From stuffing to salads and everything in between here are the best Thanksgiving side dish recipes to choose from to go with your turkey or ham.
I always look forward to turkey at Thanksgiving, but let's get real. It's all about the side dishes.
If you're like our family, you like a delicious mix of traditional Thanksgiving recipes along with a couple of new ideas to mix things up.
Here are some of our absolute favorite best Thanksgiving side dish recipes.
Thanksgiving Stuffing and Dressing Recipes
Whether you call it stuffing or dressing, it's certainly one of the most popular Thanksgiving dishes that can be made in a variety of ways.
Thanksgiving Potato Side Dish Recipes
For some it just may not be Thanksgiving without mashed potatoes topped with gravy, while others like a scalloped potatoes or potato salad. Here are some popular potato side dishes to have at Thanksgiving.
Here you can find even more mashed potatoes recipes.
It can be a bit of a pain to make fresh bread the day of but this is one of the Thanksgiving make ahead side dishes that are just as good made the day before and warmed up in the oven right before you're ready to eat.
Thanksgiving Bread Recipes
You always need a good yeast roll or slice of bread to sop up all that delicious turkey gravy.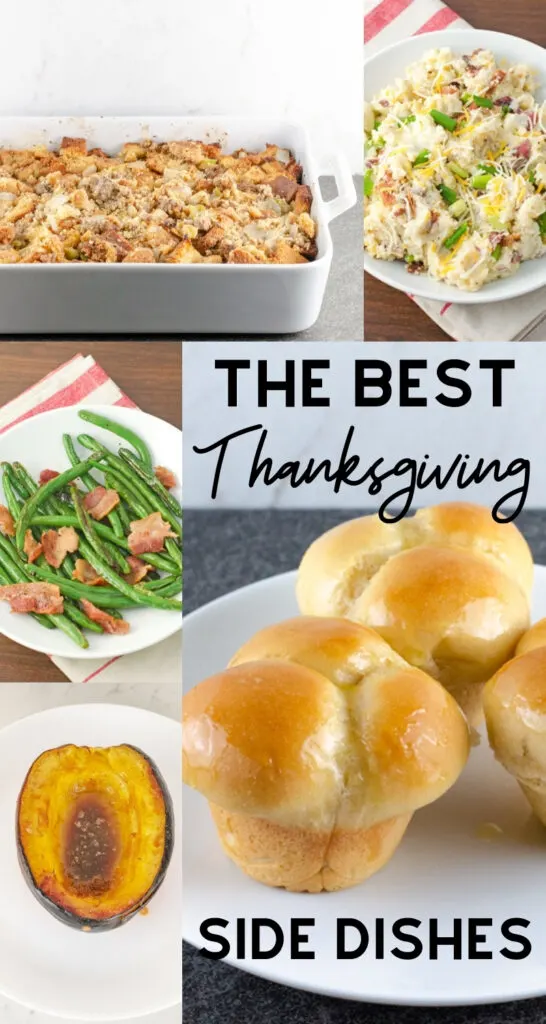 Thanksgiving Fruit and Squash Side Dishes
Many of these fruit recipes feature a sweeter side that can also double as a dessert.
This simple grilled pineapple makes the perfect light dessert after a grilled meal.
Thanksgiving Salad and Slaw Side Dishes
Having a salad side dish is a great way to have fresh, light flavors among all the rich and heavy foods.
Thanksgiving Vegetable Side Dishes
Green vegetables or at least healthier ones can also be made tasty enough to make it on your Thanksgiving table.
Thanksgiving Deviled Egg Recipes
At least in the south, deviled eggs are so popular they show up on Thanksgiving spreads as a side dish.