If you're wanting to work with Michelle and Smart Savvy Living, you may want to visit our Advertising Page. :)
Meet Michelle: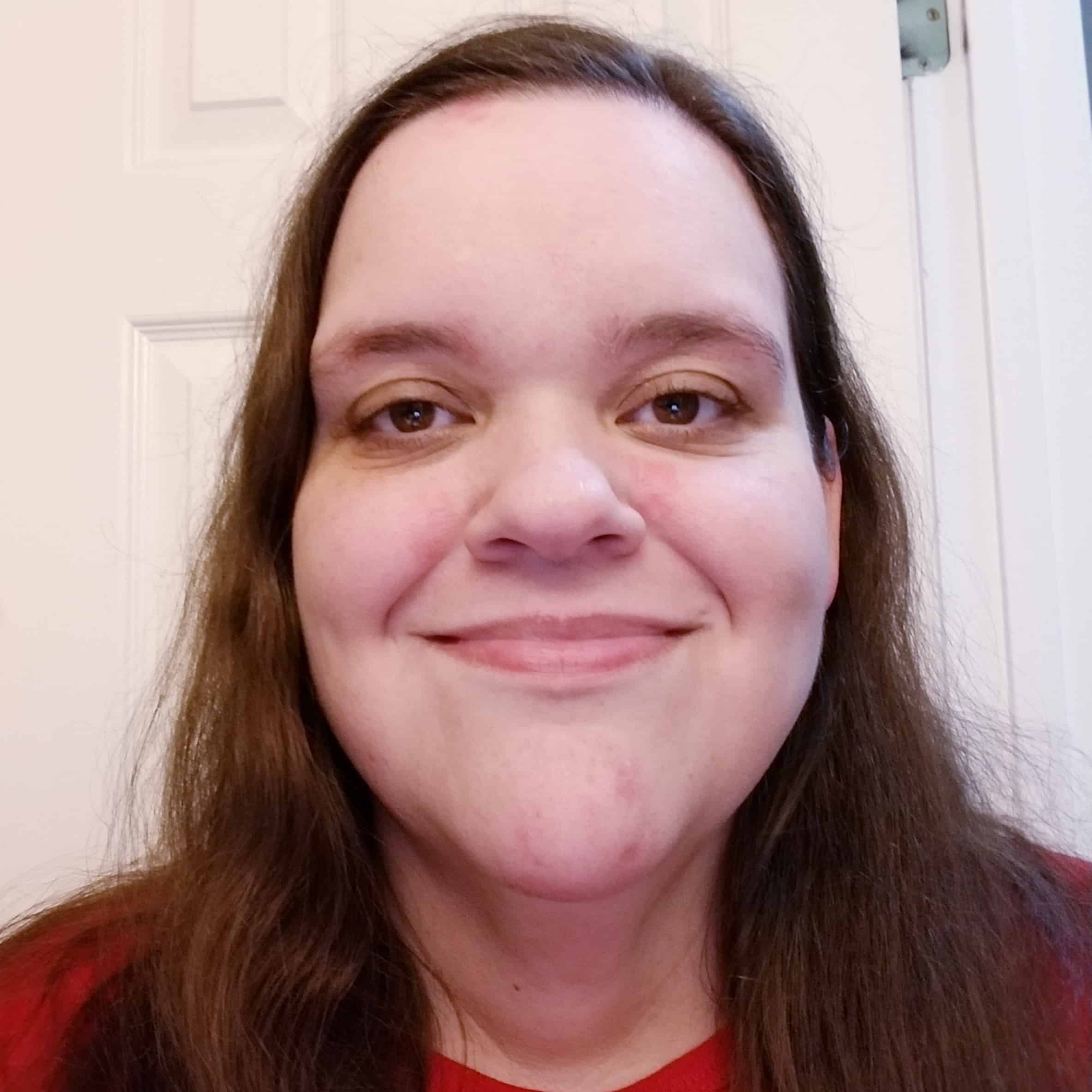 Hello there! My name is Michelle and I'm the owner and editor of Smart Savvy Living.
I'm 34-years-old and live in the Hampton Roads area (Newport News) of Virginia with Mr. Savvy and our cats.
I've loved writing since I can remember holding a pencil. I've also loved helping in the kitchen (or making a huge mess as the case may be) since that same time.
I also strive to work smarter, not harder whether it's making a classic recipe or keeping our home clean, so I'm always trying new tips and tricks.
Back in the late 90's while in my teens, I actually had my first website (I don't think it was called blogging back then) that I enjoyed updating with some of my various writings. So, after a series of life changes and a bit of prodding from those who know me best, I started blogging and instantly fell in love with the idea that I could have a job that didn't really feel like work.
In addition to blogging here at Smart Savvy Living, I also do other freelance writing and social media work and have been a regular contributing blogger at Coupon Cabin in the past.
When I'm not blogging, I love playing with our cats, trying out new recipes, keeping up with the latest tech and gadgets, gardening, reading and watching TV and movies.
Like most others, I feel like there's never enough hours in the day so I enjoy sharing tips and ideas to get everyday things done faster and more efficiently so we can get back to the things that really matter in life, like our families.
Being born and raised in the south, food and cooking have always been a large cornerstone of my life. Weight and my resulting health have always been struggles throughout my life.
Learning ways to be healthier while still enjoying all aspects of food and life are extremely important to me, especially after my experience, surgery, and recovery to remove an 82-pound ovarian cyst and total hysterectomy in late 2018.
About Smart Savvy Living
Welcome to Smart Savvy Living – I hope that by the time you leave you feel a bit smarter and savvier!
Smart Savvy Living was originally launched back in April 2011 – only it was then known as Money Savvy Michelle. When I first started blogging, I honestly didn't really know much about blogging.
At the time, deal and coupon blogging seemed like the way to go as I had many friends asking me about how I got so many good deals, etc. Over time, I noticed that the savings niche wasn't working for me for the content I really wanted to share, nor something I wanted to do long-term.
Around a year later in 2012 I decided to change gears and started writing about the things I really loved – food, tips, pets, tech, etc. – with the goal of having at least one person be inspired by a new recipe or tip daily.
I then took the final big step to rebranding in April 2013 and officially rebranded to Smart Savvy Living.
Smart Savvy Living features multiple posts a week centered around smart solutions for a savvy life. We regularly feature tried and true recipes, tips on everything from beauty to pets, various articles, and reviews.
I also enjoying regularly sharing blogging tips and tricks as learning from other bloggers has been (and still is) one of the biggest factors in our success.
Contact Michelle:
If you have a question for me or an inquiry about the blog, please email me. If you're interested in hiring me or featuring advertisements on Smart Savvy Living or other social influencer work, please visit our Advertising Page for more information.