This is a sponsored post written by me on behalf of DairyPure Milk for IZEA. All opinions are 100% mine.
We always drink milk and use it and cream regularly in a variety of recipes, but it always amazes me just how much gets used during the holidays.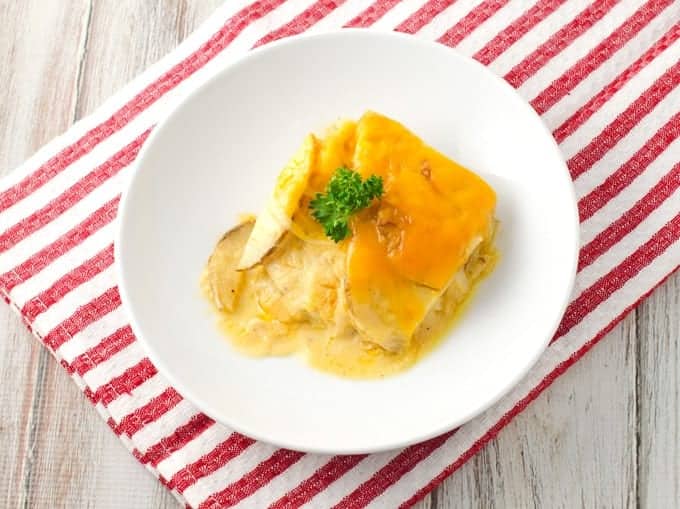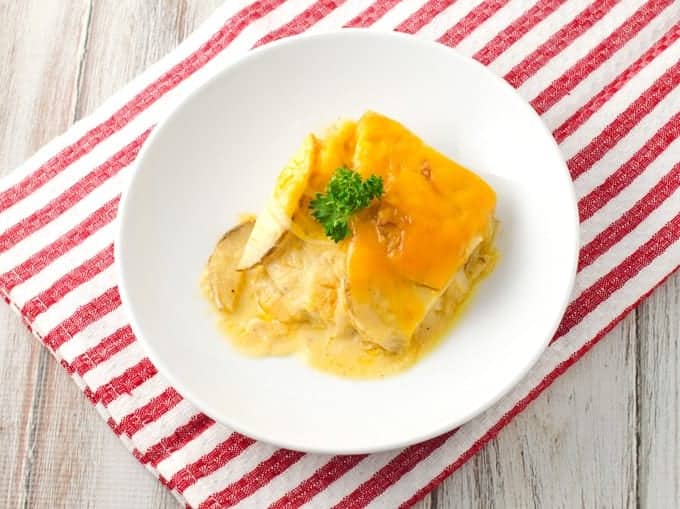 They're used in several baked goods, frostings, fresh whipped cream for all those pies, and even in several must-have holiday side dishes such as this Cheesy Scalloped Potatoes Recipe I'm sharing today. I'm honestly pretty picky about the milk and heavy whipping cream I use.
I like to know it's fresh and hasn't traveled all over and preferably without artificial growth hormones and antibiotics.
That's why I really like using DairyPure milk because it's the only milk backed by the 5 Point Purity Promise including:
All milk is tested for antibiotics
Milk is continuously quality tested to ensure purity
Milk comes only from cows fed a healthy diet
Cold shipped from your local dairies
No artificial growth hormones (No significant difference has been shown between milk derived from cows treated with the artificial growth hormone rbST and non‐rbST‐treated cows.)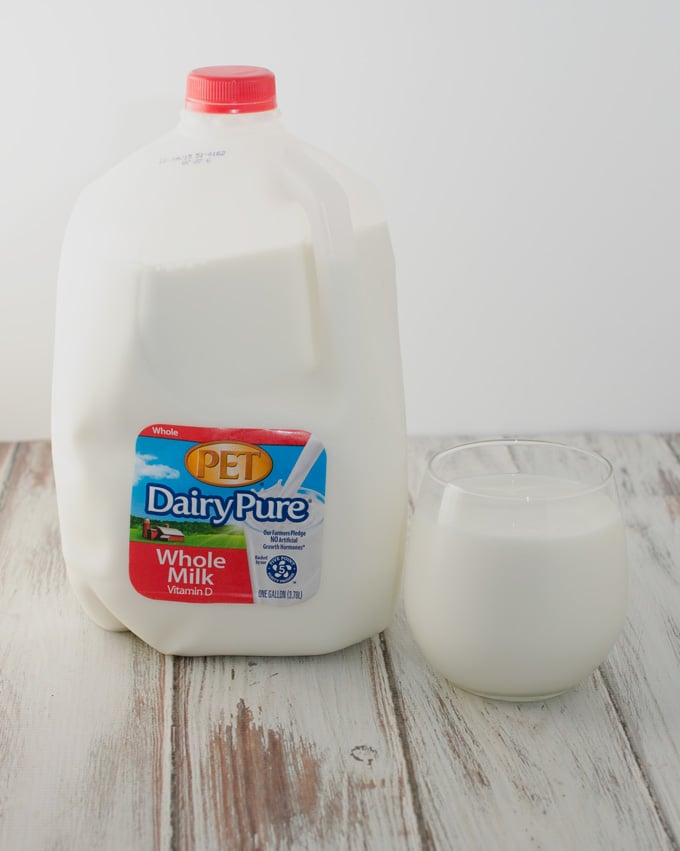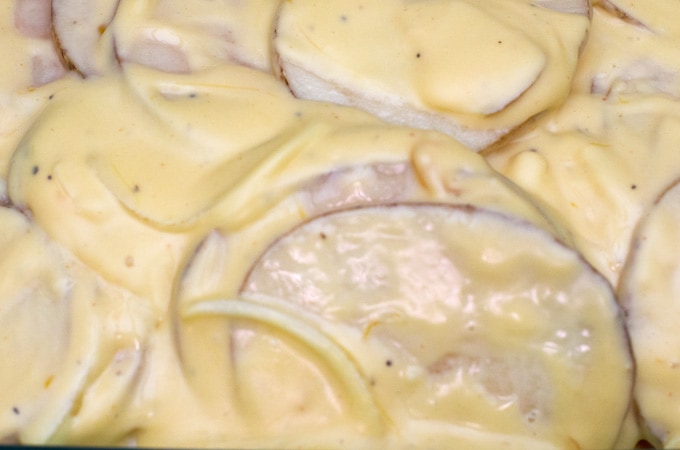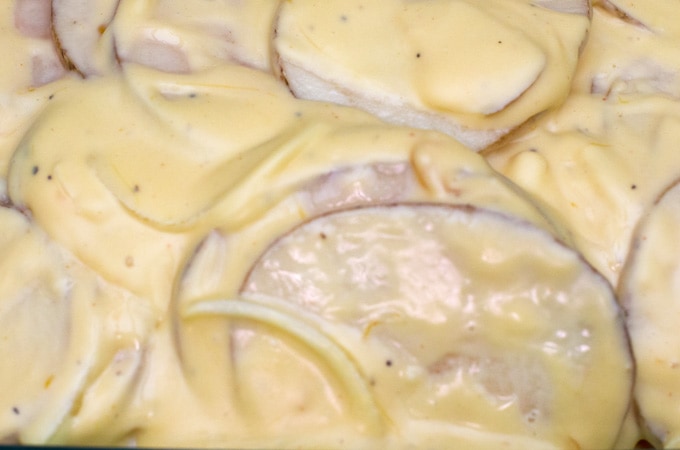 DairyPure is available nationwide at a variety of grocery stores, so it's a simple choice to make when buying milk for all those holiday goodies and to give to Santa. These cheesy scalloped potatoes are SO good for traditional holiday meals like ham or a standing rib roast.
They're actually pretty easy to make too, especially if you use a food processor for all the slicing. I also leave the skin on the potatoes to make it even easier.
If you've never had scalloped potatoes before, you're basically submerging thinly sliced potatoes and onions into a rich and creamy cheese sauce. Kind of like mac and cheese with potatoes instead of pasta.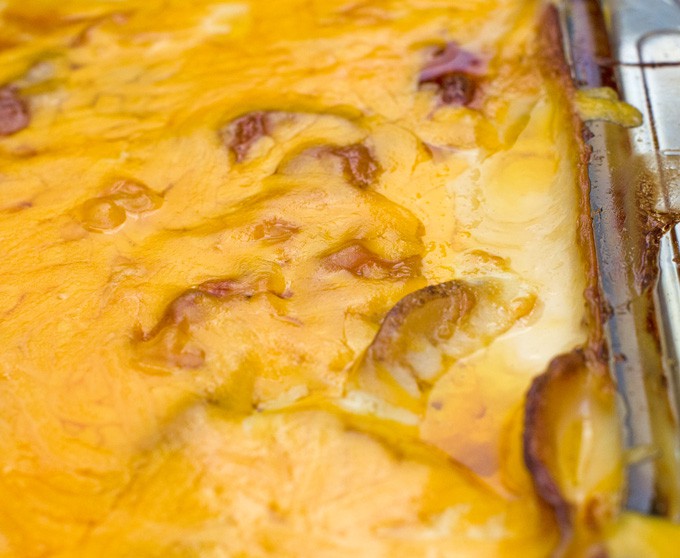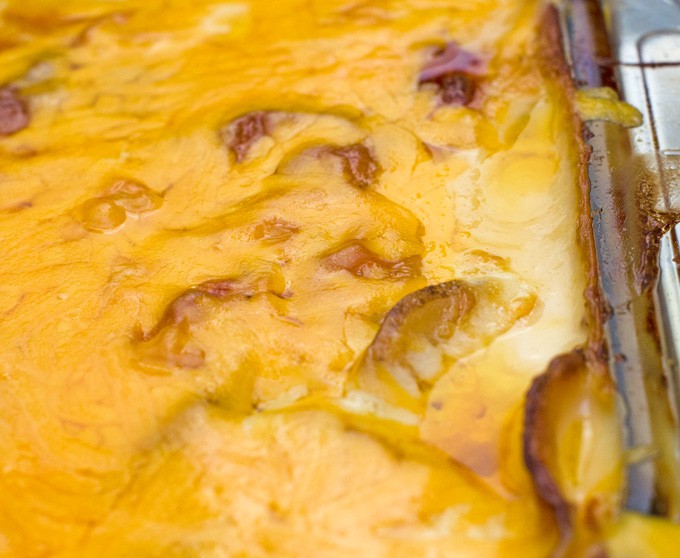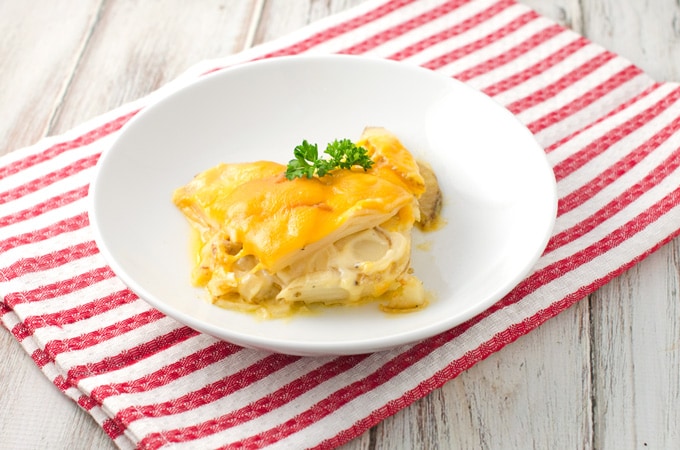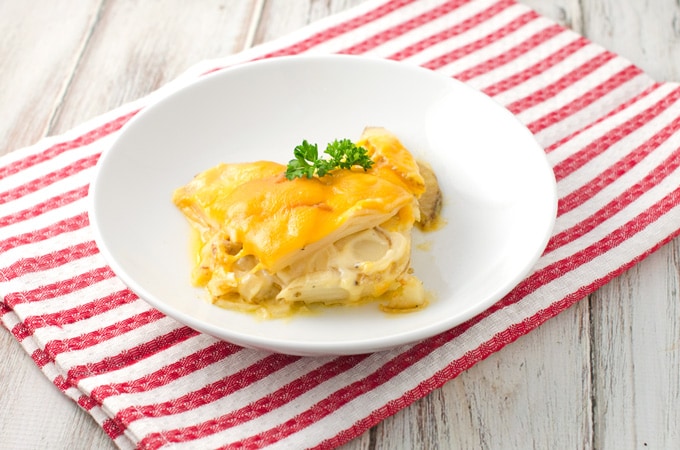 What's not to love about warm, cheesy, creamy potato goodness, right? Here's how to put it all together.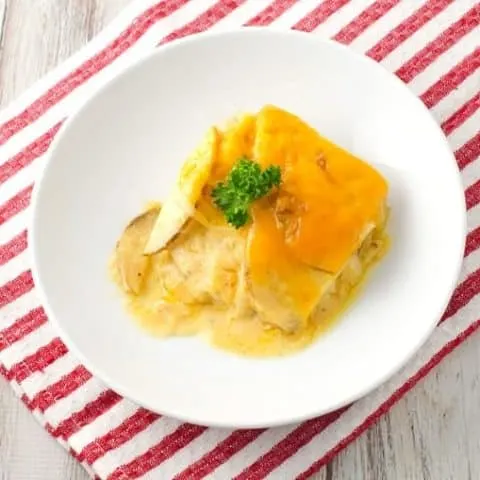 Cheesy Scalloped Potatoes
Ingredients
Enough potatoes for about 5 cups - I like to use Russets
1 large onion
½ cup butter
2 cloves garlic, minced (can also use garlic powder)
½ cup all-purpose flour
2 cups DairyPure milk
1 cup DairyPure heavy cream (can use 1 cup of milk instead if you prefer, but the cream makes it richer)
1 cup shredded cheddar cheese
2 teaspoons (or to taste) sea salt
½ teaspoon (or to taste) ground black pepper
¼ teaspoon cayenne powder
Sliced green onion or chopped parsley for optional garnish
Instructions
Preheat oven to 350F and grease a 9" x 13" baking dish with non-stick spray or softened butter.
Using a food processor (or by hand), thinly slice the potatoes and onions, about ⅛" thick.
In a large dutch oven over medium-high heat, add butter and melt. Then add garlic (save until later if you're using powder) and sautee for about 30 seconds.
Add flour and stir until it makes a paste. Cook for about one minute to cook out the flour taste.
Slowly pour in milk and cream while whisking until any lumps are removed. Continue cooking and stirring regularly for about 5 minutes or until the sauce thickens. You should be able to dip a spoon into the sauce, take it out and turn it over and run your finger along the back without the sauce running where you ran your finger.
Turn off heat and add in cheese (save a handful to sprinkle on top), salt, black pepper, cayenne powder, and garlic powder. Stir until cheese has melted and everything is thoroughly incorporated.
Fold in thinly sliced potatoes and onions until everything is covered in sauce.
Pour into the greased 9 x 13 and place it on a half sheet in case it boils over.
Put into the preheated oven and bake for about 90 minutes, or until potatoes are fork tender. For the last 5 minutes of baking time, sprinkle the remaining cheese over the top so it can melt.
Let scalloped potatoes stand for at least 10 minutes before serving.
Sprinkle with sliced green onion or chopped parsley before serving, if desired.
Notes
I also really like to turn these cheesy scalloped potatoes into a main dish by adding some chopped ham or bacon when you add the potatoes and onions. You'll likely need a larger baking dish if you do this.
What would you serve this Cheesy Scalloped Potatoes Recipe with?