Here are some of the best summer berry dessert recipes to enjoy all summer long.
One of my favorite things about summer is all the fresh summer berries. While I love a handful of fresh summer berries as a snack, I especially love turning them into refreshing summer desserts.
Every year I have the classic favorites I love to make but I also like trying new summer berry dessert recipes. Here's a collection of both.
What Are Summer Berries?
I did a bit of research and was surprised to see just how many more summer berries there are that I don't think I've ever even tasted before. Here's a quick list.
strawberries
blueberries
blackberries
raspberries
red and black currants
elderberries
loganberries
How To Keep Berries Fresh
One common struggle with fresh berries is that they can go bad rather quickly. Here's a few ways to help keep berries fresher longer.
1. Add a tablespoon or 2 of white vinegar to a sink or large bowlful of water. Add berries and let sit for several minutes, gently moving them around at first to let any dirt fall to the bottom. This will help kill any spores on the berries.
Drain the water and thoroughly rinse the berries so they won't have a vinegar taste. Dry on paper towels and store in a container in the fridge.
2. Store in a container designed to help produce last longer. They really do work! See our Rubbermaid FreshWorks Produce Saver Review for more information.
3. Wash, thoroughly dry, and then freeze the berries. Most recipes can use frozen berries and they have the same great taste as fresh.
Summer Berry Dessert Recipes
Here are some delicious summer berry desserts using the more well-known summer berries strawberries, blueberries, blackberries, and raspberries.
Summer Strawberry Dessert Recipes
I think strawberries just might be the most popular summer berry. That means there's a ton of sweet ways to enjoy this summer berry.
Cheesecake Stuffed Strawberries - Everyone is always impressed with this super easy strawberry dessert.
Brownie Strawberry Shortcake Recipe - I love this alternative to traditional shortcake.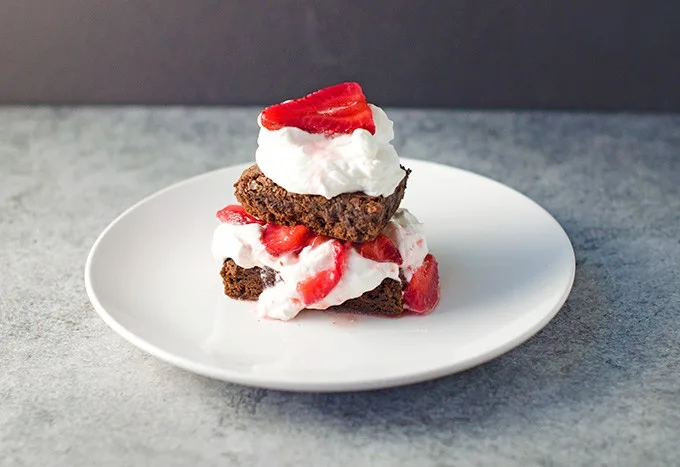 No-Churn Strawberry Swirl Ice Cream Recipe - I can never get enough ice cream during the summer.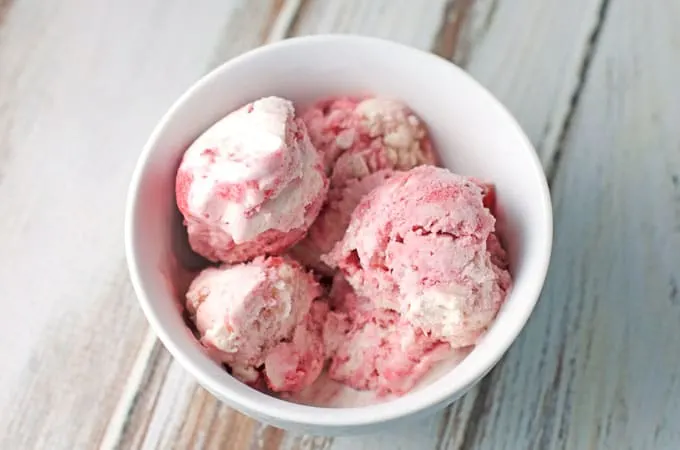 Easy No-Cook Strawberry Sauce Recipe - No heating up the kitchen while making your ice cream, pancakes, etc. extra delicious.
Super Easy Strawberry-Banana Pie - This cold pie has to be super refreshing.
Summer Blueberry Dessert Recipes
Blueberry Tea Cake - I think I'd be having this one for breakfast, too!
Paleo Peach-Blueberry Cobbler - Desserts can be on the healthy side and still delicious.
Blueberry Crackle Cake - Love the crumb topping on this.
Gluten-free Blueberry Baked Doughnuts With Lemon Glaze - I had no idea gluten-free doughnuts could look so good.
Blueberry and Lemon Cheesecake Bars - Blueberry, lemon, and cheesecake? Yes, please!
Summer Blackberry Dessert Recipes
No-Bake Blackberry Cheesecake Bars - I love desserts that don't have to heat up the kitchen during the summer.
Summer Raspberry Dessert Recipes
Summer Mixed Berry Dessert Recipes
American Flag Cheesecake Recipe - A delicious way to celebrate any patriotic holiday or just because.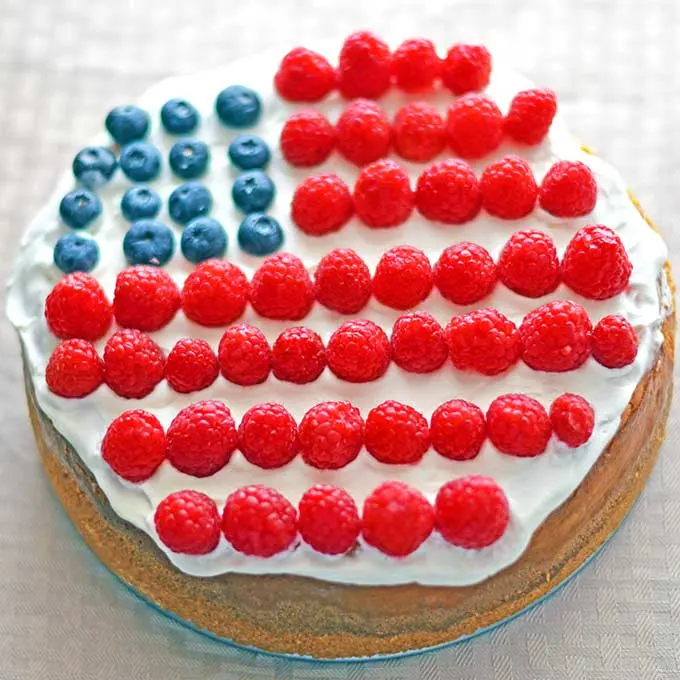 How To Macerate Fruit With Sugar - Berries that have been macerated develop a sweet juice along with the berries perfect for topping poundcake, ice cream, or simple homemade whipped cream.
What are some of your favorite summer berry dessert recipes?