This no-churn strawberry swirl ice cream recipe is super easy and full of creamy delicious strawberry flavor without all the hassle of an ice cream maker.
If you asked me 10 or so years ago what my favorite dessert was I'd have likely said cake. These days, though, I'm all about the ice cream.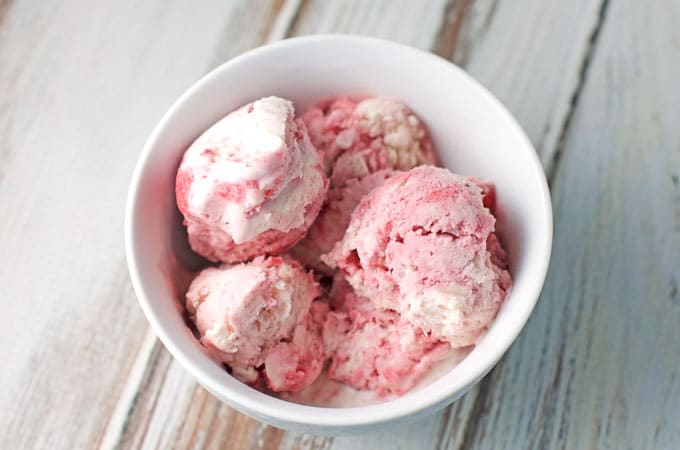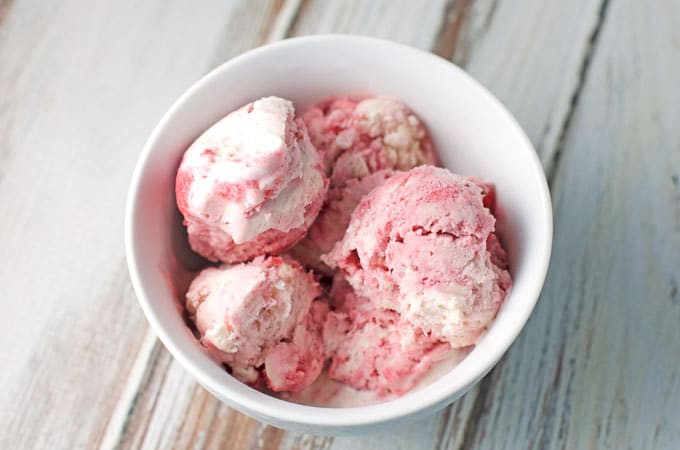 It might have something to do with the fact that summer just started and we've already had several days with a heat index of over 100. Honestly, it could be -50 and I think I'd still want ice cream.
I love all sorts of flavors of ice cream. But, during the summer I can't get enough fresh strawberries so why not add them to a deliciously creamy vanilla ice cream?
More No-Churn Ice Cream Recipes:
One thing I don't like about a lot of strawberry ice creams is that they'll have huge chunks of frozen strawberry that aren't that fun to try to chew. Instead, I make a strawberry swirl ice cream using my no-cook strawberry sauce.
Bonne Maman Strawberry Preserve Mini Jars – 1 oz x 15 pcs Kosher
Carnation Sweetened Condensed Milk, 14 Ounce
If you don't have fresh strawberries on hand, you could melt down some strawberry jam to use instead. This leads to a much smoother and less icy ice cream. If you still want a nice bite of strawberry, I like to add some sliced or chopped fresh strawberries on top when serving.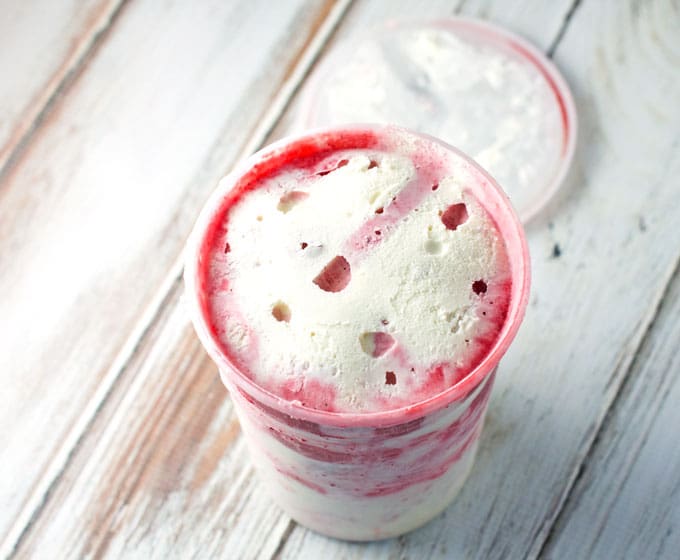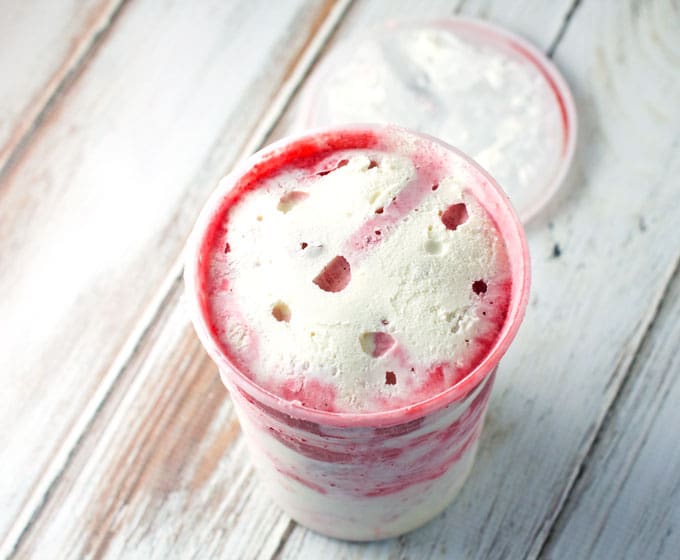 No-Churn Strawberry Swirl Ice Cream Recipe
My favorite thing about this strawberry ice cream recipe is that you don't need an ice cream maker.
I love homemade ice cream but I usually just don't have the freezer space for the tub nevertheless counter space for the machine. A hand or stand mixer does definitely make things easier, though.
This no-churn strawberry swirl ice cream recipe is super creamy and doesn't freeze overly hard so you can serve it right after taking it out of the freezer. This no-churn ice cream recipe makes about 1.5 quarts so I love storing it in these reusable 1-quart and 1-pint plastic storage containers like you might find takeout soups or deli salads in.
Paksh Novelty Plastic Containers for Lunch / Medium Food Containers with Lids, Leak Proof, Microwavable, Freezer And Dishwasher Safe, 16 Ounce, 36 Pack
KitchenAid KHM512ER 5-Speed Ultra Power Hand Mixer, Empire Red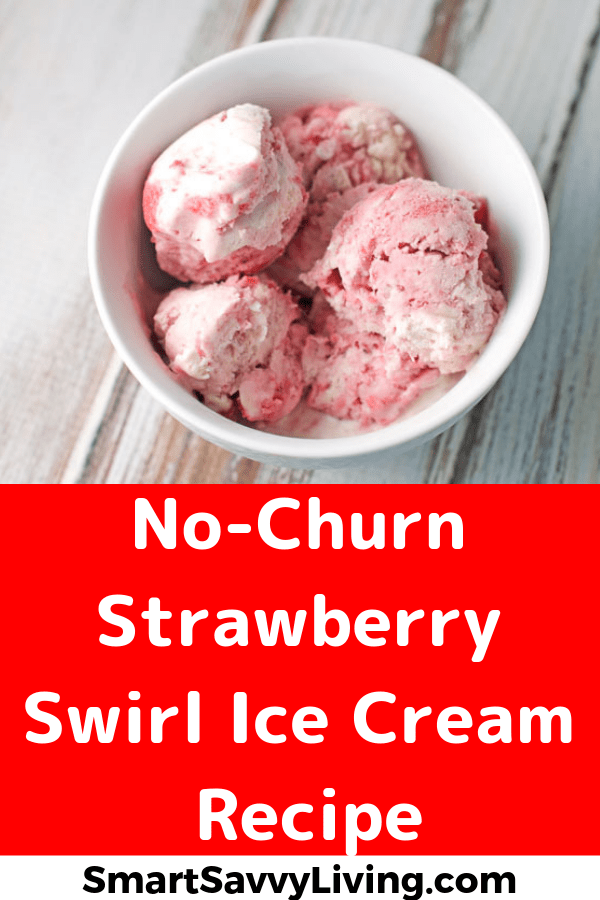 No-Churn Strawberry Swirl Ice Cream Recipe
Instructions
Place cream, sweetened condensed milk, and vanilla into a large bowl or the bowl of a stand-mixer.
Beat on medium-high until stiff peaks form.
Place one-fourth of mixture into a freezer-safe container. Pour one-third of strawberry puree on top. Repeat 2 more times and end with the final bit of the cream mixture.
Make swirls by dragging a long knife, chopstick or skewer through the mixture is an s or 8-shaped pattern.
Cover container(s) tightly and freeze for at least 3 - 5 hours.