This is a sponsored post written by me on behalf of Folgers for IZEA. All opinions are 100% mine.
This no-churn mocha ice cream recipe is a dream for all chocolate and coffee lovers with its creamy smoothness.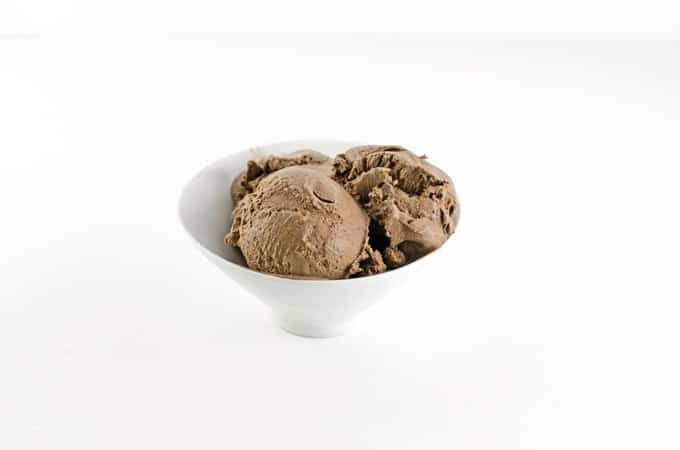 I have a confession to make. We love coffee but we rarely drink a whole pot. Coffee takes so long to brew I'll admit that I've started brewing a pot and it takes so long that I've totally forgotten about it by the time it's done. So, I always have a container of Folgers instant coffee on hand. Yes, instant coffee does really taste good. Plus, you can use it in a variety ways from a super quick cup of coffee to adding to chocolate desserts to make the chocolate flavor even richer. Today I'm sharing one of my favorite ways to use Folgers instant coffee, this no-churn mocha ice cream recipe.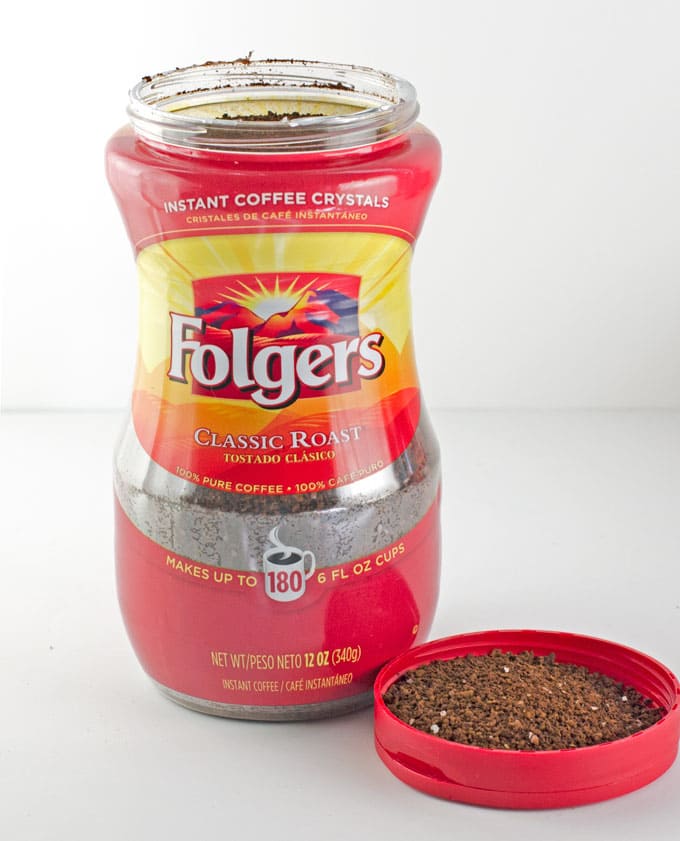 This mocha ice cream recipe is so easy to make. It takes just a handful of ingredients and comes together in minutes. My favorite part is that you don't need an ice cream machine to make it, nor do you have to toss it around, or any other tricks. Just whip up everything with a mixer, throw it into a freezer-safe container, put it in the freezer, and then several hours later you'll have some of the creamiest ice cream you've ever had. The resulting coffee and chocolate ice cream isn't overly sweet, but has a nice balance of coffee and chocolate flavor that's perfect by itself, or topped with some whipped cream and chocolate or caramel sauce.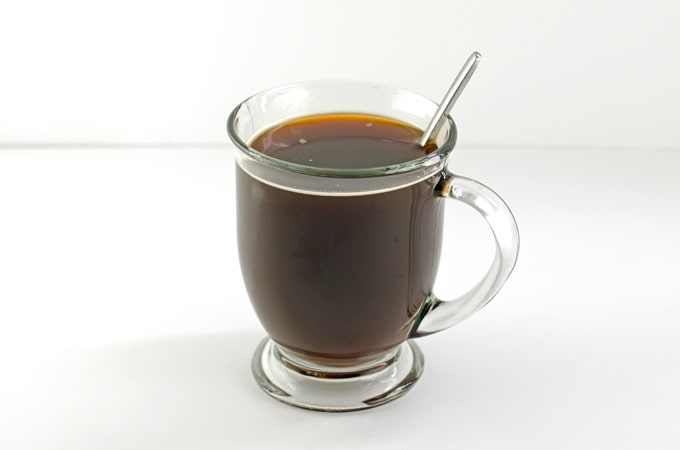 One of my favorite ways to enjoy this mocha ice cream is to make a bit of a play on an affogato, which is basically espresso with ice cream. Since Folgers instant coffee is so easy to make, I can easily whip up a hot mug of coffee and then place a couple scoops of this super creamy and delicious mocha ice cream in it and be enjoying a nice coffee treat in minutes. It's such a nice dessert to look forward to after a long day, or if I just need a pick-me-up in the afternoon. Here's how to put the no-churn mocha ice cream recipe together.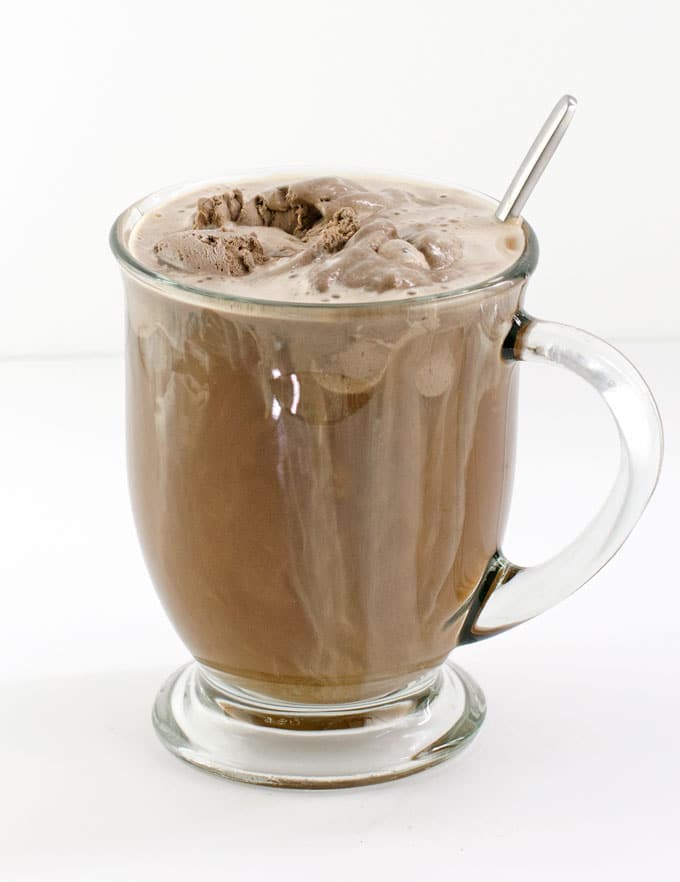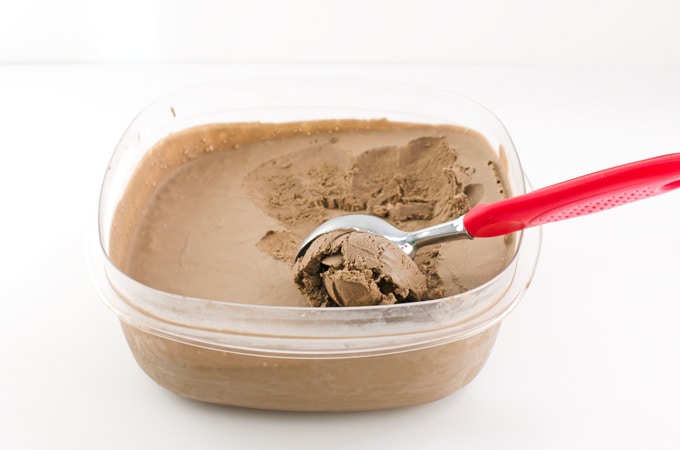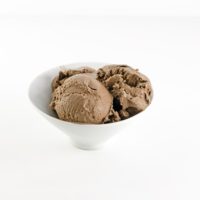 No-Churn Mocha Ice Cream Recipe
Total Time:
6 hours
15 minutes
This no-churn mocha ice cream recipe takes minutes to put together and is one of the creamiest ice creams you'll ever eat.
Ingredients
2 cups heavy whipping cream (milk or half & half will not work for this recipe)
2 tablespoons Folgers instant coffee
2 tablespoons cocoa powder, preferably dark or dutch-processed as it adds more chocolate flavor
1 pinch salt (about 1/8 teaspoon)
1 teaspoon vanilla extract
1 14-oz can sweetened condensed milk
Instructions
Slightly warm up cream in a microwave and freezer-safe bowl or cup, about 1 minute. The ingredients will incorporate better with it being warmed.
Whisk the coffee, cocoa powder, and salt into the warmed cream until they have completely dissolved.
Place the bowl with the mixture into the freezer for about 5 - 10 minutes until it is cold again. The mixture will whip up better when it's cold.
Once the mixture is cold, take it out of the freezer and pour in the vanilla and sweetened condensed milk. With a hand or stand mixer, whip the mixture until very soft peaks form, similar to a custard or mousse texture.
Pour the mixture into a freezer-safe container with tight lid and freeze for at least 8 hours before serving.
Serve as you'd like once at desired frozen consistency. It is so creamy you don't really have to let it soften.
Don't miss these other Folgers Recipes, too!