Do you know how to make homemade whipped cream? It's surprisingly quick, easy, and very versatile!
I'm not even sure of the first time I had real whipped cream. It was probably at a bakery or restaurant as we always used Cool Whip at home.
I remember using Reddi-wip as a teenager as well as it really doesn't get much easier than shaking a can and spraying, right?
While I enjoy the taste of both Cool Whip and Reddi-wip, both contain ingredients and other stabilizers that help them have a longer shelf life and better consistency that aren't really needed in my opinion.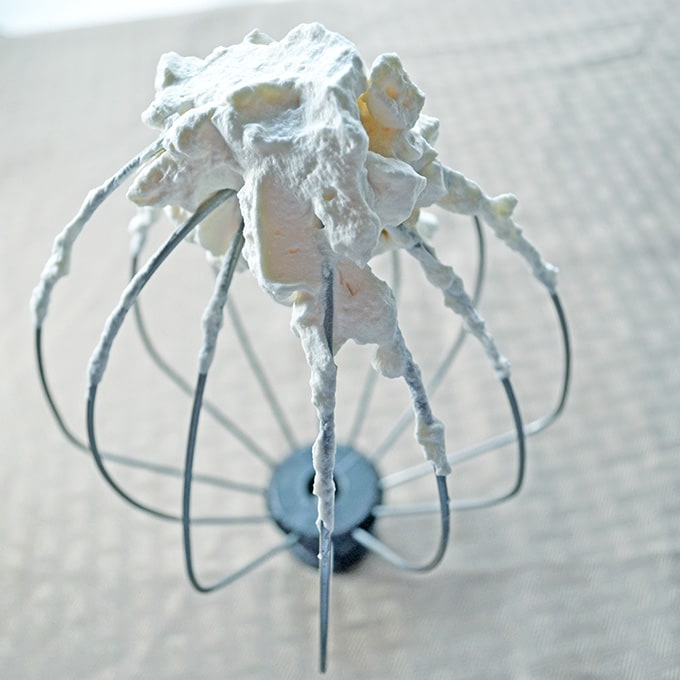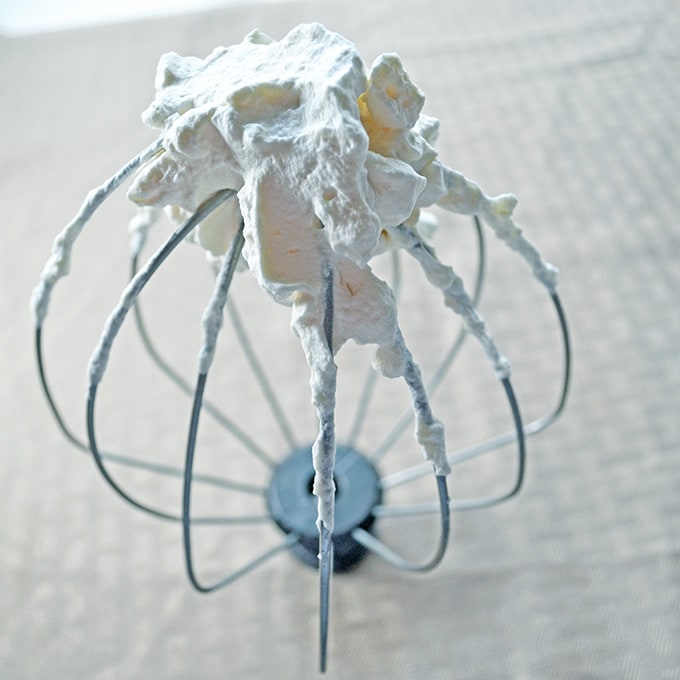 Don't worry, I'm not about to go all food hippie on you guys and say totally down with processed foods. I could never fully give up my Golden Oreos, after all.
But, these days I do try to eat more naturally and healthily. So, with my sweet tooth in hand, I of course needed to know how to make homemade whipped cream.
Mr. Savvy is actually the first person to really introduce me to making homemade whipped cream several years ago. I recall being amazed at just how quick and easy it was to make even though I had been cooking and baking for a number of years by the time I met him.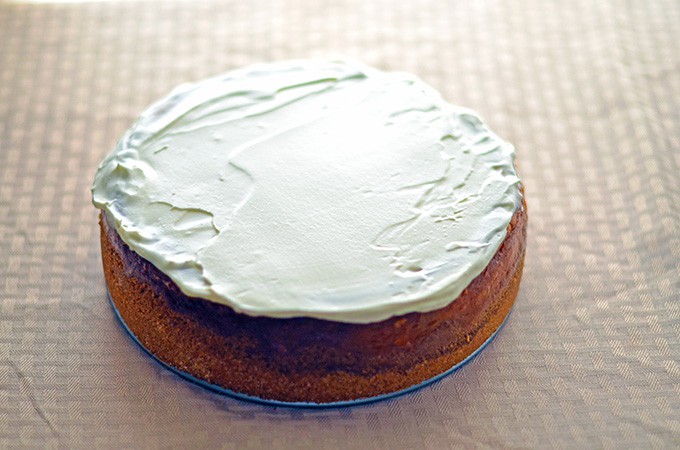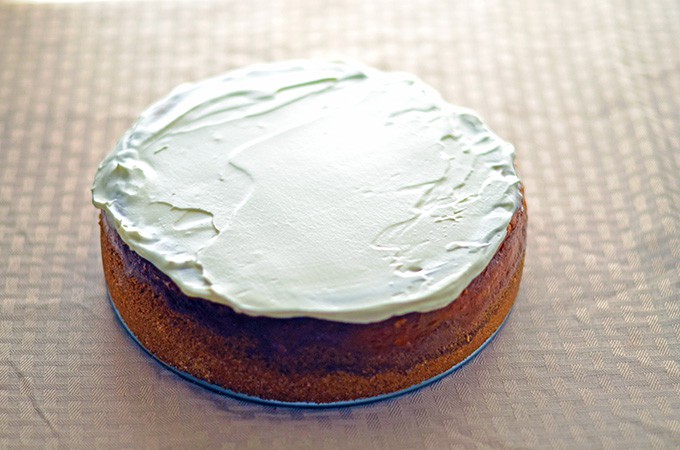 I'm not sure why I felt that way. I guess because it seemed so odd that a liquid could grow so quickly into something with a wonderfully creamy texture.
I do know, however, that the first time he made whipped cream for me, I was sold and haven't bought Cool Whip since save for a few recipes where Cool Whip really does perform best.
Plus, these days in America your dinner guests will likely be quite impressed that you made homemade whipped cream instead of whipping out the can!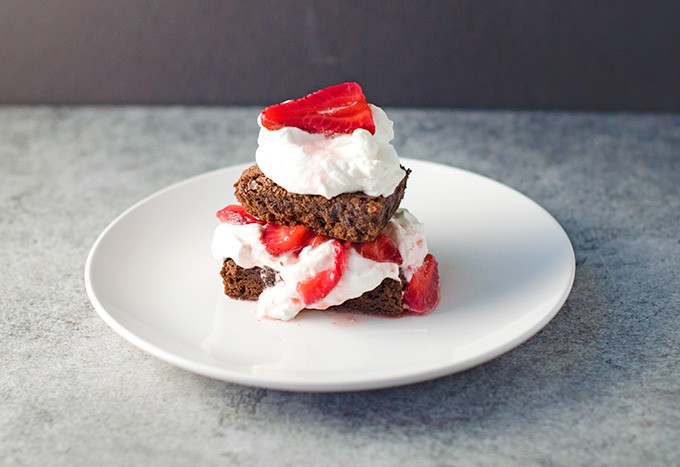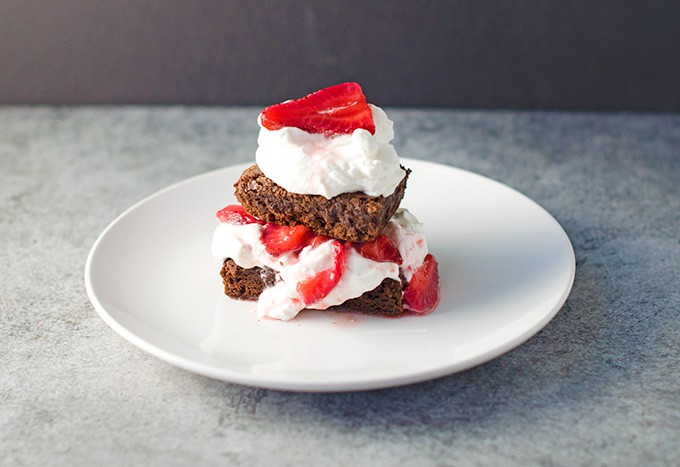 The thing I really love about homemade whipped cream is that it can easily be flavored for whatever dessert or dish you want to use it with.
Vanilla or amaretto is fabulous with fruit and berries, chocolate is great with black forest cake, mint with a hot fudge sundae, and so on.
You can even make savory whipped creams with herbs, lemon, etc like I used on our Pumpkin Soup with Maple Spiced Whipped Cream.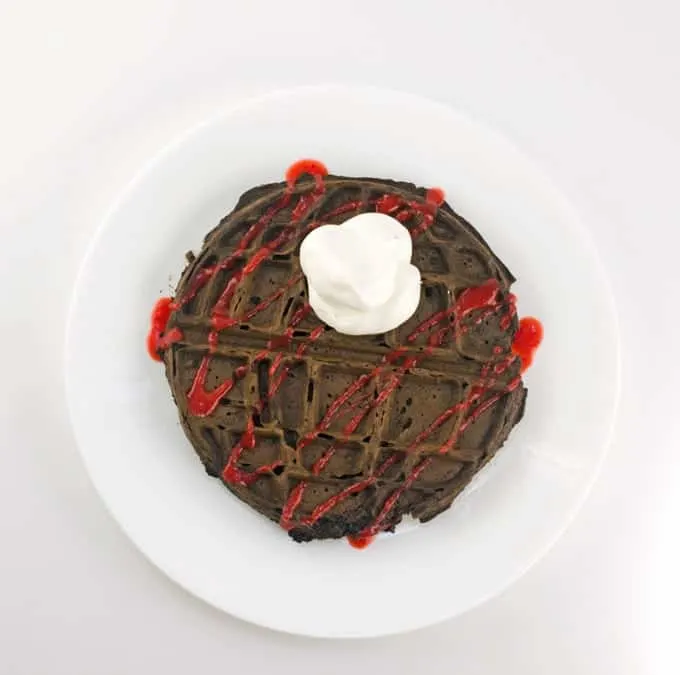 Today, I'm just featuring the basic vanilla version. If you'd like to try another flavor, just substitute the flavor you want for the vanilla, keeping in mind that some extracts or liquors may be stronger or weaker in flavor and sweetness.
Just remember one of my biggest mottoes in the kitchen: You can add to, but you can't take out!
You can also add more or less sugar (or none at all) depending on how sweet you like things without changing the final texture.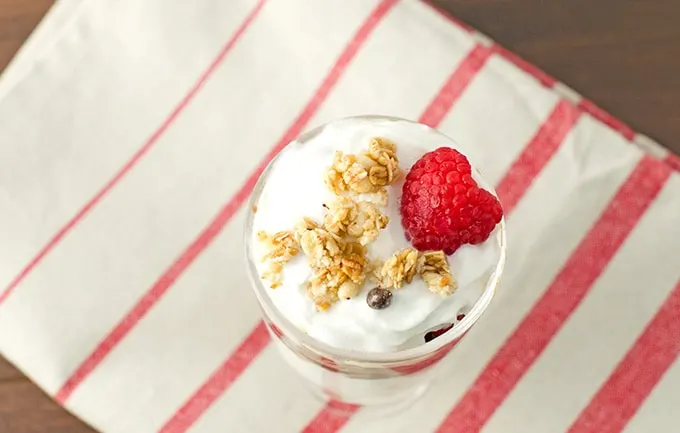 Tips To Make The Perfect Whipped Cream
1. Whipped cream can be made a variety of ways. Test them out and see what works best for you. Here are the ways I'm aware of making it, starting with my preferred methods.
Hand mixer – more control and not as much power as a stand mixer for less likelihood of over whipping
Immersion blend – super quick, but can be tough to get the bottom of the bowl fully whipped
Stand mixer – fast, but very powerful so easy to over whip and can still sometimes have liquid cream at the bottom of the bowl if you don't have your machine positioned just right
By hand – can take a long time to whip up, but does help build arm muscles
Food processor – I honestly haven't tried this method before. To me, it's having to clean too many parts for something that can be made more easily otherwise.
2. Try to find cream that isn't ultra-pasteurized. You can use ultra-pasteurized, of course, but it doesn't usually whip up as quite as well as pasteurized cream. Some also say the taste of ulta-pasteurized isn't as good.
3. Heavy cream, heavy whipping cream, whipping cream - what do I buy? Heavy cream and heavy whipping cream are essentially the same thing and have 36% or more butterfat.
Whipping cream is a bit lighter with 30% butterfat, but can still be whipped up. Note that whipping cream will not hold its shape as long as whipped cream made from heavy cream, so it's best to not use it for piping or items you're making ahead of time.
Half and half is a mixture of cream and whole milk and cannot be whipped.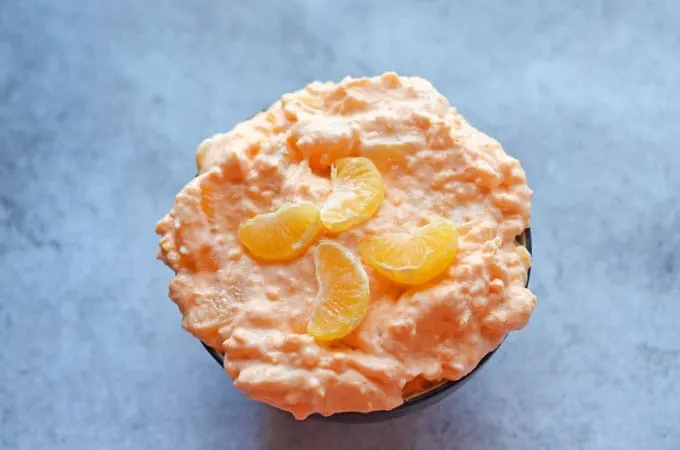 4. Make sure the cream, and even your equipment, is cold cold cold. Never try to whip up room temperature cream or even cold cream on top of a warm surface (such as on a range with the oven on) unless you just want to get frustrated.
You'll have a much easier time, and better final product, if your cream is cold. Chilling your bowl and whisk or other attachments will also help the cream whip up easier and result in a superior final product.
If I have room in my freezer, I like to pour my cream into the bowl with the whisk or attachment and let it sit for about 10 minutes before whipping.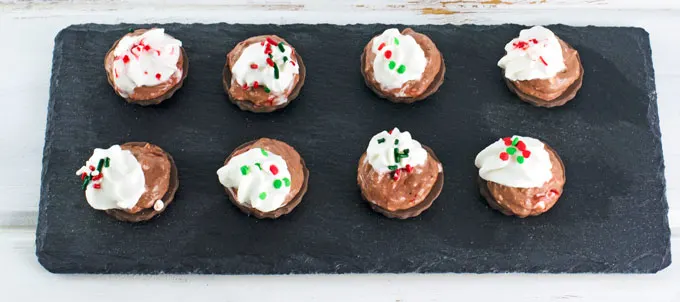 5. Don't add your sweetener and/or flavors until the cream has started to thicken just a bit. Adding at the beginning can inhibit cream whipping up properly, while adding at the end can lead to over whipping.
6. Don't leave your whipping cream. It can be tempting to throw recipes like this into a stand mixer and let it do its thing while you work on another task.
I'll admit I do it quite often myself. However, whipped cream is something I try to make an exception for.
Did you know that whipped cream can go from perfectly whipped to starting to turn into butter in around 30 seconds? Yep!
That's why it's a good idea to keep an eye on your cream as it whips to make sure it doesn't go too far.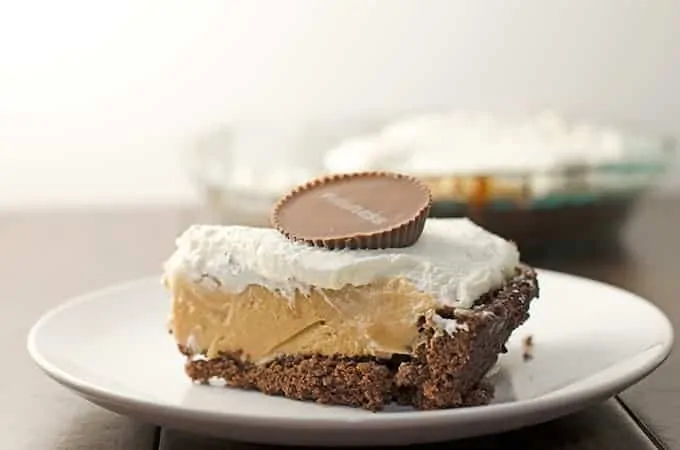 7. Serve or refrigerate immediately. Whipped cream can be stored in the refrigerator for up to 3 days but it's something that's hard to make ahead.
While you can do so, it may lose some volume, but it can be re-whipped. You don't want to leave it at room temperature very long as it can start to "melt", especially on warm days, not to mention start to sour.
Recipes Using Homemade Whipped Cream
Here are some of my favorite recipes to be topped with homemade whipped cream or using it as an ingredient.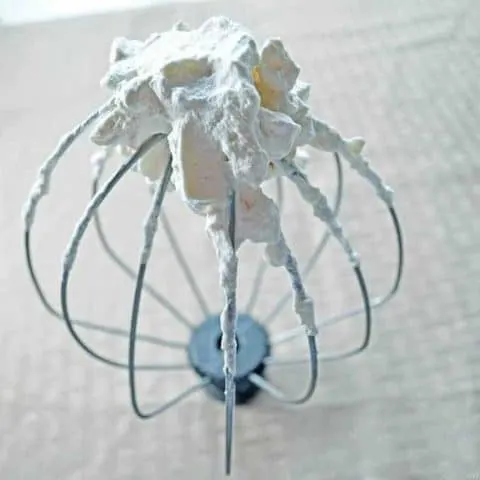 Homemade Whipped Cream
Yield:
2 cups whipped cream
You may never go to the container again once you see how tasty and easy homemade whipped cream is!
Ingredients
1 Cup heavy or whipping cream (if you can find one that isn't ultra-pasteurized, it will whip up easier)
1 - 3 Tablespoons sugar (can be granulated or powdered/confectioners; I prefer the taste of granulated sugar)
1 teaspoon vanilla extract
Instructions
Make sure cream is very cold. You never want to try to make whipped cream with cream that has been sitting out. You can also stick your bowl and beater or whisk into the freezer for a few minutes to have the cream whip up even faster.
Pour cream into bowl. Using whisk, hand or stand mixer, or immersion blender, whisk ingredients together until it just starts to thicken.
Add in sugar and vanilla. Continue whisking until desired consistency. I like soft peaks, or when you turn the whisk upside down with whipped cream on it, the peak falls over on itself versus not moving at all.
Serve immediately as desired. Leftovers can be stored in a covered container in the refrigerator for up to 3 days. Whipped cream may lose its volume, but can be whipped back up again.
Notes
For flavored whipped cream add additional extracts or use instead of vanilla, keeping in mind that other flavors may be more potent in smaller quantities.
Now that you know How to Make Homemade Whipped Cream, what are you going to use it for?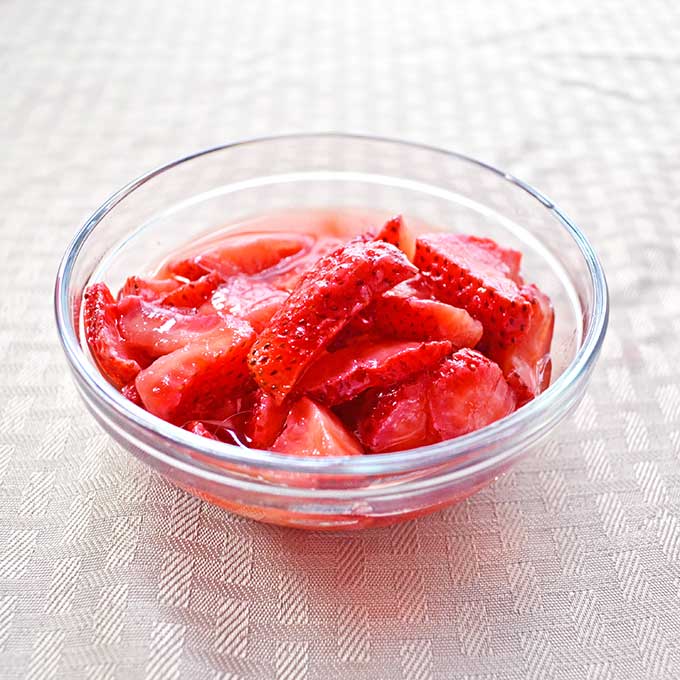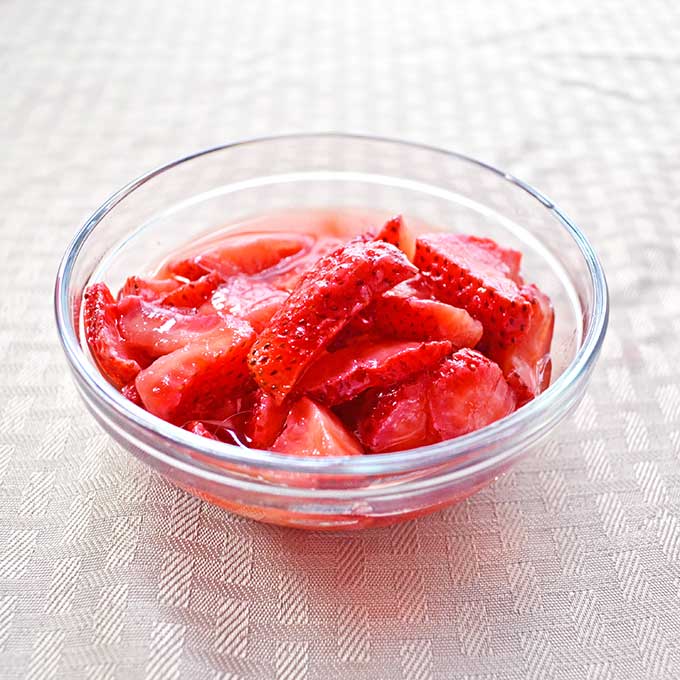 Homemade whipped cream goes great with macerated fruit for a nice light and cool warm weather dessert!