This post with my Olive Oil Sour Cream Pound Cake with Lemon Recipe is part of a sponsored post as a member of the Collective Bias® Social Fabric® Community. #STAROliveOil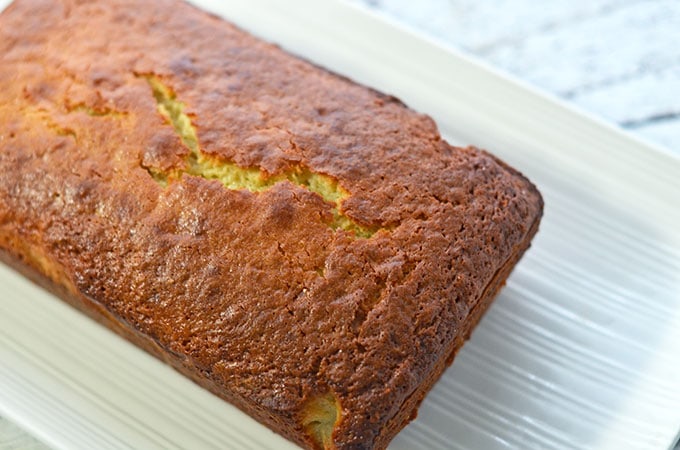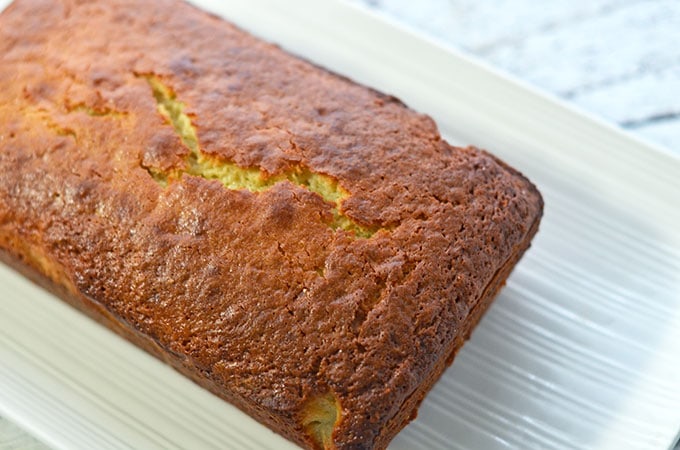 To me, the sign of a perfect pound cake is a nice crispy crust that springs back when touched with a crack into the center so you can peer into the creamy cake center that awaits.
Whew, I've been baking up a storm for the holidays and I'm not even close to done yet. I love baking, though, and even find it relaxing somehow so I guess you could say I'm still in my element!
This year, I've been changing things up a bit by playing with different flavors. There's nothing wrong with the traditional, of course, but sometimes I just love experimenting.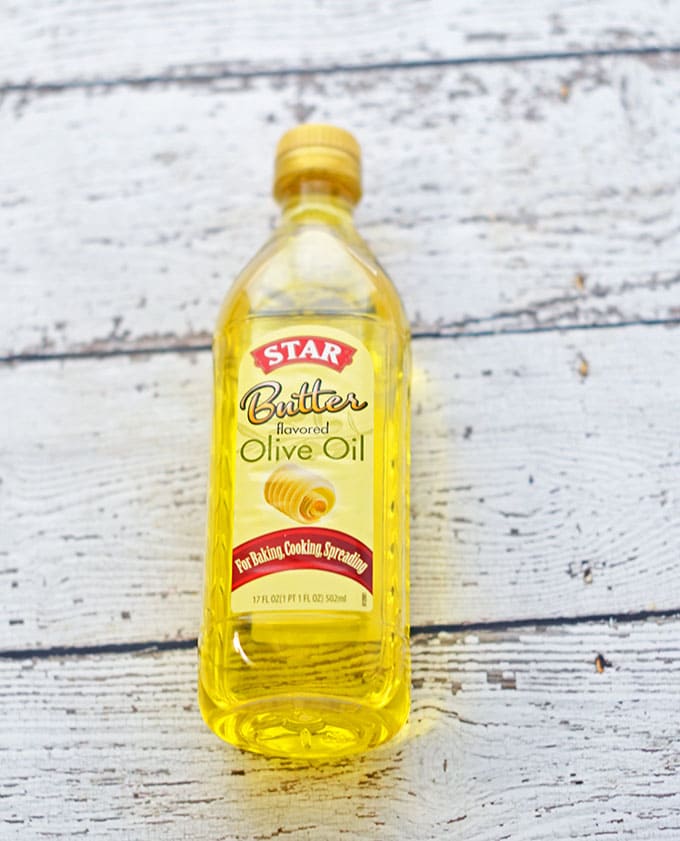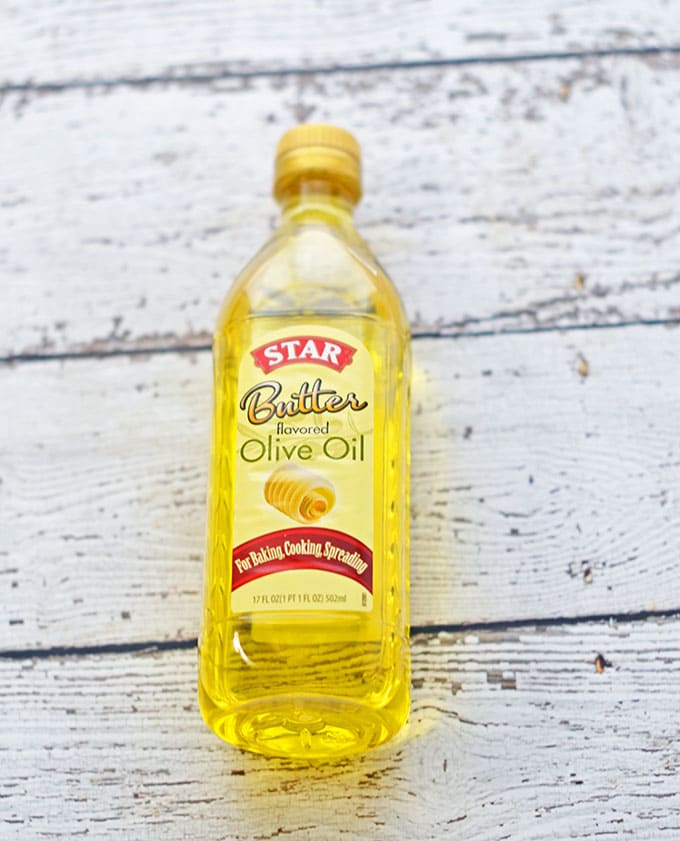 One of the things I've been changing up is using olive oil in place of the normal fats in some recipes year round. Why?
It's a healthy alternative to butter and we haven't used margarine in years. Plus, in our rental we have a super small fridge which means I often run out of butter without realizing it and don't have time to run to the store. It's great to be able to have a shelf-stable alternative I can store in the pantry.
And let's be honest, how many of us remember to take the butter out to let it soften? I'm a regular baker and still forget!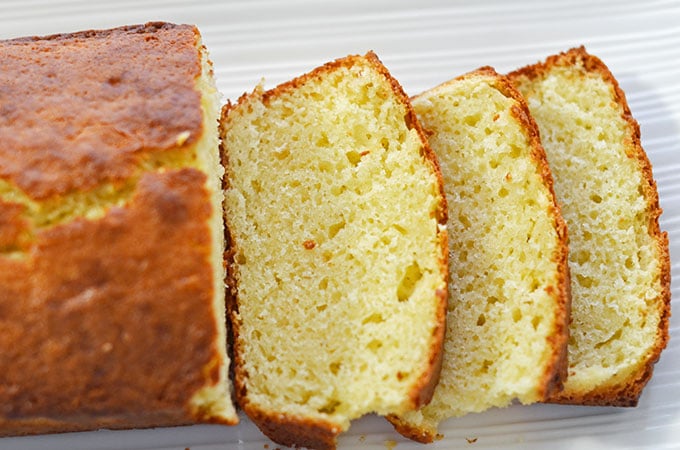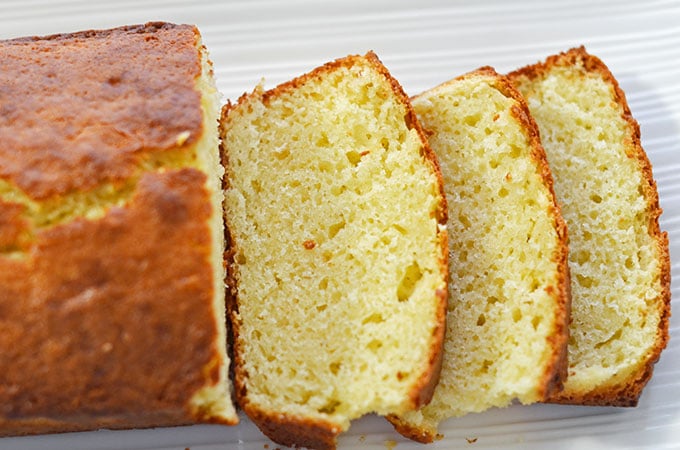 Just look at that beautiful texture. I'm trying hard to not bite my screen!
Sometimes when I use olive oil, though, I miss that rich buttery taste, especially in something that's meant to be rich and buttery, like pound cake. That's why I was super intrigued to find STAR Butter Flavored Olive Oil the last time I was stocking up on olive oil at Walmart.
I immediately knew I would have to use the butter flavored olive oil in my "famous" pound cake recipe! Okay, so the pound cake recipe may not have made me millions, but Mr. Savvy asks me to make it just about every month, which I consider a huge compliment as he's not a huge dessert fan. And, I'm often asked for the recipe or to feel free to drop leftovers by our non-baker friends. ;)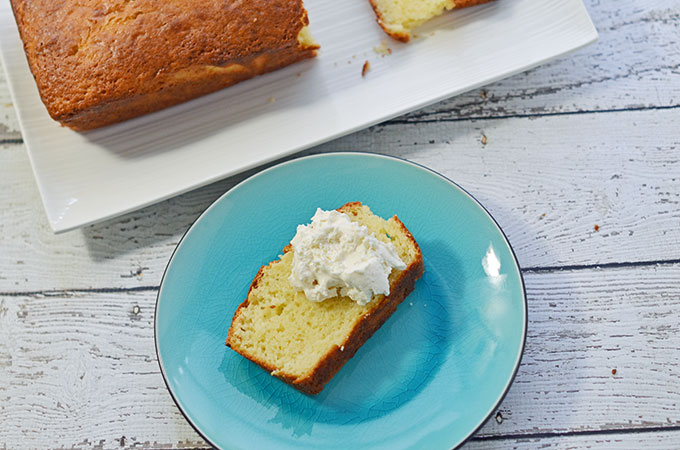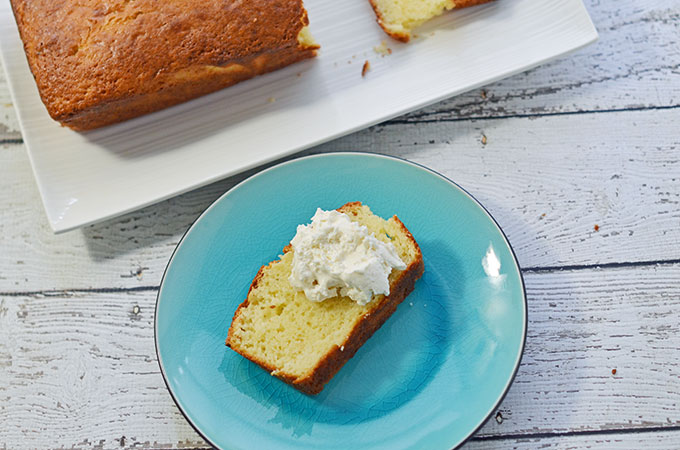 Mr. Savvy likes topping his pound cake with a smear of butter, while I like it with whipped cream or plain.
My biggest concern in using olive oil instead of butter in a pound cake was, of course, the taste and texture. After all, butter is a pretty prominent flavor in most pound cakes and the creaming of it is responsible for the final crumb and texture.
Luckily, you don't have to be worried. In fact, you can do a little happy dance with me that you don't even have to drag out that big heavy mixer because all the ingredients can easily be whisked together! I really liked the crumb and texture from using the olive oil.
It's a slight bit spongier, which I enjoyed, but it still has that creamy denseness one comes to expect when eating pound cake. The flavor is a bit more fruity thanks to the olive oil, but with the butter flavor, you still have that richness.
Plus, the lemon helps keep the olive flavor from being too strong. I always add a bit of sour cream as well, as it adds a slight hint of tart flavor while adding a lot of moisture.
It's so disappointing to see a beautiful pound cake and have it be dry after all that work. In fact, I let mine get a little browner than normal, but it was still perfectly moist, probably in due part to the olive oil and sour cream combo!
Olive Oil Sour Cream Pound Cake with Lemon Recipe
I have to say, I can't wait to try this butter flavored olive oil in other dishes. I think it would be perfect to use when I sautee as I often like the mix of butter and olive oil flavors.
Want to try STAR Butter Flavored Olive Oil yourself? Check out how you can win 1 of 10 free bottles on the STAR Olive Oil Facebook page! You can also find out more information about STAR Olive Oils on Twitter and Pinterest.

Olive Oil Sour Cream Pound Cake with Lemon Recipe
You wouldn't know this pound cake is made with olive oil instead of butter by looking at it!
Ingredients
¼ cup + 2 Tablespoons STAR Butter Flavored Olive Oil
1 cup sugar
3 large eggs, room temperature preferable
¼ cup fresh-squeezed lemon juice
½ cup sour cream
½ teaspoon vanilla
1 ½ cups all-purpose flour
½ teaspoon baking soda
½ teaspoon baking powder
¼ teaspoon salt
Instructions
Preheat oven to 350F (325 if using dark non-stick pans).
Grease 1 loaf pan or 3 mini loaf pans (exact need will depend on size of your pans) as desired with fat and flour, non-stick spray and/or parchment. I usually use both spray and parchment, using enough parchment to have handles to easily lift the cakes out.
In a large bowl, whisk together olive oil and sugar until thoroughly combined. The mixture will still be grainy.
Whisk in eggs 1 at a time until thoroughly combined.
Whisk in lemon juice and sour cream until thoroughly combined.
Whisk in vanilla.
In a medium-sized bowl, whisk together flour, baking soda, baking powder and salt.
Fold dry ingredients into the wet ingredients. You don't want any flour pockets left, but you also don't want to over mix.
Pour even amount of batter in pan(s). Fill about ¾ of the way up as the cakes will rise while baking.
Bake in oven at 350F (or 325F for dark pans) about 15-20 minutes for mini loaves and about 1 hour for a regular loaf. Exact time will vary by oven.
Cake should be browned and a toothpick inserted into the center should come out clean when done.
Let cool completely before serving or wrapping for gifts.
You can serve it plain, or with butter, whipped cream, ice cream, a sprinkle of powdered sugar, etc.
Notes
If you'd like a more prominent lemon flavor, also add about 1 Tablespoon of lemon zest.
Check out some of the other fantastic ways you can use STAR Olive Oils: