Nothing warms you up quite like a steamy bowl of your favorite hot and hearty soup during the colder months.
However, most of us don't have the time to dedicate to making a complicated soup or chowder to have multiple layers of flavors.
That's why I love all of these one-pot soup recipes.
You may have to do a bit of prep work outside the pot like chopping or making some quick dumplings, but all the cooking is done with just one pot.
Well, other than one recipe that has an optional baked puff pastry square that's totally worth it, in my opinion.
Fellow people who hate washing dishes rejoice with me.
Jump to: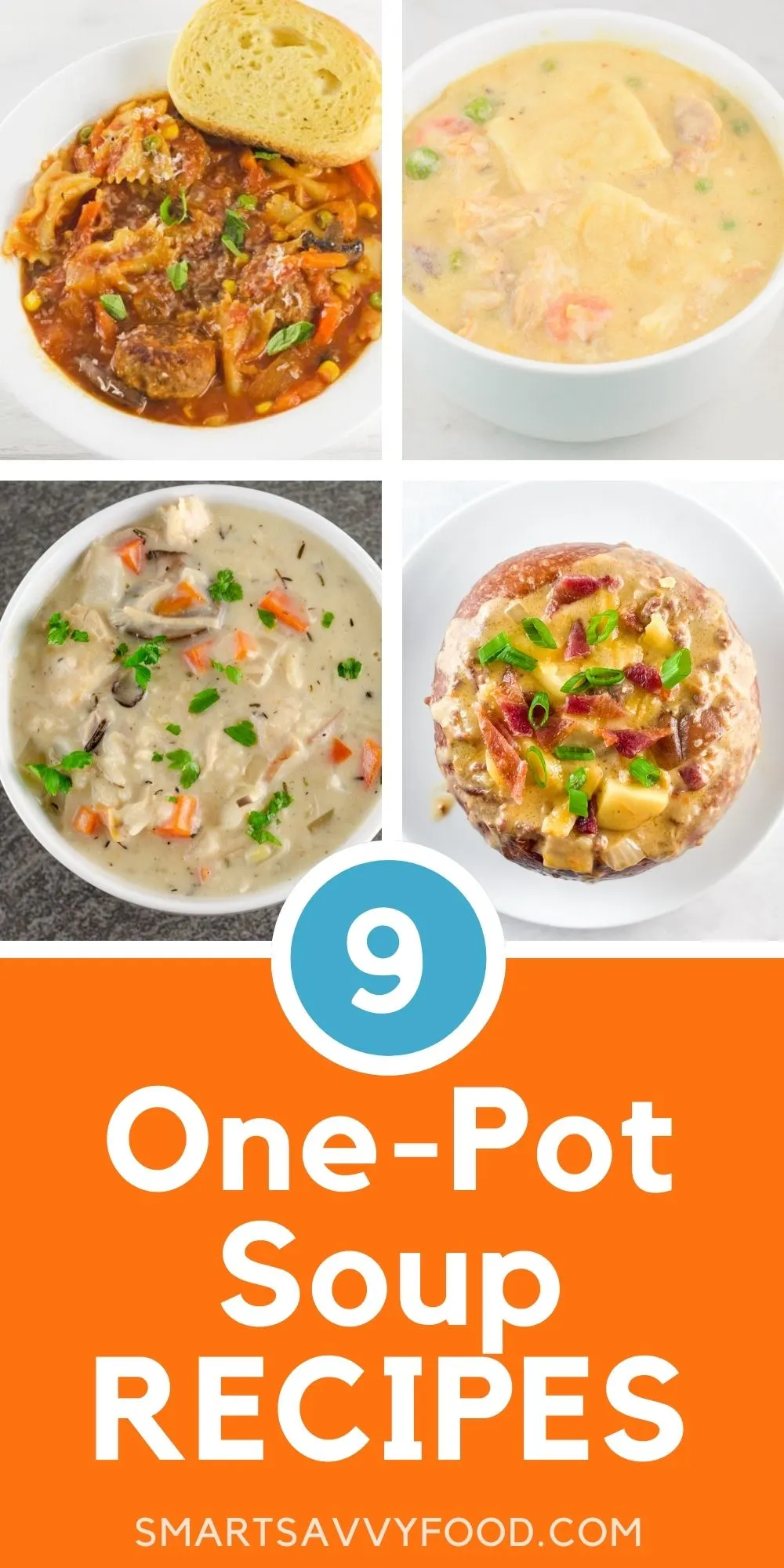 One-Pot Soup Recipes
These delicious hot and hearty soups not only warm you up on those cold days, but also won't leave you stuck in the kitchen washing a ton of dishes.
What to Serve with Soup
Here are some of my favorite bread recipes and desserts to serve with soup.