This is a sponsored post written by me on behalf of Carando®. All opinions are 100% mine.
Fall is almost here which has me craving cooler weather and all the comfort foods that come with it. Some of my favorites are pasta with a spicy sauce, creamy soups, and anything made with the traditional fall spices.
I enjoy trying different dishes and doing makeovers of old favorites, which is why I just had to turn meatballs into soup ala this Meatball and Vegetable Soup with Pasta Recipe. And, I have to say I'm SO glad I did.
This meatball soup is warm and hearty for those cool days while having a nice meat and veggie balance.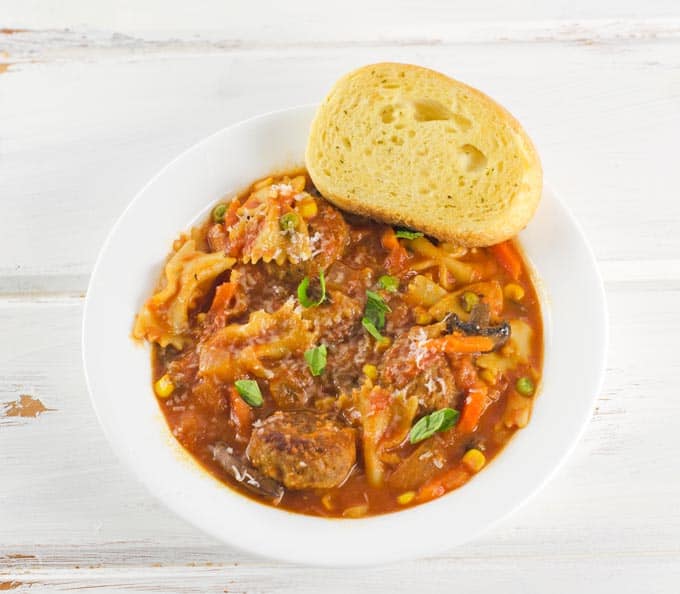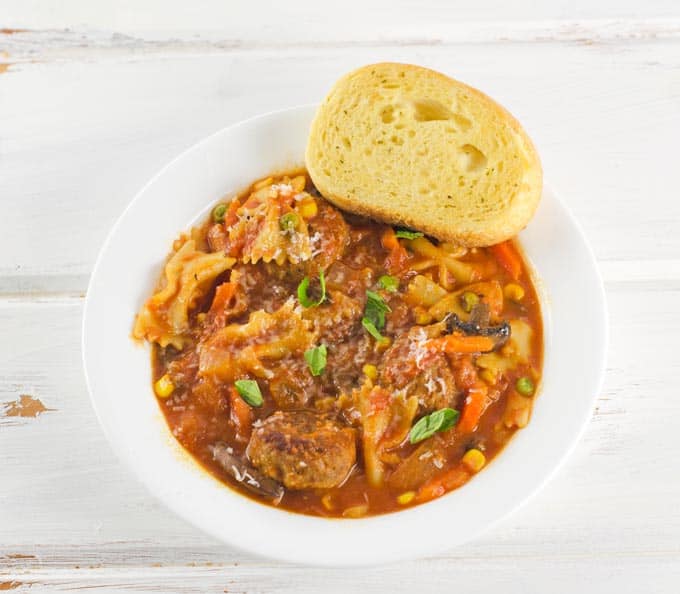 While I'd love to say I have all the time in the world to make everything from scratch, we all know that's just not true if you want dinner on the table for the family before bedtime. That's why I take shortcuts where I can with tried and true brands like the Carando Abruzzese Italian Meatballs that you can find at your local Kroger grocery stores.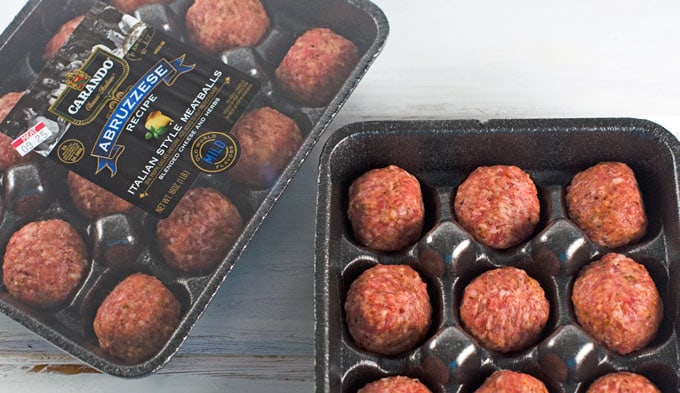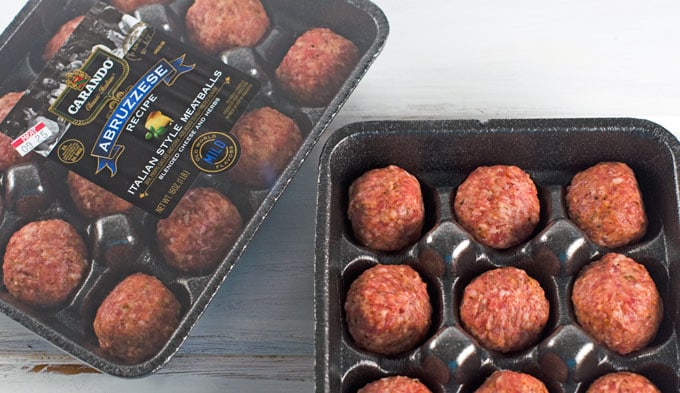 Carando has been around since the early 1900's so you know their products have to be good. The Abruzzese meatballs contain blended Italian cheese and herbs that help to make this soup extra flavorful and honestly likely taste better than any I could put together myself.
We really enjoy Italian-style dinners but good food often takes a lot of time we just don't have during the week. That's why I love that I can have all the Italian flavors I love in minutes with the various meatballs, sausages, and Charcuterie items that Carando makes.
I especially like their meatballs because not only are they delicious and stay moist and tender in cooking, but they are uniform in size and shape so you know they're all going to be done cooking at the same time. I have to admit it's hard for me to not sneak a couple after browning them before they go into the soup to simmer.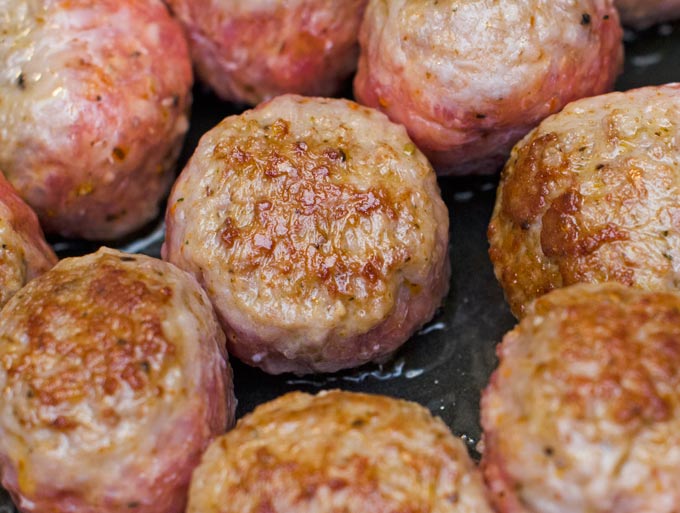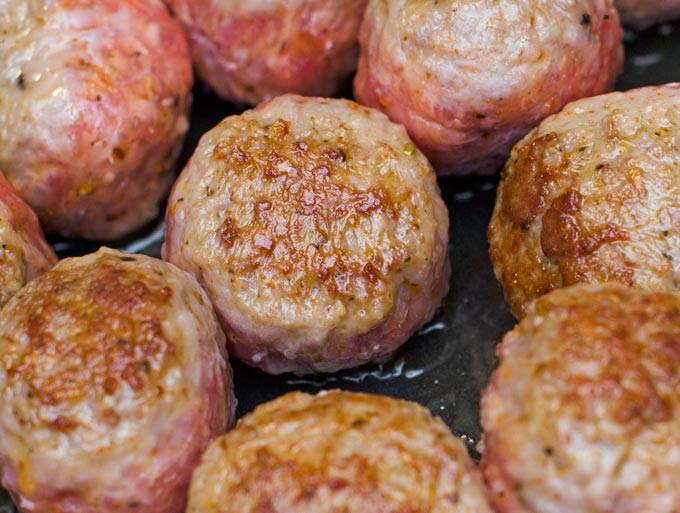 But, they are extra good swimming in this beefy tomato broth, with lots of veggies like carrots, peas, and mushrooms, and pasta. It's a complete meal in a bowl but I also like to serve it with a garnish of freshly grated parmesan cheese and some chopped basil on the top with a slice of garlic toast on the side to dunk.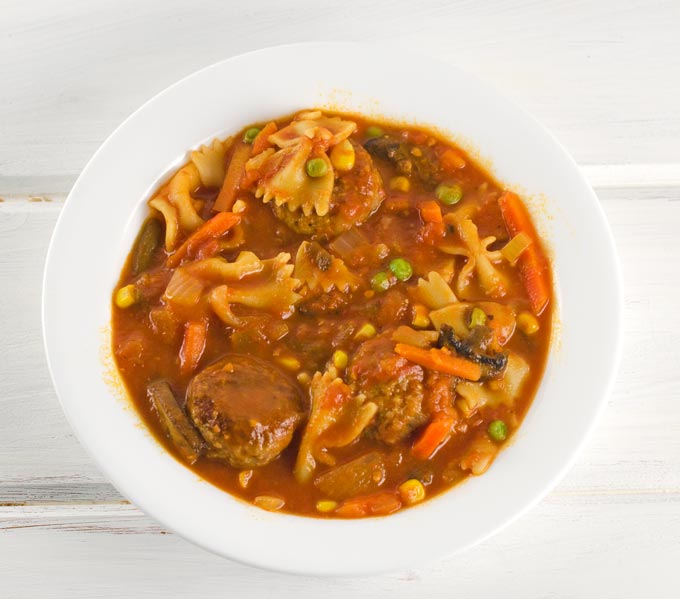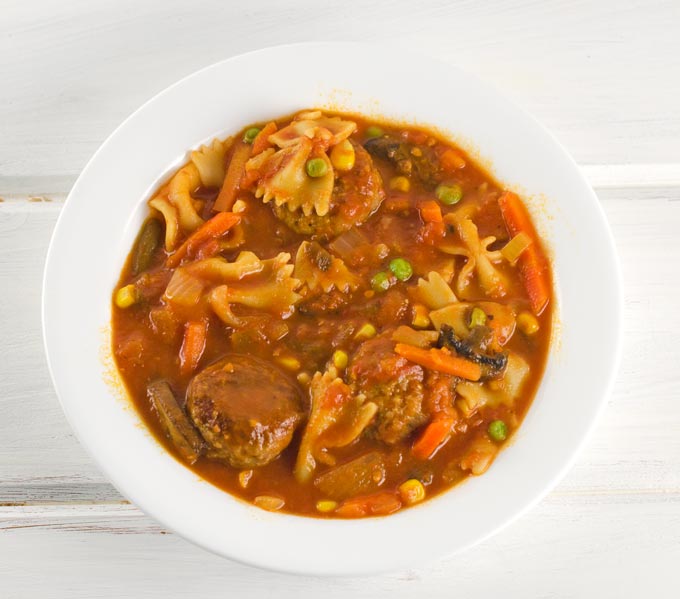 What To Serve Meatball And Vegetable Soup With Pasta Recipe
This is a great all-in-one dinner but if you'd like some homemade bread to dip in the soup or a dessert here are some ideas.
Here's how to put this meatball and vegetable soup with pasta recipe together.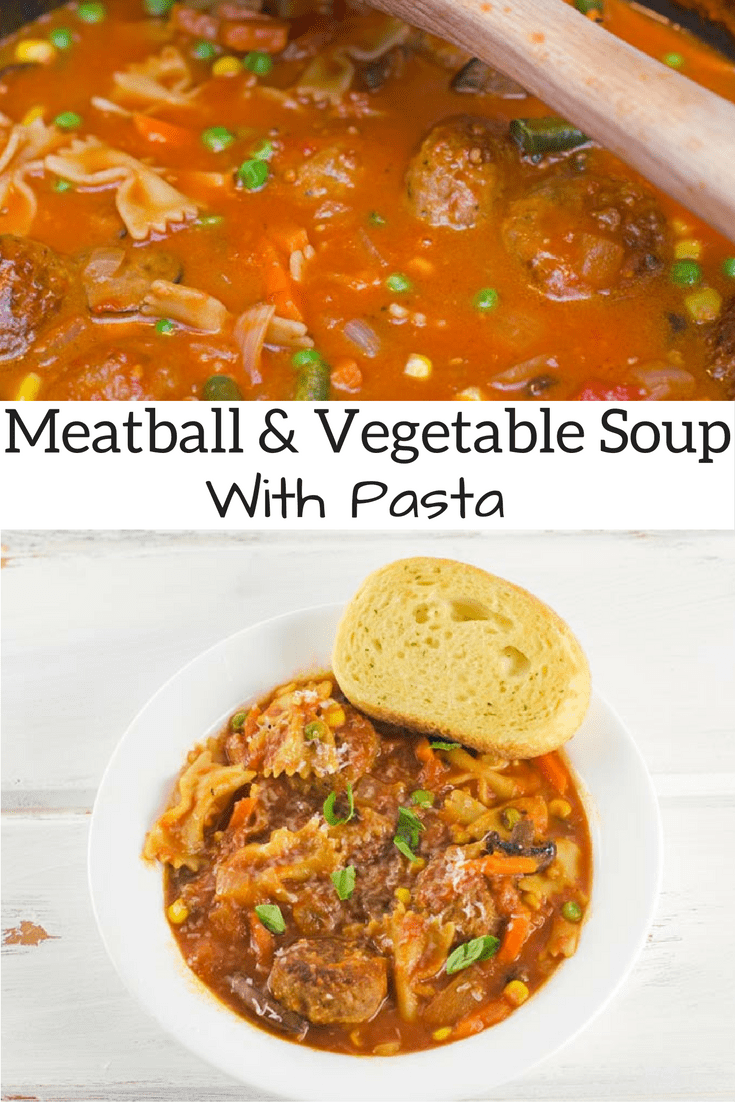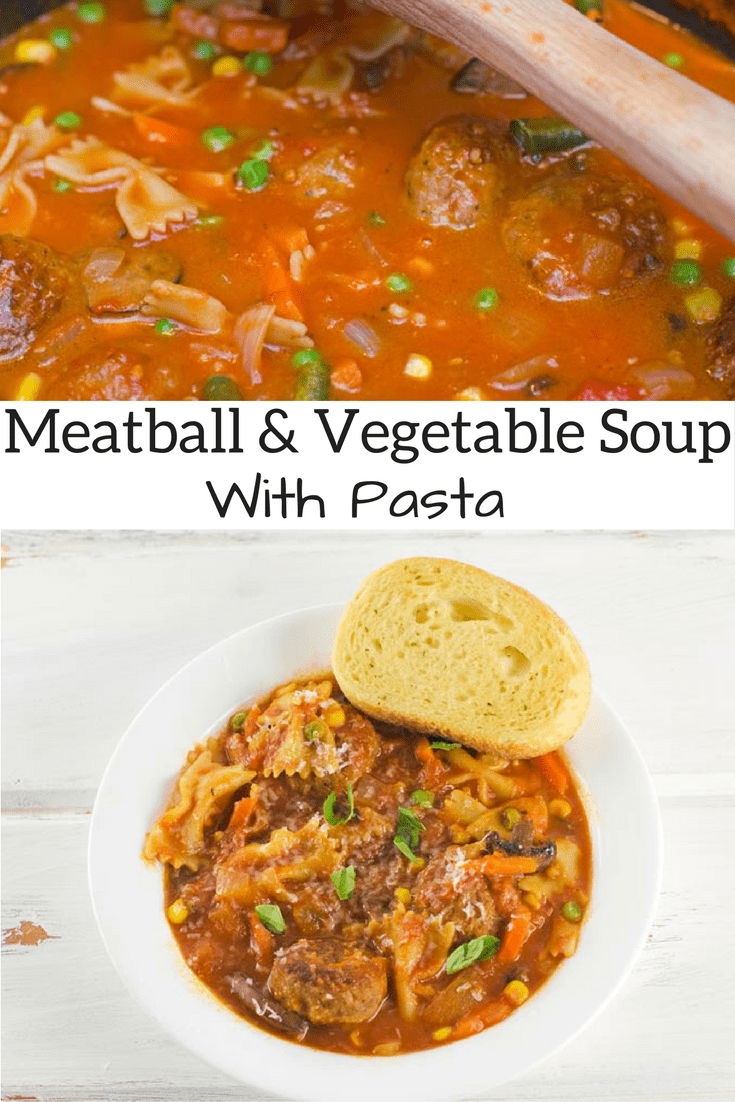 Don't miss these other Carando Recipes, too!