Everyone will be asking for your delicious homemade brownie recipe when you use these simple steps for how to make boxed brownie mix taste homemade!
I've loved baking for about as long as I can remember. In fact, I actually started baking things before I started cooking meals.
For me, there's just something relaxing about it and I love sharing baked goods with others and seeing the smiles on their faces.
I'm always a huge fan of from-scratch baking. But, honestly, I don't always have time to get all my flours, sugars and other baking goodies from the pantry, along with washing all the extra bowls and measuring cups. So, I do use boxed mixes from time to time.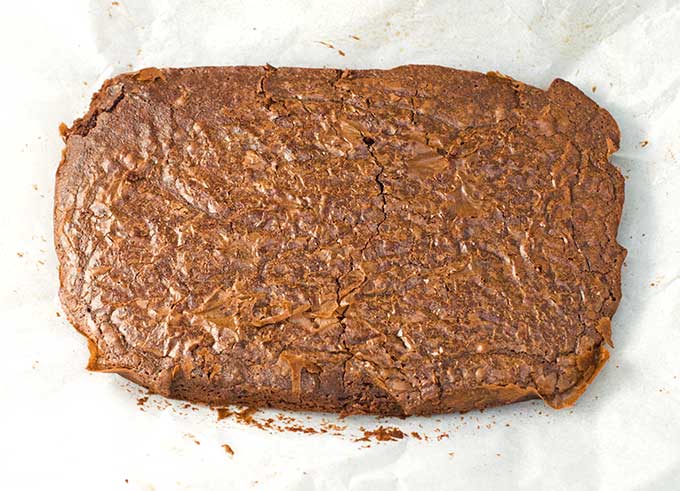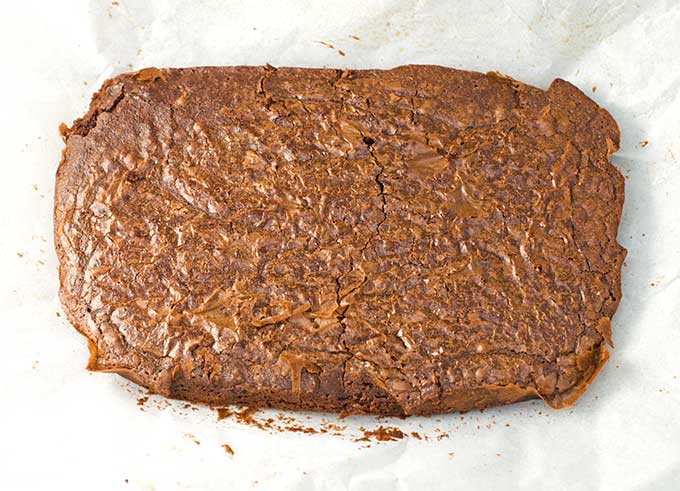 Brownie Baking Pro Tip
Lining your pan with parchment paper or foil makes it super easy to get them out of the pan and a breeze to clean. Just don't be impatient like me and wait until they're completely cool or you'll risk a crack like I did. ;)
While box brownies certainly make baking faster and easier, I do find they tend to taste a little bland. I try to not eat too many desserts these days so I really like my sweets to pack a punch of flavor.
One of our favorite desserts is a big batch of brownies, especially the fudgy kind, so I always have a couple family size 9 x 13 boxes of fudgy brownie mix in the pantry.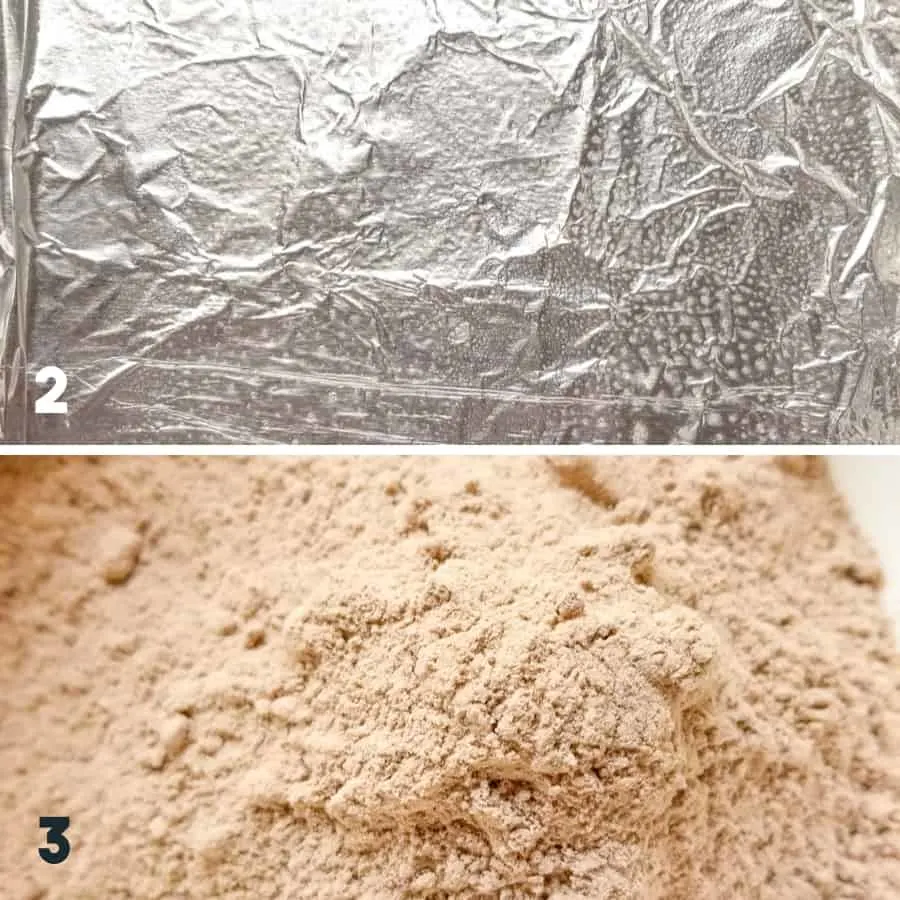 What's The Best Brand Of Brownie Box Mix To Buy?
When it comes to brownie mix brands I'm honestly not very picky. I usually just buy whatever is cheapest like Betty Crocker, Pillsbury, or the Aldi brand since one of those recently opened here.
I always stock up when they go on sale at the store for about $1 or less each as they have a pretty good shelf life. If you want the convenience of having them shipped to your door the price on Amazon is usually pretty decently priced, too.
I have tried the pricier Ghirardelli brownie mix too, but, honestly, for how much it costs it just did not wow me at all though I know there are many out there that love it - so give it a try and see what you think!
The last time I looked, Ghirardelli also used different ratios of fat/liquid/eggs than most other brands. You can still make the swaps I mention but be sure to use the same amounts as listed in the recipe on the back of the box of the brand you use or your brownies may end up too dry/wet or have an off texture.
Fat = Vegetable Oil or Butter
Liquid = Water, Milk, Cola, Brewed Coffee, Etc.
Eggs = Large Eggs
The swaps and additions to make the brownies taste homemade are what make the "recipe" over the brand of mix used in this case.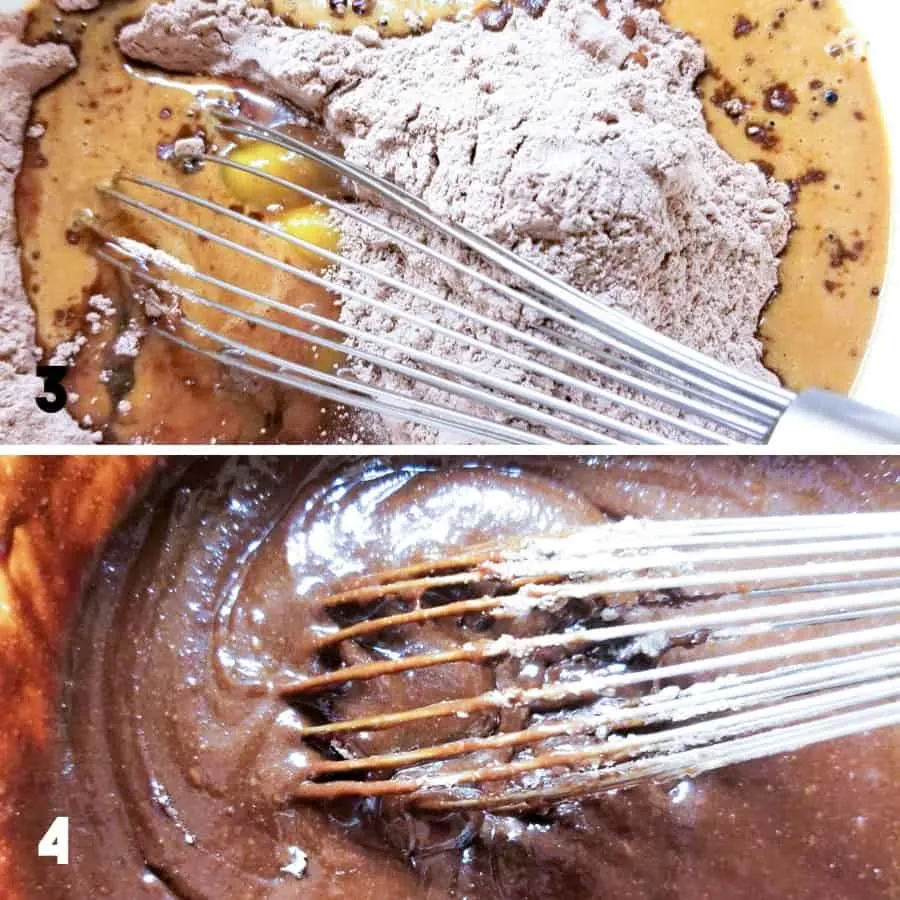 How to Make Boxed Brownies Better
Instead of oil, use butter. This helps the amazing brownies have a richer flavor. Some say that you need to add an extra tablespoon of butter when using it instead of oil since oil is 100% fat and butter is not, but I always substitute the same amount stated on the packaging. You could also use ghee/clarified butter.
Instead of water, use milk, cola, or preferably brewed coffee. Just like in cooking, baking with water doesn't add much flavor. One of my favorite brownie mix hacks is to use coffee in brownies as coffee intensifies that chocolate flavor but doesn't make the baked good taste like coffee, though some that really abhor the taste of coffee might pick up on it. If I don't have leftover brewed coffee, I always have a jar of instant espresso powder on hand to use.
Add more flavor with an extract and cocoa powder. Extracts are commonly used in baking and there are a variety of flavors you can use. Vanilla extract adds a nice sweet flavor we all love. But you can also change up the flavor of your brownies with extracts like orange or peppermint. Adding a tablespoon or 2 of cocoa powder (or even hot chocolate mix) will give an extra chocolate flavor punch.
Try out different mix-ins. One of the best ways to kick box mix brownies up a notch is to add some extra ingredients to take them to the next level . This can be candy pieces, coconut flakes, nuts, chocolate chips, marshmallows, bacon, or pretty much anything you'd like to try.
Take the size of the pan into mind. If I want a 9 x 13 of the best brownies I will actually use 2 boxes of brownie mix (also doubling the other ingredients) intended to be used in a 9 x 13. Using just one box doesn't make a thick enough brownie, in my opinion. If I only need 9 brownies or so I will use just one box of brownie mix but bake it in an 8 x 8 or 9 x 9 pan square pan.
Turn it into something fancy. Brownies are great on their own, but you can also jazz them up a bit, like turning them into a brownie strawberry shortcake. Yum!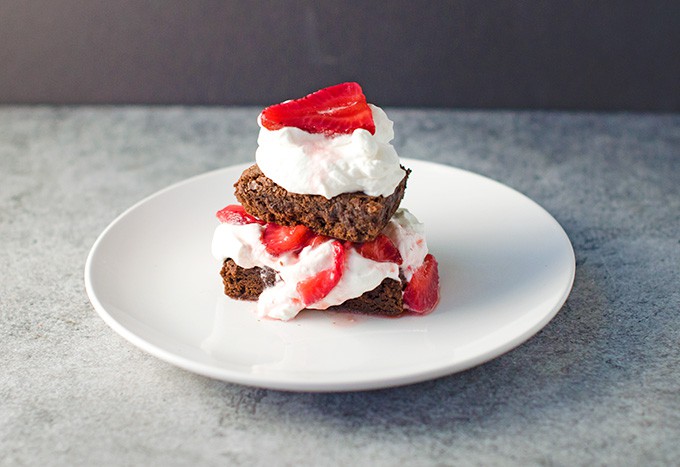 Related: I also used a brownie mix to make my Peanut Butter Pie with Brownie Crust Recipe and my Individual Brownies with Peanut Butter Bird's Nest Frosting Recipe which is perfect for spring and Easter.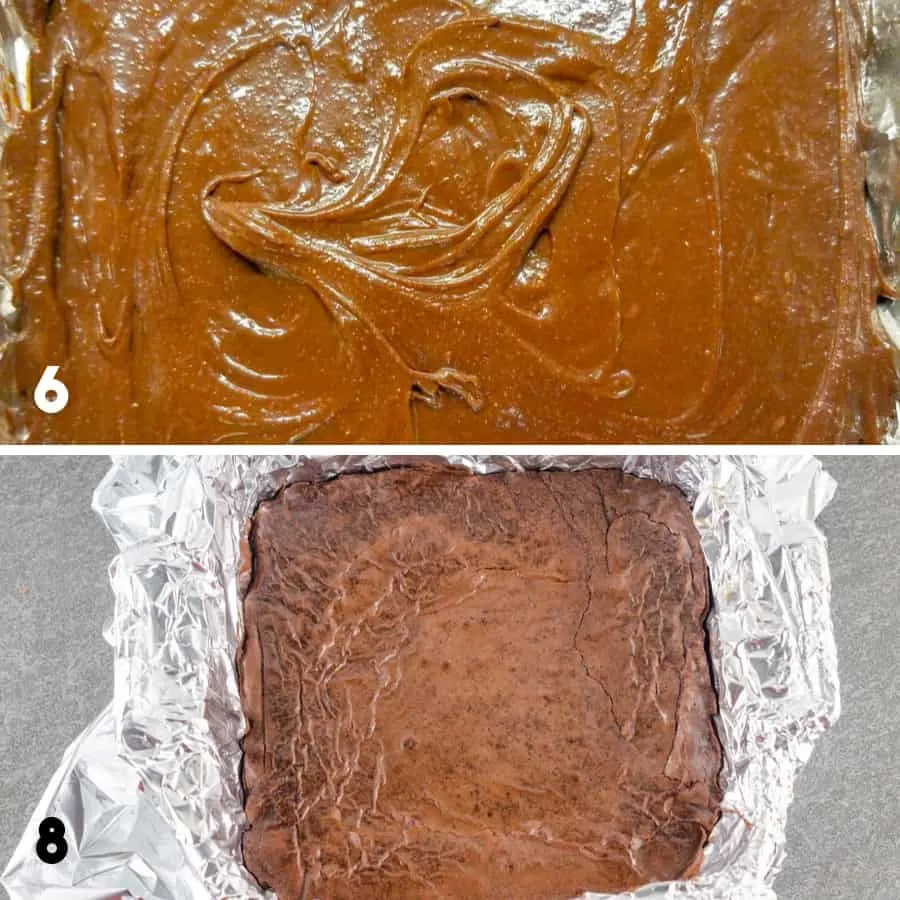 The Best Brownie Pans For Crispy Edges
If you're like our family you just might fight over all the crispy edges and corners when it comes to brownies. When I'm wanting brownies with crispy edges, I like making them in a muffin tin, but this square treat cake pan and the edge brownie pan are also popular choices so everyone gets those delicious crispy edges.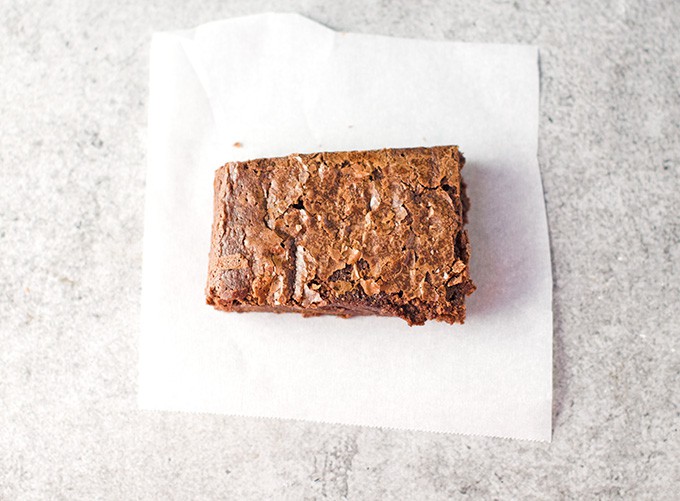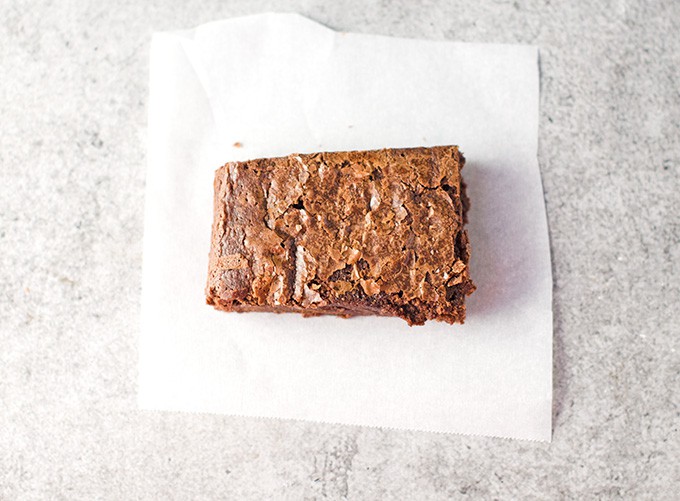 Even brownie mix can make the shiny crunchy topped brownies with a chewy fudgy center we all love!
Brownie Baking Pro Tip #2: Try to use a lighter baking pan to lessen the risk of burning. When using dark or dark non-stick pans you should lower the oven temperature by 25 degrees. I've been using my light Wilton non-stick 9 x 13 pan for years and love it.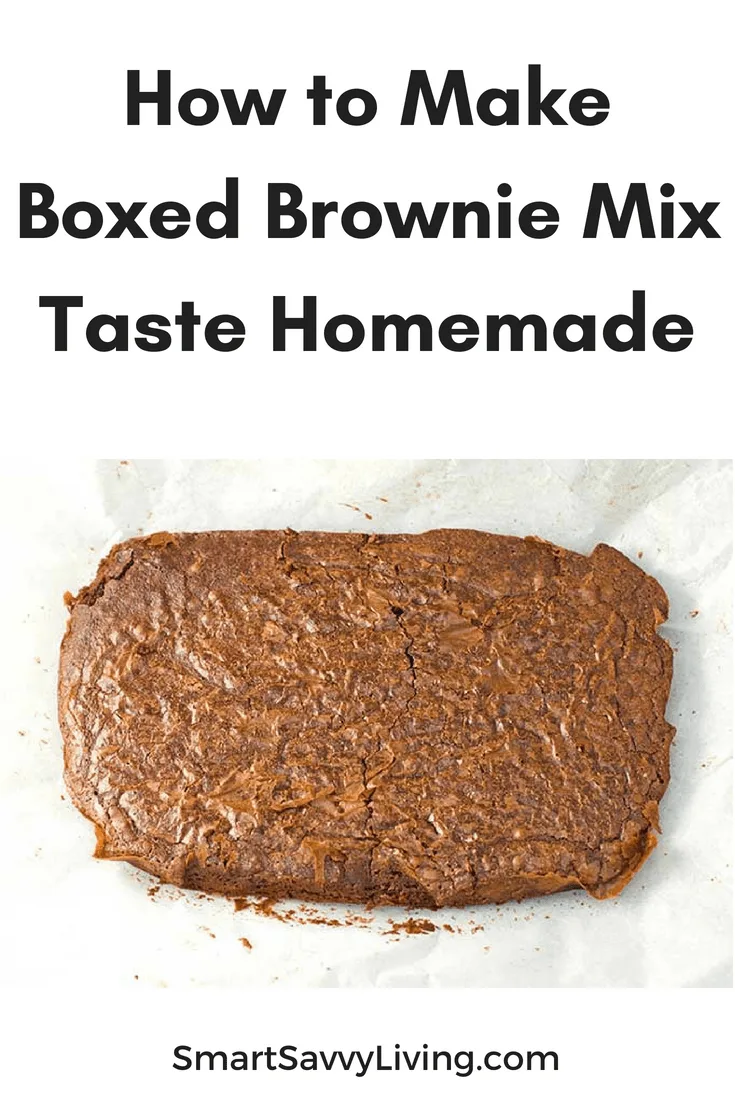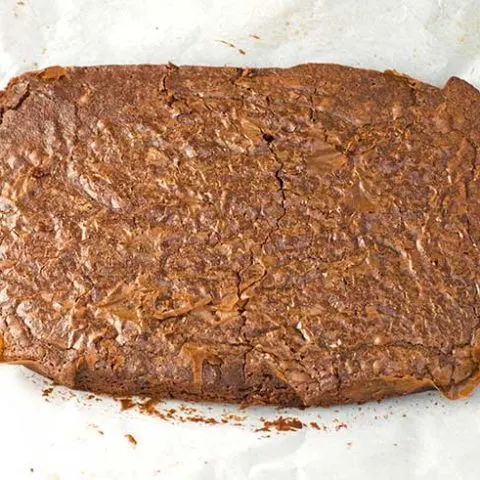 How To Make Boxed Brownie Mix Taste Homemade
These simple steps will give any store-bought brownie mix extra flavor to taste homemade.
Ingredients
Non-stick spray or butter for greasing the pan
1 family-size or 9 x 13 size fudgy brownie mix
2 large eggs (use 3 if you prefer cakey brownies)
¼ cup brewed coffee, room temperature (or milk)
1 stick (½ cup) melted butter, slightly cooled
1 teaspoon vanilla extract (or other extract of choice - all flavors are different and you may need to use more or less)
Mix-ins of choice (optional)
Instructions
Pre-heat oven to 350F. If using a dark pan, 325F.
Grease 9 x 13 pan and set aside. I like to use parchment paper and non-stick spray.
Pour brownie mix into a bowl and add in eggs, coffee or milk, butter, and extract.
Whisk or stir until thoroughly combined, about 50 strokes.
Gently stir in any mix-ins.
Pour brownie batter into greased pan and spread evenly in pan.
Bake according to package directions, usually 20 - 25 minutes. Dark pans may take a couple more minutes.
Allow to cool completely in the pan on a wire cooling rack. If you used parchment or foil, you should be able to easily lift them out of the pan.
Cut into desired size (I do so for 12 brownies) and serve. Store leftovers in a Ziploc bag or covered container.
Notes
Some brownie mix brands, such as Ghirardelli, use different ratios of fat/eggs/liquids. If this is the case, make the desired swaps but be sure to use them in the same amounts as listed on the box you use.
Nutrition Information:
Yield:

12
Serving Size:

1 large brownie
Amount Per Serving:
Calories:

216.33
What are some of your tips and tricks for How to Make Boxed Brownie Mix Taste Homemade?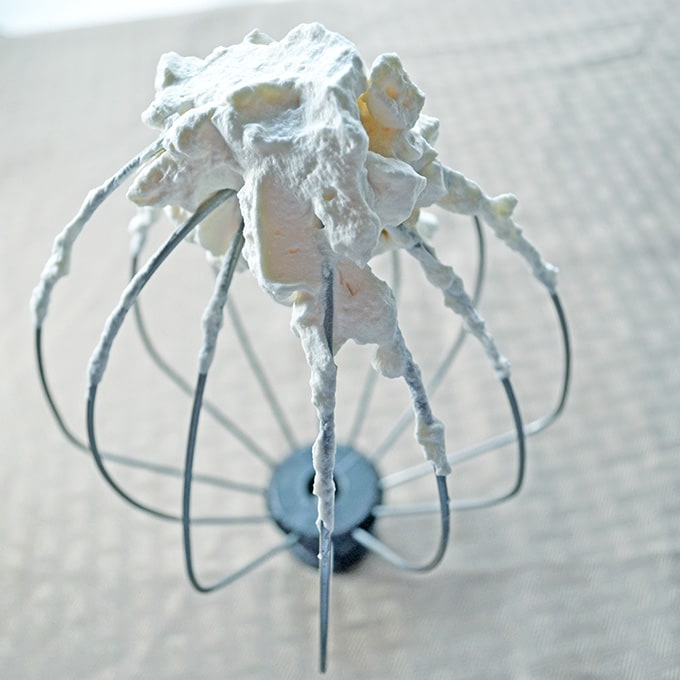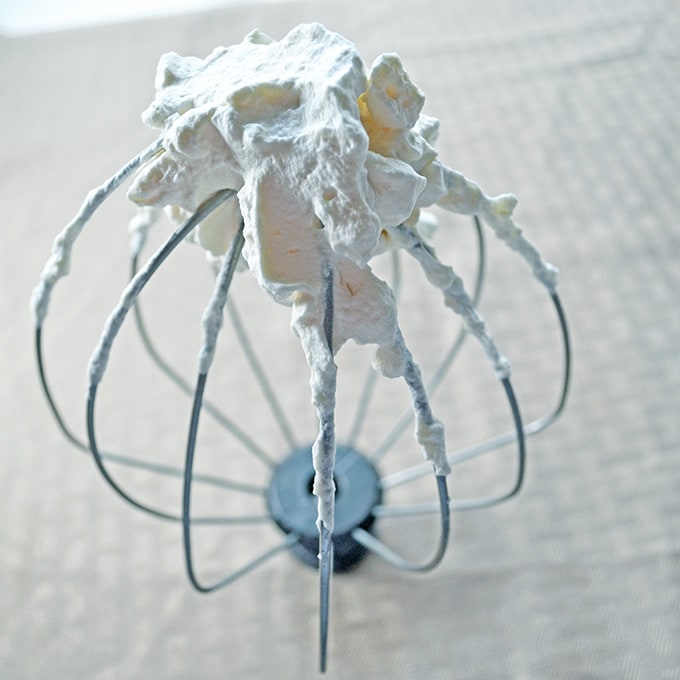 I love topping a brownie with a dollop of lightly sweetened homemade whipped cream!