Everyone will be asking for your delicious homemade brownie recipe when you use these simple steps for how to make boxed brownie mix taste homemade!
I've loved baking for about as long as I can remember. In fact, I actually started baking things before I started cooking meals.
For me, there's just something relaxing about it and I love sharing baked goods with others and seeing the smiles on their faces.
I'm always a huge fan of from-scratch baking. But, honestly, I don't always have time to get all my flours, sugars and other baking goodies from the pantry, along with washing all the extra bowls and measuring cups. So, I do use boxed mixes from time to time.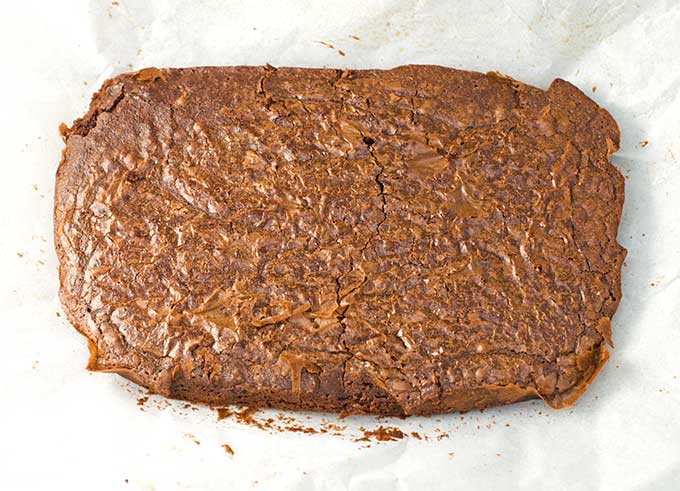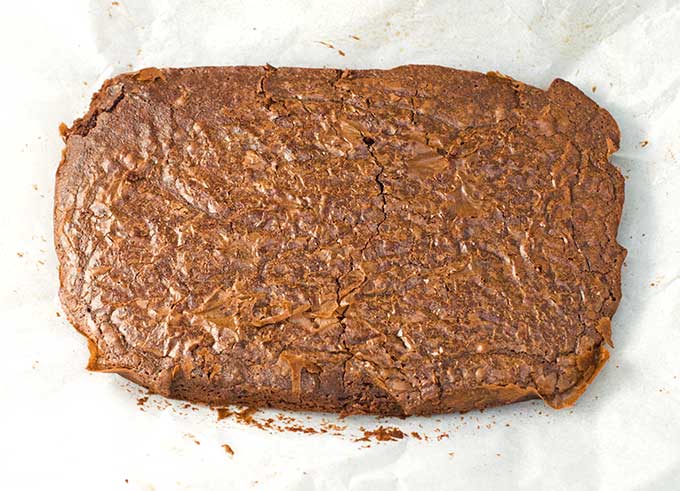 Brownie Baking Pro Tip
Lining your pan with parchment paper or foil makes it super easy to get them out of the pan and a breeze to clean. Just don't be impatient like me and wait until they're completely cool or you'll risk a crack like I did. ;)
While boxed mixes certainly make baking faster and easier, I do find they tend to taste a little bland. I try to not eat too many desserts these days so I really like my sweets to pack a punch of flavor.
One of our favorite desserts are brownies, especially the fudgy kind, so I always have a couple family size 9 x 13 boxes of fudgy brownie mix in the pantry.
What's The Best Brand Of Brownie Mix To Buy?
When it comes to brownie mix I'm honestly not very picky. I usually just buy whatever is cheapest like Betty Crocker, Pillsbury, or the Aldi brand since one of those recently opened here.
I always stock up when they go on sale at the store for about $1 or less each as they have a pretty good shelf life. If you want the convenience of having them shipped to your door the price on Amazon Pantry is usually pretty decently priced, too.
The additions to make the brownies taste homemade are what makes the "recipe" over the brand of mix used in this case.
How to Make Boxed Brownie Mix Taste Homemade
The Best Brownie Pans For Crispy Edges
If you're like our family you just might fight over all the crispy edges and corners when it comes to brownies. When I'm wanting brownies with crispy edges, I like making them in a muffin tin, but this square treat cake pan and the edge brownie pan are also popular choices so everyone gets those delicious crispy edges.
Products from Amazon.com
‹
›
Brownie Baking Pro Tip #2: Try to use a lighter baking pan to lessen the risk of burning. When using dark or dark non-stick pans you should lower the oven temperature by 25 degrees. I've been using my light Wilton non-stick 9 x 13 pan for years and love it.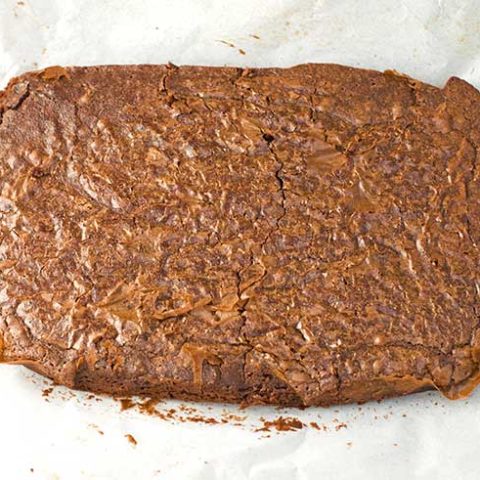 How To Make Boxed Brownie Mix Taste Homemade
Yield: 12 Brownies

Prep Time: 5 minutes

Cook Time: 20 minutes

Total Time: 25 minutes

These simple steps will give any store-bought brownie mix extra flavor to taste homemade.
Ingredients
Non-stick spray or butter for greasing the pan
1 family-size or 9 x 13 size fudgy brownie mix
2 large eggs (use 3 if you prefer cakey brownies)
1/4 cup brewed coffee, room temperature (or milk)
1 stick (1/2 cup) melted butter, slightly cooled
1 teaspoon vanilla extract (or other extract of choice - all flavors are different and you may need to use more or less)
Mix-ins of choice (optional)
Instructions
Pre-heat oven to 350F. If using a dark pan, 325F.
Grease 9 x 13 pan and set aside. I like to use parchment paper and non-stick spray.
Pour brownie mix into a bowl and add in eggs, coffee or milk, butter, and extract.
Whisk or stir until thoroughly combined, about 50 strokes.
Gently stir in any mix-ins.
Pour brownie batter into greased pan and spread evenly in pan.
Bake according to package directions, usually 20 - 25 minutes. Dark pans may take a couple more minutes.
Allow to cool completely in the pan on a wire cooling rack. If you used parchment or foil, you should be able to easily lift them out of the pan.
Cut into desired size (I do so for 12 brownies) and serve. Store leftovers in a Ziploc bag or covered container.
Nutrition Information:
Yield: 12 Serving Size: 1 large brownie

Amount Per Serving:

Calories: 216.33

Nutrition information may not be accurate. Nutrition information is calculated automatically by and provided by Nutritionix. Exact nutrition information depends on the specific ingredients, brands, and amounts you use.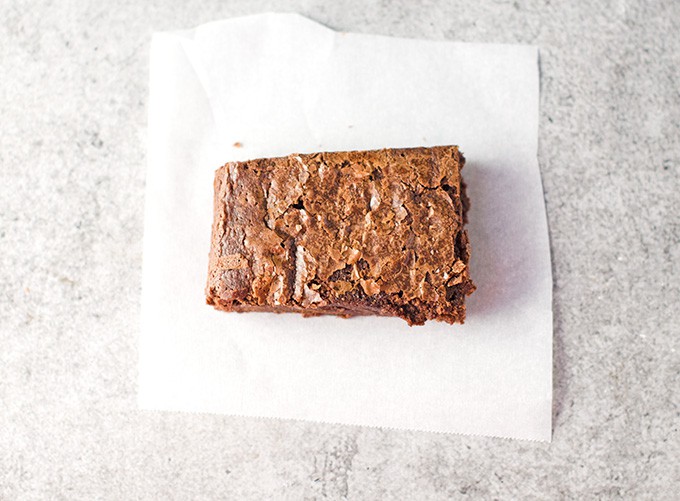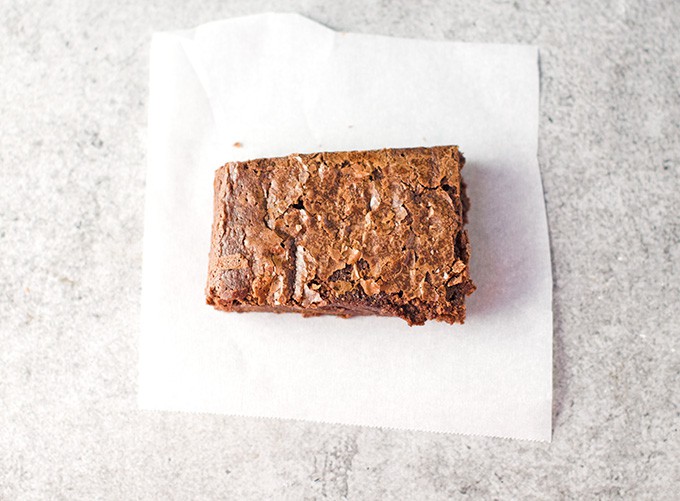 Even brownie mix can make the shiny crunchy topped brownies with a chewy fudgy center we all love!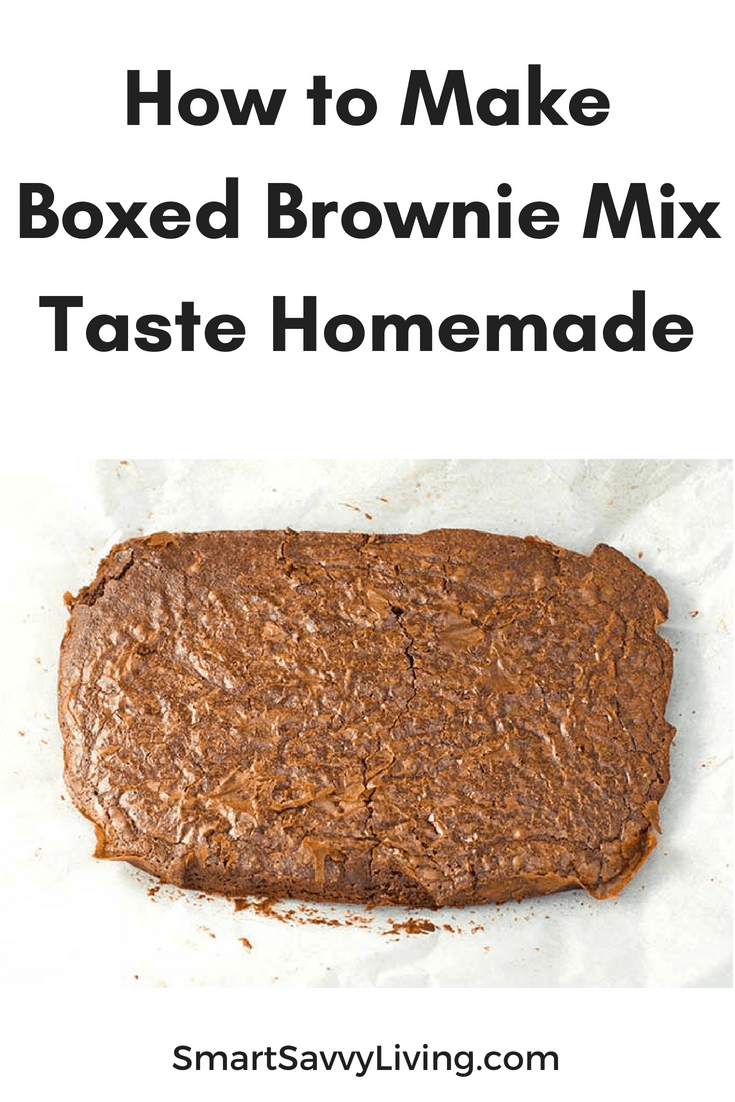 What are some of your tips and tricks for How to Make Boxed Brownie Mix Taste Homemade?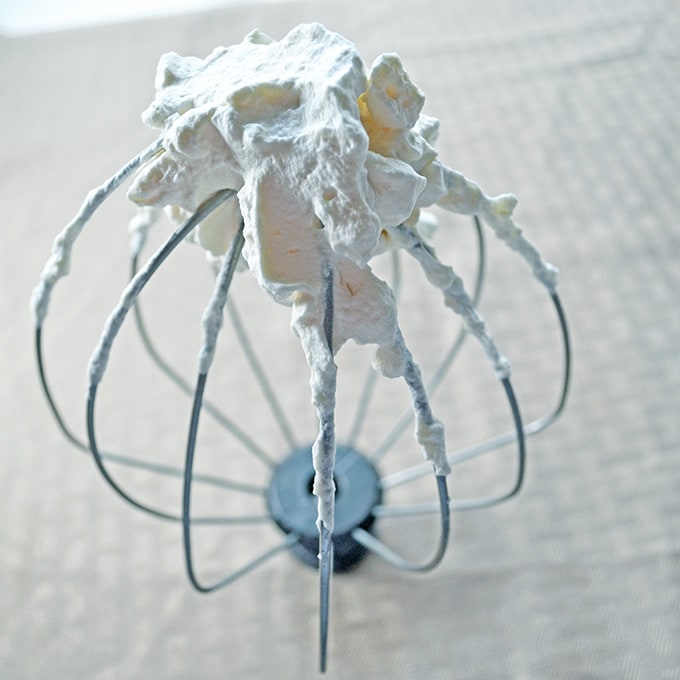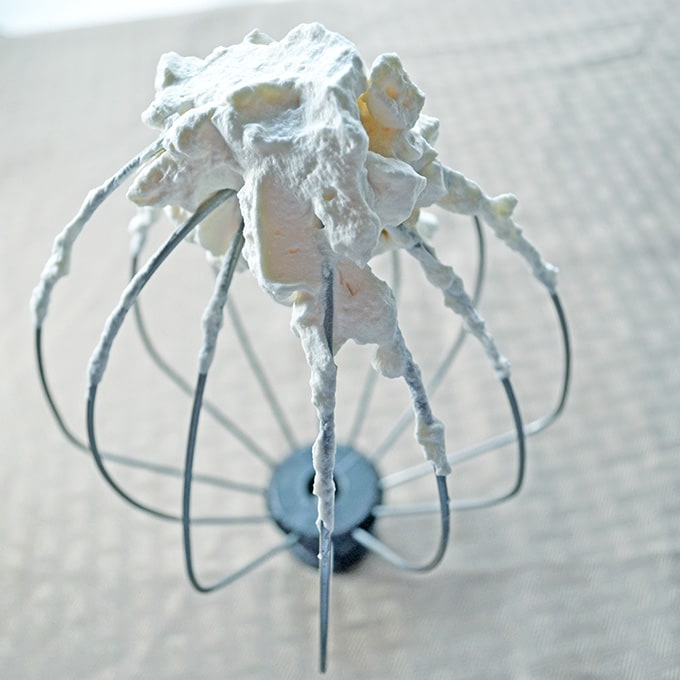 I love topping a brownie with a dollop of lightly sweetened homemade whipped cream!