These delicious homemade pie recipes will have you wanting to celebrate Pi Day every day, or at least the first 14 days of March.
Pie is a dessert (or entree) that just about everyone loves.
With a buttery flaky crust and a filling that can be just about anything from hearty and savory to a decadent way to end a meal, what's not to love?
I'll be the first to admit there are a ton of frozen and store-bought pies that are so good I'm tempted to not have to bake a pie again. I'm looking at you Marie Callender's and Costco.
However, I feel Pi Day deserves something a bit more special and homemade to celebrate.
Here are 14 of my personal favorite homemade pie recipes including both sweet and savory so you can enjoy pie all day long and not just for dessert.
What Is Pi Day?
While March 14th is known as Pi Day and was first noted back in 1988, it has become much more popular in recent years.
It just so happens to be the perfect excuse to enjoy a piece of your favorite pie, with reciting as much of pi as you can being completely optional.
This date celebrates pi (π) as 3, 1, and 4 are the first 3 digits of the never-ending number (3.14) that's used to define the ratio of a circle's circumference to its diameter.
Pi is also pronounced just like pie. As such, many of us love to celebrate by enjoying some pie.
Savory Pies
Here are some savory pies that you can enjoy for breakfast, lunch, or dinner. Pie doesn't have to just be for dessert!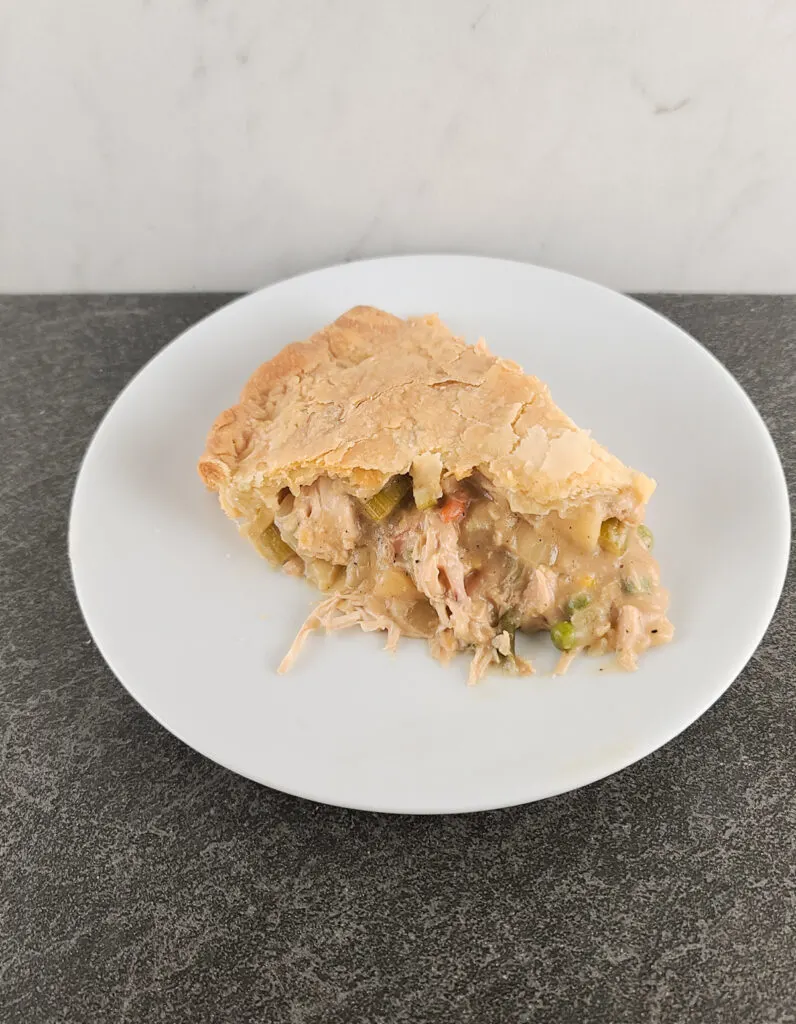 1. Classic Chicken Pot Pie - When you think of a savory pie your mind probably goes to chicken pot pie. This is one of my all-time favorite recipes and is a go-to any time I have leftover chicken as it includes succulent chicken and a variety of vegetables swimming in the most delicious creamy sauce.
2. Beef Pot Pie - This savory pot pie is full of beefy flavor by using ground beef and beef broth. It's also packed with vegetables making it the perfect all-in-one dish meal. It features a unique quick crust using crescent rolls so you don't even have to roll out refrigerated pie dough.
3. Chicken Pot Pie Soup - If the weather is cold and you're craving soup, we've still got you covered with this creamy chicken pot pie soup. It has all the flavors you love from chicken pot pie in a slurpable form, complete with flaky squares of buttery puff pastry so you're not even missing out on pie crust.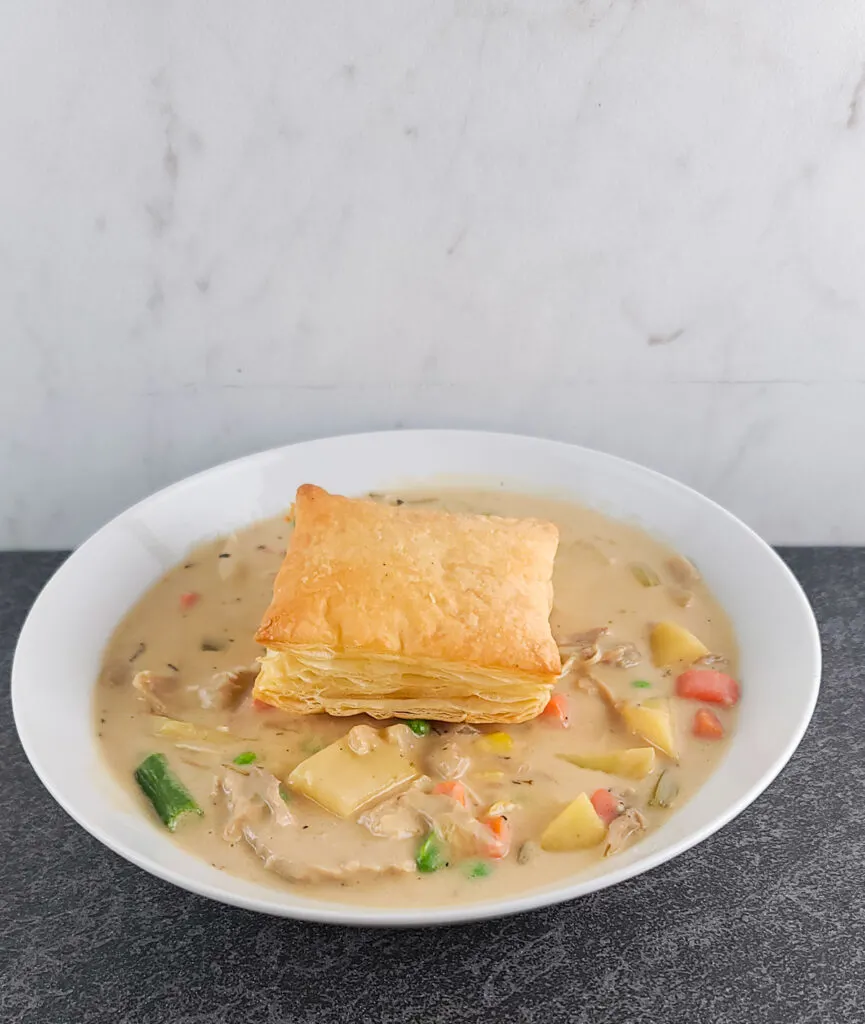 4. Turkey Pot Pie - If chicken just isn't your thing or you still have some leftover turkey in the freezer, turkey pot pie is a tasty alternative with vegetables and that classic creamy sauce all baked together.
5. Sausage and Vegetable Quiche - Yep, you can even have pie for breakfast or brunch without judgment. Sausage, eggs, cream, roasted red peppers, spinach, and cheese are all baked together in a buttery pie crust for the perfect savory way to start Pi Day.
6. Beef Short Rib Empanadas - Beef short rib meat that's heavily spiced and wrapped in empanada dough? Sign me up! Plus, they're handheld so you can take them on the go.
7. Speedy Shepherd's Pie - I love that this recipe for shepherd's pie is a bit different by using taco seasoning to change things up. The best part is that it's ready in under half an hour and perfect if you have leftover mashed potatoes in the fridge.
Dessert Pies
You know you don't have to ask me twice if I want a slice of pie for dessert. Though I certainly won't judge if you decide to have pie for breakfast, too.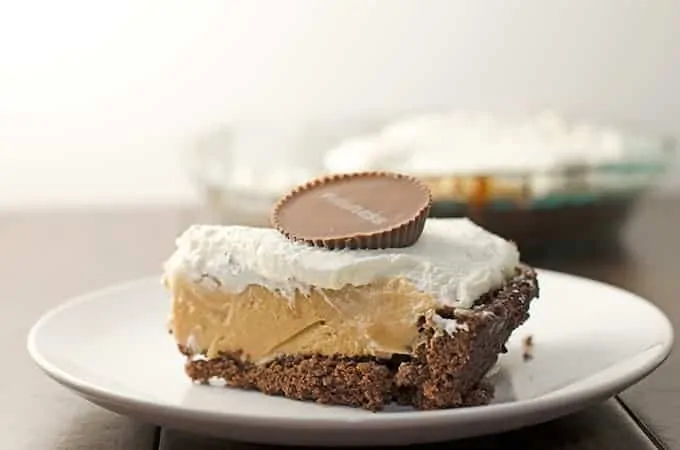 8. Peanut Butter Pie - This is no ordinary peanut butter pie thanks to the extra decadent brownie crust. It's cold and creamy with a peanut butter filling and whipped cream on top making it an optimal dessert on a warm day. Don't forget the peanut butter cup garnish!
9. Quick Coconut Cream Pie - My favorite dessert pie is coconut cream pie. Thanks to a couple of time hacks, this is probably the quickest coconut cream pie you can call homemade while tasting like it took hours.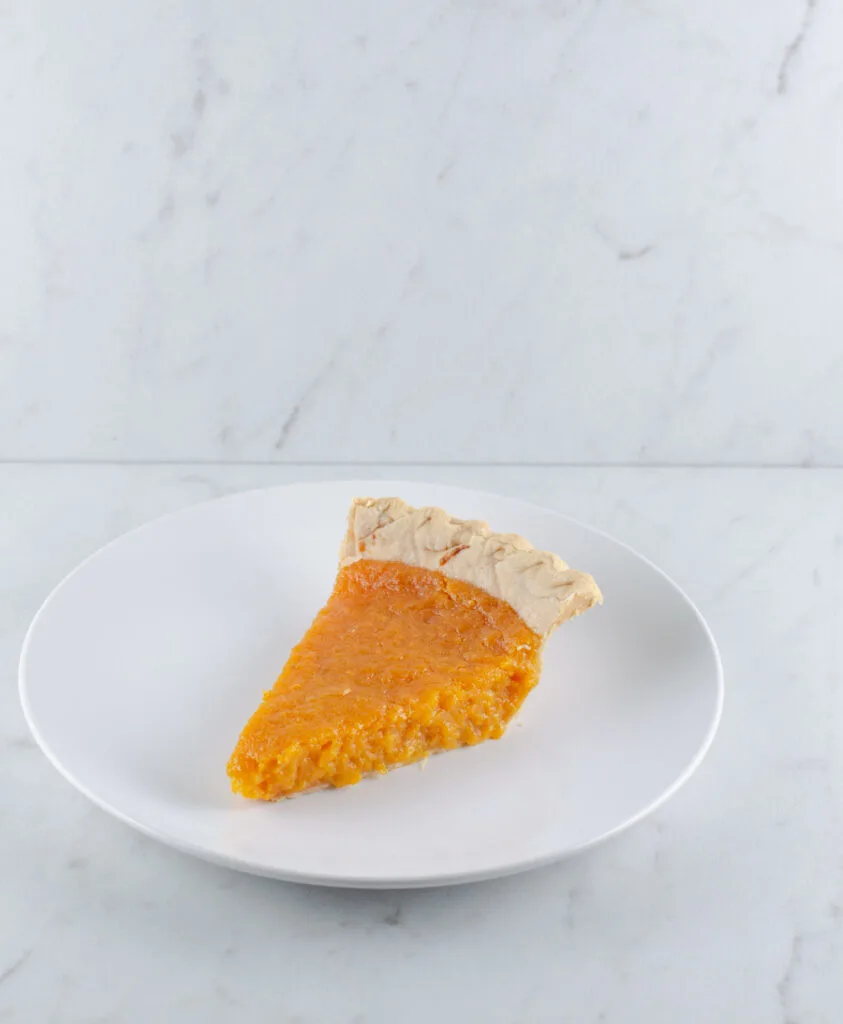 10. Sweet Potato Pie - This sweet potato pie is super simple to make but so delicious you just might want to rethink having pumpkin pie come Thanksgiving. Instead of a ton of spices, the flavor of sweet potatoes and vanilla are the stars for this pie.
11. Ice Cream Pie - You've probably heard of ice cream cake so why not ice cream pie? It's like having all the best parts of an ice cream sundae made for a crowd, all piled into a graham cracker crust.
12. Dutch Apple Pie - There are so very many apple pie varieties out there these days. An apple pie with a crumb topping is going to have me going back for seconds.
13. Cherry Pie - A favorite of many, you just can't go wrong with a homemade cherry pie, especially when it has a fancy lattice crust.
14. French Silk Pie - If you're looking for a pie that's cool, creamy, and decadent yet light, give this french silk pie a try. I absolutely love that it's taken to the next level with an Oreo crust!
When making a pie at home, don't forget to have a pie pan and pie server ready to go!
Are you celebrating team savory pie, sweet pie, or all of the above this Pi Day?