This post with 14 homemade pie recipes for Pi Day is a sponsored post written by me on behalf of Foodie.com.
Mmm, pie. I've honestly never met a person that didn't at least like pie. I'll admit that I do enjoy cake more than pie usually. But, pie definitely has its shining moments, especially when you consider that pie can be eaten for any meal of the day, even snacks. It's no wonder that pie is Mr. Savvy's favorite dessert!
Today is the first day of March, which happens to be one of my favorite months of the year. Why? It's full of awesome holidays! Sometimes Mardi Gras and Easter are during March. Then, there's my favorite, the start of Spring which follows closely with blooming flowers and warmer temperatures. Finally, there's always St. Patrick's Day and a new favorite in our household…Pi Day! What's Pi Day? Pi Day is 3/14, with 3.14 being the first 3 digits of Pi in decimal form. Since Pi is pronounced the same as pie, many people have started celebrating by having pie, and really, why the heck not? Pretty cool, huh?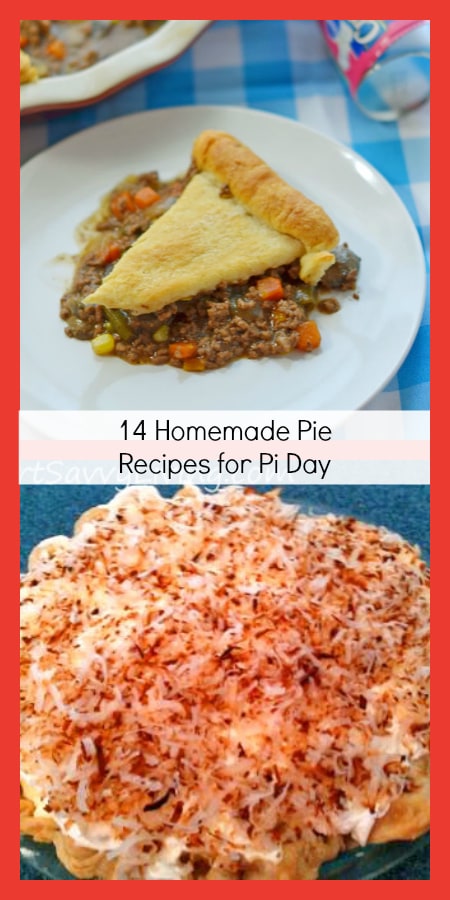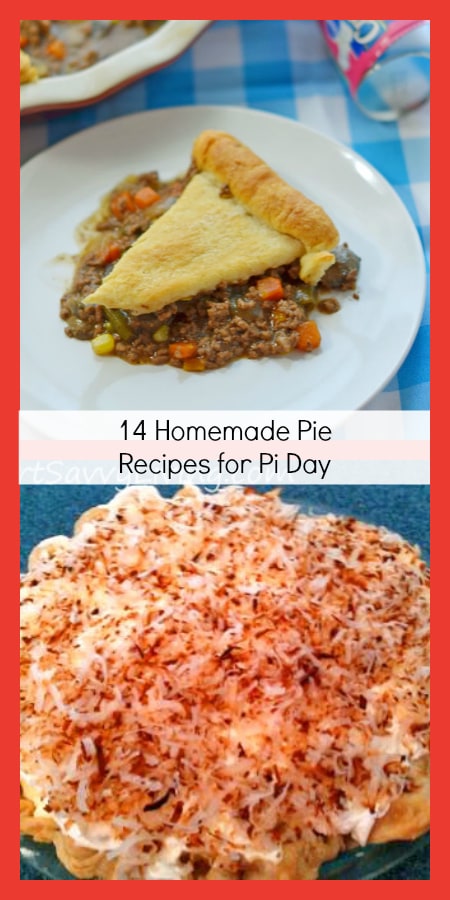 So, I thought I would share 14 of my favorite homemade pie recipes for Pi Day. These are recipes for any meal, even breakfast, and, of course, dessert. I'm not sure what pie I'll be making this year. If Mr. Savvy could have his way, it'd be a cherry pie or french silk pie. Some other pie recipes I love to celebrate with are my Quick Coconut Cream Pie recipe and Beef Pot Pie recipe.
Here are some of my other favorite pie recipes from other bloggers across the web. Check them out by scrolling through the slider at the top of this post and clicking on the image to go to the delicious homemade pie recipe.
What pie are you celebrating Pi Day with this year?