Whether you're looking to grill some ribs, smoke a pork butt, or cook just about any other cut of pork, this is hands down the best dry rub recipe for pork.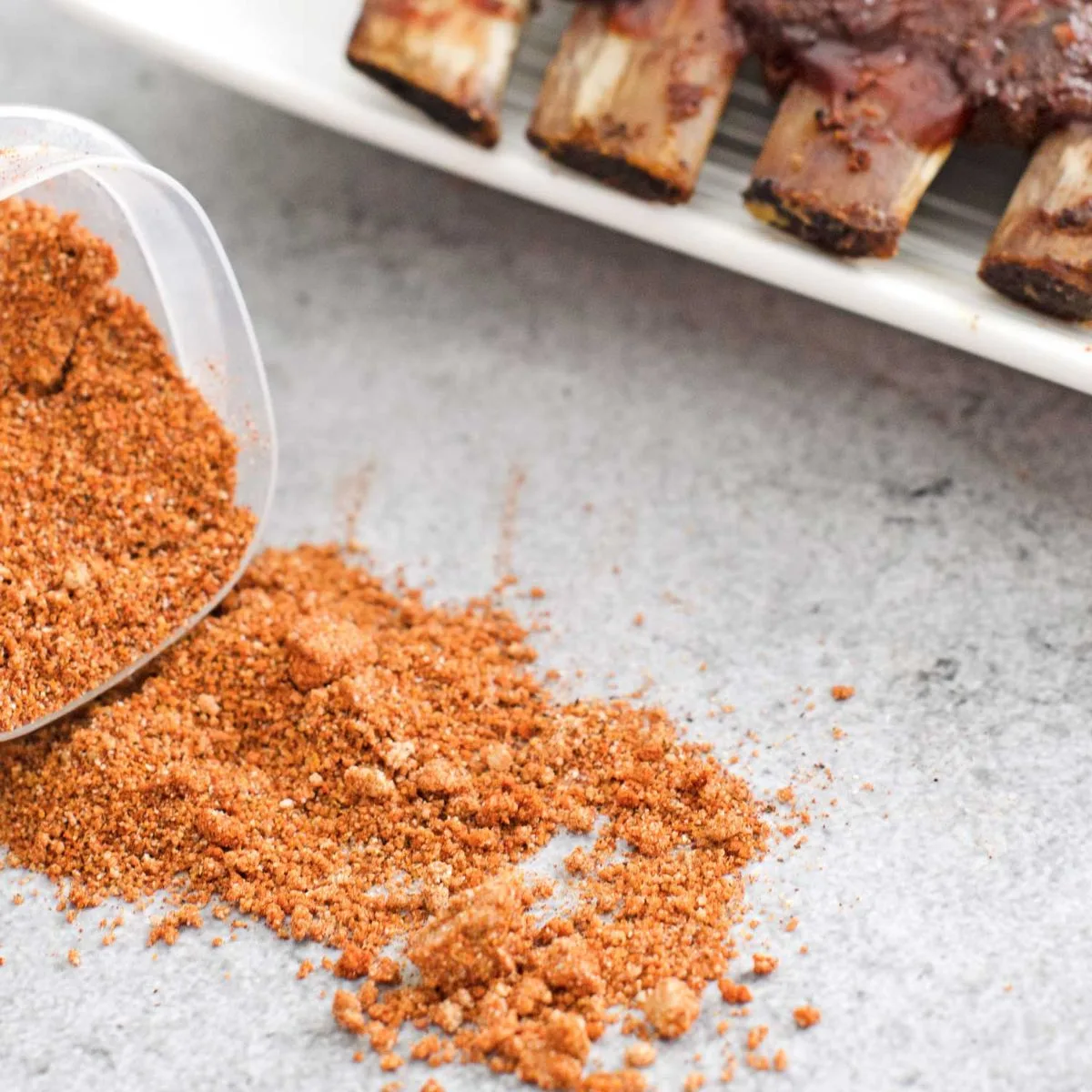 While I have a huge sweet tooth, one of my favorite things to eat is meat.
Beef is probably my favorite meat to eat, but being from the South I love pork and will choose it over chicken any day.
Cooked properly, pork is full of juicy, tender flavor.
These days pork is certainly leaner than it used to be so it can definitely stand up to some bold seasoning.
Insert what I think is the best dry rub recipe for pork here.
I put this together when I was trying to figure out the best way to cook ribs in the oven, which is something I'll share another day.
Either way, this pork dry rub is something I now use not only on ribs, but also pork butt (like this super easy slow cooker pulled pork if I already have some made), chops, and even chicken and beef.
Jump to:
Ingredients
As far as flavor, this pork rub is really balanced.
It's not too sweet but it's also not really spicy in that you need to have some milk on standby kind of way.
It's a little sweet, it's a little savory, and a seasoning I now always have in my pantry.
See the recipe card below for quantities.
Instructions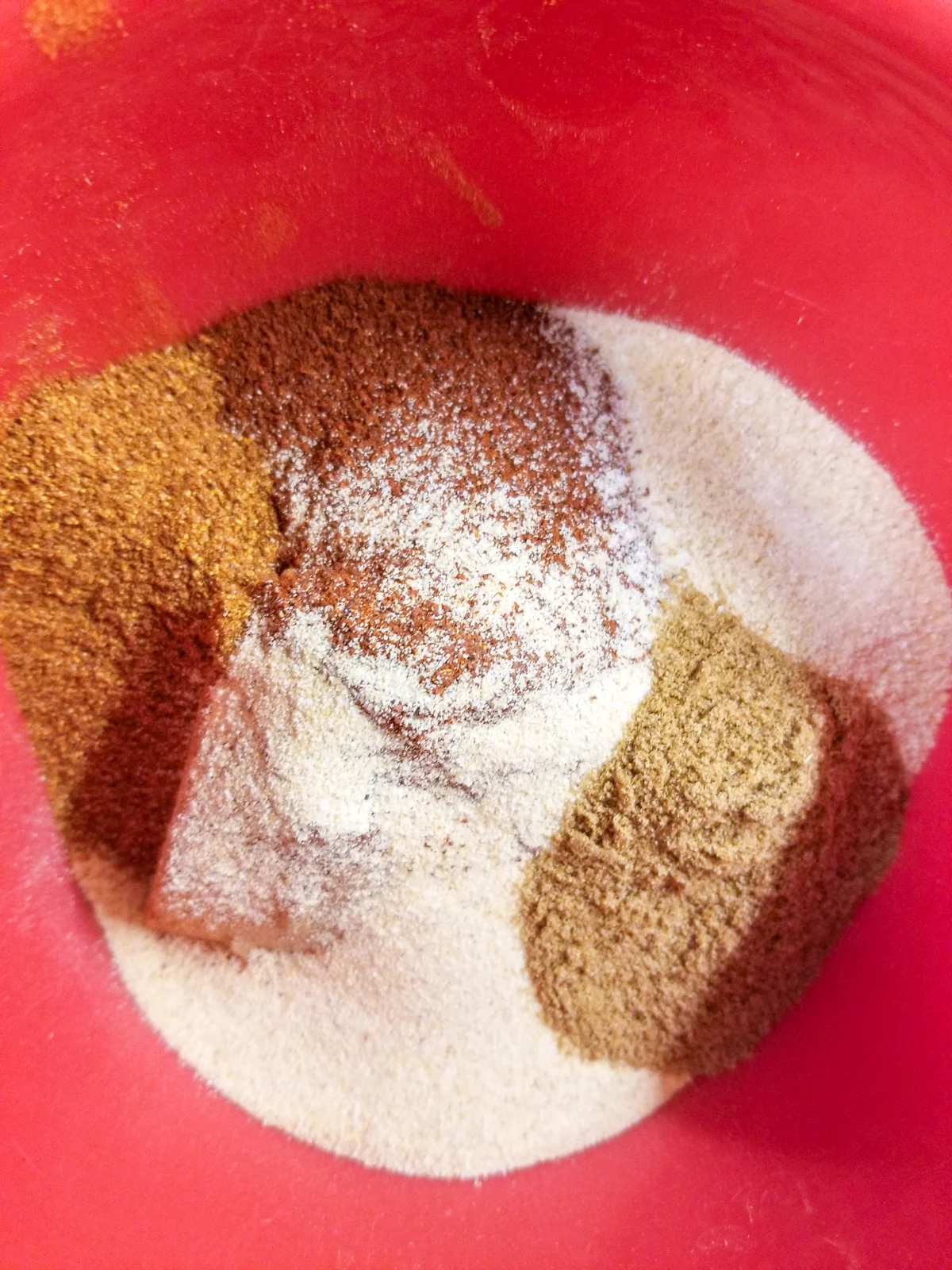 Place all of the rub ingredients into a small mixing bowl.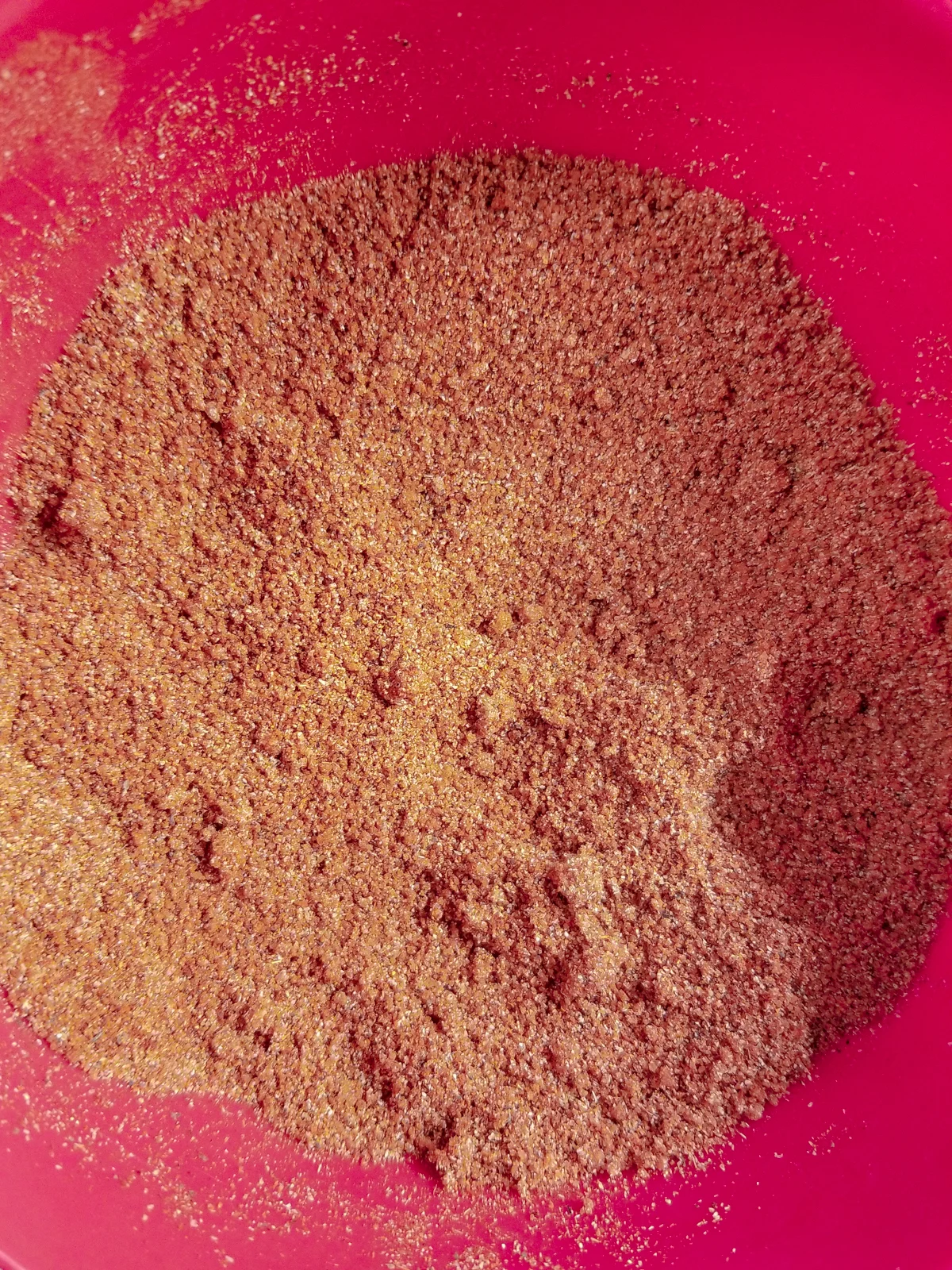 Thoroughly mix them together, taking care to not have large lumps.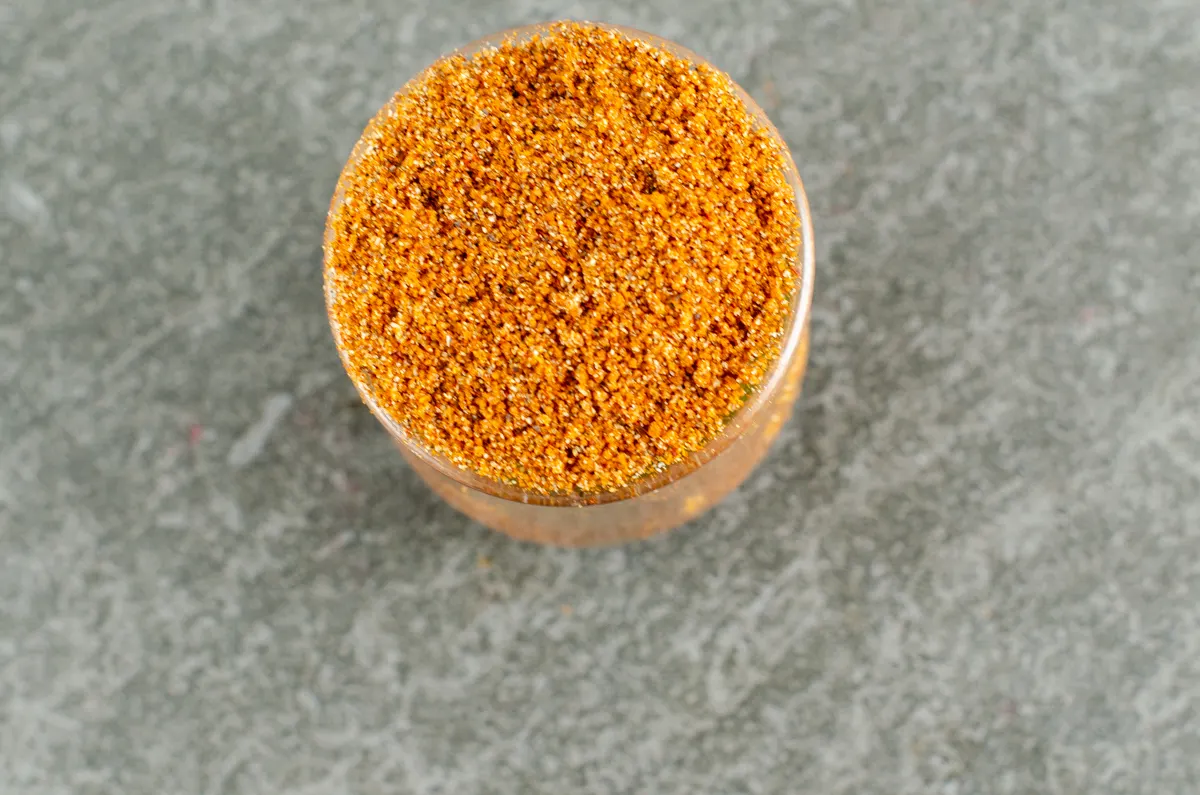 Place in a covered container until ready to use.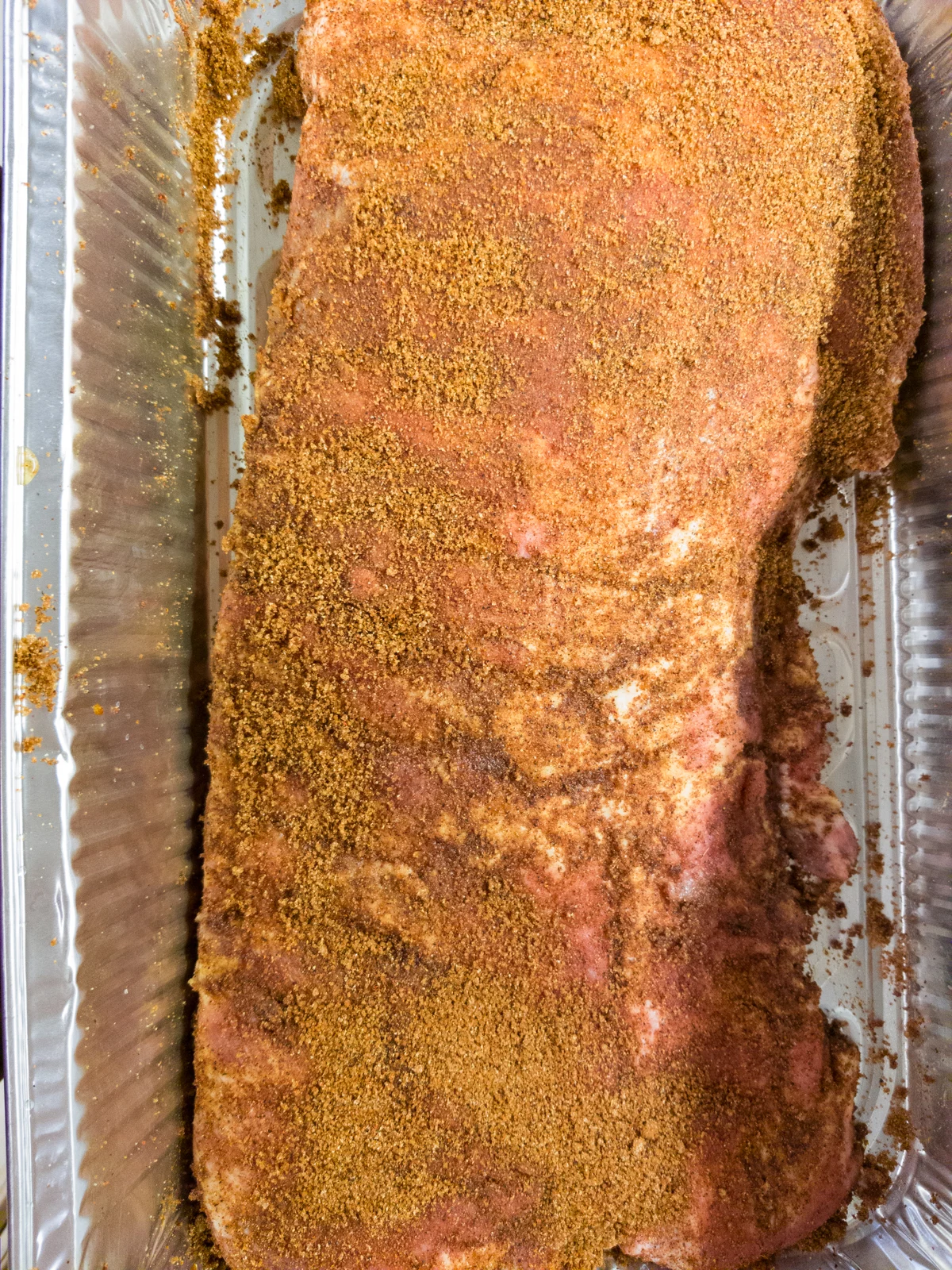 Or immediately use on ribs, roasts, etc.
Hint: This pork rub can last for up to about 6 months in an air-tight container, depending on how old your spices already are.
I like these air-tight containers because they are both air-tight but can also be used for liquids and have a wide mouth for easy scooping.
If you want to make multiple quantities of this rub recipe to have on hand and want a more traditional container, these spice jars feature flip-top lids with a spooning or sprinkle side.
Reasons To Use A Dry Rub
You may be wondering why you can't just use your favorite BBQ sauce.
I do use BBQ sauce as a finisher most of the time with this rub, but here's why I start with a rub.
First, it's something you can make ahead and have ready to go for future use.
Also, in my experience, if you're cooking a cut of meat for an extended period to get tender, the BBQ sauce can tend to burn if used from the start of the cooking time.
A rub also just seems to merry with the natural juices of the meat better to create a slight crust of spicy savory flavor you don't want to stop shoving into your mouth.
Equipment
The equipment needed is simple items you likely already have.
A small mixing bowl to mix everything together in
A whisk to mix everything together - or you can use something like a dinner fork
A scoop, dinner spoon, or just using your hands and/or mixing bowl to sprinkle on the rub
Storage
This pork rub blend can be kept at room temperature for about 6 months in an air-tight container.
Spices lose their potency and flavor over time so keep in mind how old your spices already were before storing the prepared rub.
Top Tip
My best tip for a delicious pork rub is to make sure your spices are fresh.
If you have a container of chili powder or other spices that have been opened for over a year in your pantry, it may still taste okay but it won't be at its peak flavor.
FAQ
How long should dry rub sit on pork?
Many recipes that use a dry rub include a period of time for the rub to "marinate" on the meat.
I always put the rub on ribs, cover them, and then refrigerate them overnight before cooking.
Some people find pork to get a ham-like consistency or taste if rubs are allowed to sit on the meat for more than 12 hours or so.
This may also depend on any saline mixture injected into the meat before you purchase it.
I haven't had this issue, but it's something to keep in mind if you were planning on letting the meat sit for more than several hours before cooking.
How do you get a dry rub to stick?
This dry rub should stick well to the meat without using anything extra.
Try patting it onto the meat versus rubbing it on.
If you're having issues, use some paper towels to dry off the meat and see if it sticks better.
If not, you can add a light coat of neutral oil (like avocado oil or vegetable oil) or yellow mustard to the meat and then pat the rub on.
Related
Looking for other recipes like this? Try these:
Pairing
These are my favorite side dishes to serve with ribs and roasts made with this pork rub: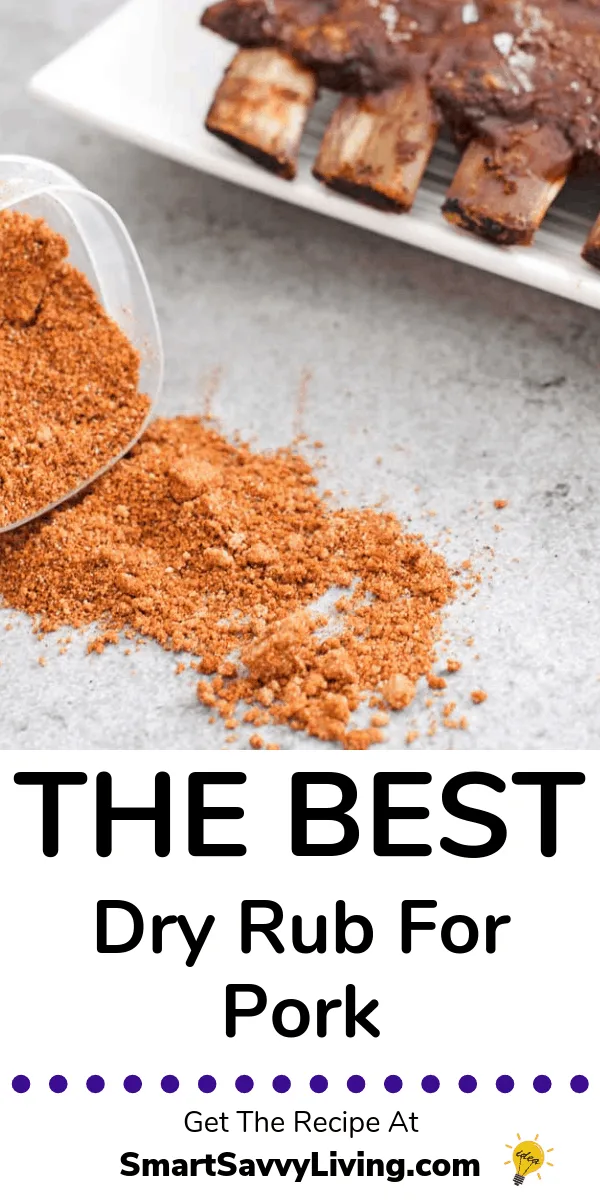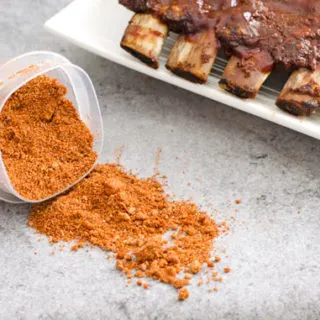 The Best Dry Rub Recipe For Pork
The best dry rub recipe for pork whether you're making ribs, chops or pulled pork.
Instructions
Whisk all ingredients together in a medium-sized bowl breaking down as many lumps as possible.
Store in an air-tight container at room temperature for up to 6 months.
Use: Sprinkle liberally over all sides of meat and pat into the meat. This recipe makes the perfect amount of rub for 2 racks of pork ribs.
Nutrition Information:
Yield:

1
Serving Size:

1 Recipe
Amount Per Serving:
Calories:

604
Food Safety
Here are some food safety tips to remember with this recipe.
If letting the rub sit on the meat before cooking, place the meat with rub back in the refrigerator until ready to cook.
Cook pork to a minimum temperature of 145 °F (63 °C)
Do not use the same utensils on cooked food, that previously touched raw meat
Wash hands and surfaces after touching raw meat
Don't leave food sitting out at room temperature for extended periods.