This is a sponsored post written by me on behalf of Fresh Step at Target. All opinions are 100% mine.
One issue almost all cat owners have to deal with is litter box odors. Read this Fresh Step Cat Litter with the power of Febreze review to see if stinky litter boxes are finally a thing of the past.
#Unsmellable #FreshStep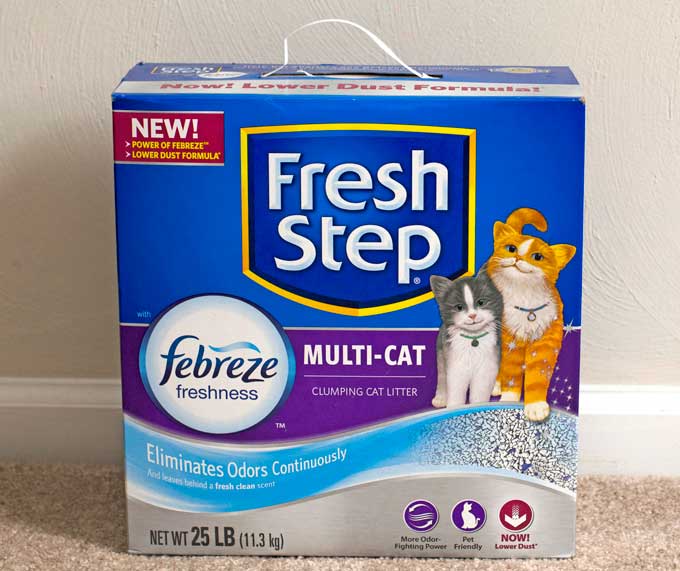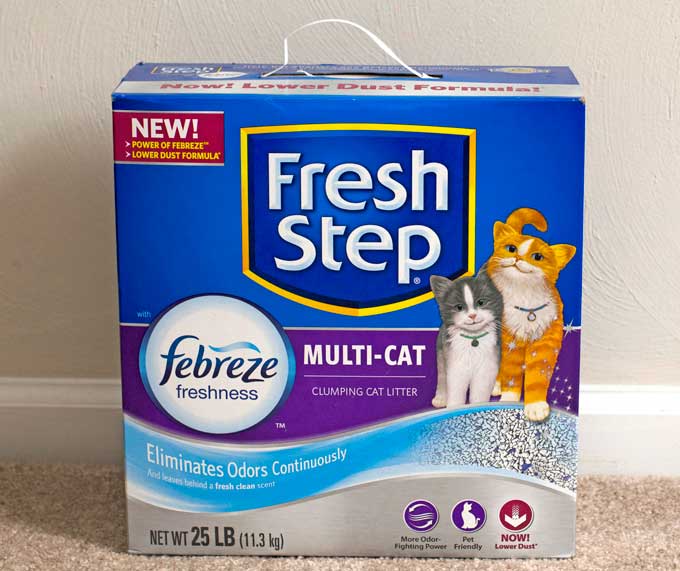 If you've been following Smart Savvy Living for a while now, you probably know we're big animal lovers and have seen me post articles and pictures of our cats. I love both cats and dogs but one thing that is nice about cats is that you don't have to take them on walks to do their business. That said, scooping litter boxes is pretty much my least favorite chore, ever, and keeping the house from smelling like a giant litter box is a constant struggle with multiple cats. As such, I'm always willing to try out new cat litters like the new Fresh Step® with the Power of Febreze™. I was especially intrigued because Febreze is already one of my favorite products to use to freshen up the house.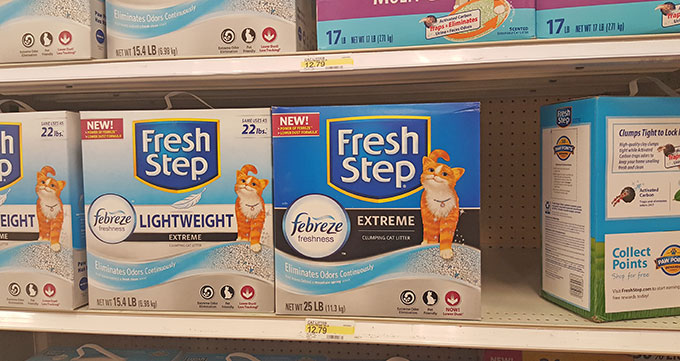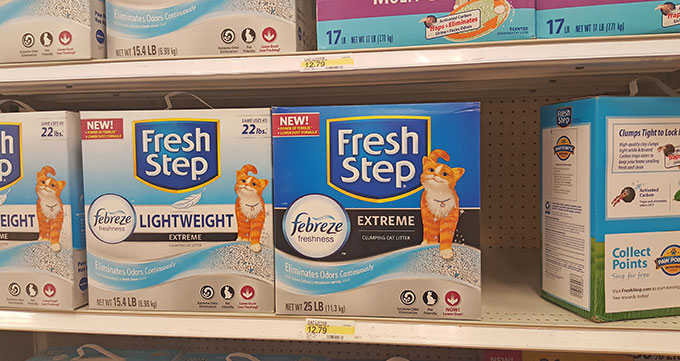 Fresh Step with Febreze Price There are several varieties of the Fresh Step with Febreze Freshness cat litter. I purchased a 25-pound box of the multi-cat variety for $12.79 at our local Target. You can save 20% with Cartwheel on the cat litter at Target from 2/28 - 3/5/16 by saving this Cartwheel Offer to your account. All you have to do is show the Cartwheel barcode via your smartphone to the cashier to be scanned when checking out.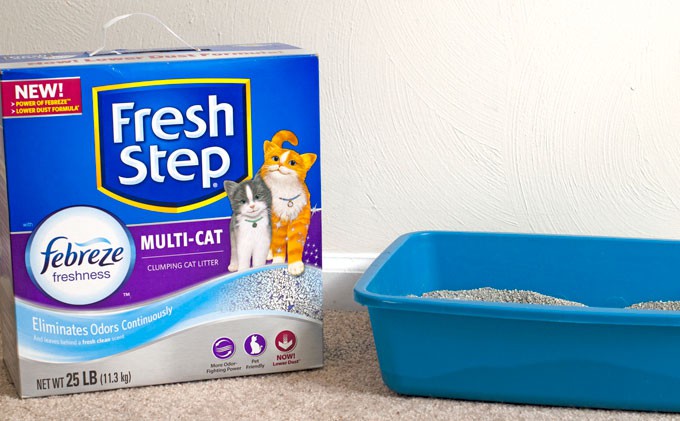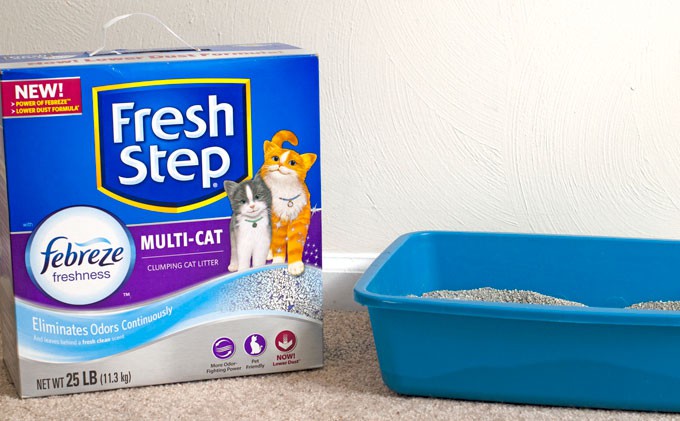 About Fresh Step® with Febreze Freshness™ Fresh Step® with Febreze Freshness™ is said to have the following benefits:
Fresh Step has partnered with Febreze to make a cat litter that doesn't just mask odors, but actually eliminates them
Offers 10-Day continuous odor control that is guaranteed (for full terms and conditions see freshstep.com/guarantee)
Has ClumpLock™ Odor Technology
Lower dust formula compared to the previous formula
Fresh Step Cat Litter With Febreze Review We've been using the cat litter for about a week now. Here's how it's been going so far. We usually use the giant litter pans, but I put some in a smaller litter box to see how the cats reacted to it before mixing it in with their current cat litter to transition.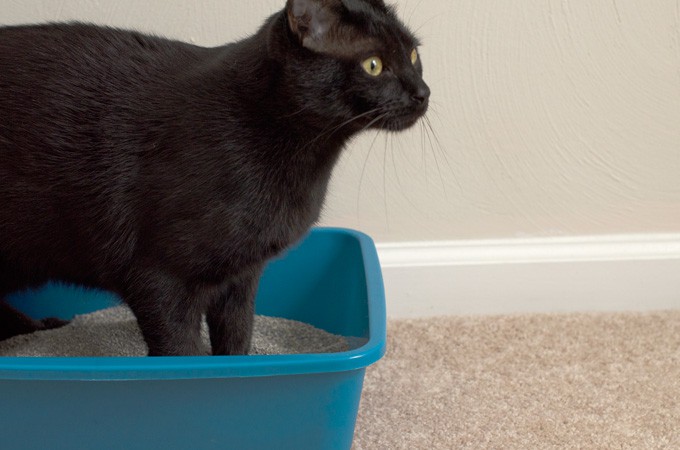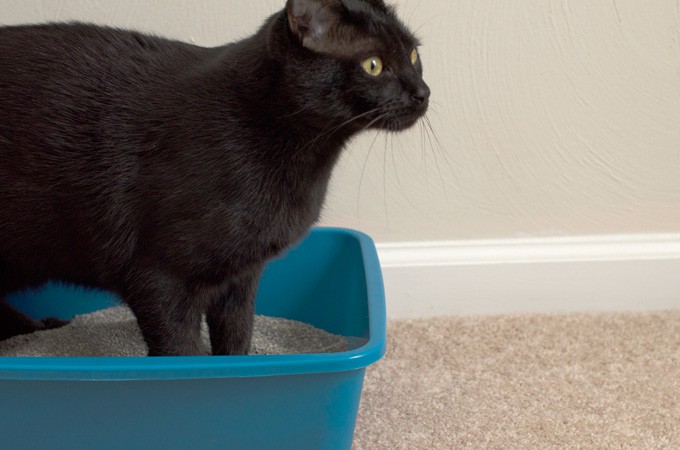 The Good
Comes in smaller boxes and has a handle making it easier to haul around
Also comes in several varieties to fit your cat litter needs
Has a fresh, clean scent that isn't too strong
Truly does seem to be less dusty. I didn't see any clouds of dust when the cats kicked the litter around nor did I have a coughing fit as I sometimes do after scooping other litters
Clumps well for easy scooping
I did notice a lot less litter box odor when walking by or into the room this litter box was located
The Bad
So far I haven't really found any negatives. I do suggest using a high-sided litter box because, as with most cat litters, this one does fly around a lot when the cats cover their business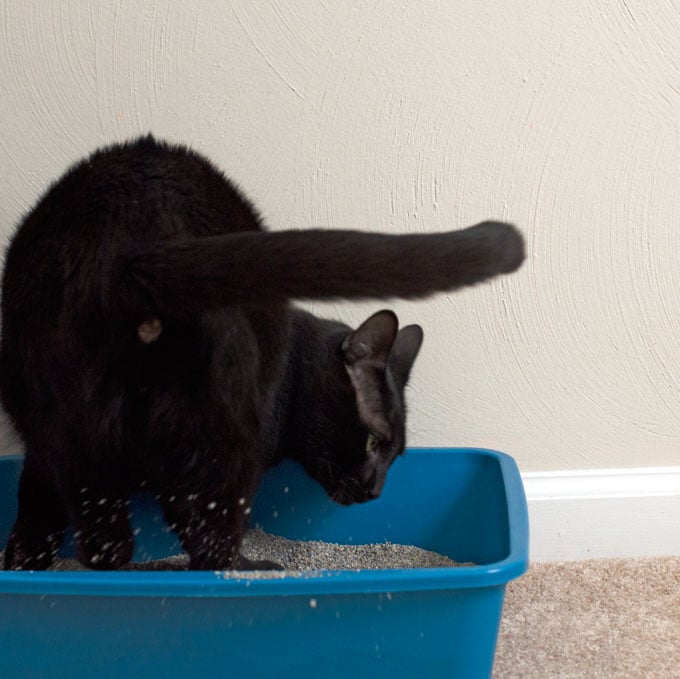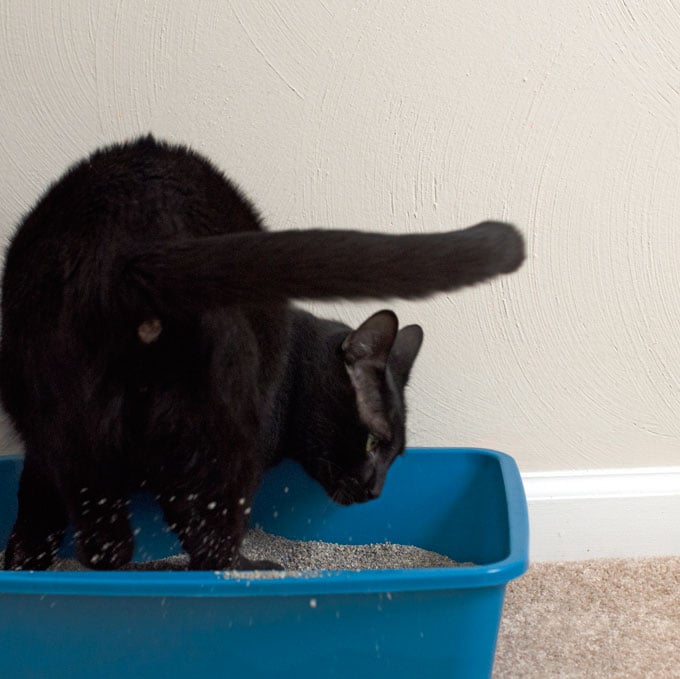 While this cat litter flies around easily like most others, I was so happy to see that it didn't create a cloud of dust when being kicked around!
As I mentioned, I put the cat litter in a smaller box in our cat room that also has another larger litter box. The cats immediately came to investigate the new cat litter and seemed to like it. As you can see from the pictures, one even liked it so much that he immediately got into the box and channeled a past life where he was apparently a chinchilla and started rolling around in the cat litter several times all happy like. Thankfully the cat litter was still clean at that point! Soon after another cat came into the room and went right over to the new box and used it. He tends to have more "potent" bathroom habits and I didn't smell any odor once he covered it up. That's a huge win in my book as we sometimes have to leave the room right after this particular cat uses the box. No joke.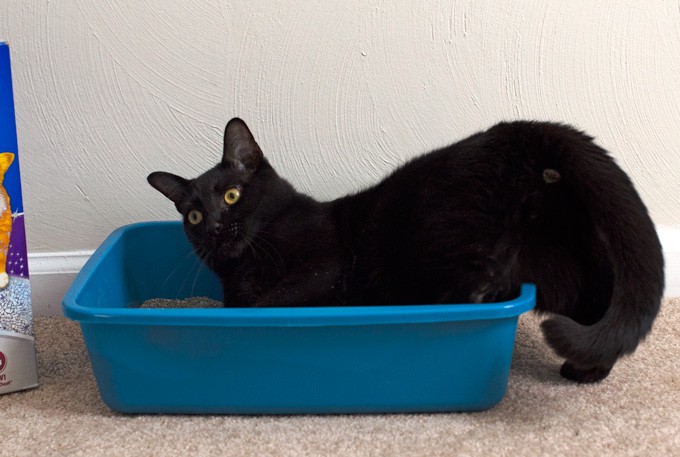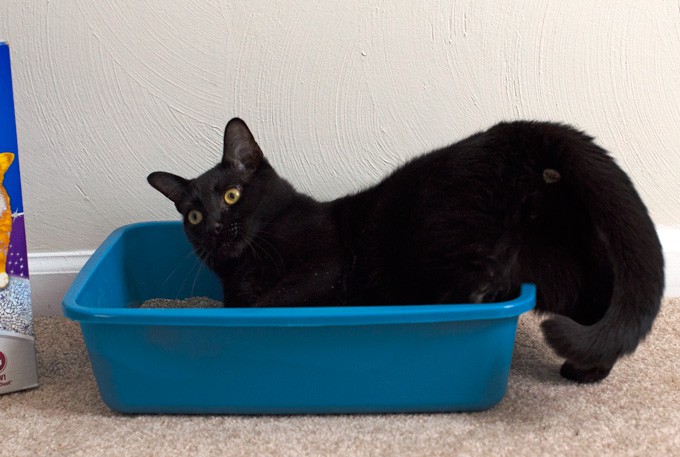 This one is a weird one, but I love him dearly. :)
Would I Buy It Again? I haven't been using Fresh Step with Febreze Freshness long enough to feel comfortable saying it's the perfect cat litter and I'll never use another brand again. But, so far I have been pretty impressed and will continue trying it out. Our cats seem to like it a lot and some of them are definitely choosing it over the other cat litter we've been using. As such, I currently rate Fresh Step with Febreze Freshness cat litter a 5/5. If you want to try out this cat litter yourself it's a great time to do so as you can save 20% with Cartwheel at Target this week (2/28 - 3/5/16)!