I don't know about you all, but I can't help but to gush about summer time. Now, living in the south, summer honestly isn't one of my favorite seasons due to all the super hot humid heat. But, I love all the fresh summer produce and foods so I make an exception for the weather when it comes to picnics and cook outs. Did you know that it's even Picnic Month?
This post with 25 of my favorite summer picnic and cook out recipes is a sponsored post written by me on behalf of Foodie.com.
Even though it may be hotter than hades outside, all the fresh summer food at picnics and cook outs are just way too good to pass up. BBQ chicken, burgers, grilled squash, potato salad, banana pudding, ice cream, grilled chicken sandwiches and even chilled avocado and corn soup with bacon...you name the time and place and I'll be there for my favorite summer eats. Just today, I got done making some creamy cucumber salad for Mr. Savvy and some buttermilk coleslaw, which is one of my favorite toppings for both hot dogs and burgers since I grew up in the Carolinas.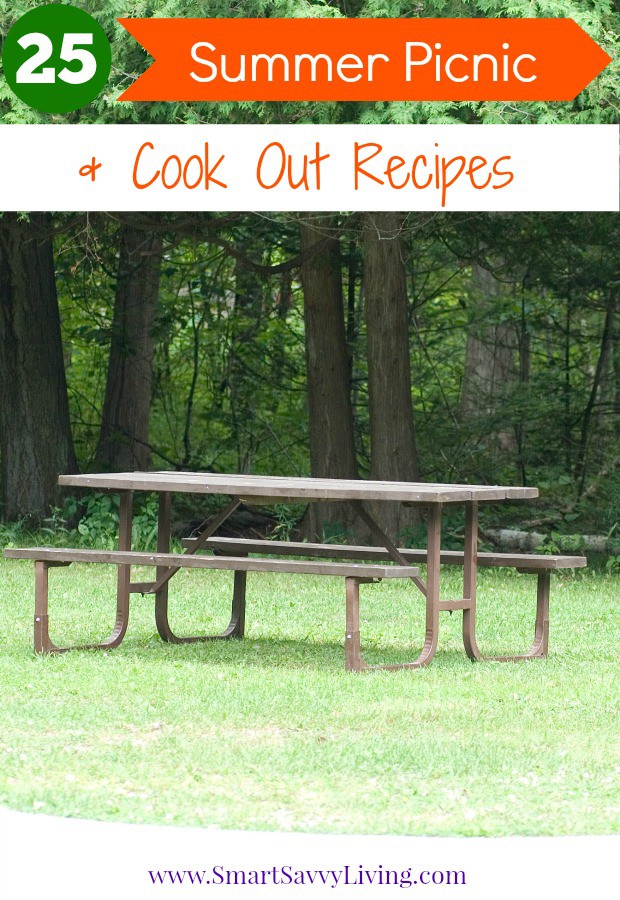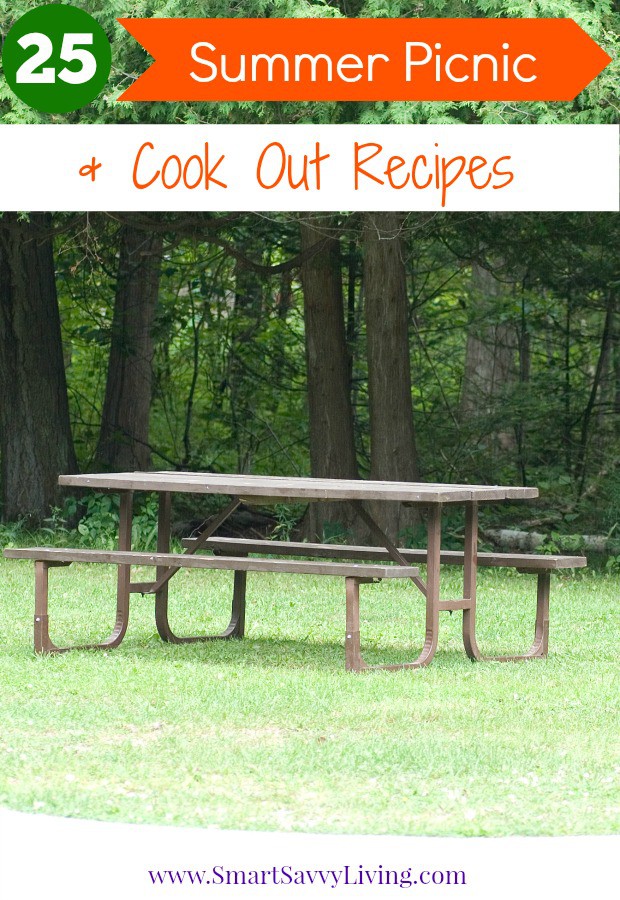 What are some of your favorite summer picnic and cookout recipes? In this post, I've put together 25 of my favorite summer picnic and cook out recipes that I've shared over the years. To see them, just scroll through the Foodie widget at the top and if you'd like to check out the recipe, just click on the image. It's as easy as that! We finally got a grill this year after wanting one for several years, so I can't wait to share some of my favorite grilling recipes later in the season. I'm also looking forward to trying some fruit salads and more ice cream recipes, of course.