Happy Holidays! I know I've been a broken record lately, but I absolutely love this time of year, especially for spending time with friends and family.
Growing up, we hosted and went to a lot of potluck parties, especially around the holidays. I always loved being able to try a variety of foods, even as a child, so it has stuck with me to continue the tradition.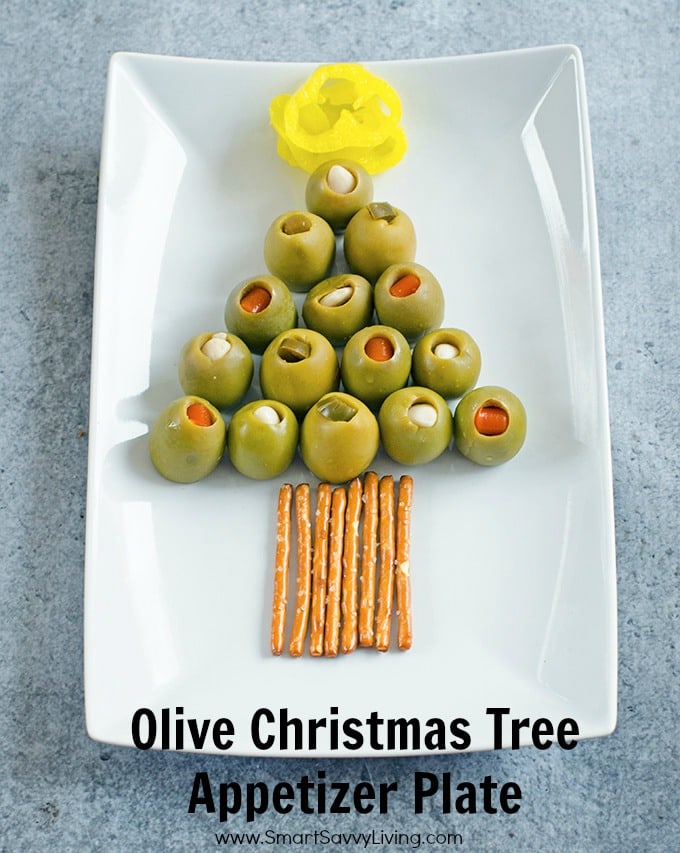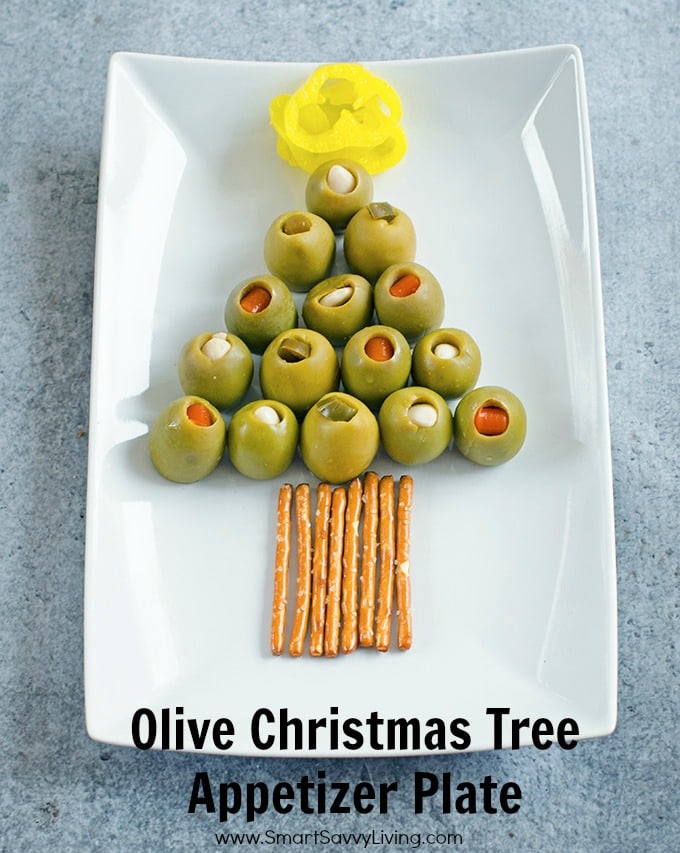 As you've probably already read, I especially love having holiday appetizer and drink parties, so I've been on a bit of a holiday appetizer recipes kick lately. For me, I like having a mix of sweet and savory one-bite treats.
It's also important to have a few super festive, but insanely easy appetizers so I can actually spend time with our guests. Insert this Olive Christmas Tree Appetizer Plate.
Related: 10+ Tips For Stress-Free Holiday Entertaining
Olives have become one of my favorite healthier snacks, so I always have at least one olive appetizer plate when I entertain. I first tried Mezzetta products a few years ago and I thought they were so good and high-quality that I always have a jar of olives, banana peppers, and sun-dried tomatoes open in my fridge for snacking, salads, and sandwiches.
I especially like that they have a variety of stuffed olives, like the jalapeno, garlic, and pimento-stuffed olives I used in this olive plate. They're such a perfect fit with their beautiful green color and the stuffings look like cute little ornaments.
The best part is that you can make your olive appetizer plate as big or as small as you want and they literally take just a few minutes to put together, and, no cooking! I like to have a couple smaller plates made up to have around the house during our parties.
The only prep you really have to do is give the olives a quick slice so they don't roll around the plate, and I also like to dab them on a paper towel so the plate doesn't get super wet.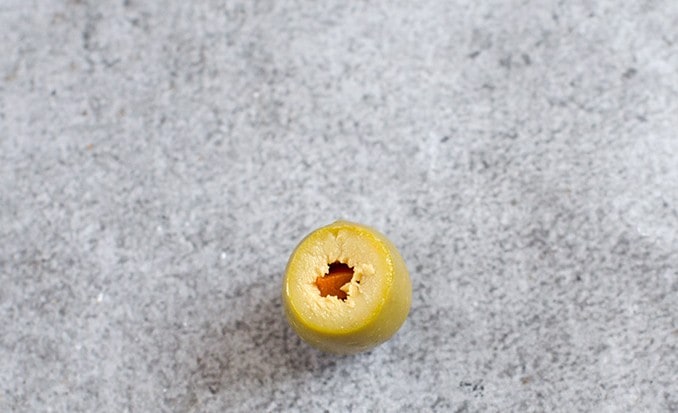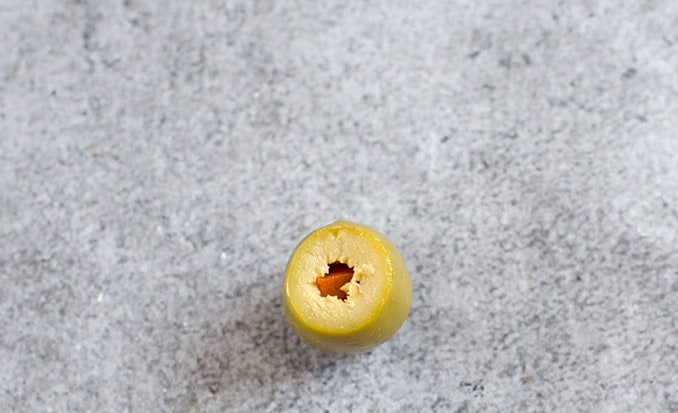 If you find your olives rolling around, just give them a thin slice on the bottom for a flat surface.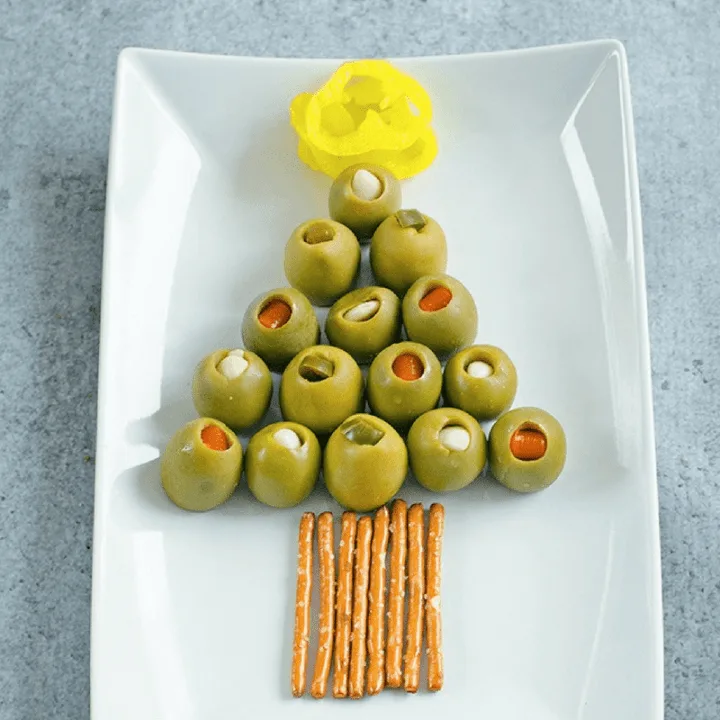 Olive Christmas Tree Appetizer Plate
This olive Christmas tree appetizer plate is super simple to make, but impressively festive!
Ingredients
Small pretzel sticks
Banana pepper slices
Variety of Mezzetta stuffed olives such as garlic, pimento and jalapeno (can also use all green if you want)
Instructions
Place an even line of pretzel sticks at the middle bottom of your plate/platter to form the trunk of the tree.
Place a few banana pepper slices at the middle top of your plate/platter on top of each other for the "star" tree topper.
Starting at the top, place one olive under the pepper star. Continue by placing 2 olives under the one, alternating which stuffed olives you use in whatever pattern you like.
Continue down the plate, adding one additional olive per row until you reach the bottom of the plate, just above the pretzels.
Serve immediately with toothpicks or a small pair of tongs on the side, or store wrapped with plastic up to a few hours in the fridge.