I participated in an Influencer Activation on behalf of Influence Central for Folgers. I received product samples to facilitate my review and a promotional item to thank me for my participation.
If you're like me, you might very much be a night owl and not have the easiest time getting up in the morning. Check out my tips for how to get out the door in 30 minutes or less and don't miss the Folgers giveaway at the end of this post! #RemixYourCoffee
There are many positive reasons for being self-employed and working from home. While I do usually work more than 8 hours a day, one thing I really like about being my own boss is that my schedule is pretty flexible and I don't always have to get up super early since my brain doesn't usually "turn on" creatively in the early morning. But, for various reasons I do have to get out the door in the early morning now and then. Whether you have to be up and out every day or just now and then, I'll think you'll find these tips for how to get out the door in 30 minutes or less helpful.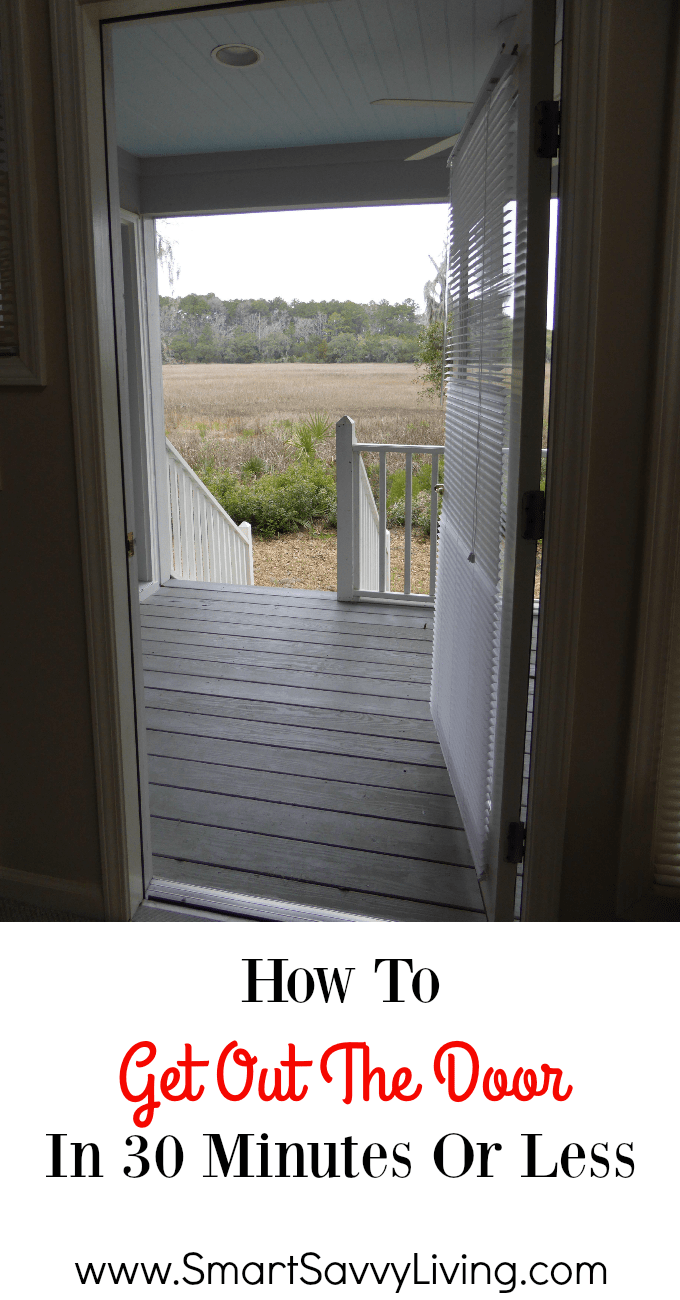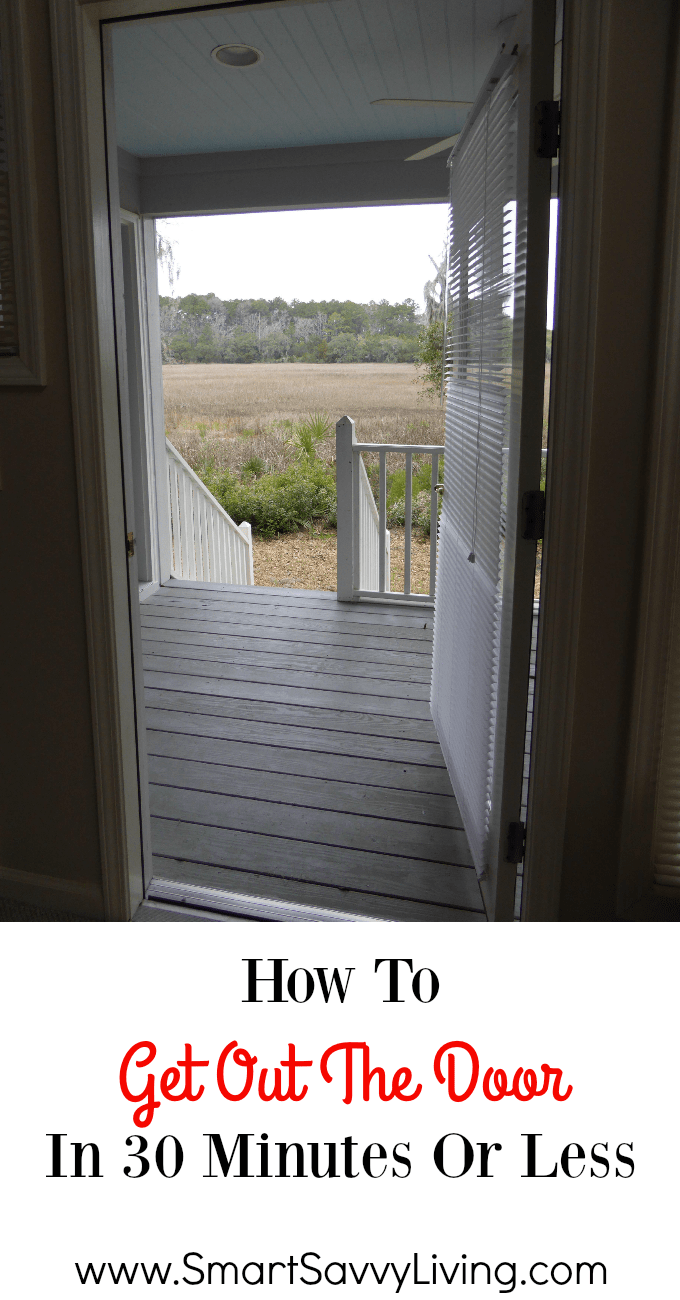 1. Have your outfit ready to go. I'll be honest, a lot of times we live out of laundry baskets. I'm pretty good about staying on top of running laundry through the washer and dryer, but I'm no so great about putting it away. This time of year we can also have a rather chilly day followed by a day that will remind you of summer, which totally throws me off my game when I'm already scrambling to find an outfit to wear for the day. So, the night before, I always take a minute to check out the next day's weather and set out an appropriate outfit, iron if needed, etc. Don't forget any jewelry and shoes, too, in case you're like me and tend to leave them all around the house when you get home.
2. Take a shower the night before. If it's a hot sticky summer night, I do usually wait to take a quick shower in the morning. But, I have long, thick hair so I definitely take the time to wash it before I go to bed. Otherwise, it can literally take me two hours to wash, condition and then dry my hair. As a night owl, I certainly don't have time for that!
3. Have everything you need to take with you together and ready to go. With all the tech available today, it's hard to be able to walk out the door with just my purse. A lot of times I'll have to walk back in the door a couple minutes later because I forgot my laptop bag or papers I needed for the day because they're still in my office. So, on those days I need to get out the door quickly, I'll also have all my bags and papers ready to go by my keys and purse so I'll be sure to see them and pick them up on the way out.
4. Put your alarm on the opposite side of the bed. As I mentioned before, I tend to be a bit of a night owl, which means I am so not a morning person. I'm perfectly content to hit the snooze button approximately 500 times if it means I won't have to open my eyes for another 5 minutes. But, that usually turns into another 5 minutes until I finally see what time it actually is and remember that I needed to be somewhere 5 minutes ago. I really hate being late, so now I use the trick of putting the alarm clock (or smartphone in my case) on the nightstand opposite my side of the bed. Since I'm short, this means I have to actually get out of bed to turn it off and when I get out of bed I (usually) can refrain from curling up under the blankets again.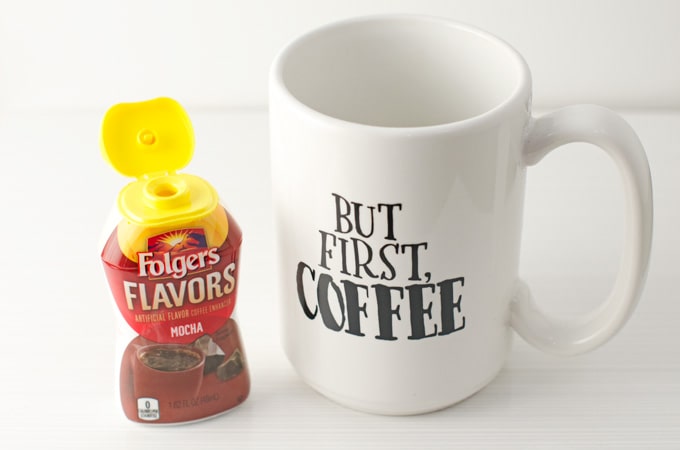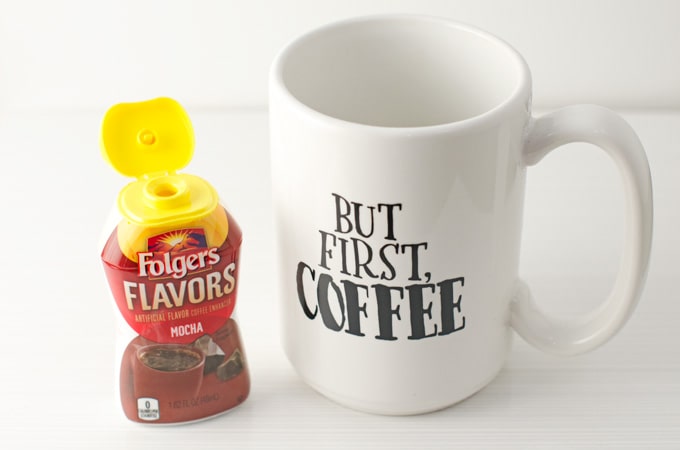 5. Don't forget the coffee. Lots and lots of coffee. Like many of you, to really get my day started I need coffee and lots of it. I love that with today's coffee makers you can usually have them turn on and even start brewing the coffee at a set time, but I'm one of those people that don't overly enjoy the taste of just coffee. Honestly, I like my coffee best when it no longer overly even tastes like coffee anymore. That's why I love having Folgers Flavors around. They come in some of my favorite flavors like Mocha and Caramel, and also Hazelnut and Vanilla. My favorite part is that Folgers Flavors don't have to be refrigerated and come in very portable squeezable containers so I can keep some on my desk, in my purse, the car, and anywhere else I normally drink coffee. They're so much cheaper than buying flavored coffee at the coffee shops, and I can add as much flavor as I want to both hot or iced coffee.
Check out YouTube sensation Mike Tompkins unique spin on the iconic Folgers jingle with his original acapella Folgers remix mash-up and keep scrolling after for your chance to win some Folgers Flavors of your own! For more information about Folgers products visit www.Folgers.com.
Folgers Flavors Giveaway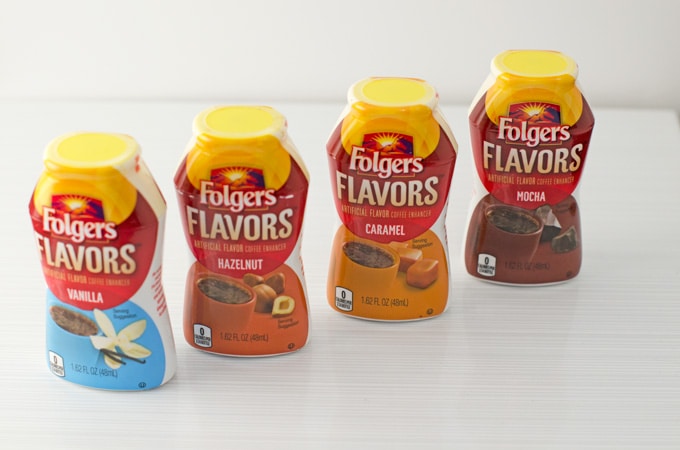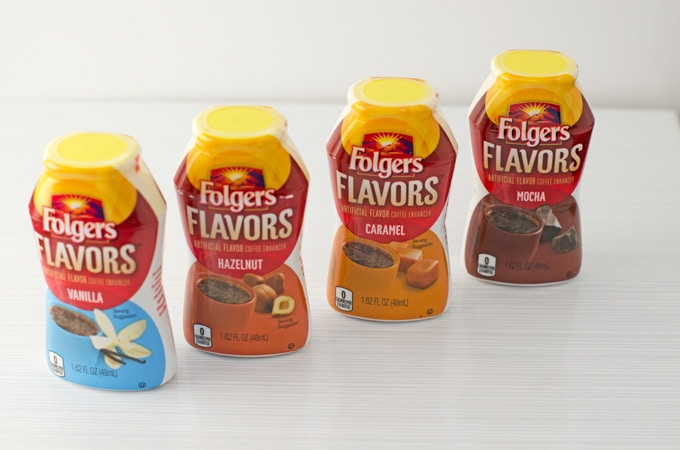 Thanks to the generosity of Folgers, one lucky Smart Savvy Living reader will win 2 random samples of Folgers Flavors to try. Giveaway is open to residents of the 50 United States + DC that are the age of majority of their state. Prizes cannot be mailed to PO Boxes. Giveaway runs through 11/10/15 11:59 PM ET. The winner will be emailed and must confirm their win to receive the prize. Giveaway sponsor is completely responsible for all prizes and shipments, not Smart Savvy Living. All entries must be completed on the Rafflecopter widget below; please allow a minute for it to load. Contest entrants are only eligible to win once per sweepstake, per household as part of a campaign sponsored by Influence Central. Please see widget below for complete details and rules.
Good luck!
a Rafflecopter giveaway
Do you regularly use any of these tips for how to get out the door in 30 minutes or less?