Mr. Savvy loves this Browned Butter Chocolate Chip Cookies Recipe so much, I rarely get to make any other cookie recipe unless I want to hear a ton of whining.
One of my favorite desserts is hands down (or up holding one as the case may be), cookies. There's such a variety of ways you can make them, different flavors you can add, not to mention they are the perfect compliment to things like ice cream, jams and fillings.
However, being the chocolate lover that I am, chocolate chip cookies are one of my favorites. I grew up having the homemade Nestle's chocolate chip cookies.
While they are fantastic cookies themselves, once I got older and discovered my own love of baking, I craved chocolate chip cookies with a bit more pronounced flavor – a chocolate chip cookie for adults, if you will.
Several years ago, probably close to 5 by now, I scoured the internet looking for recipe ideas when I saw many praises for one of my favorite Food Network personalities, Alton Brown, The Chewy recipe.
It sounded delicious to me, so I gave it a try and it was delicious – just what I was looking for. In fact, I think making those cookies were probably a major reason I was able to cast Mr. Savvy in, hook, line and sinker.
Fast forward to about 1-2 years ago, when I was looking at some recipes through one of my favorite cooking magazines, Cook's Illustrated, and found their recipe for chocolate chip cookies. They were so bold as to call them Perfect Chocolate Chip Cookies, in fact.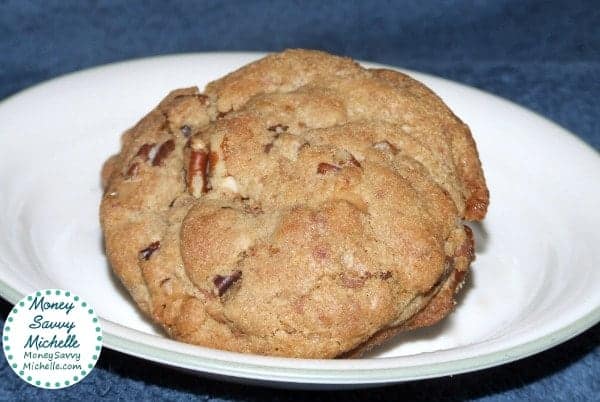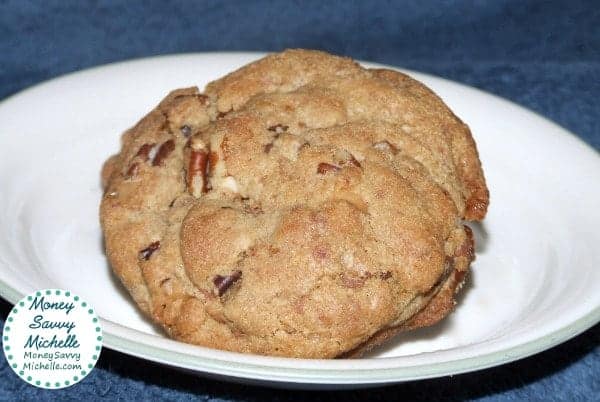 I loved that this particular recipe browned the butter with a couple other methods to really bring out the caramel and butterscotch-like flavors of the cookies, flavors that Mr. Savvy and I both love.
I was intrigued to try the recipe but some of the ingredients were different than Alton Brown's, which I really did not want to stray from. So, I decided to make the best of cookies and use a method similar to Cook's Illustrated Perfect Chocolate Chip Cookies, while using ingredients similar to Alton Brown's The Chewy.
Let's just say that the resulting chocolate chip cookies were simply amazing. Unfortunately, I now also never get to make any other types of cookies because Mr. Savvy always, and I mean always, wants these cookies when I ask what I should make.
Anyone else that has ever tried them has said they are one of the best, if not the best, chocolate chip cookies they've ever had. Also, I recently got a food scale from EatSmart, and decided to try Alton's measurement method that he always touts and I have to say the cookies came out even better.
I was surprised at just how much some of my measurements differ from the weights suggested, which you can read about in my upcoming EatSmart Food Scale review.
Related: Crispy Ginger Molasses Cookies Recipe
Browned Butter Chocolate Chip Cookies Recipe
Note that this recipe does take a while to make and the steps may seem strange but it is totally worth it. Plus, this chocolate chip cookie recipe is made without a mixer.
You can also brown the butter in a skillet and then transfer to another bowl, but I use a dutch oven so that I don't have to have more dishes to clean. This recipe also makes large cookies, but you are welcome to make them smaller – just reduce the baking time.
These are great without nuts, which I generally don't include as Mr. Savvy is allergic, but today these were made for a friend that loves them with pecans.