This beer-braised corned beef recipe is full of flavor and can easily be turned into a one-pot meal.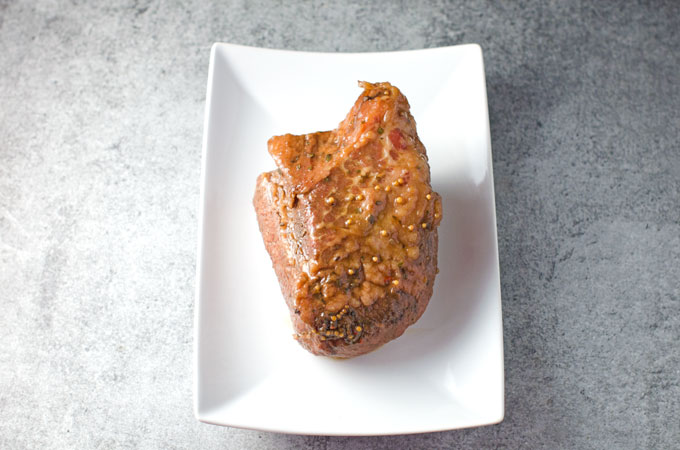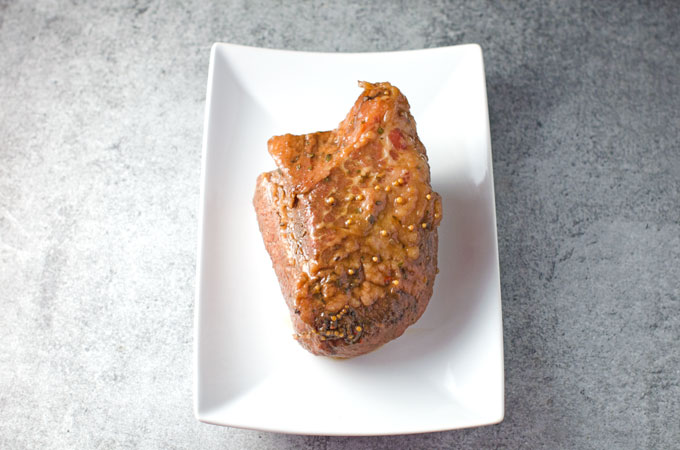 I honestly love having corned beef dinners all throughout the year, but once Valentine's Day is over I start really craving corned beef since St. Patrick's Day is just around the corner. While the traditional boiled corned beef dinner is great, I also really like making this beer-braised corned beef recipe. It has a bit deeper flavor that you can turn into more of a meat with sauce and is just a nice change from the same old same old.
I really like that it's pretty much a set and forget type of meal while the corned beef cooks for several hours, which results in a very tender meat and delicious broth that you can turn into a sauce to pour over the meat and some colcannon (Irish-style mashed potatoes). Sometimes I'll also boil my favorite veggies to have with corned beef in the resulting broth so they are extra flavorful. Serve with some rye or Irish soda bread and you have a complete hearty meal that will taste like you have been slaving over the stove all day.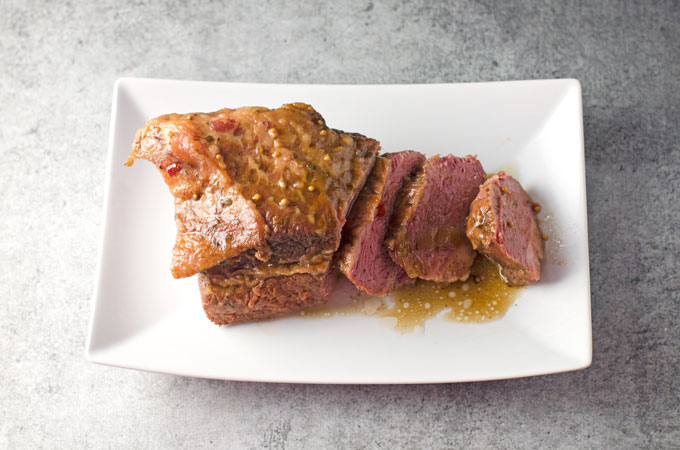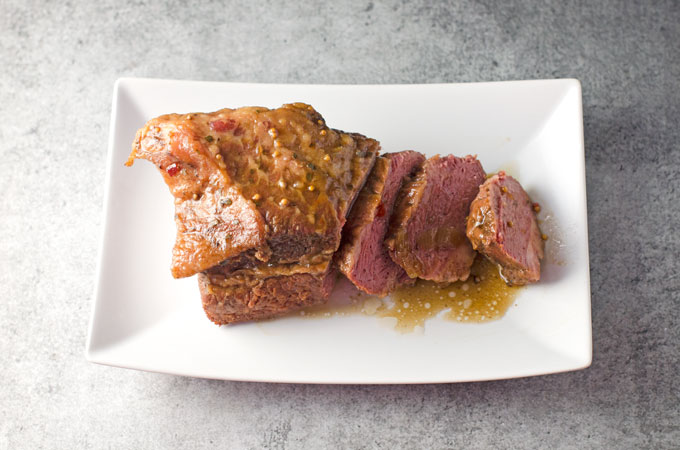 Both cuts of corned beef should be fine for this recipe. We usually get a larger corned beef at Costco, but I found some smaller cuts on sale at one of our local grocery stores to use in this corned beef recipe. I used two since they are on the smaller side, but that does mean they cook quicker than a larger cut.
Recommended Equipment
I'm often asked what products I use when cooking, so here I'm sharing some of my must-haves to make this beer-braised corned beef recipe.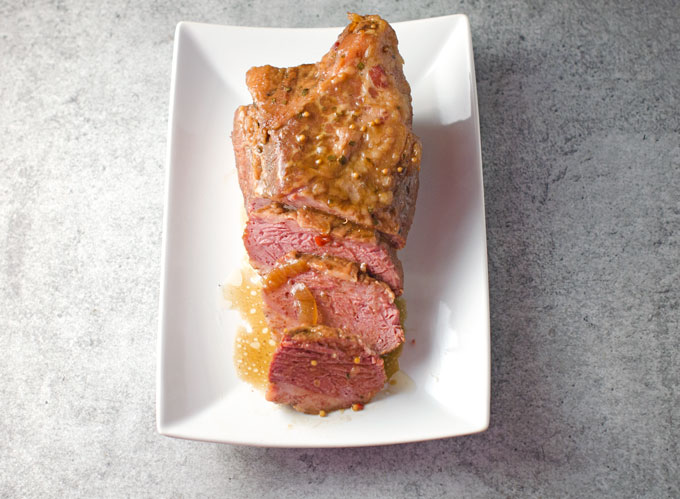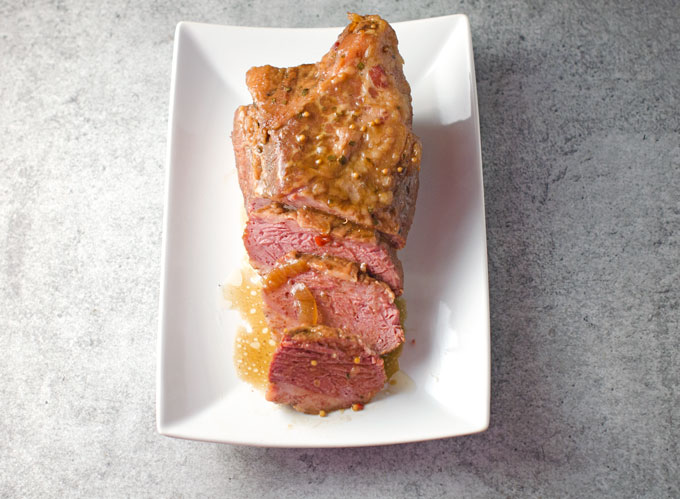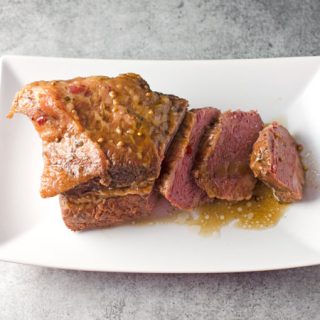 Beer-Braised Corned Beef Recipe
Yield: 8

Prep Time: 10 minutes

Cook Time: 4 hours

Total Time: 4 hours 10 minutes

This beer-braised corned beef recipe is packed full of flavor and easily turned into a one-pot meal.
Ingredients
3 - 4 pounds corned beef brisket
Brown sugar, light or dark
Corned beef seasoning packet (that's included in your corned beef packaging) or about 1 tablespoon of your desired pickling spice
1 large white or yellow onion, cut into half-moon slices
1 - 2 cloves of garlic, cut in half OR 1/4 teaspoon garlic powder (optional)
1 - 2 bottles beer, preferably Guinness; you could also use beef broth (low-sodium) or water, but the flavor won't be as strong
Salt and pepper to taste
Cornstarch if you want a thicker sauce
Vegetables, such as green cabbage, sliced carrots, cubed potatoes, corn on the cob, if desired
Instructions
Preheat the oven to 300F.
Remove the corned beef from the packaging, thoroughly rinse, and then pat dry.
Place the beef in a large dutch oven and cover with a thick layer of brown sugar, breaking down any large clumps with your fingers.
Sprinkle the seasoning packet or pickling spices, onion, and garlic over the brown sugar. I don't like to add salt and pepper until just before serving because you never know how salty the meat will already be.
Pour the beer around the corned beef until it just covers the beef, trying to not disturb the brown sugar too much. You may need more beer depending on how big your pot is, or you can use beef broth or water. It is important to make sure the beef is covered with liquid so it doesn't end up tasting bitter.
Place the lid on the dutch oven and place in the preheated oven. Cook for 3 - 6 hours until the corned beef is tender.
Once tender, remove the corned beef from the pot onto a plate and loosely cover with foil. Allow to rest for at least 10 minutes before slicing.
While the beef rests, you can reduce the broth on the stove over medium-high. If you want a thicker sauce mix 2 tablespoons of cornstarch into 1/4 cup cold water until completely mixed in. Then stir the mixture into the broth and cook until it's thickened. Check for seasoning before serving.
If you want to cook vegetables in the broth, check the broth for seasoning, clean and cut the vegetables into the desired size and cook until fork-tender, about 30 minutes.
Serve broth or sauce with sliced corned beef and veggies in soup bowls and enjoy.


Serve This Beer-Braised Corned Beef With