This blog post with 7 reasons to use a baby monitor for your pets is brought to you by VTech and The Motherhood. All opinions are my own.
A baby monitor for your pets, really? Why would you want to use audio when there are so many video camera options out there? I'll be honest, I had that reaction at first, too, when I was asked to give the concept a try. Before I said yes, though, I gave it some serious thought. And you know what? After I pondered it a bit it actually made a lot of sense. That's why I'm sharing these 7 reasons to use a baby monitor for your pets, like the VTech Safe&Sound® DM271-110 DECT 6.0 Digital Audio Baby Monitor with Open/Closed & Motion Sensors that I recently got to try out.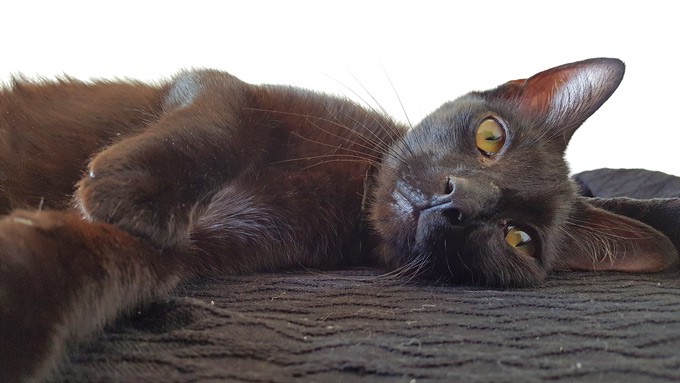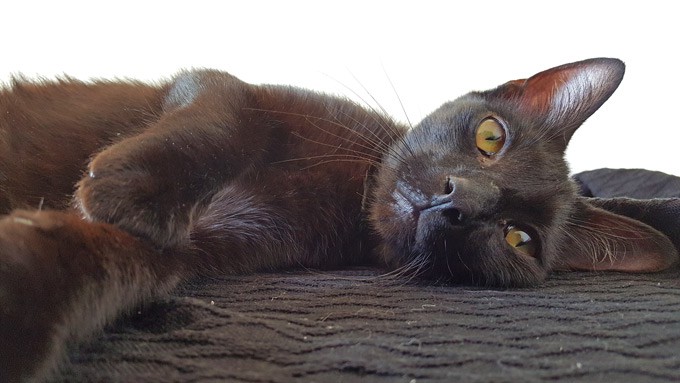 1. It tends to be a lot cheaper. While I love the video camera we have setup in one of the cat rooms because I get to record the cats playing and get glimpses into their lives we don't always see, it was expensive. Over $200 for one camera expensive. That doesn't include the $10 monthly fee to record and store clips. And the clips can only be stored for 30 days so we had to buy an extra hard drive to store them on. The VTech Digital Audio Monitor, on the other hand, only costs around $119.95 with no other monthly costs.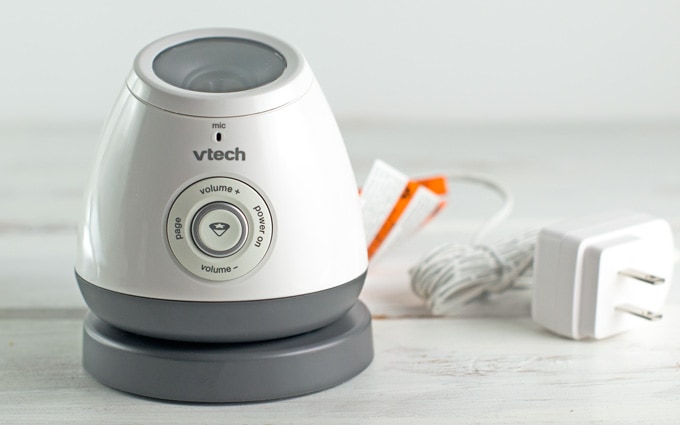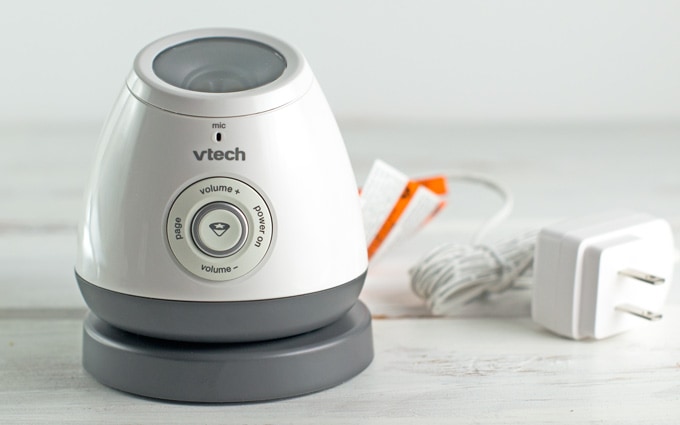 2. It's easy to install. I love that there is so very little setup with the VTech Digital Audio Monitor. Basically, you just plug it in and install the battery in the parent unit, which can be charged. Then there is a very simple setup with the date/time. With video cameras, you have to make sure you get the right angle and then have to connect them to a base unit or your router. I'm a pretty tech-savvy person and connecting the cameras usually takes a couple tries, aka it's pretty frustrating. Then, if the power or internet happens to go out, you're stuck setting them up again. Ugh.
3. You can instantly hear what's going on without using a lot of resources. With the parent unit, you can easily and instantly hear what's going on in the room the monitor is in. I like being able to hear what's going on without having to go into the room and exciting the cats when they can't come out just yet. For me, this in the #1 benefit over video. Video can be slow, and with the cameras, you usually must view it on your phone or other mobile devices. This can often take around 10 seconds to load, which is several seconds too long when it comes to those as dear to us as pets and children. You also usually can't have any other apps open while viewing the video and have to leave your phone on, unless you want to go through several more seconds of load time, which quickly drains the battery.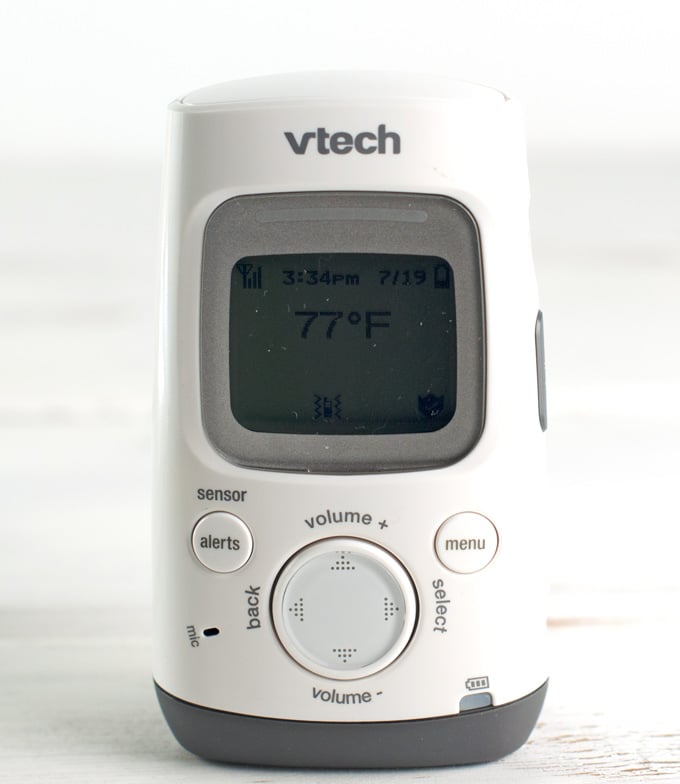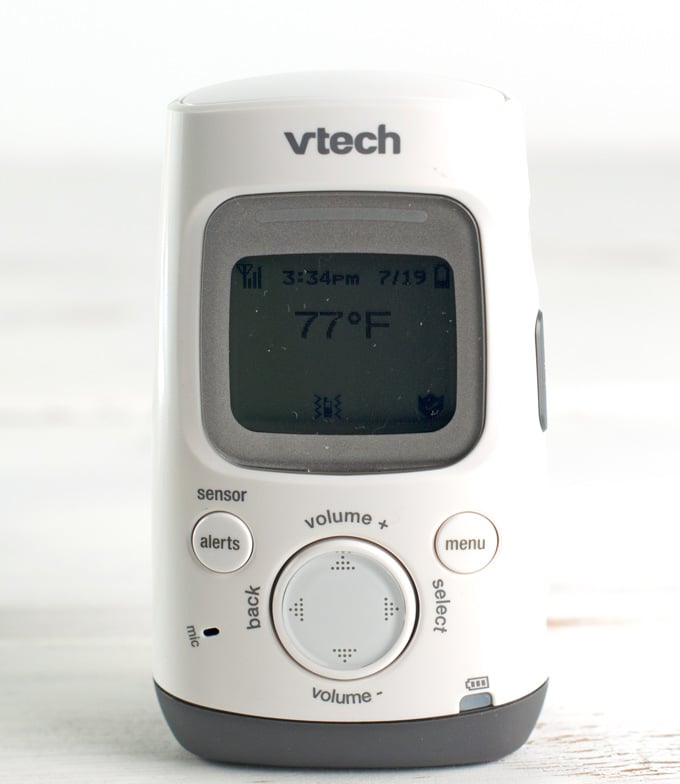 4. You can easily move it around. The VTech Digital Audio Monitor is a lot easier to move to another room than a camera. You just have to plug it back in and make sure it's still linked. Always make sure to have it in a place that is out of reach of your kids, pets, and direct sunlight, though. With cameras, you often have to play around with getting it at the right angle and also connecting them back to your network when you move them.
5. You can see the temperature of the room. Sometimes pets need to be kept in rooms with closed doors for their own safety, such as after a surgery, a night that you know there are going to be fireworks, or if you're having a cookout and people will be going in and out and you don't want your pet slipping outside. Here in the south, it can get pretty warm in a closed off room upstairs so I especially appreciate this setting on the VTech Digital Audio Monitor to make sure our cats are cool and comfy.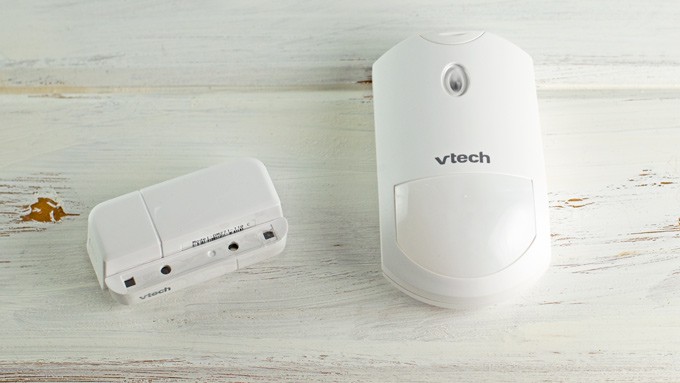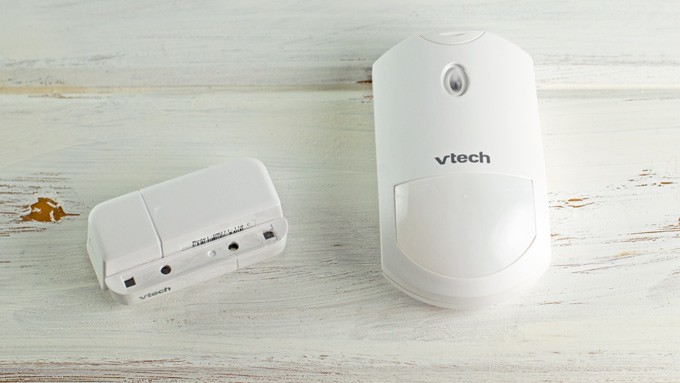 6. You can monitor if a door is opened. Cats can be quite the escape artists with their crafty little paws. As such, it's not totally uncommon for them to get into cabinets you don't want them in or even to pry open a door to escape after some practice. That's why I love that the VTech Digital Audio Monitor also comes with an easy to setup open sensor for doors that will alert the parent unit if whatever it's installed on is opened. There's also a motion sensor you can use to see if your pet is moving into a larger opened area.
7. Can soothe your pet by talking to them. Even though it's sometimes in their best interest, having our pets confined in another room or leaving them in the safety of the house while we're in the backyard can make them feel a bit anxious. That's why I also really enjoy the two-way, talk-back intercom so you can help to soothe your pet by talking to them.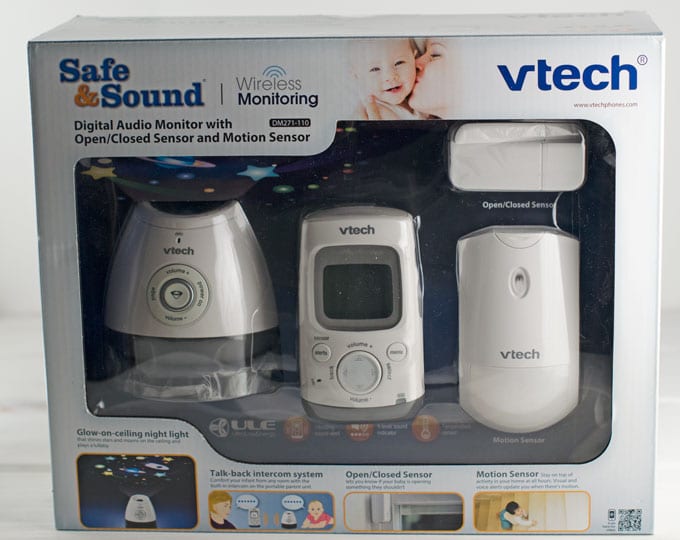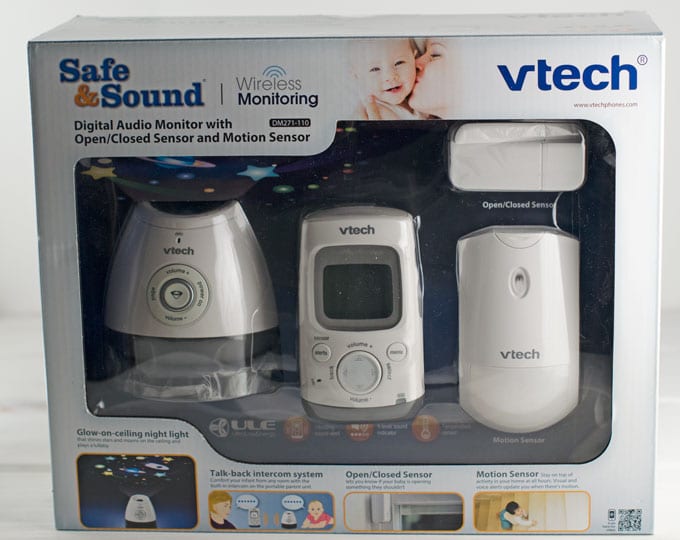 Other Benefits Of The VTech Digital Audio Monitor
Some of the other benefits you get with the VTech Digital Audio Monitor include:
Multiple benefits and products in one so you know your kids or pets are safe
Very secure connection so you know you the only sounds you, and only you, will hear are your kid's or pet's
Up to 1,000 feet of wireless range so you can hear from all over your home
The VTech Digital Audio Monitor also includes a glow-on-ceiling night light and can play a gentle lullaby
Parent unit is back-lit for easy readability
Can enable a vibrating sound-alert on the parent unit
Is considered ULE (Ultra Low Energy) technology
Rechargeable batteries on the parent unit with low-battery alert
Includes a 5-level sound indicator
Belt clip on the parent unit so you don't have to worry about carrying it around
If you'd like to try out the VTech Digital Audio Monitor for yourself it is available at vetchphones.com and also Amazon.com.