These overnight breakfast casserole recipes for a weekend or holiday breakfast or brunch when you want a special meal that just needs to be baked.
Breakfast, or even better brunch, is one of my favorite meals. However, I also love my sleep.
That's why I love overnight breakfast casseroles. You put the casserole together the night before, cover and stick in the fridge, then pop them into a preheated oven for a delicious meal to start your day.
Here are some of my favorite overnight breakfast casseroles. I especially love serving one savory and one sweet.
40+ Overnight Breakfast Casserole Recipes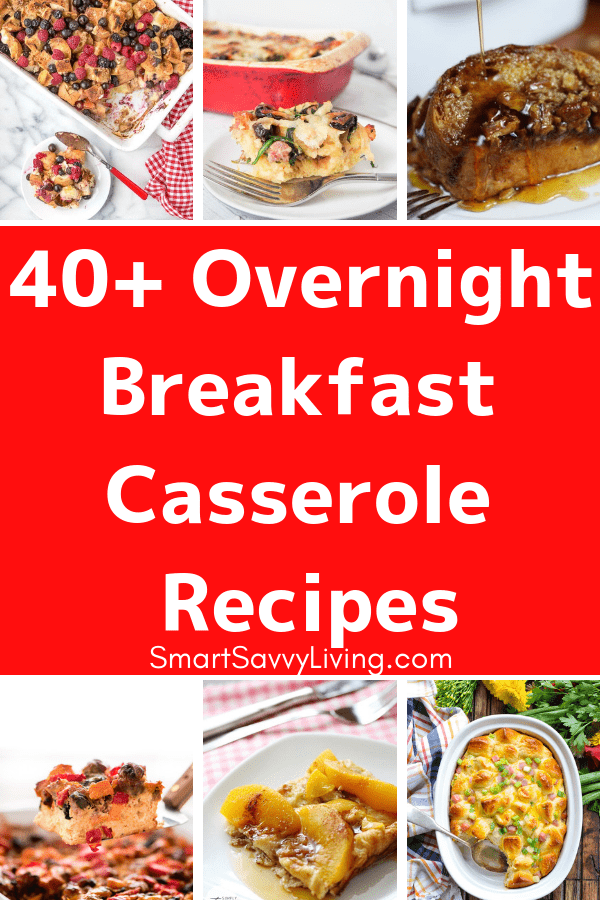 New: Ham, Cheese, and Brioche Breakfast Casserole - Full of decadent flavors with rich buttery brioche, salty ham, cheese, and seasoned eggs.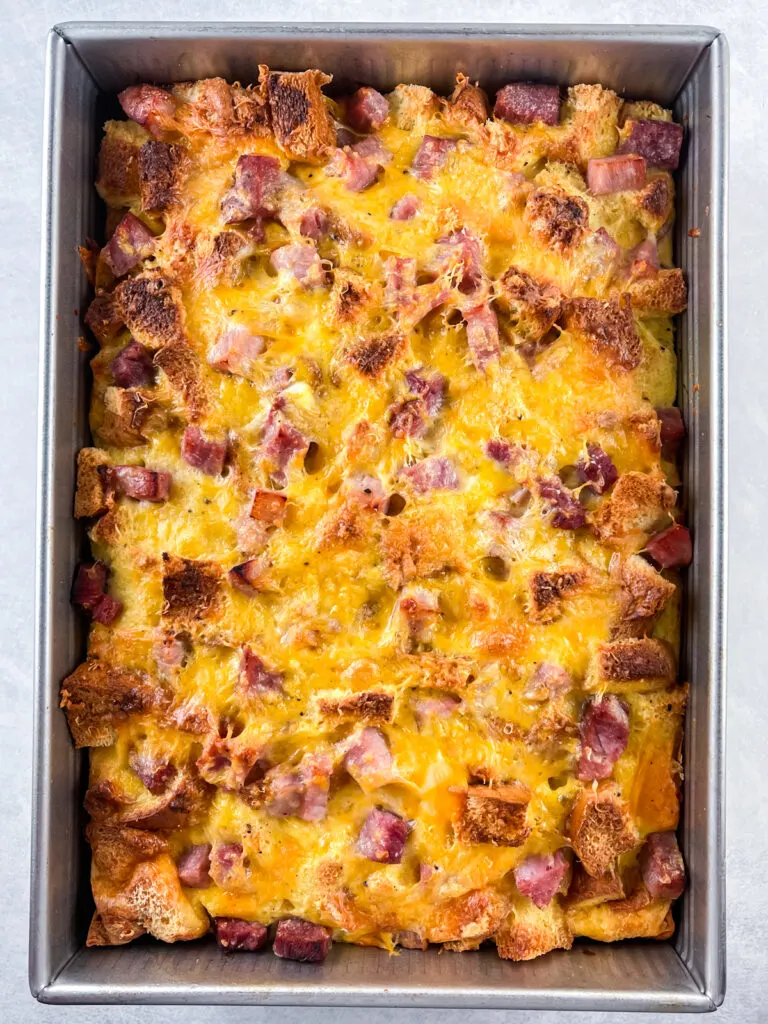 1. Apple-Pumpkin Waffle Bake - This one is full of my favorite fall flavors. Love that it's super easy with frozen waffles.
2. Overnight Apple French Toast Casserole - French toast - yum check. Add in apples? Double yum check!
3. Overnight Sweet Potato And Sausage Breakfast Casserole - I never thought of adding sweet potatoes to a breakfast casserole. This one sounds (and looks) differently delicious.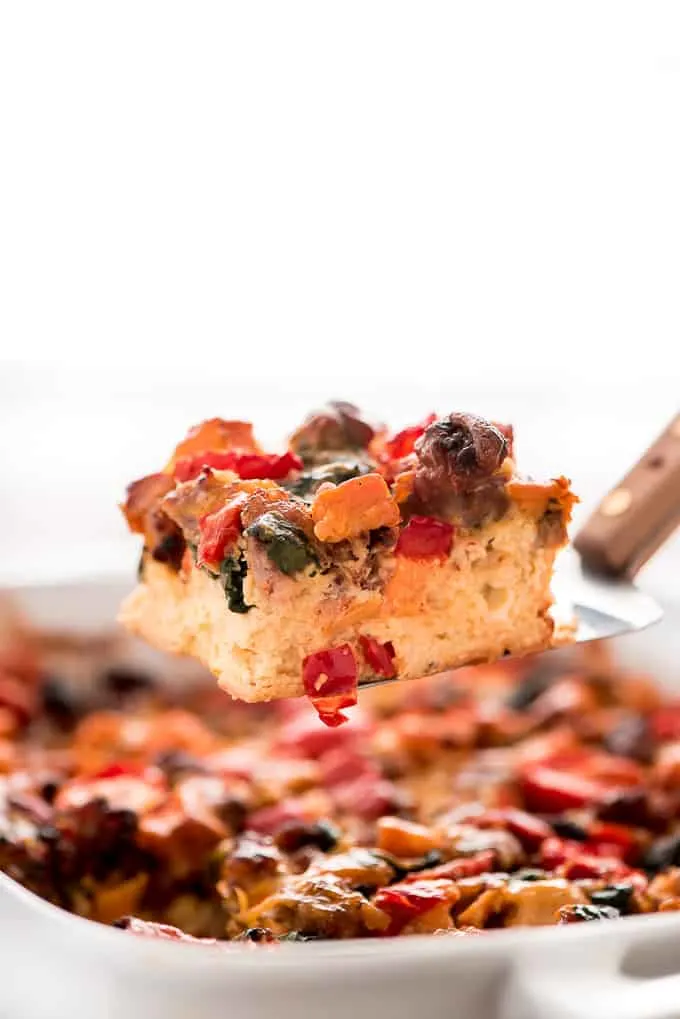 4. All In One Breakfast Casserole Recipe - Love that this one is full of protein for when you want a nice filling breakfast for a busy day.
5. Caramel Apple French Toast Bake Recipe - Sorry, the site this recipe was on seems to have deleted it for some reason!
6. Crockpot Breakfast Casserole (gluten-free, low carb, keto) - So smart to make a breakfast casserole in the slow cooker so you wake up to a hot ready to eat breakfast.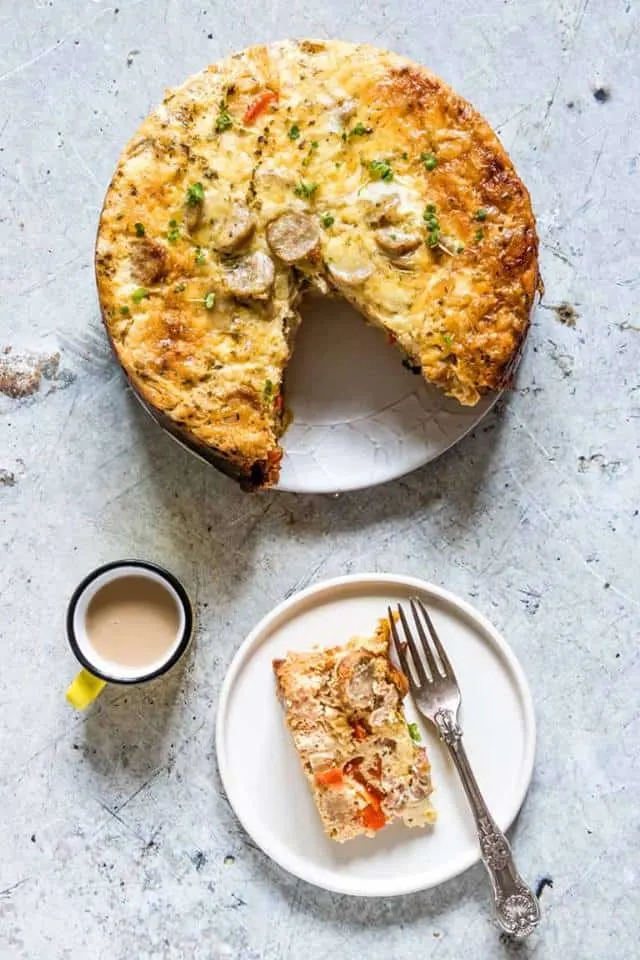 7. Overnight Holiday Breakfast Casserole (Gluten-Free) - A great option for a breakfast casserole for those that need to stay gluten-free.
8. Loaded Veggie and Cheese Overnight Egg Bake - So many breakfast casseroles are full of meat and cheese. I like that this one has lots of veggies, too!
9. Overnight Eggnog French Toast - I'm definitely saving some eggnog to give this a try.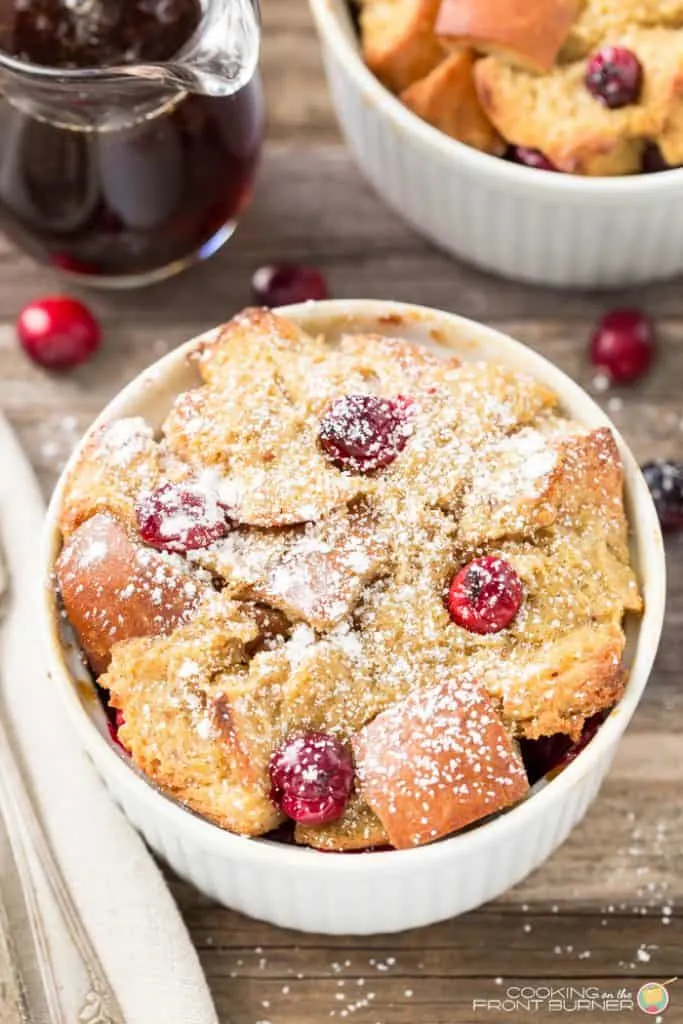 10. Cinnamon Roll Breakfast Lasagna - Oh my - my sweet tooth is telling me I need to make this sweet breakfast casserole NOW!
11. Pumpkin French Toast Casserole - This breakfast french toast casserole is perfect for all the pumpkin spice lovers.
12. Overnight Eggs Benedict Casserole Recipe - My recipe for overnight eggs benedict casserole is an easy way to make eggs benedict for a crowd. It's my favorite way to use leftover ham, too.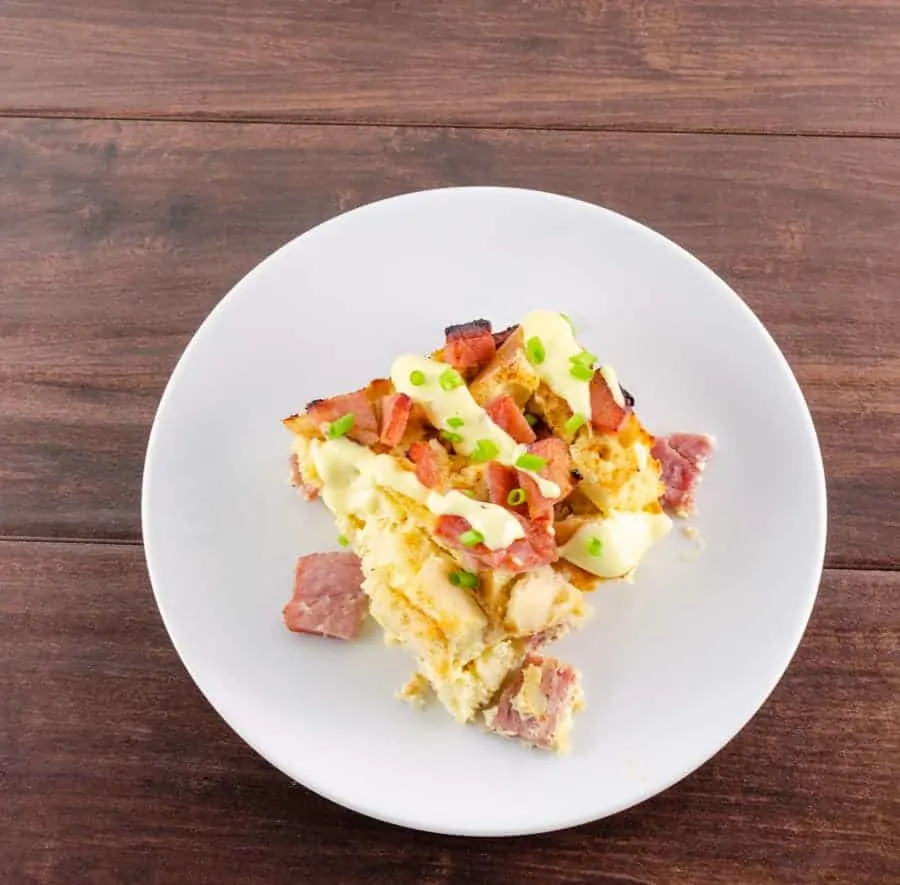 13. Overnight French Toast Casserole - This french toast casserole has a special secret ingredient to really pump up the flavor.
14. Healthy Low Carb Breakfast Casserole with Sausage and Cheese - If you're all about the meats and want gluten-free this hearty breakfast casserole is for you.
15. Overnight Breakfast Casserole Recipe - With avocado and roasted tomatoes this isn't your average breakfast casserole. It sounds so good!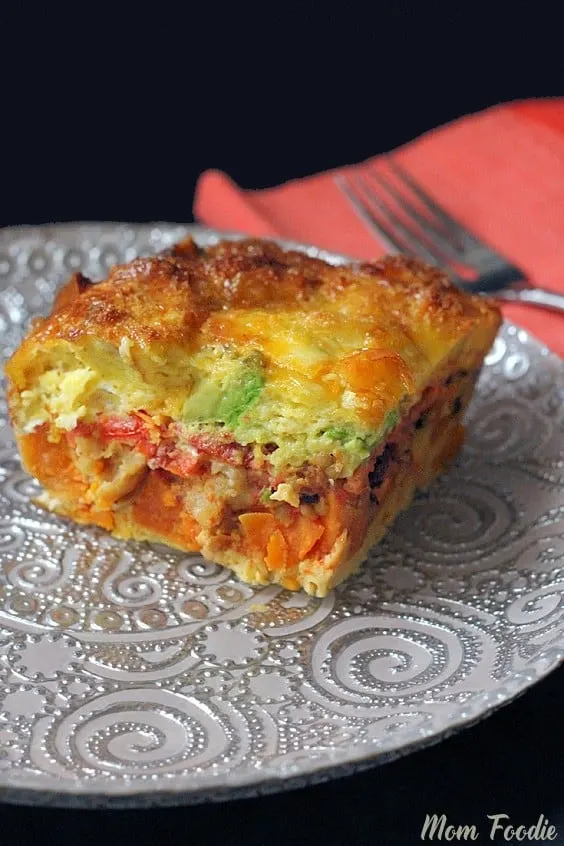 16. Croissant Baked French Toast with Cinnamon Apples - Anything that starts with croissants has to be good.
17. Low Carb Breakfast Casserole with Bacon to Make Ahead - Lots of bacon and cheese? Yes, please!
18. Overnight French Toast Casserole in Red, White, & Blue - French toast with berries is one of my most favorite combinations ever.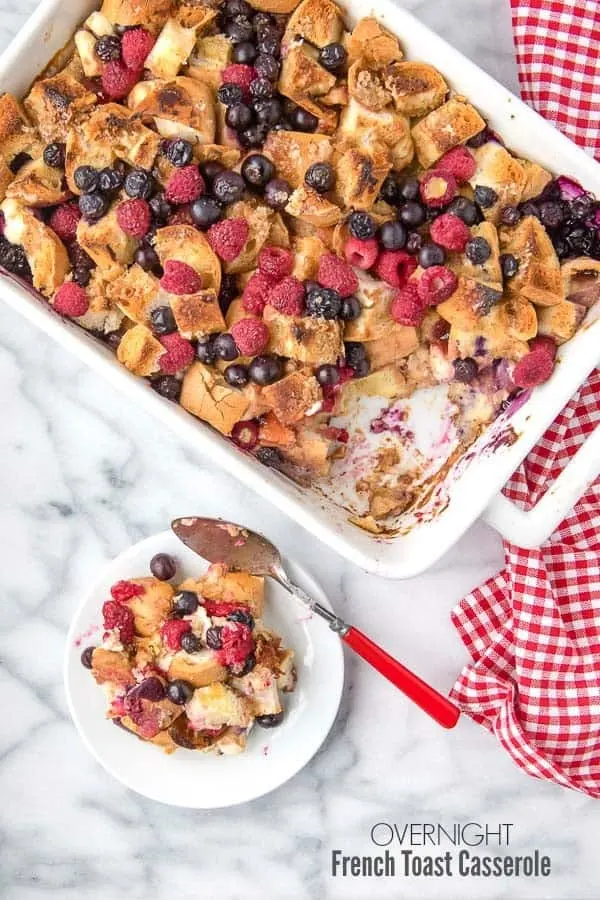 19. Pierogi Breakfast Casserole - Such a creative idea to use pierogis. I'm going to have to give this a try.
20. Slow Cooker Overnight Breakfast Casserole - This one includes the classic flavors of sausage, eggs, cheese, and potatoes. Yum!
21. Easy Breakfast Casserole with Hash Browns - Classic deliciousness.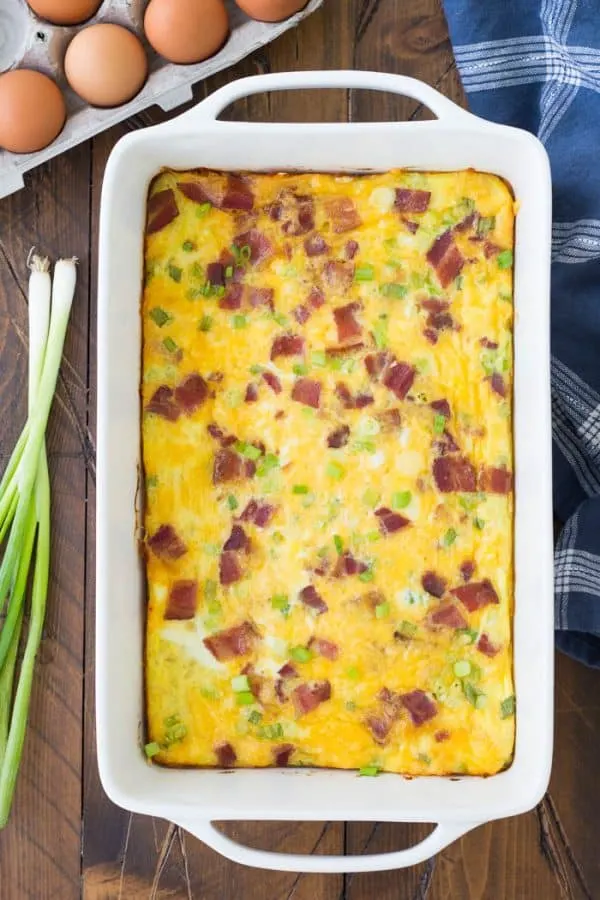 22. Caramelized Onion and Spinach Egg Casserole - I love adding spinach to eggs.
23. Make-Ahead Savory Bread Pudding Breakfast - For those times when you don't want something a little sweet.
24. Wife Saver Breakfast - Or at least lifesaving with its peachy goodness.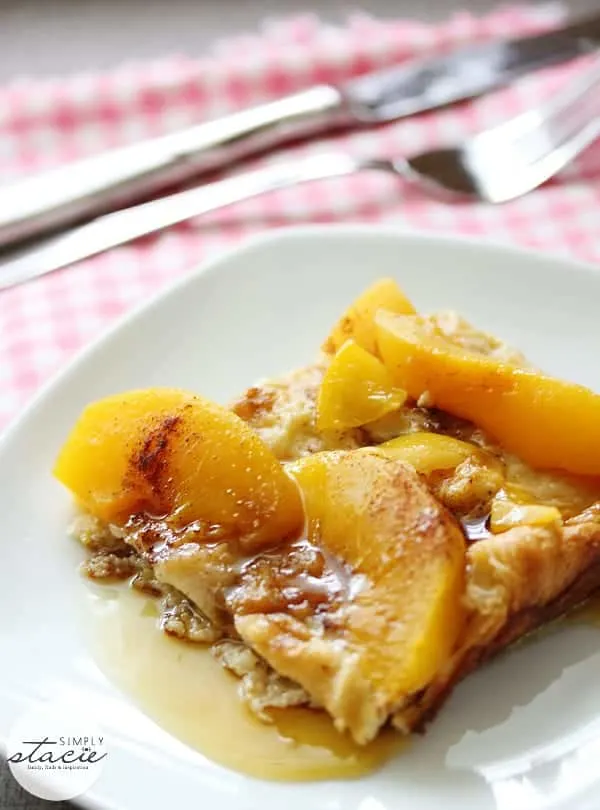 25. Chocolate Croissant Bread Pudding - Yep, this one had me at chocolate.
26. Cheese, Bacon, and Potato Breakfast Casserole Recipe - All of my favorite breakfast flavors together in one easy dish.
27. Overnight Breakfast Bake - This looks so good. I love that it uses ingredients different from the norm.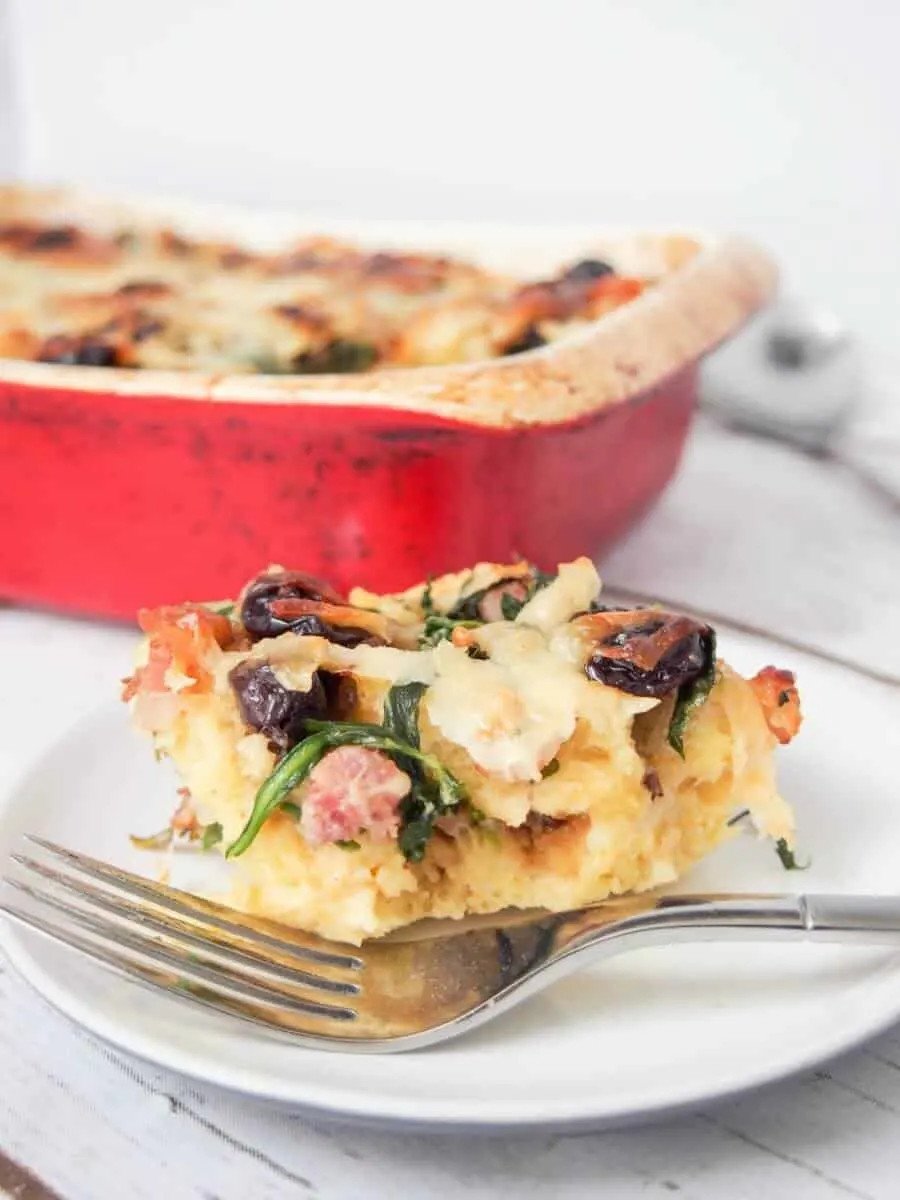 28. Easy Pumpkin French Toast Bake with Streusel Topping - Love that this one has streusel.
29. Kale and Stuffing Strata - An excuse to eat stuffing for breakfast? Yes, please!
30. Brown Sugar Banana French Toast Casserole - I'm going back for seconds with this one.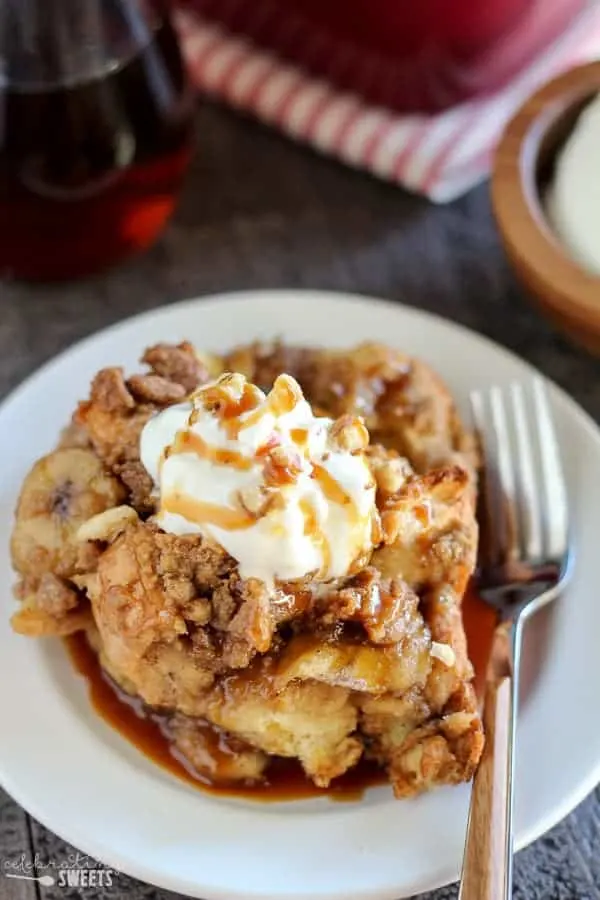 31. Overnight Smoky Zucchini Breakfast Casserole - Sounds like great way to use up all those zucchinis.
32. Cheesy Vegetarian Overnight Breakfast Casserole - Breakfast doesn't always have to be full of meat.
33. Overnight Praline French Toast - Sweet, crunchy goodness.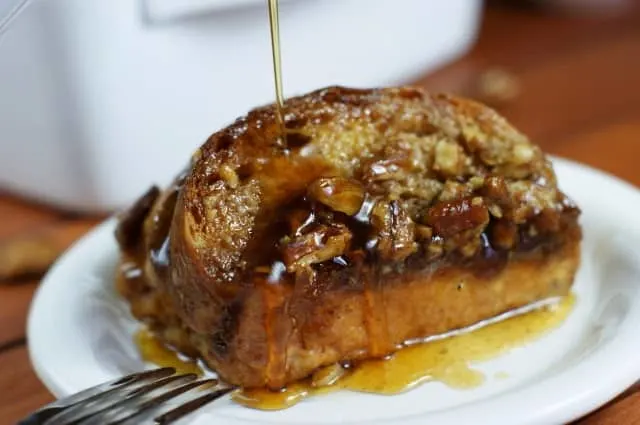 34. Stuffed Overnight French Toast Casserole - The peanut butter cream cheese filling sounds divine!
35. Overnight Cheesy Broccoli Strata - Another tasty vegetarian option.
36. Blintz Souffle with Blueberry Sauce - This looks so light and creamy.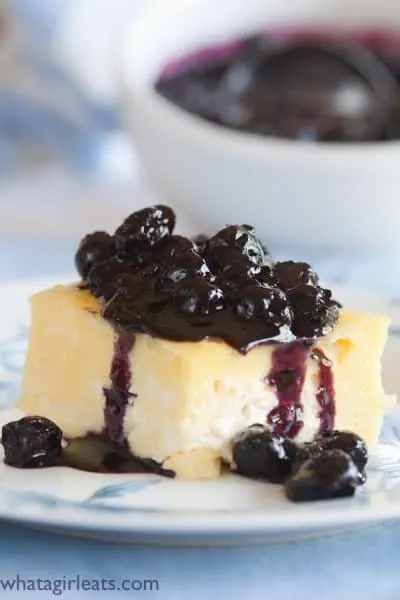 37. Sausage and Egg Breakfast Casserole - So smart to use croutons saving time and prep.
38. Apple Cinnamon Upside Down French Toast - This looks like a tasty way to change up french toast.
39. Overnight Ham, Egg, and Cheese Monkey Bread - Monkey bread is one of my favorite things ever - and nope, it doesn't always have to be sweet!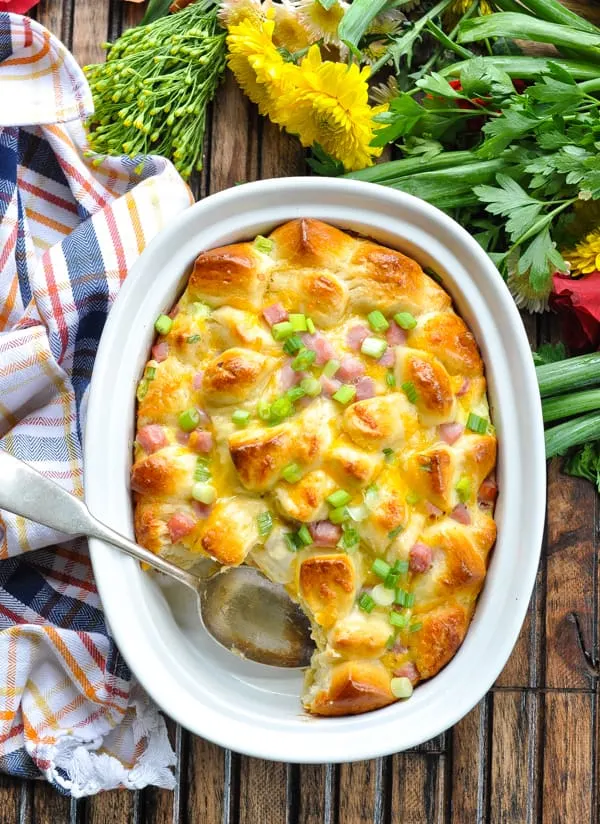 40. Berry French Toast Casserole - So many layers of goodness to this french toast casserole.
41. Gluten-Free (with Dairy-Free Option) Eggs Benedict Casserole - Eggs benedict can still be delicious if you can't eat gluten or dairy.