One of the things I look forward to most when spring rolls around and the weather starts to get warmer are lots of salads and slaws for both main and side dishes.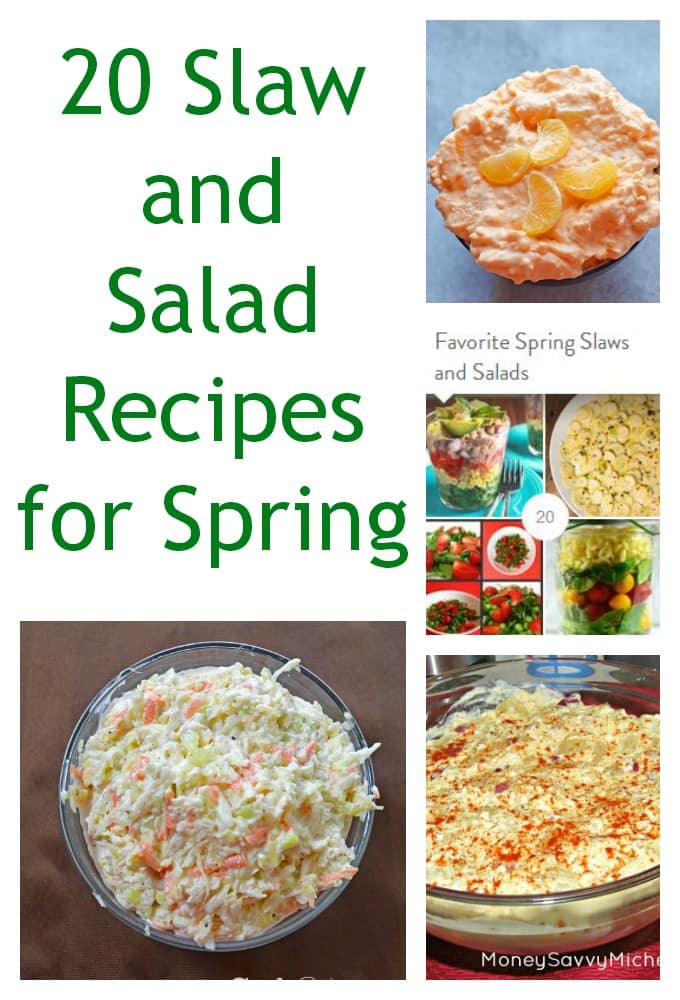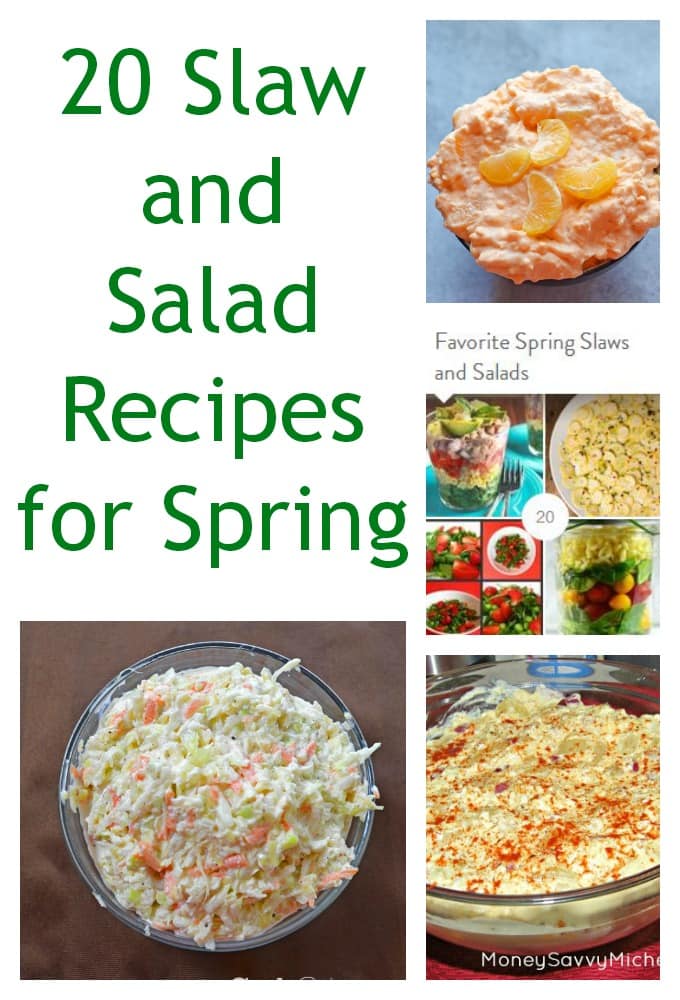 One of my favorite ways to enjoy all these fresh spring goodies is to turn them into homemade slaws and salads. So, I decided to roundup 20 of my favorite spring slaw and salad recipes of my own and from around the web to share with you all today. I love slaws and salads because they make both great entrees and side dishes, are usually healthy, are quick to make and with most recipes you can make a bunch and then store it in the fridge to enjoy for a few days. I also love that you can make a quick vinaigrette dressing with fresh citrus juices and herbs.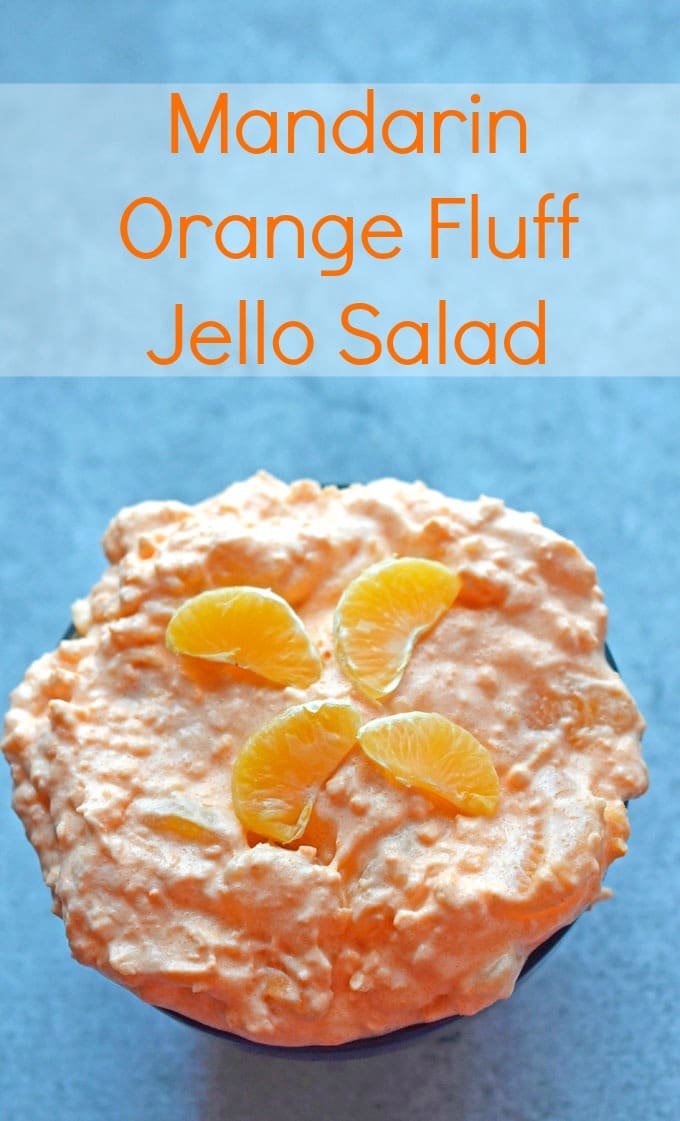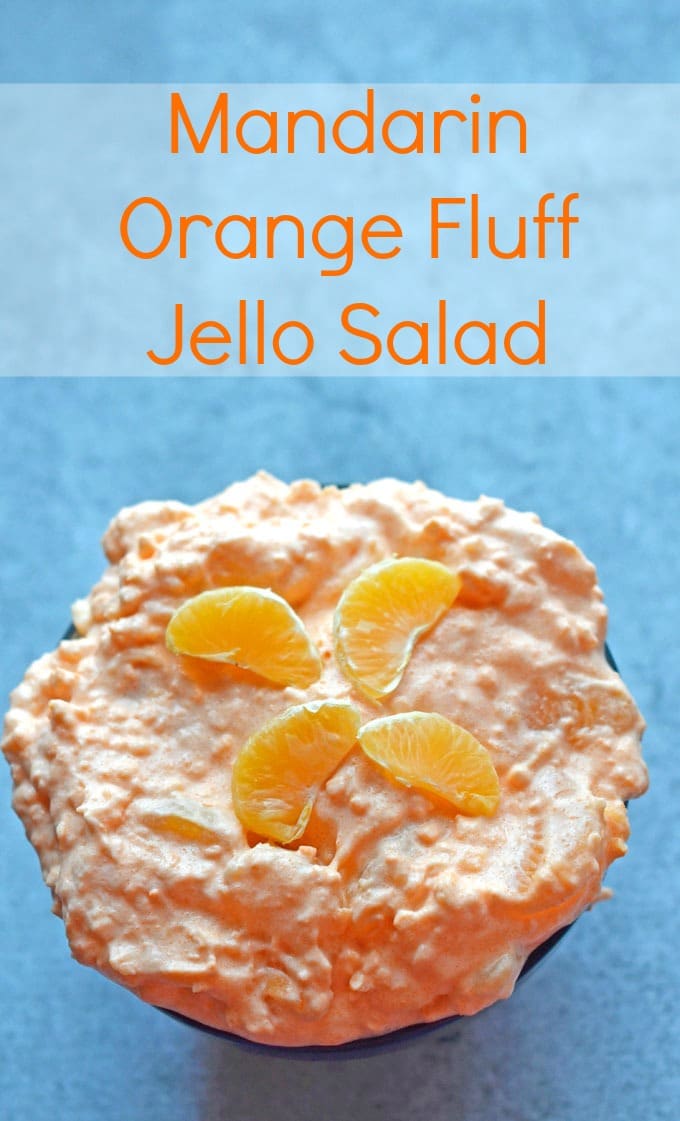 Some of my favorite slaws and salads that I've posted are my Mandarin Orange Fluff Jello Salad recipe, Mustard Potato Salad recipe, and Buttermilk Coleslaw recipe. For more delicious slaw and salad recipes, scroll through the Foodie.com widget at the top of this post. There are so many great ideas like turning a cheeseburger into a salad, using up all that extra garden squash as a salad, salads in jars to store in the fridge, along with some classic favorites like carrot raisin salad and Asian slaw. If you see a recipe you'd like to try, just click on the image!
What are some of your favorite slaws and salads you like to eat or make to celebrate the fresh produce of spring?