These 20 Potato Soup Recipes are perfect to keep you warm and full all winter long!
I know potatoes sometimes get a bit of a bad reputation for being higher in carbs than other vegetables, but I love them. After all, they're also very nutritious with Vitamin C, B-6, Potassium, and Magnesium.
Plus, they go well with just about any other flavor. We always have a bag of either white, yellow or red potatoes and also sweet potatoes in our pantry.
They're a great cheap pantry staple and can be used so many ways. I love them in a hash for breakfast, a soup for lunch, or roasted with dinner.
The past couple weeks it's been very cold for coastal Virginia, and we've even had a few snow storms, so I've had soup on the brain. As I mentioned before, potatoes go well with all sorts of flavors, so I decided to collect 20 potato soup recipes to try that you can find below.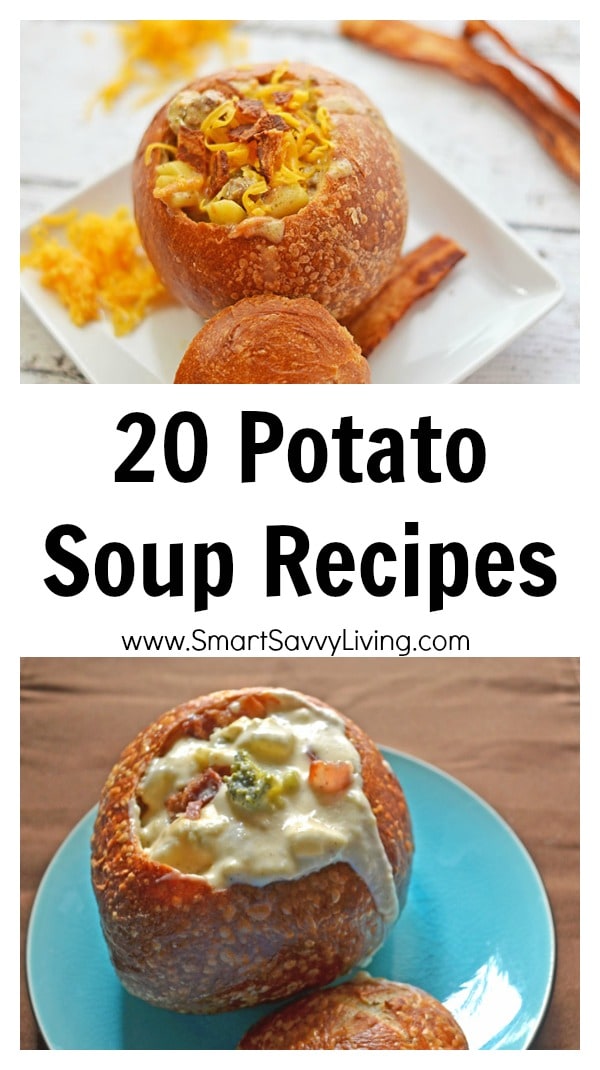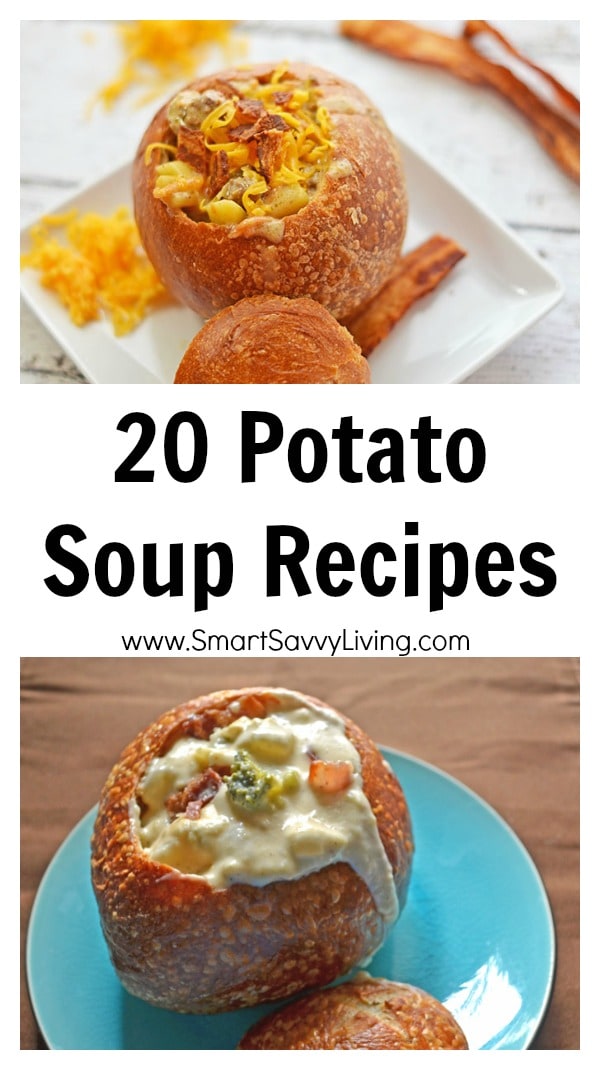 Which of these 20 Potato Soup Recipes are you going to try first?