This post with 15 pork recipes for family dinners is a sponsored post written by me on behalf of Foodie.com.

I don't know about you, but I love pork. While I love love love bacon, and really, who doesn't, my love for pork goes even beyond that. I grew up in North Carolina where pulled pork bbq is quite popular, so we often had it for dinner at least once a week. In fact, I lived very close to where the annual Barbecue Festival is held. So, I think my love for pork is only natural and when Foodie.com recently asked me to make a list of some of my favorite Sunday dinner recipes, I knew it had to be about pork!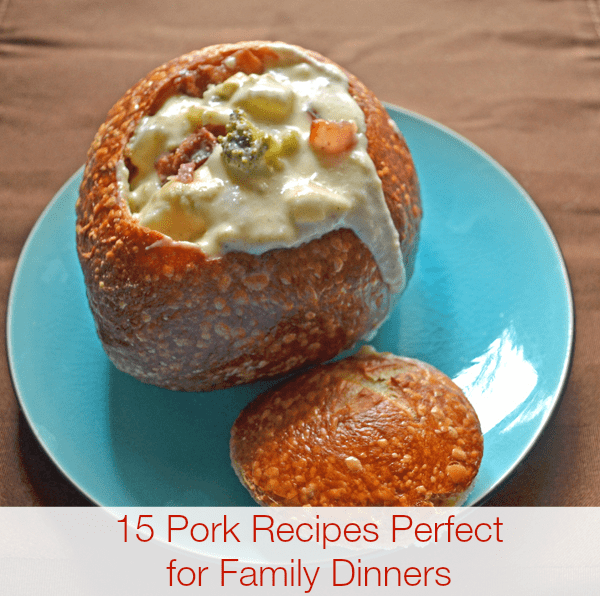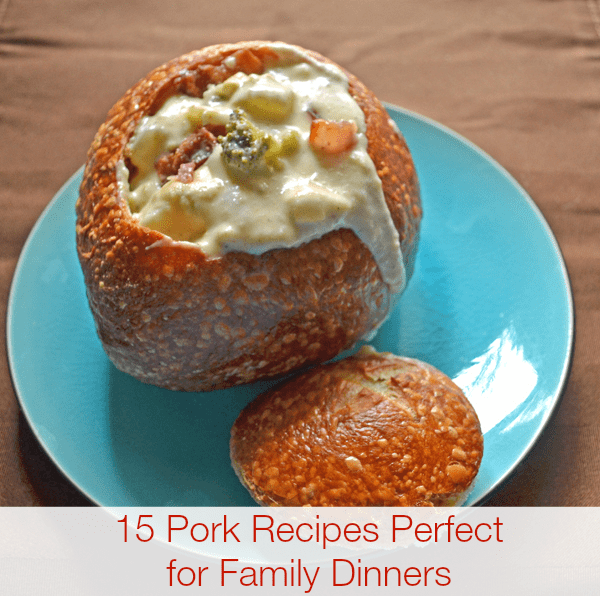 I know a lot of people don't cook pork very often. It can be on the easy side to overcook, and sometimes be a bit lacking in flavor, after all. But, I consider it a perfect foundation for family dinners. It can be flavored and cooked in so many ways and it's actually pretty frugal when you factor in how many servings you can get for the money. It can also be super casual or fit for a formal dining party. You really can't say that about ground beef, now can you?
So, it was pretty easy to find 15 of my favorite pork recipes for family dinners. Heck, I think I probably could come up with 150 and not have repeats! I did have to include one bacon recipe, my Broccoli, Bacon, and Potato Chowder with Cheese recipe. It's packed full of bacony pork goodness, and makes a ton which is perfect for when you need to feed the family crowd on Sunday. For more recipes, scroll through the collection at the top of this post and click on the image to be taken to the recipe.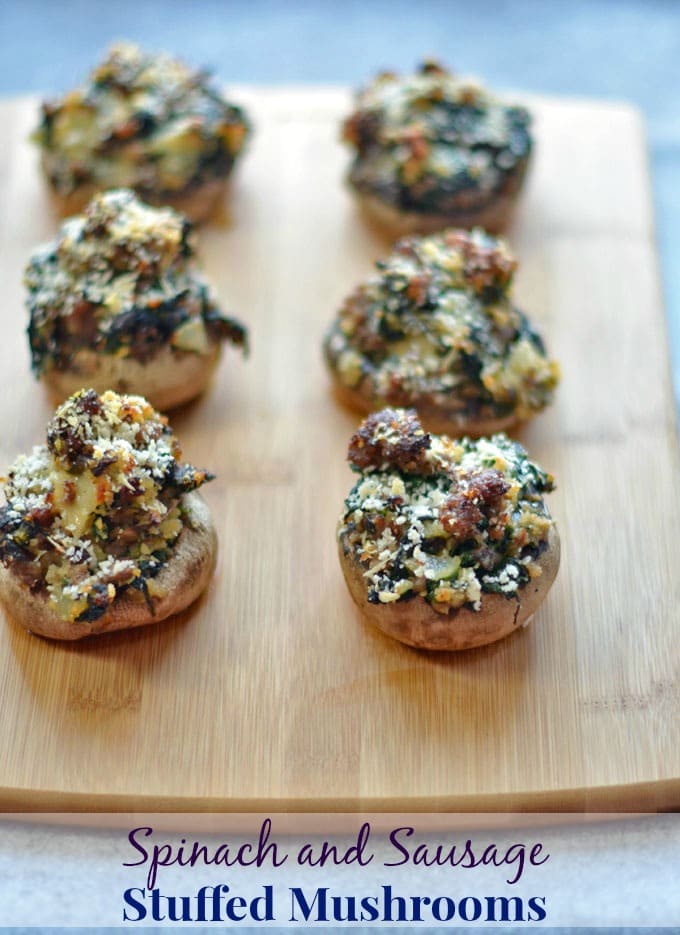 To continue with the pork theme for some appetizer recipes, there's also my Spinach and Sausage Stuffed Mushrooms recipe, along with that oh-so-yummy Double Cheese Bacon-Wrapped Pierogies recipe!
What are some of your favorite pork recipes for family dinners?
Enjoy this post? Check out some more pork and bacon goodness below: