This post with 15 frozen dessert recipes for summer is a sponsored post written by me on behalf of Foodie.com.
Check out Frozen Desserts for Summer

by Michelle Pegram at Foodie.com

I don't know about you, but even though it's only the unofficial start of summer still, I can't wait to start cranking out the frozen desserts. Truthfully, I love frozen desserts all year long. But, this year we've already seen several days of 90°F weather before it was even June, so it already feels like summer. AKA, bring on the frozen dessert recipes for summer cool down!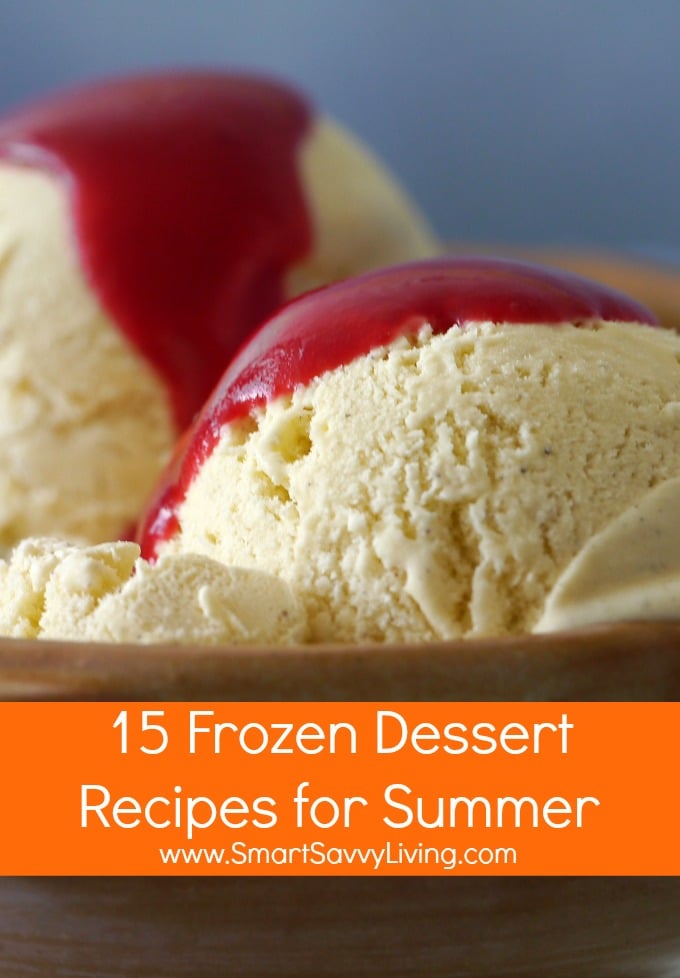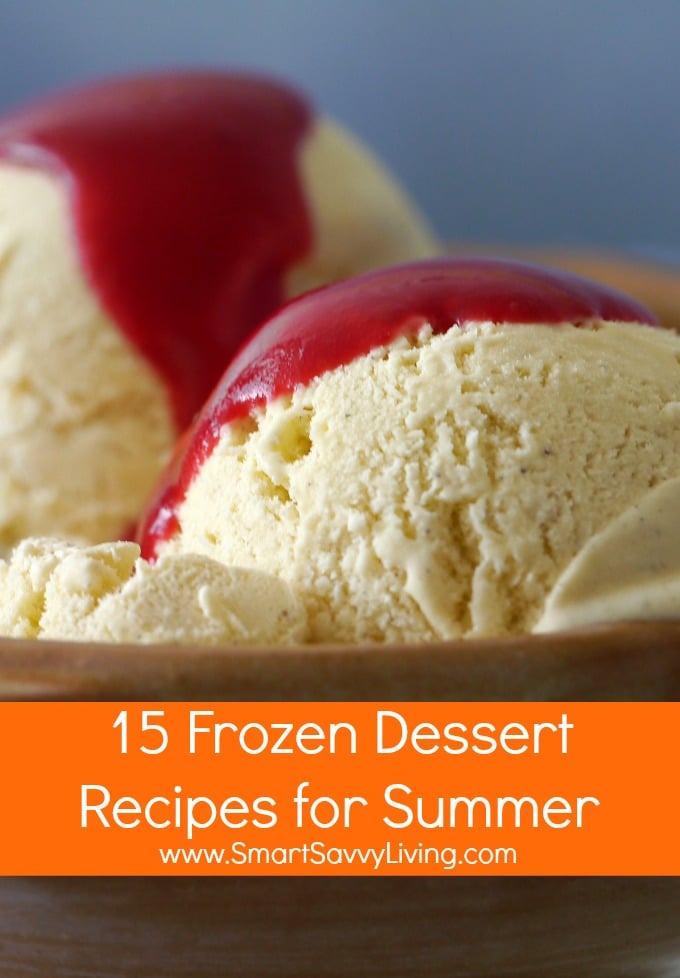 To me, while an ice cold glass of tea or water does wonders for cooling me down, on an especially sweltering summer day, there's just nothing like sitting down in front of the AC or under a fan with a frozen dessert. It doesn't have to be chocolate or super decadent, but just something frozen with a touch of sweetness and extra brownie points for creaminess. My favorite frozen dessert recipes of course include ice cream and popsicles, but I also wanted to find a few that I wouldn't normally think of making (frozen lemon cream pie, anyone??).
Scroll through the slider at the top of the post and you'll find all sorts of frozen dessert recipes like our super simple 3 ingredient vanilla ice cream that doesn't even need an ice cream machine, along with a chocolate swirl variation. You'll also find other frozen summer dessert recipes from around the interwebs like granita, sorbets and frozen pies and bars. Just click on the image to view any of the recipes that you're interested in. I'm already drooling and suddenly even more thankful we bought an extra upright freezer last year so I have plenty of freezer space to try several of these frozen desserts!
What are some of your favorite frozen dessert recipes for summer to cool down with?