This is a Sponsored post written by me on behalf of Zubie. All opinions are 100% mine.
Are you clueless about car mechanics and would love some extra information when the check engine light comes on? Do you have a significant other that's always running late and makes you worry? Do you have a new teen driver that you'd love to keep a safe eye on the driving habits? For the past couple of months I've been trying out the Zubie connected car service to review that just may be your answer if you said yes to one of these questions. You can read my previous posts with how Zubie is a great gift for drivers and my initial Zubie review.
Zubie Connected Car Service Review
Price
Zubie retails for $99.95, which includes the device and a year's worth of service. The service remains at $99.95 per year but this awesome offer is currently available:
Hit the road with Zubie! Order today and SAVE 20% with code SAVE20FEB on your Zubie Key plus one year of service.

*Offer good through March 31, 2014. Shipping charges apply.

What's Zubie All About?
Zubie is a connected car service that basically tells you various information about your vehicle and driving habits. The small unit directly plugins into a port available in most vehicles (usually below the steering wheel) and then uploads the information in real time, without any disruption to your cell service, bluetooth, etc., that you can view in the free smartphone app. You must have an active subscription (the $99.95 year fee) to view the information such as any error messages dealing with your engine, if your battery is low, and where the vehicle has traveled, including maps, along with speeds, hard brake notices, idle time, etc.
What I Thought Was Super Smart About Zubie
It's a very useful tool for a variety of circumstances

Provides a lot of information wirelessly, without needing synching each time, without interruption to your other services and devices

Can potentially reduce risk of unexpected breakdowns, dead batteries, etc.

Provides peace of mind whether using for yourself or loved ones

Can use with multiple drivers in 1+ cars - you do have to move the device around
What I Thought Was Not So Savvy About Zubie
I have experienced a good bit of app bugs, mainly crashes, even though I have a pretty new phone (Samsung Galaxy S4)

While I love the features, I'm not sure it's a device I'd want to continuously use as it could be a potential security risk since it does display your location on a map and driving habits

Our Zubie Car Service Review Experience
As I've mentioned before, we only have one car that, until recently, Mr. Savvy used daily to commute to work. He just started a new job, though, that has him working from home a majority of the time, but at least once a month he'll be driving a few hours away for a few days. He's pretty much one of the world's worst at always being late, and, like most men, is even worse about letting me know that he's going to be late, or that he's stopping a rest stop to take a nap, etc. I've mentioned before as well that I'm a worry wart, and since the Mr. doesn't always get the most sleep, it's not the best of combinations for my stress level.
Having Zubie has really helped ease my fears, though. In fact, Zubie helped me breathe a sigh of relief just recently when he was headed home and should have been home in a couple of hours, but wasn't. I was able to look at the vehicle trips and see that he had stopped at a rest stop along the way to take a nap. Instead, I normally would have figured he had stopped for a nap, but have been biting my nails fearing the worst because you just never know.
We've luckily not had any problems with our SUV to date, but it is a used vehicle and will be 6 years old this year. So, you never know when that check engine light might decide to pop on when you're in the middle of a 3 hour commute. But, with Zubie, Mr. Savvy would be able to get more information about what was wrong and decided if he could safely continue forward or not.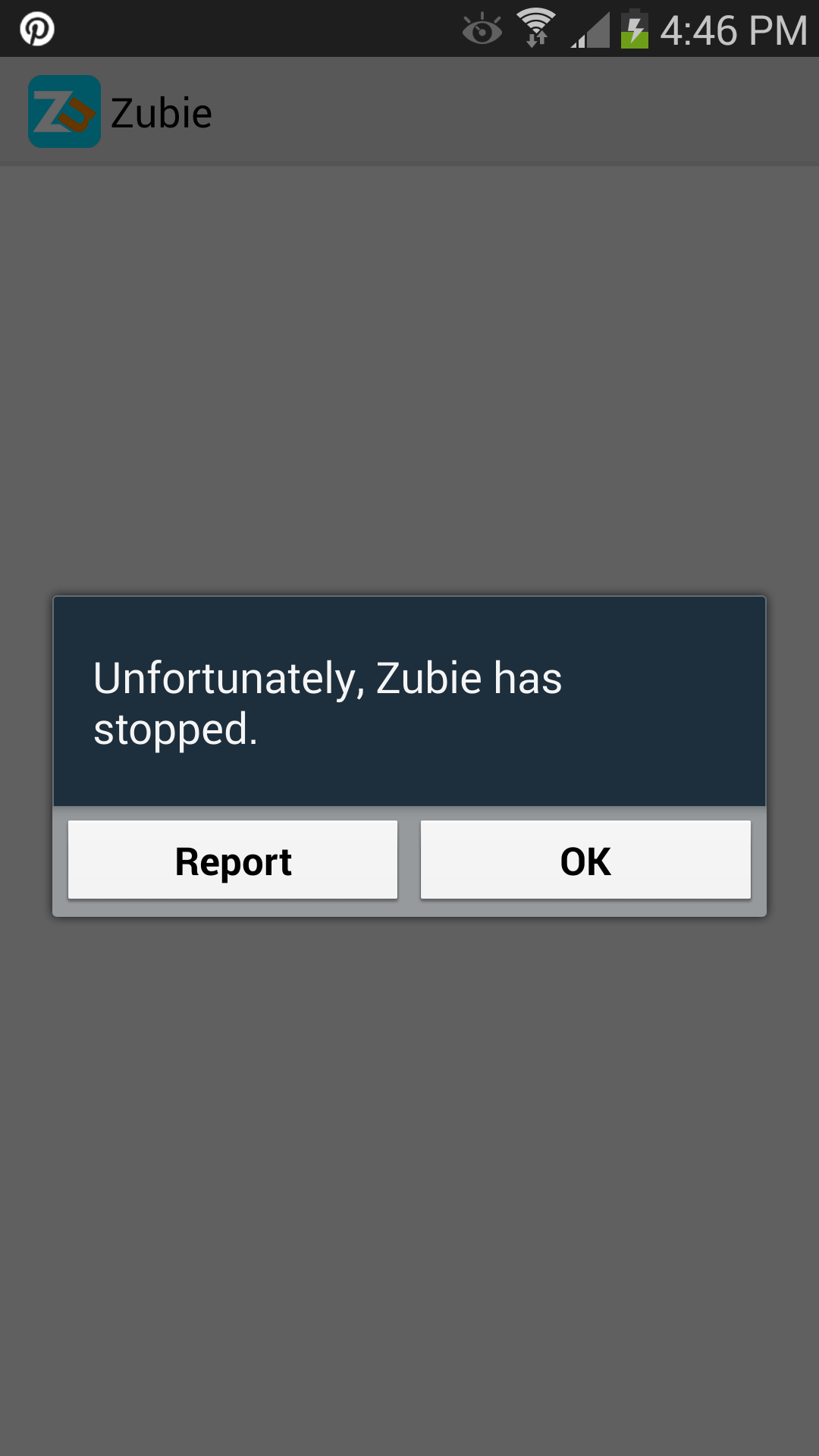 Zubie is the ultimate road trip buddy! We've been using our Zubie key for the last 6 to 8 weeks (I'm horrible at keeping track of such things) and I love that it has helped me have such greater peace of mind overall. It's so easy to use, but unfortunately the app has had a few issues. Sometimes when I load the app, it crashes and I get the Zubie has stopped error message. After this when I try to load it, it just freezes. To get it to work, I have to force stop the app, but luckily that is easy enough to do. Other times it will say that there are no new trips under the trip section, when that's obviously not true. Reloading the trip menu again usually resolves this, though. These aren't deal breakers for me, but it is a bit of an annoyance, especially when I have a newer model phone.
Is Zubie a Smart and Savvy Choice?
I personally give a big thumbs up to anything that helps keep you and your family safe and provides peace of mind, so in my opinion, yes, Zubie is definitely worth it. It also makes for a great practical gift idea. It's not the perfect device due to the app issues, though, so I do give it a 4 out of 5 rating.
To stay up-to-date with Zubie, follow Zubie on Facebook and follow @GoZubie on Twitter.