This is a sponsored post written by me on behalf of Sleep Number. All opinions are 100% mine.
Have a habit of tossing and turning at night or waking up and feeling like you haven't really slept? See why it's important to know your Sleep IQ.
Sleep and I have been frenemies for pretty much my entire adult life. I love sleep and often look forward to sleeping in a bit on the weekends, especially beacuse I tend to be a night owl. I seem to go through cycles of sleeping well and then waking up what feels like 100 times a night and everything in between. I've often wanted to know why, but never knew of a way to track it on a regular basis.
These days we have easy ways to track other essential parts of our lifestyle like activity and diet, but why not sleep? Thankfully, Sleep Number has finally come up with a solution that I recently got to learn about at a trip to our local Sleep Number store. If you've never been to a Sleep Number store, it's actually a pretty cool experience. You can try a variety of mattresses with different features like memory foam or pillow top with adjustable head, feet, both or none and what type of pillow you find most comfortable. Then there is your Sleep Number to discover how firm you like your mattress. I really appreciated how patient Lynn at our Patrick Henry Mall location was to answer our different questions and find out what worked and felt best for both Mr. Savvy and myself and for not kicking us out with all of Mr. Savvy's jokes. ;)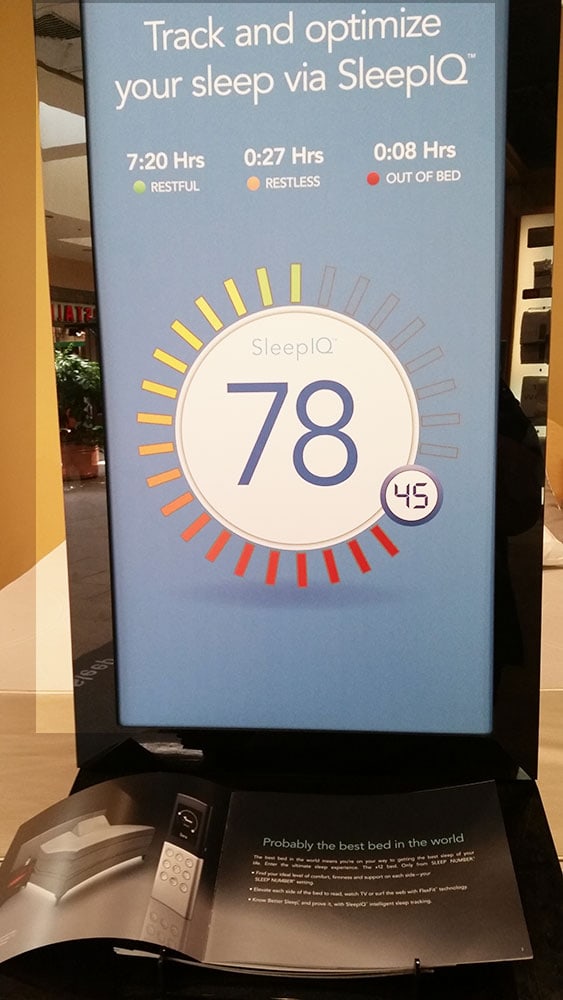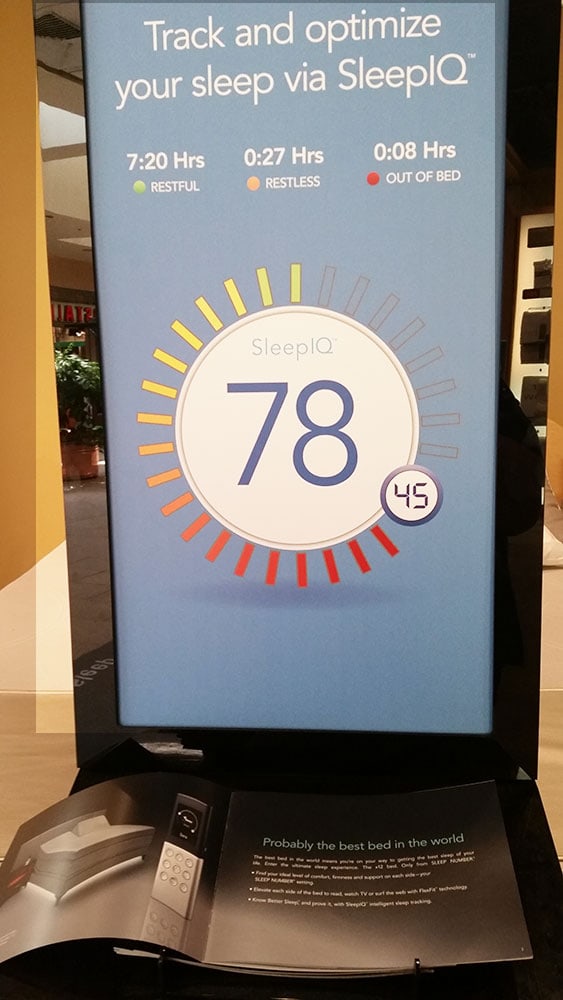 What is Sleep Number® SleepIQ®?
The SleepIQ® technology is designed to allow you to track not only how long you sleep, but also your quality of sleep so that you can make adjustments to get the best sleep possible every night.
How Does SleepIQ® work?
Works with an app that is available for most smart devices
Available to work with all current Sleep Number® beds
Sensors work directly with Advanced DualAir™ technology that is inside your Sleep Number bed
Measures your average breathing rate, average heart rate, movement and bed presence to show you the quality of your sleep to create your SleepIQ® score
Super simple to use, with nothing to wear, nothing to turn on - all you have to do is sleep
As you can see, knowing your SleepIQ is an important step to learning more about why you don't sleep as well as you want. Want to check out Sleep Number yourself? See the Sleep Number store locator to find a location near you!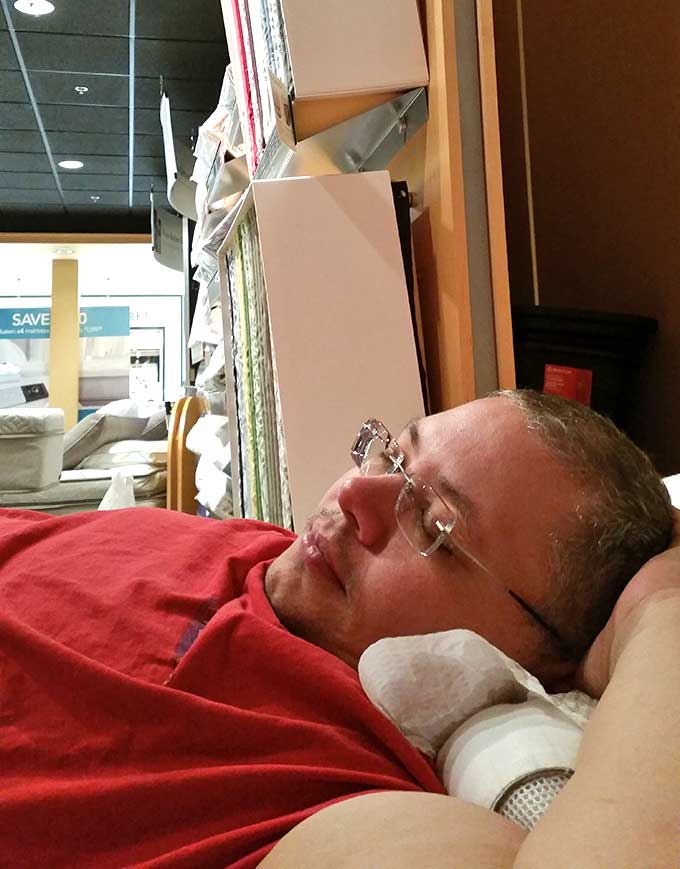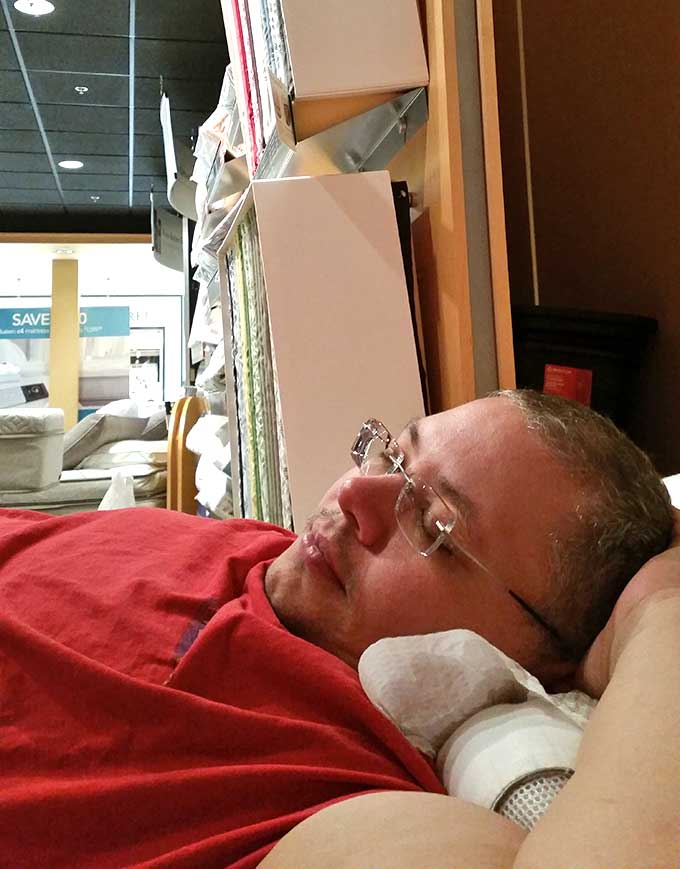 Mr. Savvy looked so comfortable, I thought he was going to fall asleep in the store!
Now that you know why it's important to know your Sleep IQ, what part of your life would be improved from a better night of sleep?