This is a Sponsored post written by me on behalf of Miracle-Gro. All opinions are 100% mine.
One thing that I haven't talked about so much yet here on the blog is my love for gardening. That's mostly because we've been living in a townhouse that didn't really have much space for gardening at all. Last year I had a few plastic bins with Miracle-Gro soil that I grew some tomato plants in, but that's pretty much been the extent of my gardening. Just a couple days ago, though, we moved into a single family home that has a beautiful front and back yard that will be perfect for more gardening. In fact, there's some beautiful daffodils blooming as we speak. Have I mentioned that I love spring?
I've pretty much loved gardening ever since I could remember. Growing up we always had a postage stamp style vegetable garden every summer. It wasn't a huge garden, but it's really amazing how much produce you can harvest from just a few plants. We always gave produce to family and friends, yet still had enough to eat fresh and also can! Fresh produce tastes so much better than store bought, so I have definitely missed not having a veggie garden.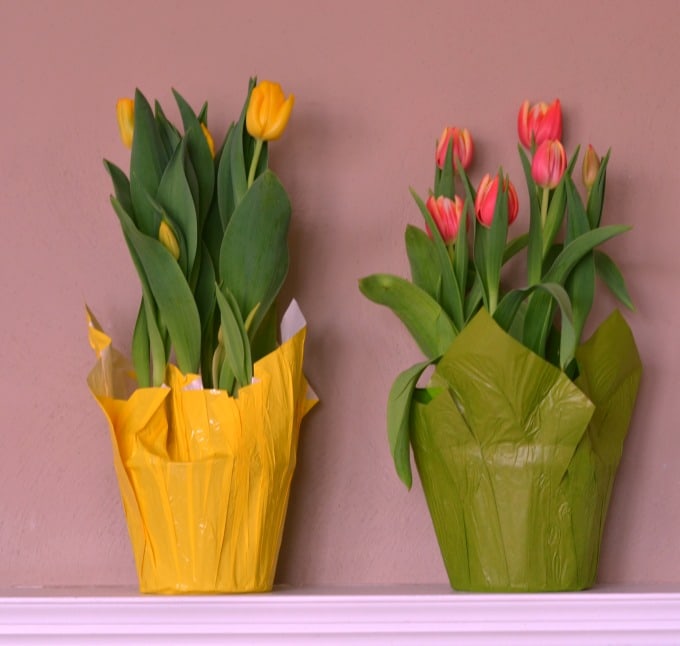 I just love tulips! I enjoy the variety of colors and they just scream spring to me, which is one of my favorite seasons.
I have been able to have a few plants and flowers, though. My love for flowers is something I certainly got from my mother. Before she got ill, she had several gardens, including a beautiful rose garden, hanging baskets and indoor plants. I have fond memories of how we'd take a nice drive up to the Blue Ridge Mountains each spring and stop at one of our favorite gardening shops for some hanging baskets. I love growing plants and flowers because they are so beautiful and I find caring for plants to be super relaxing. Plus, how awesome is it to watch a plant grow and flowers bloom and knowing you made that possible?
As I mentioned before, we literally just moved into a new home that I'm super excited about. I can't wait to garden outside, but I'm also looking forward to having some plants around the house inside since it's so much larger. Mr. Savvy was a sweetheart and got me a couple pots of my favorite flowers, tulips, to help spruce up the new place as we unpack. Aren't they beautiful as they start budding? I've already bought some pots and Mircale-Gro soil to plant some herbs and other indoor plants in. Hopefully the cats won't consider it a buffet. ;) I love using Miracle-Gro though, as there are various varieties that supply slow-release fertilizer or help keep your plants properly watered.
Do you garden? Be sure to share your own gardening memories and stories at Gro Something Greater!