I am a member of the Collective Bias® Social Fabric® Community. This shop is written by me and has been compensated as part of a social shopper amplification for Collective Bias and its advertiser. #NewFavorites #CollectiveBias
Are you ready for a little summer indulgence? I'm sure some of your are saying, "Michelle, seriously? Summer is well over a month away and you're already talking about how to stay cool?" I know, I know, it feels like just a couple weeks ago half the country was getting blizzards, but hear me out. We're only week one into May and we've already had a few days in the 80's. I know that's not sweltering hot or anything, but it sure felt like it with the delay to warm weather we had this season. Plus, the last time I looked at the forecast for here in southern coastal Virginia, it's supposed to be in the upper 80's for a couple days later this week. Yikes! So, this year I have decided to get ready for the heatwave early.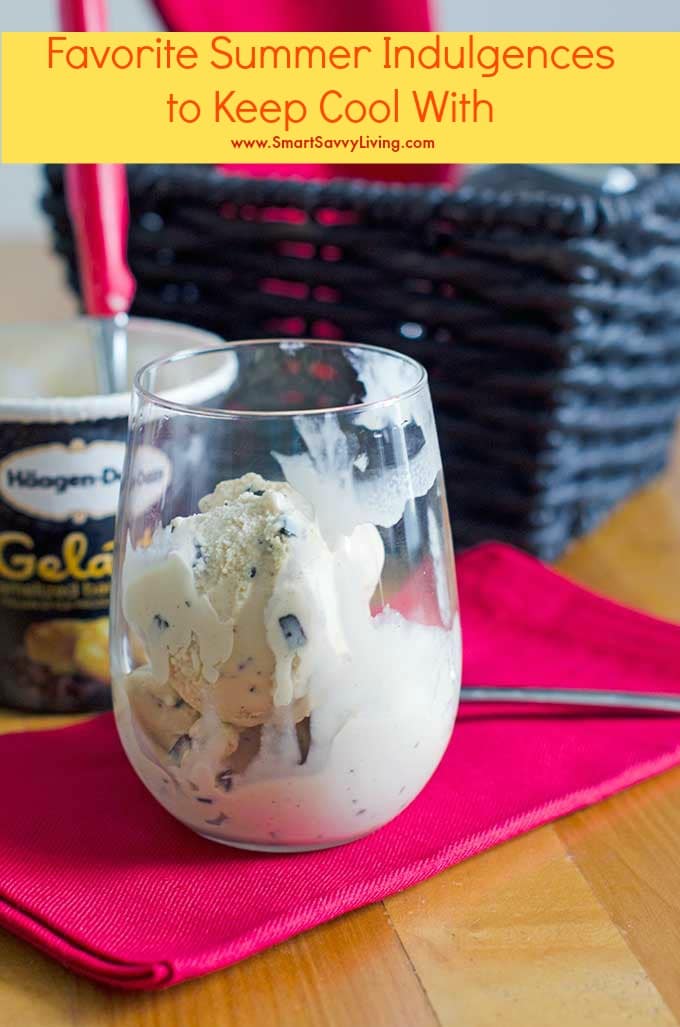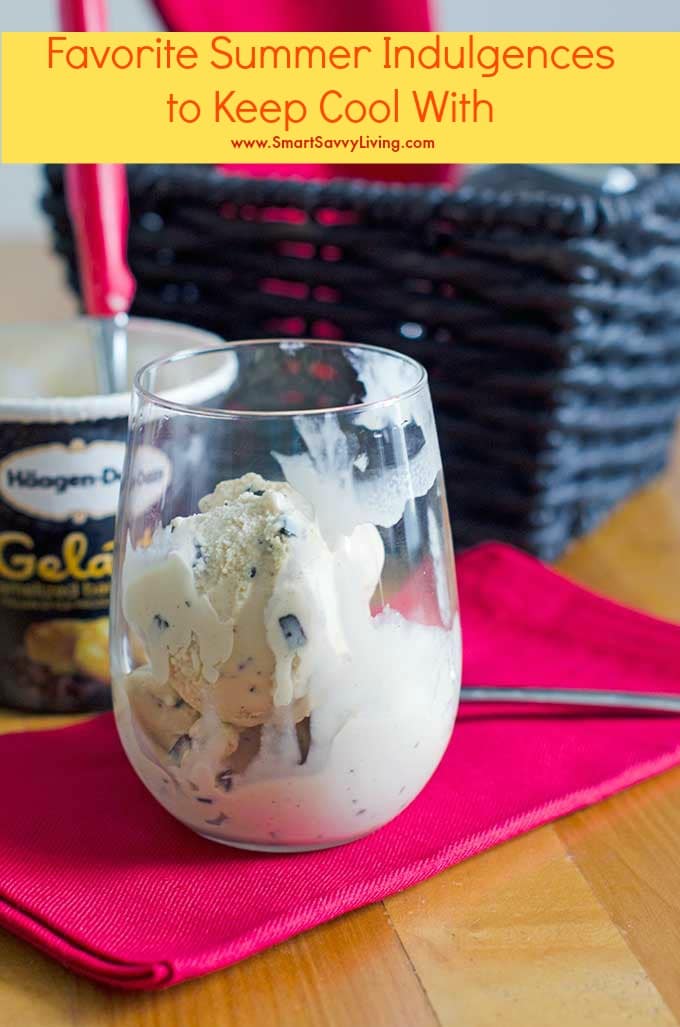 If you've ever heard anything about the heat during the summer in the south, you know it's not just hot, but also humid, which makes it feel even hotter. Living in either NC or VA all my life, I've certainly had my fair share of experiences with our hot humid summers and the older I get, the less fun it is. When I was a kid, I didn't really mind the heat. Playing in it all day was no problem and I didn't feel like I needed to go inside after being out in the sun for 5 minutes. These days, though, I love to have the AC blasting and I am so thankful that the house we just moved into has a nice ceiling fan in each room, even my office.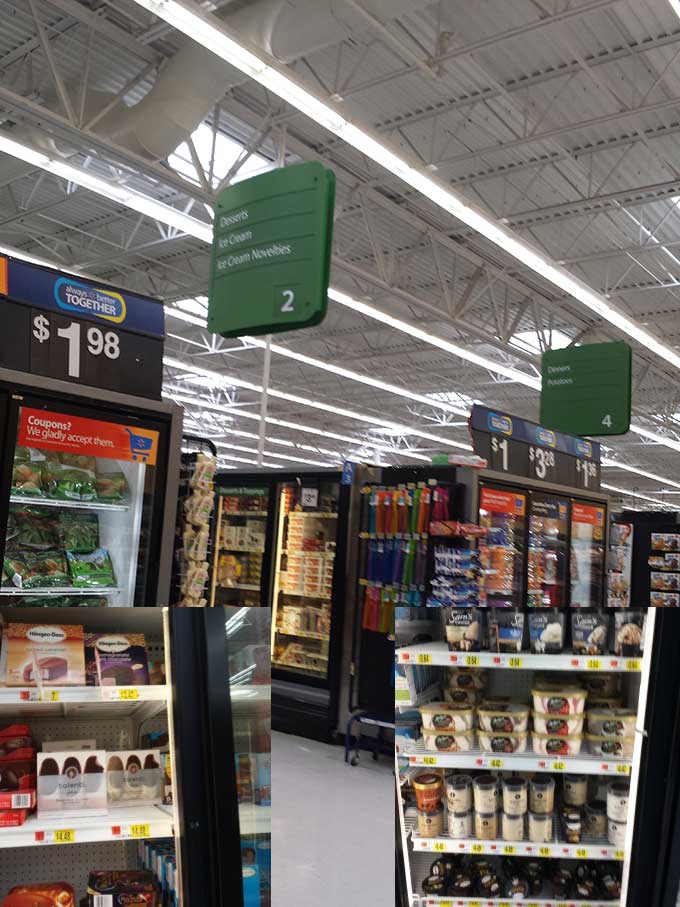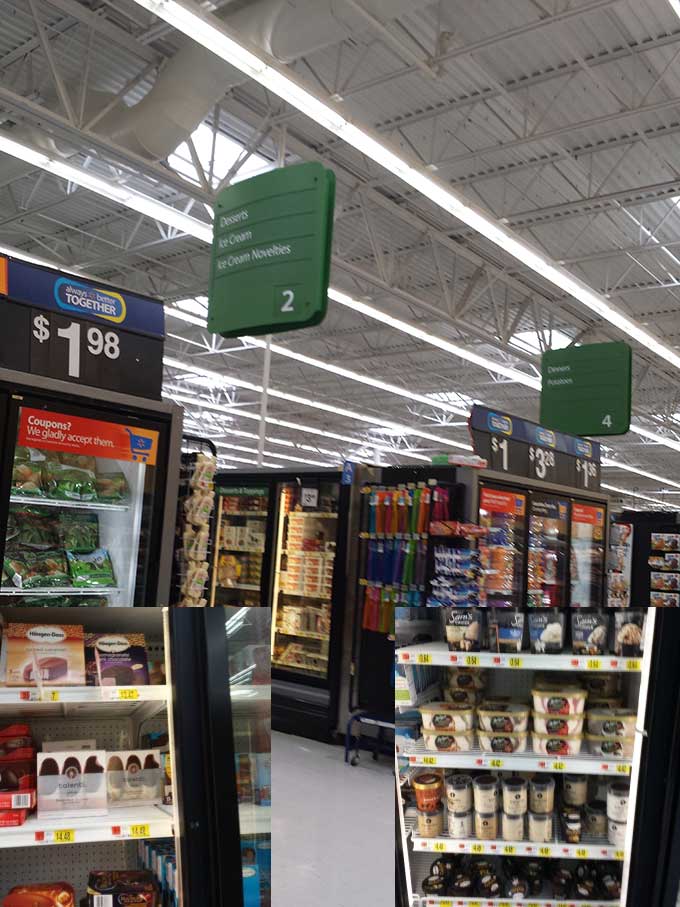 Me walking down the ice cream aisle? What a shocker! ;)
Some days, though, I like to have a little me time to cool down and relax. Sometimes it's after coming in from running errands, other times it's after being outside working in the yard or I just a want a few moments to myself before heading to bed, usually with a bit of a sweet treat. Since I have such a sweet tooth, I'm sure it's no surprise to you all that I love my ice cream, and more recently I've been on a huge gelato kick. So, when I recently found myself inside our local Walmart to pick up a few things while it was 82°F outside, it was no wonder I found myself browsing the frozen food aisle.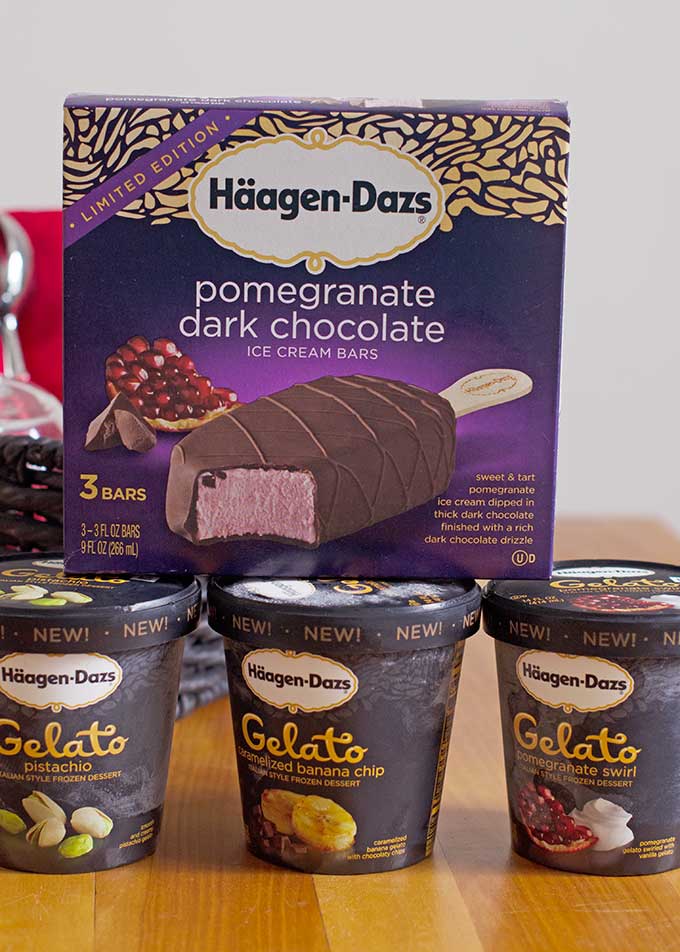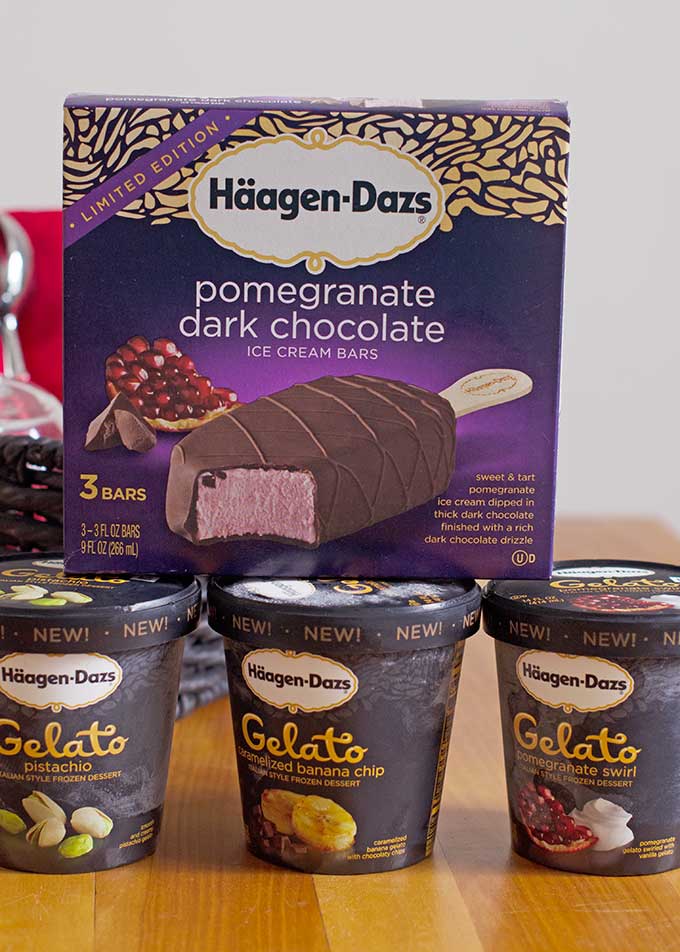 Is it just me or is it totally not possible to just buy one flavor?
My eyes immediately fell upon one of my all-time favorite brands of ice cream, HÄAGEN-DAZS®, but this time I saw they had some new flavors of gelato. Coincidence? I think not! A couple of the flavors that caught my eye were the Pistachio Gelato, as pistachios are one of my favorite new healthy snacks, Pomegranate Swirl Gelato, as both Mr. Savvy and I love pomegranates, and Caramelized Banana Chip Gelato, as the Mr. loves all things banana. I also couldn't resist picking up some of the HÄAGEN-DAZS® Limited Edition Dark Chocolate Pomegranate Bars since we both love the flavor so much.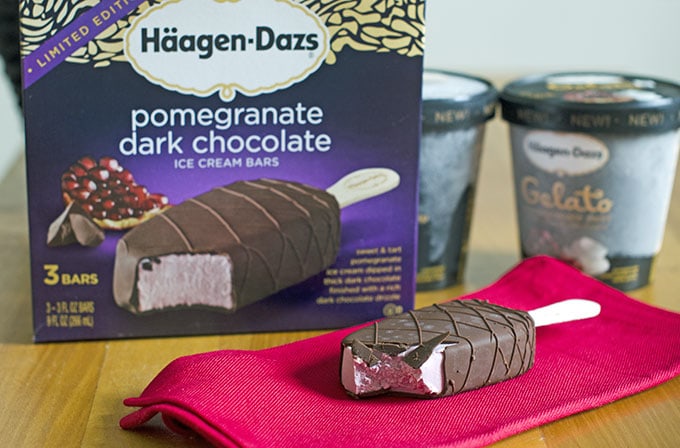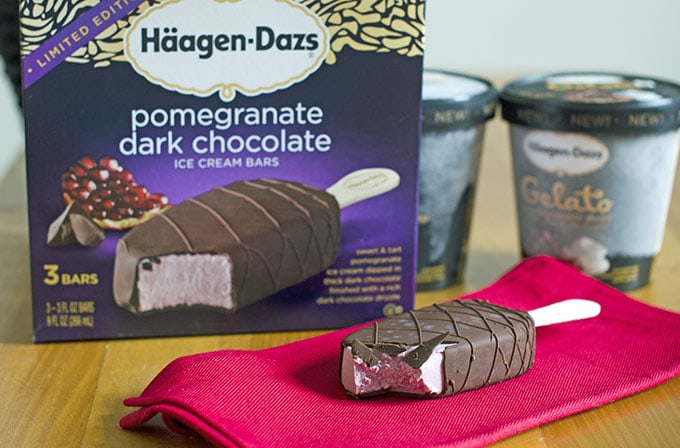 These bars were delicious. I'm so sad that they are limited edition!
We moved just over a month ago now, and we've honestly both been so busy with work lately that we're still unpacking. A lot of our kitchen items are still in random boxes, so I decided to make an Emergency Me Time Cool Down Basket. I took one of the small boxes I happened upon while unpacking earlier, and filled it with 2 tumblers (half the time I'm enjoying a treat, Mr. Savvy somehow senses it and comes around for his share ;), 2 spoons, 2 napkins and our trusty ice cream scoop. That way I don't have to worry about going through boxes when I need my gelato fix!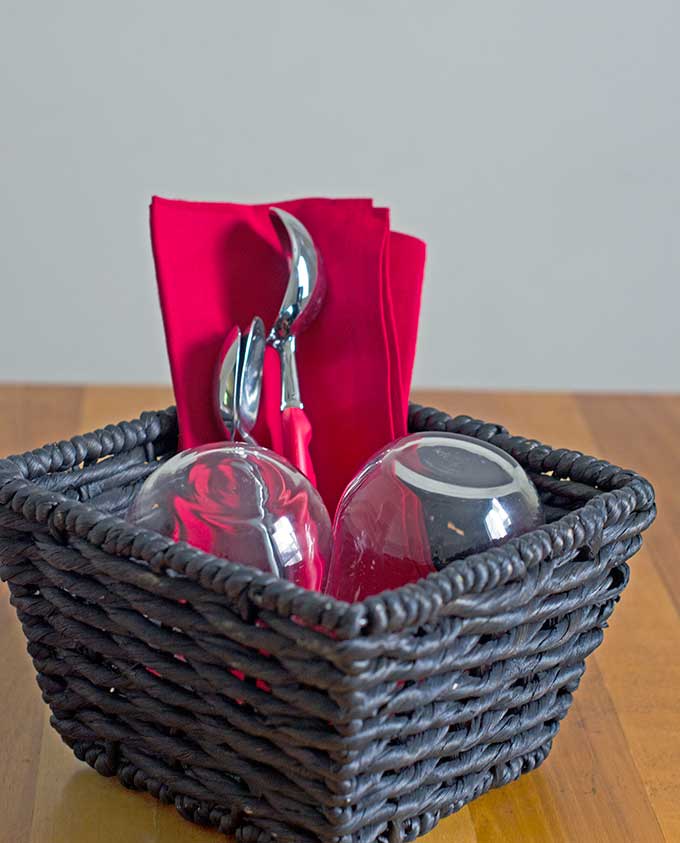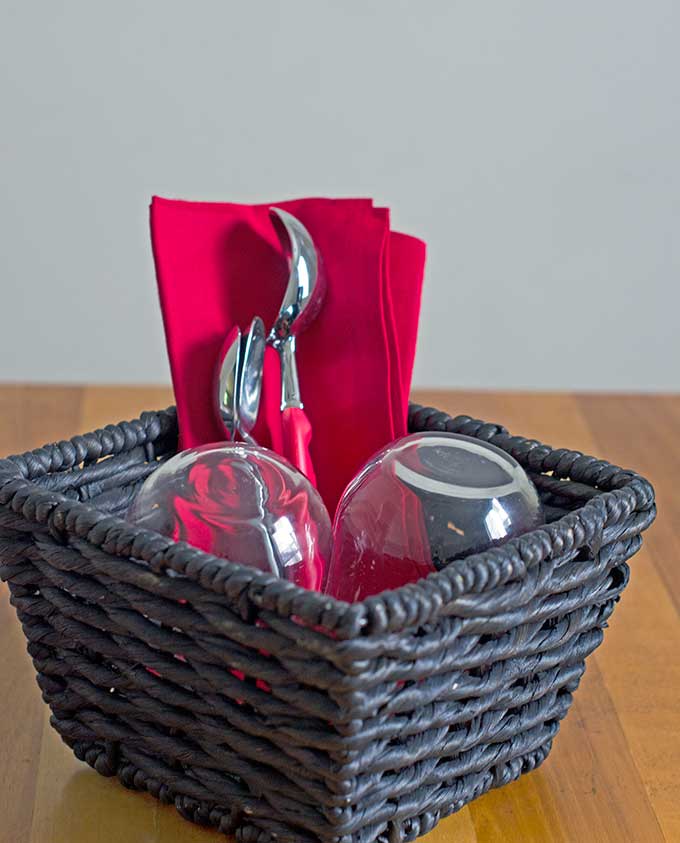 Have no fear, I am now armed with an Emergency Me Time Cool Down Basket!
Since it was so warm that day, we of course had to do some taste testing. After the first bite of my HÄAGEN-DAZS® Limited Edition Dark Chocolate Pomegranate Bar my immediate thought was, "OMG this is SO heavenly!" So heavenly, in fact, that Mr. Savvy had no problem taking the other half of the bar to try. His reaction was that it was really, really good. Luckily, at that point he had to go to his office to do some work, so I was left to try the others on my own. The Pomegranate Gelato is so so creamy and I love the mix of sweet and tart. I'm usually not a fan of banana so much, but I do like caramelized banana, so I took a spoonful and left the rest for the Mr. for later. I actually thought it was quite tasty with the creamy texture, and banana flavor that isn't too strong, plus it has chocolate and chocolate makes everything better, right? I decided to save the pistachio for later this week and can't wait to try it soon! I have a feeling keeping cool this summer will be just a bit more enjoyable.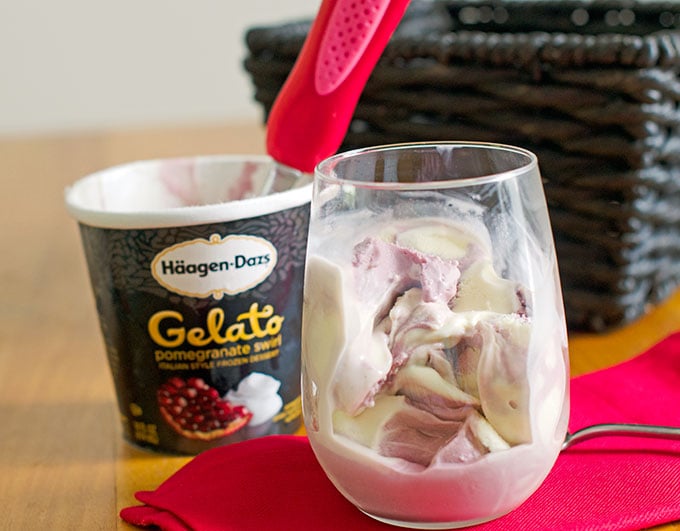 Sweet, tart creamy pomegranate gelato. I need to go buy more!
Have you tried the new HÄAGEN-DAZS® Gelato flavors? What's your favorite summer indulgence to keep cool with?