This shop with my Spring Rolls with Spicy Asian Citrus Dipping Sauce Recipe has been compensated by Collective Bias, Inc. and its advertiser. All opinions are mine alone. #TaiPeiGoodFortune #CollectiveBias
Spring Rolls with Spicy Asian Citrus Dipping Sauce Recipe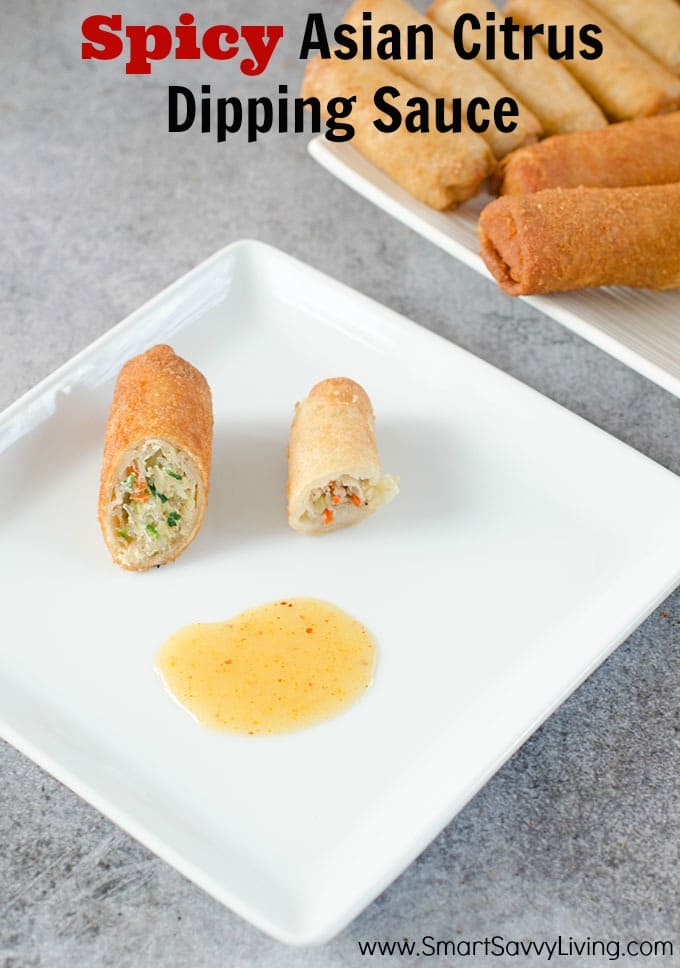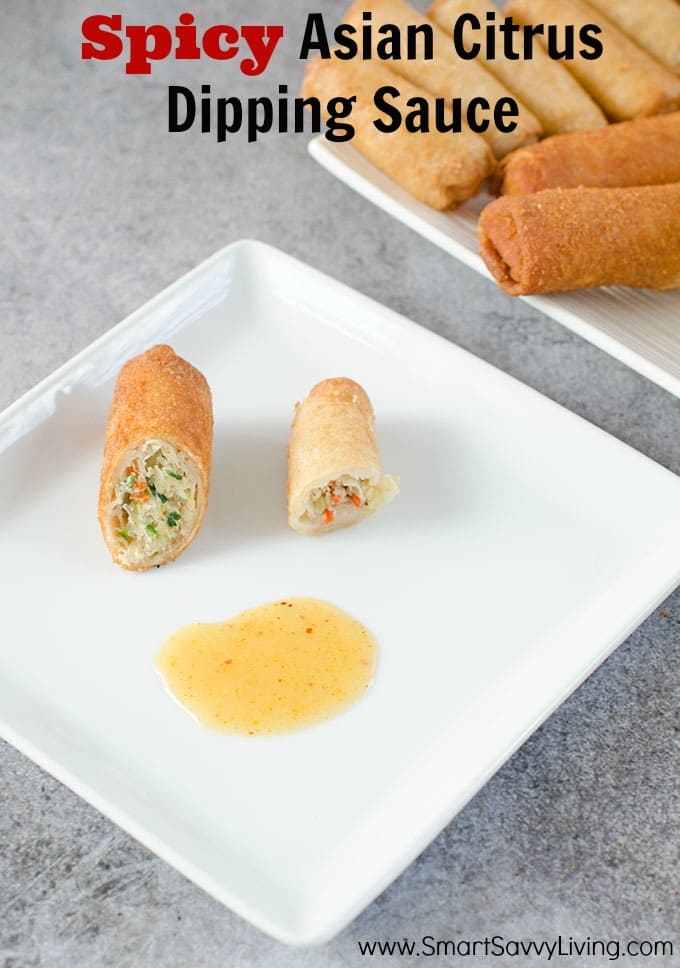 Happy Holidays! I seriously can't believe it's already that time of year. But, I'm happy it is because I LOVE holiday entertaining, especially having parties with several different appetizers and festive drinks. Unfortunately, it seems every year I have less and less time to entertain. But, I don't let that dissuade me. Luckily, these days they are plenty of delicious pre-made items like these Tai Pei Egg Rolls and Spring Rolls I paired with my homemade Spicy Asian Citrus Dipping Sauce Recipe.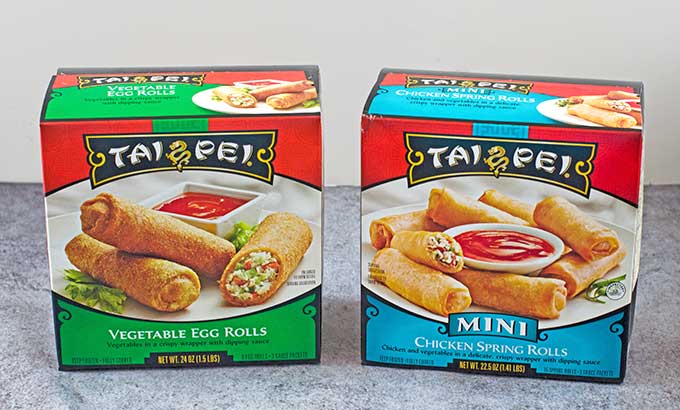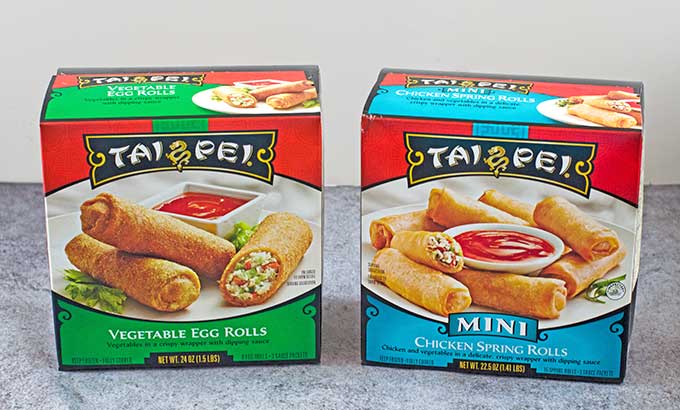 Our friends and ourselves are all huge fans of Asian foods, especially spring rolls and egg rolls. But honestly, as much as I love cooking, I just don't have time to make up a bunch of rolls as they can be SO time consuming to make. Thankfully, Tai Pei's frozen egg rolls and spring rolls are pretty much just as good as I could make myself, complete with a crispy wrapper and and tons of yummy veggies, but a lot easier to make. Plus, I can purchase them at a great price while stocking up at Walmart for a lot less than it would take to purchase all the ingredients to make them myself. While the dipping sauce both the egg rolls and spring rolls come with is quite tasty, I do like to add a homemade touch by making my own dipping sauce. Afterall, dumping a few ingredients into a blender and pressing the on switch is a heck of a lot easier than chopping and rolling for an hour or more!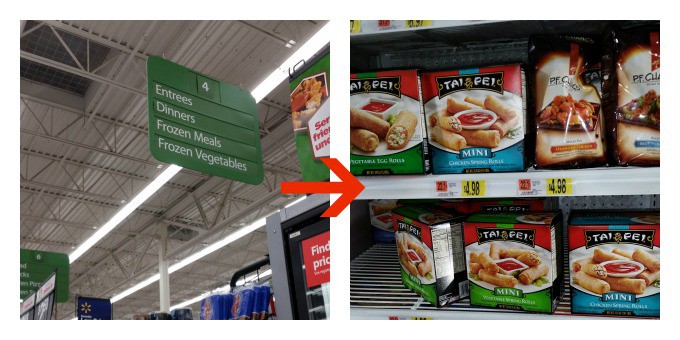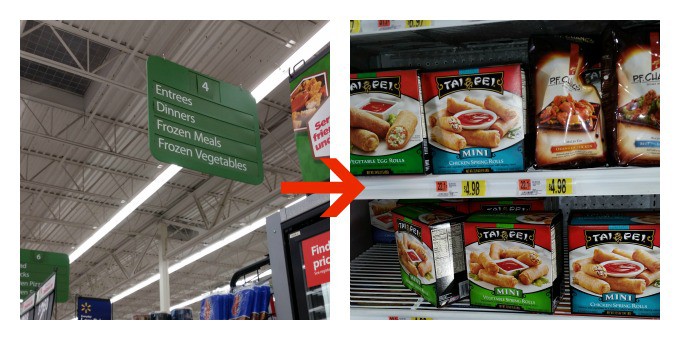 Note: If you look for Tai Pei Egg Rolls or Spring Rolls at your local Walmart, I found them in the entree aisle and not the snack aisle!
I especially like that Tai Pei wraps their rolls in plastic, instead of just placing in the box so I know they will be fresh. All I have to do is preheat the oven and flip them halfway through. It really doesn't get much easier than that, folks! This time, I wanted a lighter dipping sauce to go with the rolls, so I opted to make a citrus dipping sauce. The resulting recipe isn't too sweet, but also not too sour, with just a hint of sesame and a nice punch of spice from the pepper flakes. In fact, I loved the sauce so much I almost ate it straight from the dish with a spoon. I even think it would be a great marinade for some chicken or fish.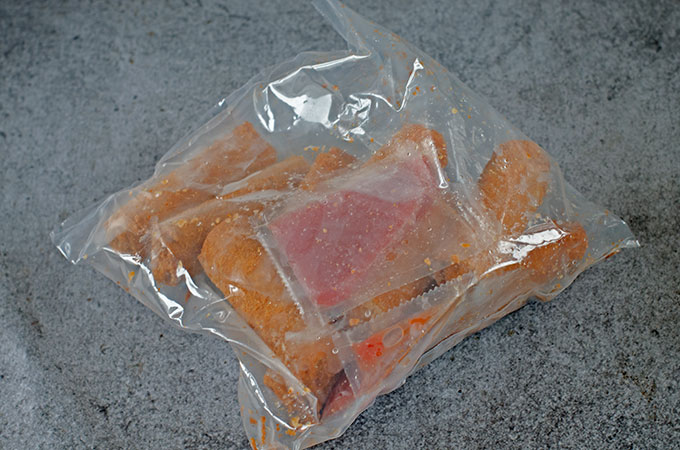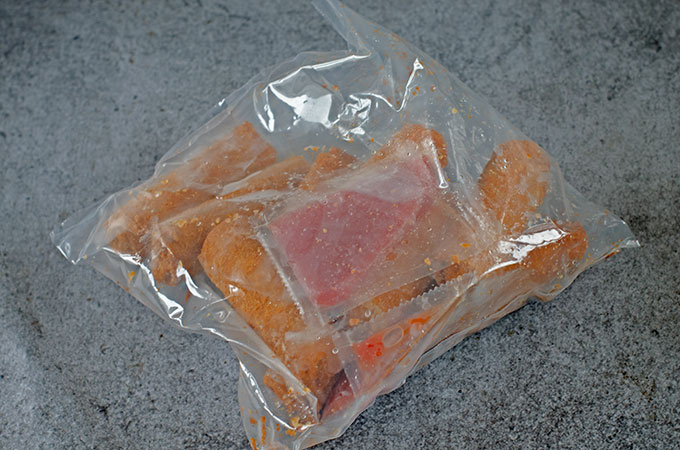 I so appreciate that the rolls are wrapped in plastic to preserve freshness!
For more delicious Asian restaurant-inspired dishes check out Tai Pei on Twitter, Facebook, and Pinterest.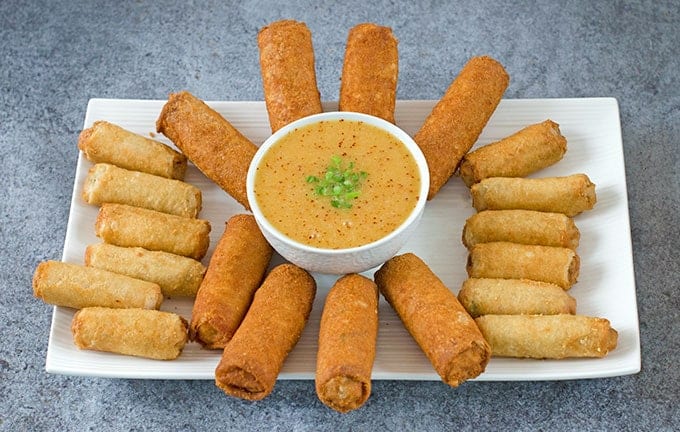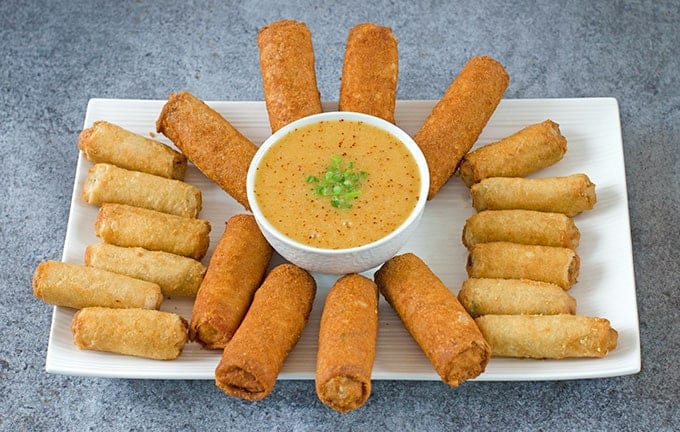 I just love the color of this spicy Asian citrus dipping sauce with the specks of red!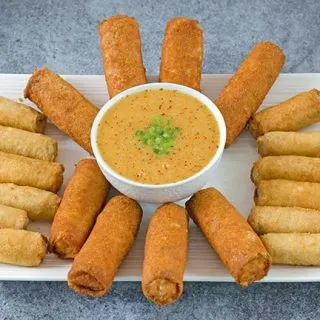 Spring Rolls with Spicy Asian Citrus Dipping Sauce Recipe
This spicy Asian citrus dipping sauce is the perfect balance of sweet, savory and spicy!
Ingredients
¾ cup orange marmalade
3 garlic cloves (I just used 3 cloves worth of crushed garlic to make it easier)
1 teaspoon ginger, chopped (again, I used ginger paste to make it easier)
2 Tablespoons rice vinegar
½ teaspoon red pepper flakes (feel free to use more or less to your desired spiciness)
1 teaspoon sesame oil
1 teaspoon soy sauce
Juice of ½ lime, about 1 Tablespoon
Chopped green onion (optional)
Instructions
Place all ingredients into a blender and blend, with lid on, on high for about 30 seconds, or until well blended. You'll still see specks of the red pepper flake.
Taste for flavor. If you'd like it more acidic, add a bit more lime juice or rice vinegar. If you'd like it sweeter, add more marmalade or a drizzle of honey.
Pour into serving dish and garnish with chopped green onion, if desired.
Serve with a variety of egg rolls, spring rolls and/or dumplings.
Will you enjoying this Spring Rolls with Spicy Asian Citrus Dipping Sauce Recipe with family and friends this holiday season?