This spicy tuna lettuce wraps recipe is part of a sponsored post written by me as a member of the Collective Bias® Social Fabric® Community. #OceanNaturals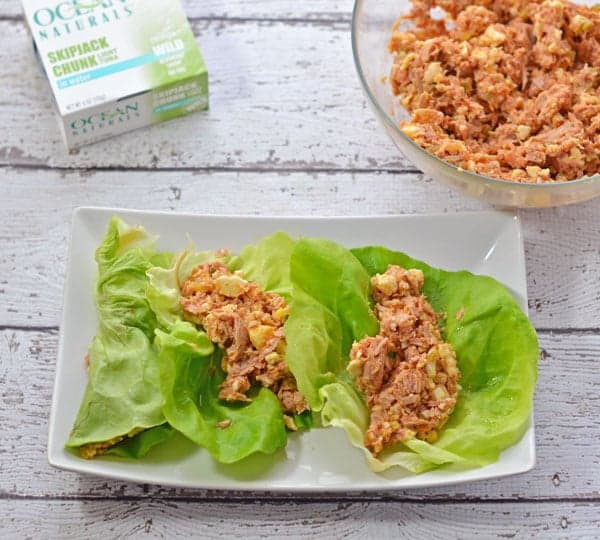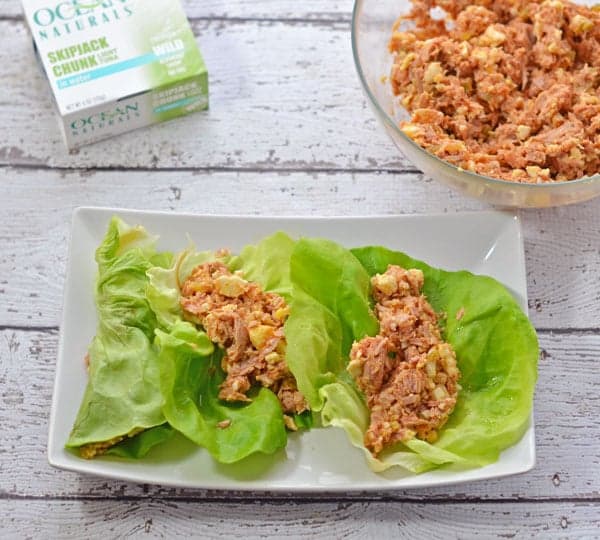 These spicy tuna lettuce wraps make a great lunch or appetizer.
If you've been reading most of the posts here at Smart Savvy Living, you've probably read about how Mr. Savvy and myself have been trying to eat healthier and cleaner. For us, this means less processed foods like cold cuts, store-bought bread, fast food, etc.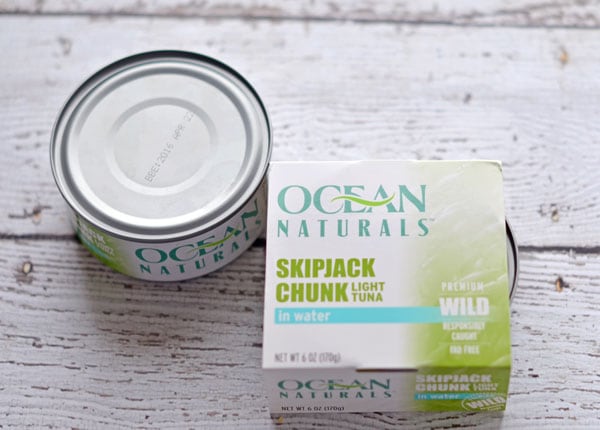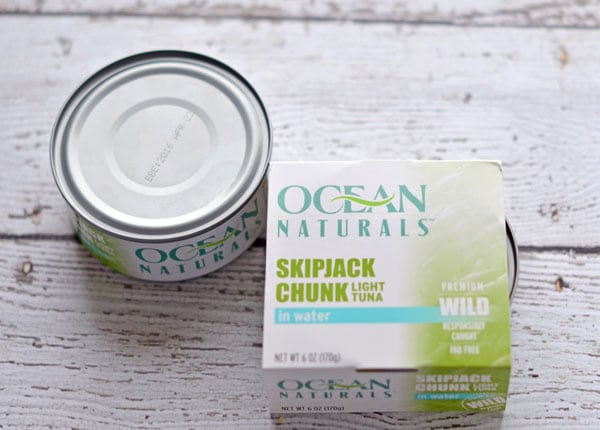 For me, the hardest part of this has been lunch by far. Since I work from home, I'd often just put together some quick mix of a sandwich, salad and/or canned soup. These days I've mostly been eating salads, but as we all know, as delicious and fresh as salads are, they just get bland and boring after a while. So, I set out to find a healthy alternative that could pack a punch of flavor.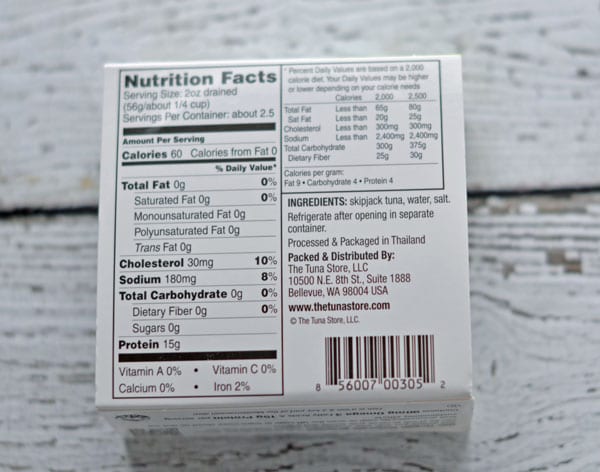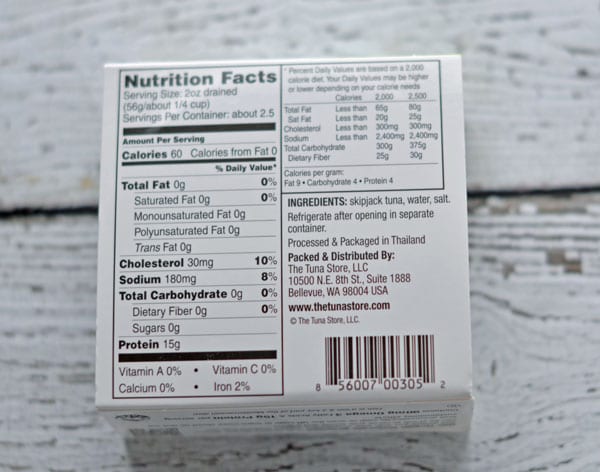 I love that the ingredients are simple and natural.
When we don't have any protein like chicken or pork leftover from the night before, I'll often open up a can of tuna to have with lunch. Since I'm trying to not eat a ton of carbs these days, making sure I get a good serving of protein helps keep me full and energized. One of my favorite brands of canned tuna these days is Ocean Naturals.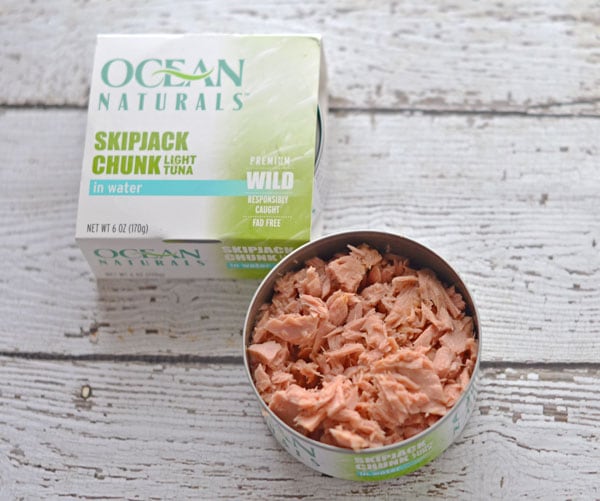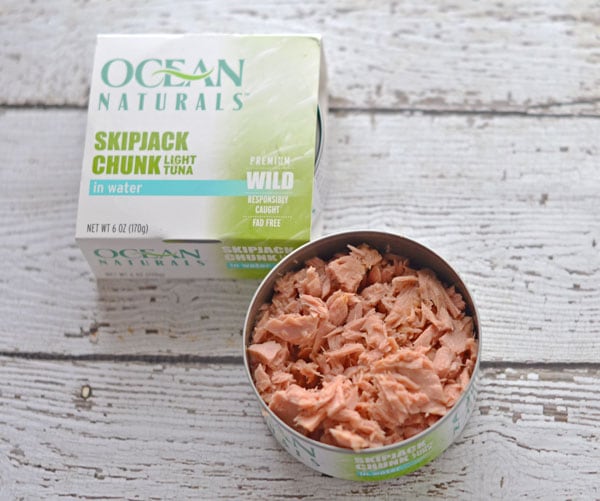 One of my favorite things about this tuna is that it is actually chunky. I'm so not a fan of tuna paste, bleh.
Ocean Naturals meets my 3 main features I look for in tuna: it's good, good for you by containing 90mg of Omega 3 fatty acids and 15g of protein per serving and even good for the planet because the Skipjack tuna is responsibly-caught. There are no fillers or additives to the tuna, so I can feel good that Mr. Savvy and myself are continuing to eat clean. You can find out more by visiting the Ocean Naturals Facebook page where you can also enter to win the Tuna Tuesday giveaway for free products.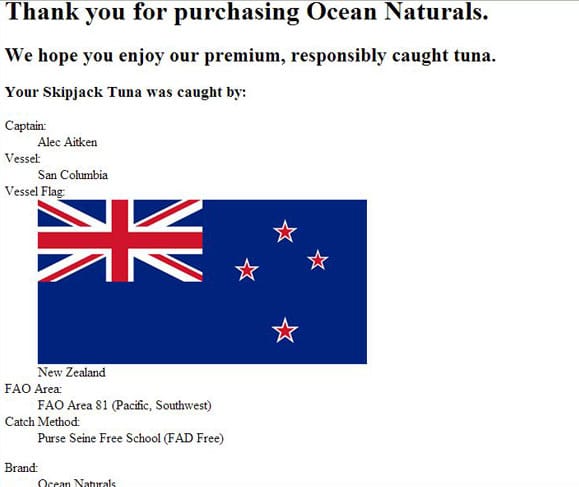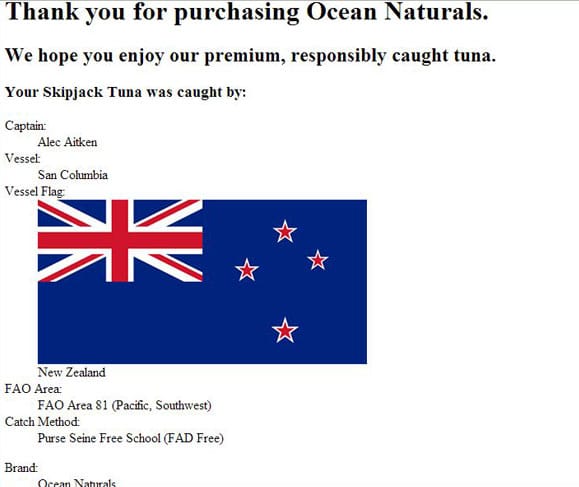 How cool is it that you can even put in information from your tuna's packaging and find out where it came from?!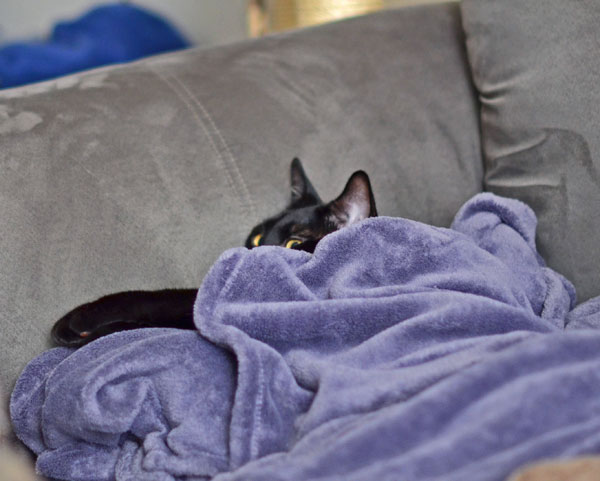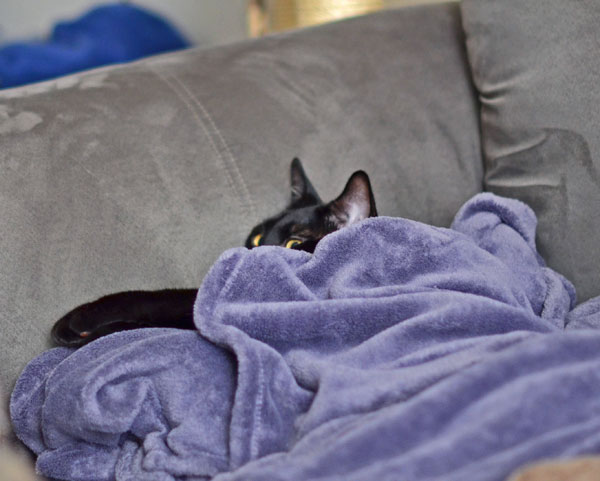 Knowing that this tuna is natural, I can even indulge our resident tuna tormentor with just a bite.
After doing a bit of thinking, I decided to make a tuna salad of sorts. Only this tuna salad recipe would be spicy, wouldn't have any mayonnaise and wouldn't be going between 2 slices of bread. The resulting tuna lettuce wraps have a nice spice to them with tons of flavor. Honestly, I kind of prefer eating the tuna in lettuce wraps instead of a sandwich because it's so much lighter instead of heavier lunch just making me want to take a nap. Plus, there's plenty left for Mr. Savvy to snack on when he gets home from work instead of turning to the bag of chips.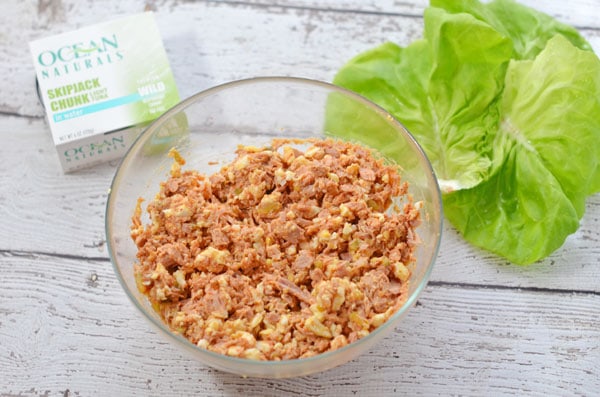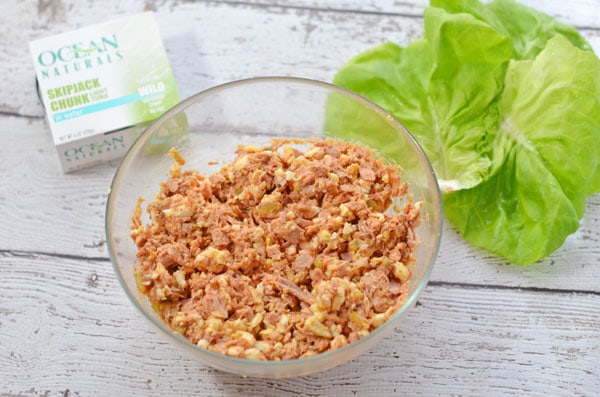 Spicy Tuna Lettuce Wraps
Here's how I put the spicy tuna lettuce wraps together.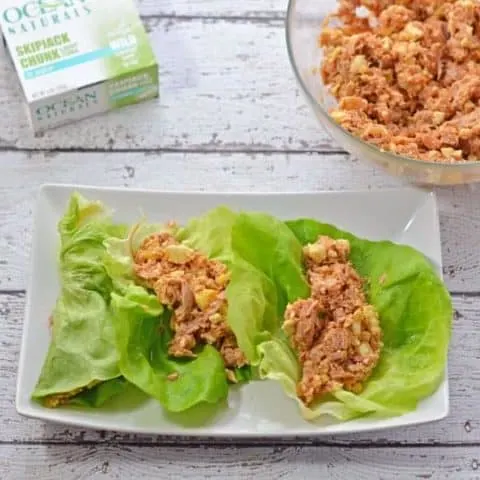 Spicy Tuna Lettuce Wraps
These spicy tuna lettuce wraps are great for lunch or an appetizer.
Ingredients
4 large eggs, hard-boiled and peeled
2 cans tuna in water or oil, preferably Ocean Naturals brand
1 - 2 Tablespoons pickle relish (dill or sweet is fine; can also use chopped green olives or omit completely)
½ teaspoon cumin
½ teaspoon garlic powder
¼ teaspoon cayenne pepper
2 - 3 Tablespoons sriracha sauce (or hot sauce)
salt and pepper to taste
Lettuce leaves - exact amount will depend on size, but at least 8 large lettuce leaves. We prefer butter lettuce.
Instructions
Place eggs in large bowl and mash with a fork until desired chunkiness.
Stir in 2 cans of tuna and relish or olives.
Sprinkle cumin, garlic powder, and cayenne over the top of the tuna mixture and then thoroughly mix in.
Add sriracha sauce to desired spiciness and wetness and stir.
Season with salt and pepper to taste.
Cover and set aside in refrigerator for flavors to meld until just before serving. Overnight will yield the best flavor.
Just before serving, thoroughly wash and dry lettuce leaves.
Fill with 1-2 Tablespoons of tuna mix. Be careful to not overfill or the lettuce will tear.
Notes
If you aren't a fan of spicy, you can use mashed avocado or guacamole in place of the sriracha.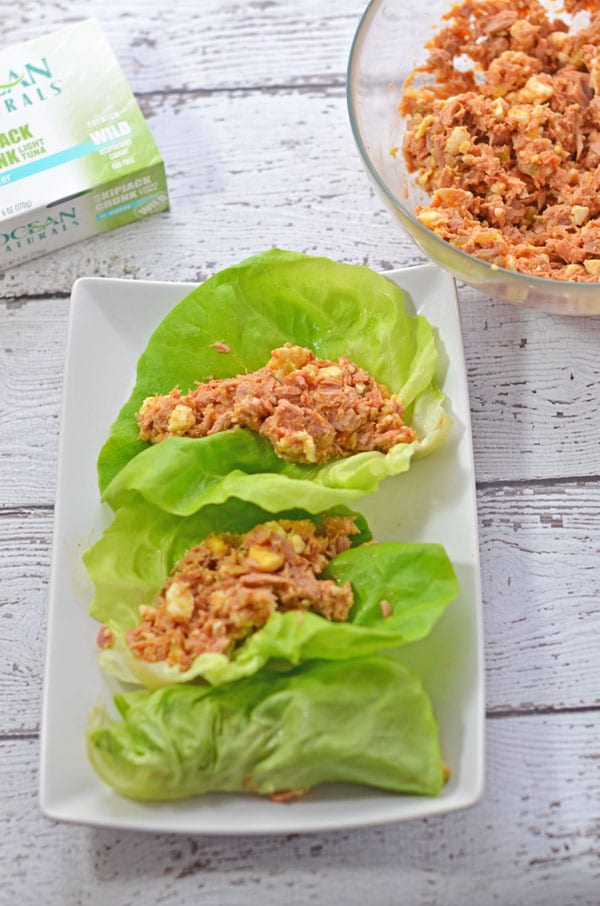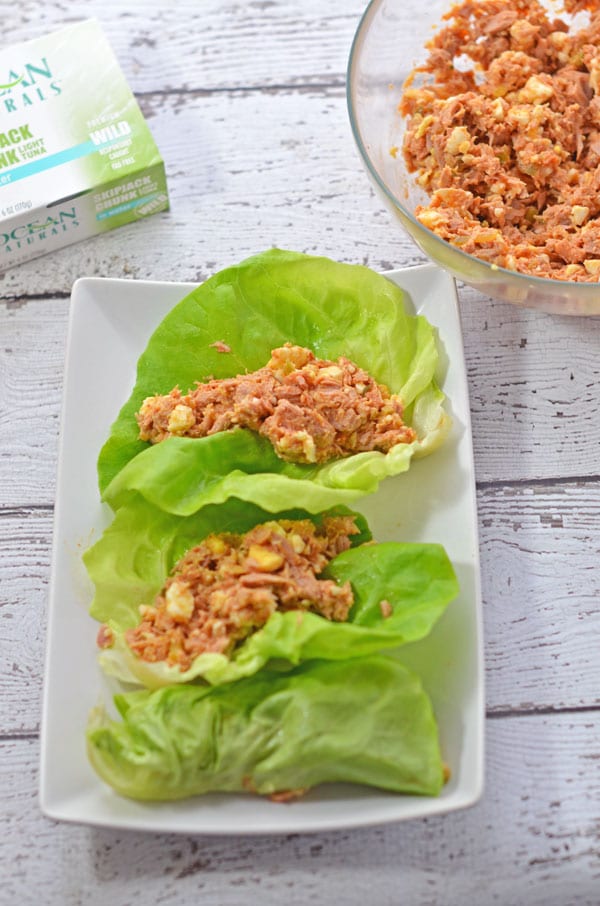 I hope that you enjoy these Spicy Tuna Lettuce Wraps as much as I did!