Looking for something different to help keep you warm this cold season? You'll want to give this spiced apple cider tea recipe a try.
This is a sponsored post written by Smart Savvy Living on behalf of In The Raw and SheSpeaks. All opinions are entirely our own.
As soon as the hint of cooler air hits here in the south I'm ready to do happy dances on the rooftop. I love sitting down with a piping hot mug of apple cider or tea but it's not so appetizing when it's still in the 80s and 90s.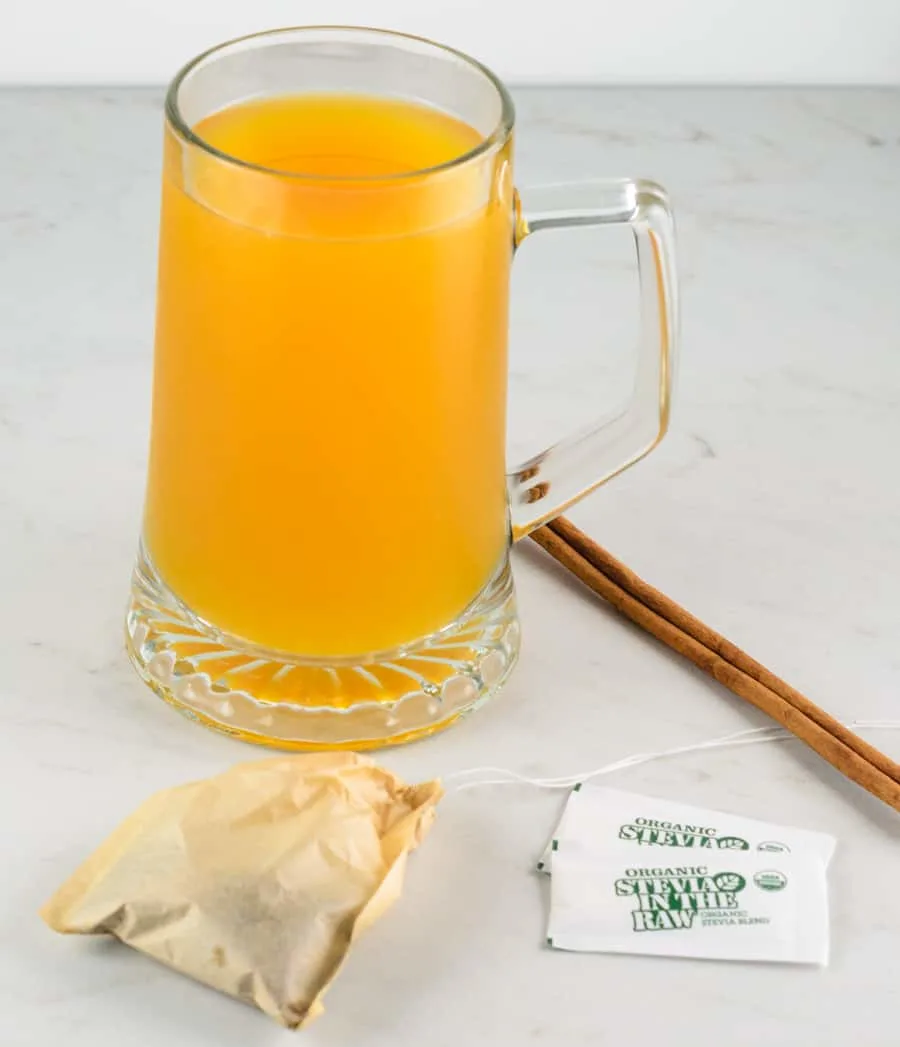 We're thankfully starting to have a cooler day now and then which has me so excited. Sometimes it's the little things.
Anyway, one day I was having a tough time deciding between tea or cider. Then I had the idea of combining the two.
Spiced Apple Cider Tea Recipe
I've had apple flavored teas and also spiced teas that I've enjoyed so why not? I have to say it was quite the success!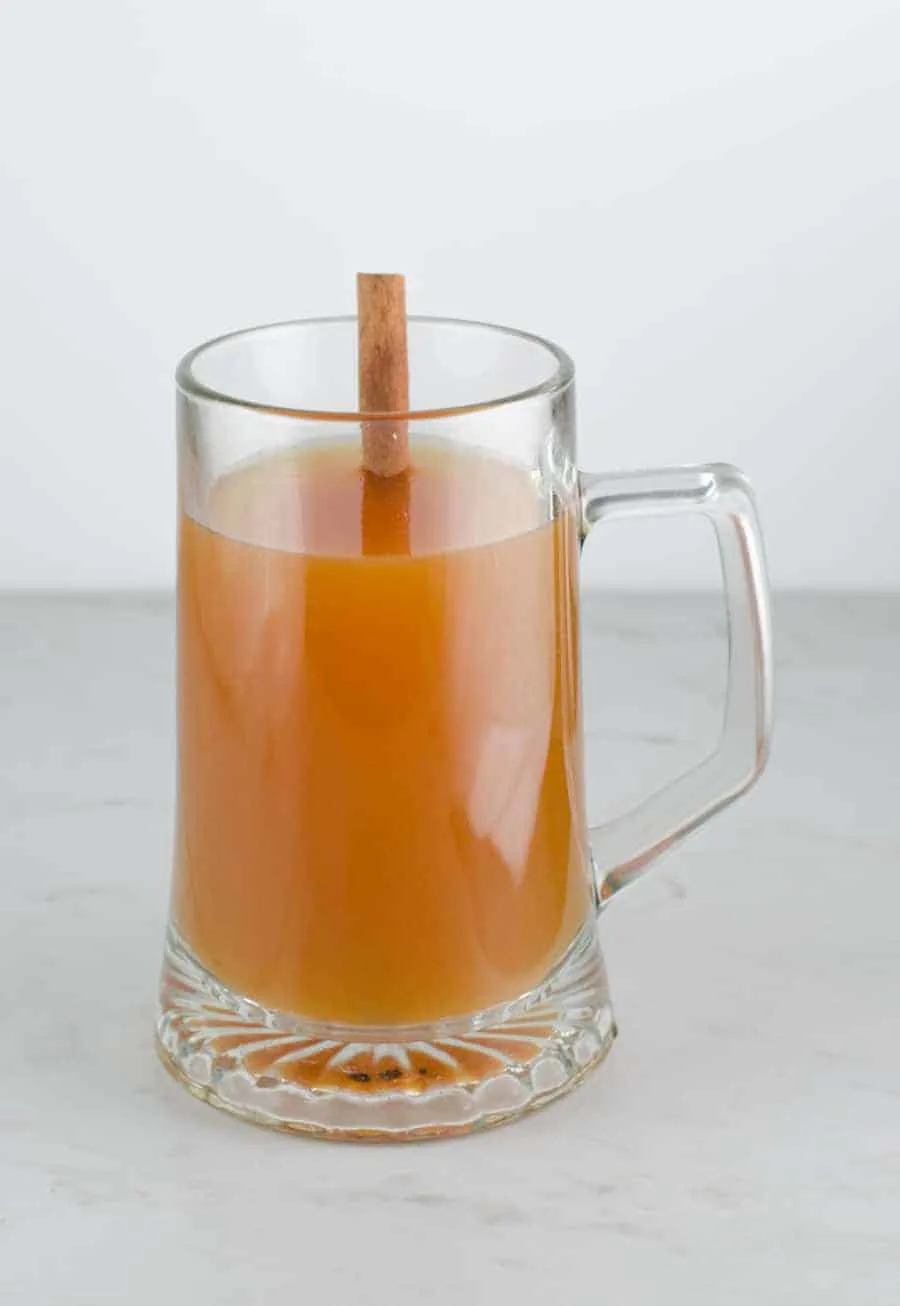 It's a little bit sweet, it's a little bit spicy and it's a whole lot of comforting deliciousness to warm up with.
You can see the warm color change from the first photo of just cider to the others where it's been combined with tea and spices. Yum!
Being from the south I do like my tea sweet. I also prefer to use an unsweetened fresh apple cider.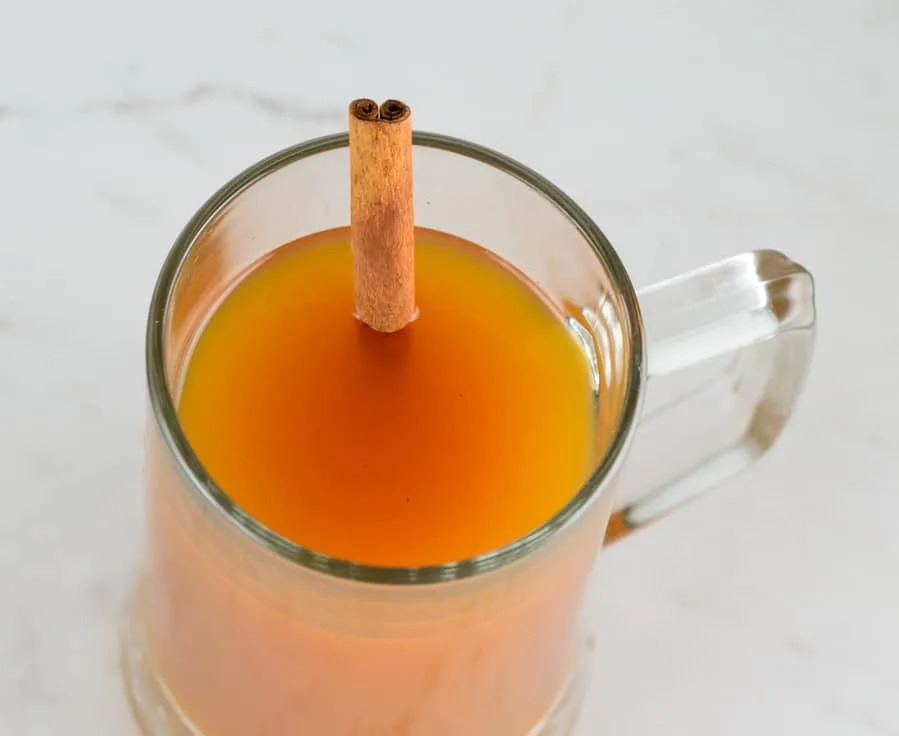 So, I needed to add a bit of sweetener to this spiced apple cider tea. But, I've also been limiting how much extra sugar and calories I drink.
I've been trying various options but some have an aftertaste I don't care for. The latest one I've tried is Organic Stevia In The Raw® and is the one I've enjoyed most by far.
One packet has been enough for me to sweeten a mug of tea (and this cider tea). This is nice because each packet is only 3 calories and sweetens about the same as 2 teaspoons of sugar. Two teaspoons of sugar is 32 calories. And I honestly used closer to a tablespoon of sugar in the past.
I also like that it's USDA organic certified without breaking the bank. You can get a box of 40 packets for around $3.19 and even purchase it online here.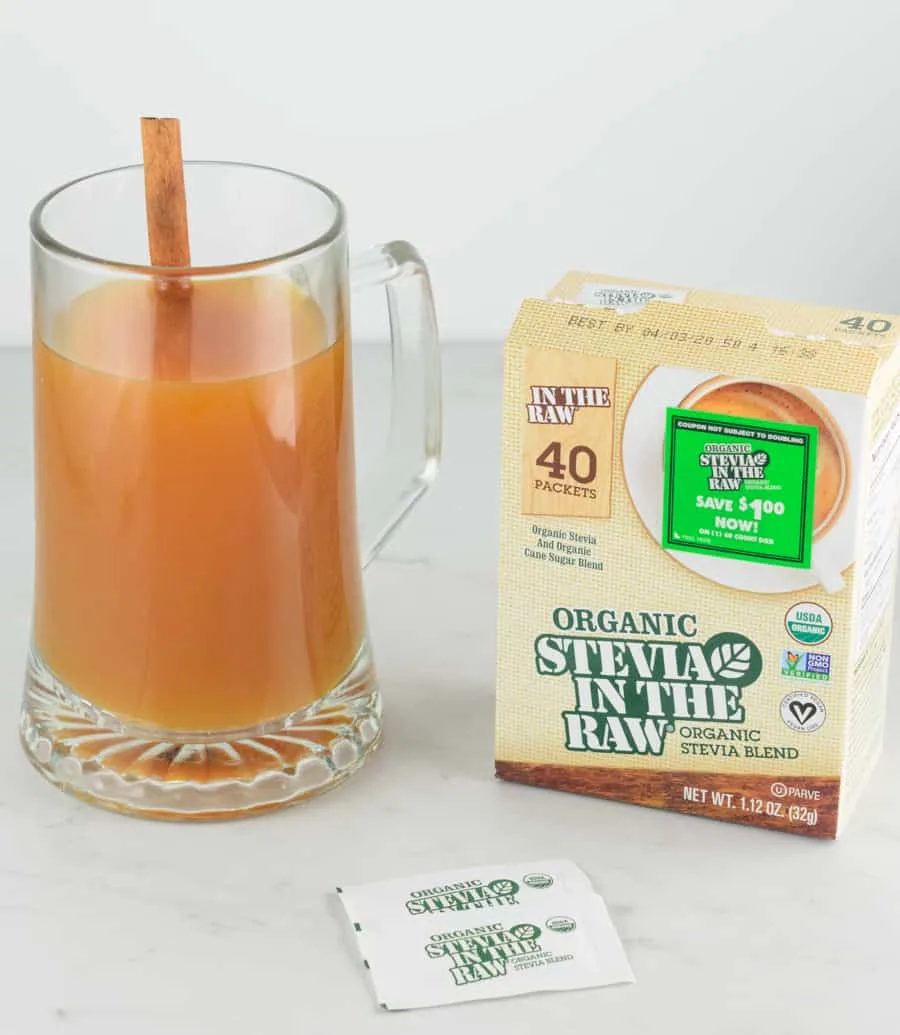 Organic Stevia In The Raw is also Non-GMO Project verified, vegan certified, and naturally gluten-free.
You can see where Organic Stevia In The Raw is sold at near you with the store locator. You can also find out more about the brand on Facebook, Instagram, and Pinterest.
Make sure to check out the end of this post to see how you can enter to win some Organic Stevia In The Raw, too!
Here's how to make the spiced apple cider tea. It's for one 8-ounce serving but it can easily be doubled, tripled, etc.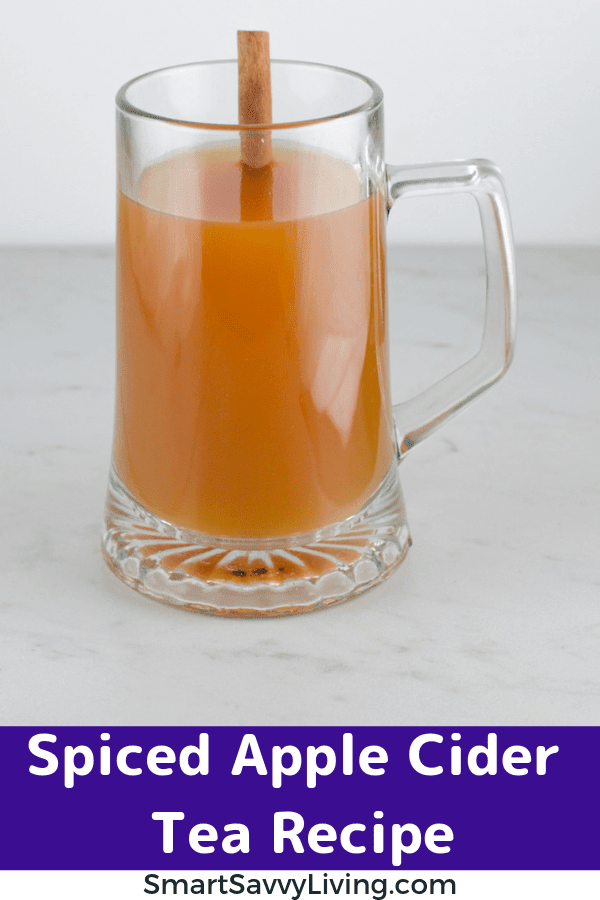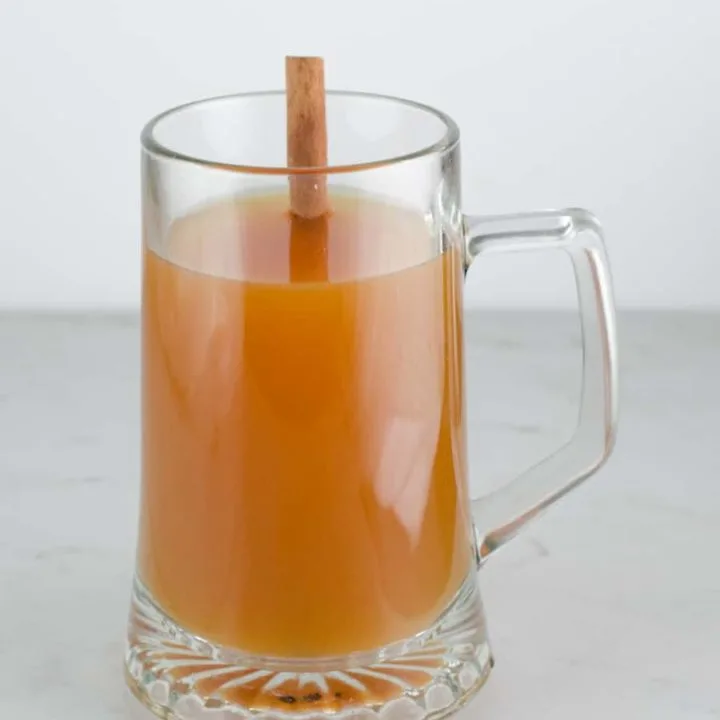 Spiced Apple Cider Tea Recipe
Additional Time:
3 minutes
Love hot apple cider and hot tea? See how awesome they can be together with this spiced apple cider tea recipe.
Ingredients
8 oz apple cider (can also use juice)
1 small black tea bag or enough loose tea for 8 oz
¼ teaspoon ground cloves
¼ teaspoon allspice
⅛ teaspoon cinnamon
1 Organic Stevia In The Raw packet
Optional garnishes: slice of apple, lemon, or orange; cinnamon stick, whole cloves, etc.
Instructions
Bring apple cider or juice to a boil in a saucepan on the stove or a microwave-safe container in the microwave.
While heating, add tea (if loose) to an infuser or tea bag along with spices. Shake gently to mix together and place in 8+ oz mug.
Once cider is boiling, pour over the tea bag(s) and let steep for 3 - 4 minutes.
Stir in Stevia In The Raw and garnish as desired. Serve immediately.
Notes
Recipe can easily be doubled, tripled, etc. according to your needs.
Organic Stevia In The Raw Giveaway
Head over to the Organic Stevia In The Raw giveaway page to enter to win 1 of 4 swag bags or 1 $50 grocery gift card. Good luck!