Do you dread doing laundry because you always have a mountain to do and it takes forever? Check out our smart tips for how to do laundry faster!
This post with tips for how to do laundry faster is a sponsored post written by me on behalf of Best Buy. The reviewer has been compensated in the form of a Best Buy Gift Card and/or received the product/service at a reduced price or for free. #SwashatBestBuy
If you think about it, laundry is really one of the easiest chores to do, especially if you think about how it was done in the "old days". Put clothes in one machine, add some detergent, turn it on, let it do its thing. Add clothes to another machine and let it do its thing. However, I'll be the first to admit I can be quite the unorganized procrastinator, AKA, yes, I tend to have mountains of dirty laundry that I dread doing because I know it's going to take forever. Thankfully, with our smart tips for how to do laundry faster, I've seen the light at the end of the dirty laundry tunnel and you can too!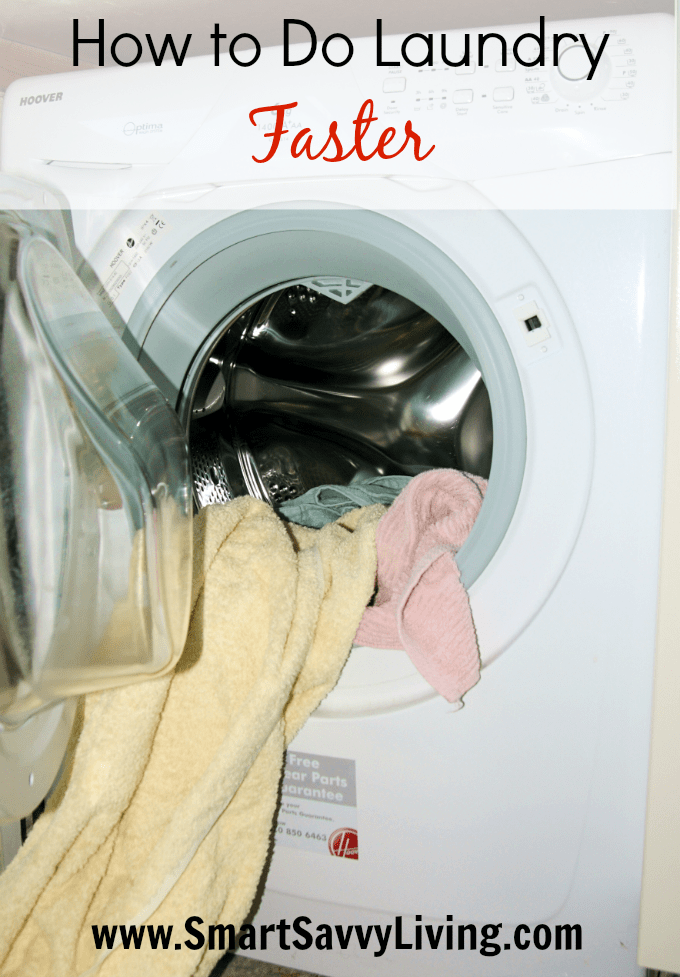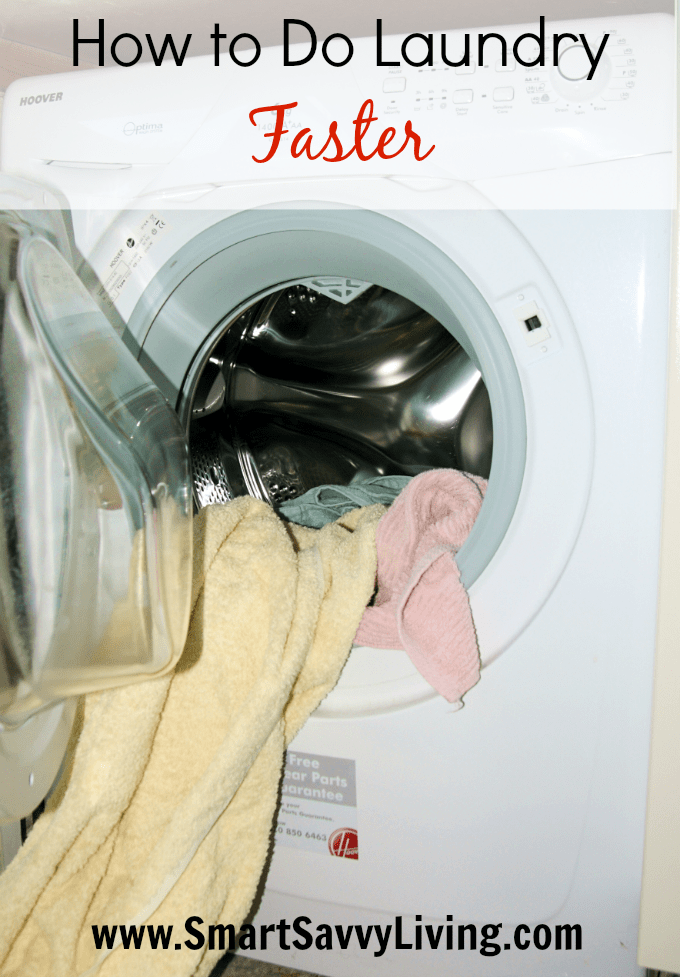 1. Keep your dirty laundry sorted. I'm honestly not even close to being a neat freak. So, I'll admit, it's not uncommon for me to end up with a pile of dirty laundry on the floor or in the closet. It's best to sort your laundry when washing (lights, darks, whites, etc.), so it takes me a ton of time to go through the pile to wash. Instead, I recently bought a laundry cart that has 3 different sections so I can immediately put the dirty laundry in the right bag and when it's full, dump it into the washer without having to sort it.
2. Treat stains as soon as possible. Generally the longer a stain sits, the harder, and longer, it is to get out. Hot temperatures from drying your clothes before treating can also set the stain. So, it's important to treat stains as soon as possible. Some treatments may be able to be left on clothing until your next laundry day, but be sure to read the label and test on other less important garments first.
3. Use detergent pods. Yes, I'm an adult and still manage to drip laundry detergent everywhere when trying to measure it. Plus, you may need to measure out several products for your laundry like fabric softener, scent enhancer, brightener, etc. Many detergent pods include the extra products so you don't have to waste time measuring. Just drop the pod in your washer, add your clothes, turn on and let the washer do its job.
4. Put clean laundry away as soon as it's done. As I mentioned, I'm bad about leaving dirty laundry on the floor. So, yes, I'm also bad about leaving laundry in baskets or even the dryer. However, I know this wastes a lot of time in the long run by leaving my clothes wrinkled, wasting time trying to sort through to find that one shirt and having a huge mountain of laundry to put away once I finally decide to put it all away. I've been trying to get better about putting laundry away as soon as it's done and it's amazing how much time it saves me in the morning.
5. Need frequent dry cleaning? The SWASH Clothing Care System may be the answer. Many of us have jobs where we need to wear nice clothing for special meetings and even daily to the office. The majority of this style of clothing needs to be dry cleaned, which can be time consuming, not to mention expensive. That's why I love the idea of the SWASH Clothing Care System available at only Best Buy.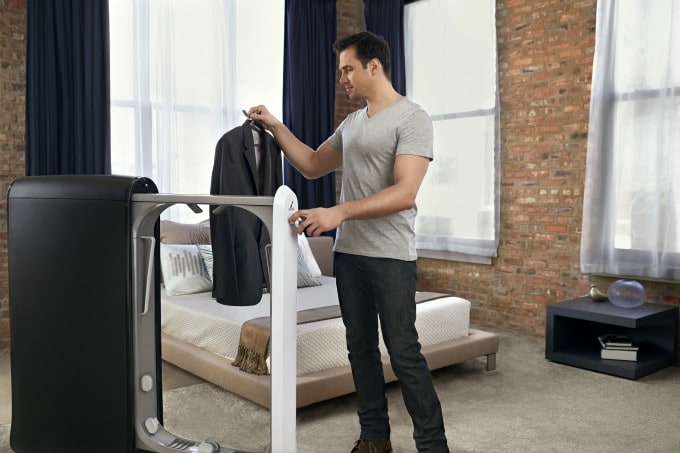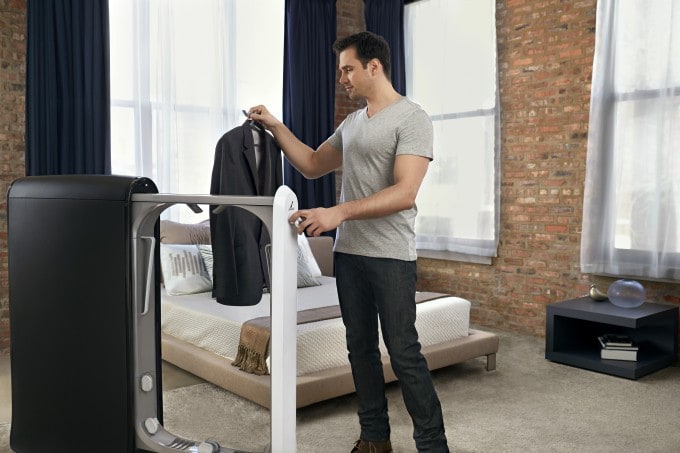 What Makes the SWASH Clothing Care System so Savvy?
Provides in-home clothing care in as little as 10 minutes
Dewrinkles, refreshes, restores and preserves clothing
Saves money if you dry clean a lot; for those that dry clean at least once a month, you can cut your dry cleaning bills by about 50%
Your clothes can last longer using SWASH as the system is gentle and doesn't wash away dyes or cause pilling or fading found with normal cleaning
Features an intuitive light system so you can easily see when the process is complete
Adjustable hanger makes it easy to use with all sizes of clothing
Fits in most small spaces and looks attractive while operating quietly
Easy installation by just plugging it in; no water, plumbing, pipes, vents or special hookups needed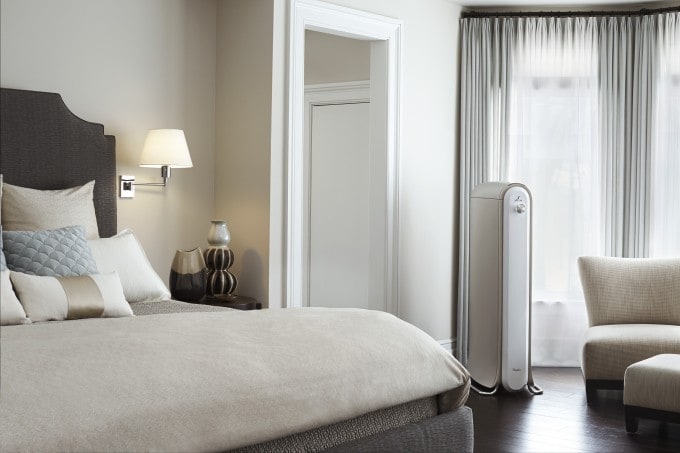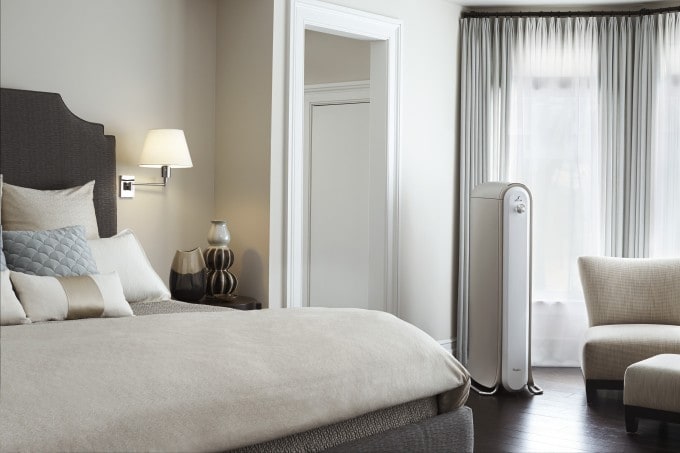 While the SWASH Clothing Care System doesn't completely eliminate the need for dry cleaning, I think it's awesome for those times when that really nice outfit you want to wear just needs a little refreshing. Pop it in while you're in the shower and it'll be ready to go by the time you're done! If you'd like to try the SWASH Clothing Care System out yourself, head to Best Buy between 5/17 - 6/6/15 and buy any Whirlpool laundry pair and get $15 off a SWASH Clothing Care System. Or, between 6/7 - 6/20/15 get a $75 gift card when you buy a SWASH system.
Do you have any other smart tips for how to do laundry faster?
Running out of closet space now that you're actually hanging up all your clothes? See how you can save some space with what you probably already have around the house with these DIY Double Clothes Hangers!