In writing this post with beef stew recipes, I participated in a campaign on behalf of Mom Central Consulting for the Certified Angus Beef® brand. I received product samples to facilitate my review and a promotional item as a thank you for participating.
If I asked you all what your favorite comfort food dish was, I'm sure I'd have several different responses. Heck, with as big of a variety of foods that I love, I'd be hard pressed to even pick one dish for myself as we love to eat a variety of comfort foods all winter long. However, I think we can all agree that comfort food is something that warms you inside and out and just gives your heart and soul warm fuzzies. Mr. Savvy has been wanting beef stew for a while now as it's one of his favorite comfort foods (and mine too), but I never got around to making it because I could never decide how I wanted to make it.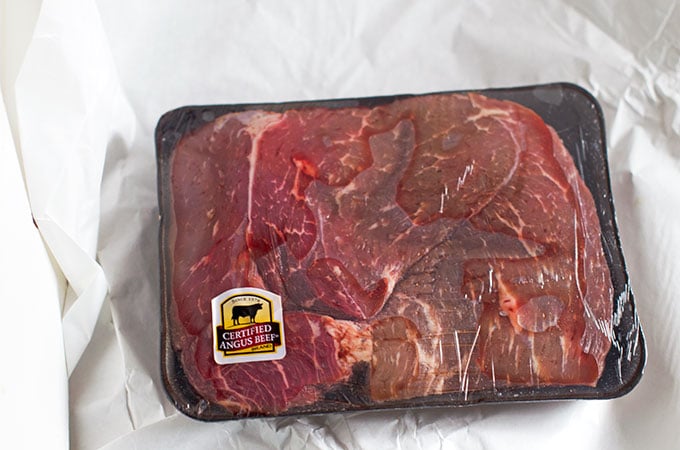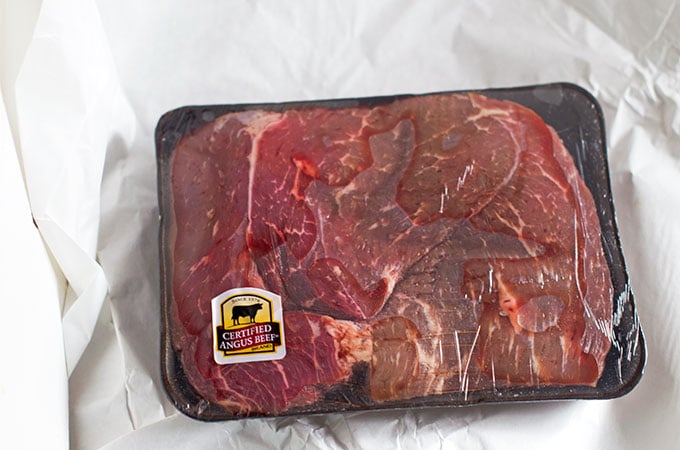 I know some of you may be saying eeeewww, but this piece of beef with lots of marbling is a joy to cook with, and eat!
I'm the type of person that loves a bunch of appetizers or a buffet because I am so indecisive on what I want to eat and love having a variety to take a bite from. So, when I was offered to use some Certified Angus Beef® to try out 2 Recipe Rehab recipes for beef stew, I just couldn't say no! If you aren't familiar with Recipe Rehab, it airs on Saturday's Mornings on CBS (the one about these beef stew recipes will be on tomorrow 2/15/14!). Basically, families submit their favorite family-style recipes that aren't always the healthiest. Then, 2 chefs make their own versions that are a bit healthier. After that, the family chooses their favorite, which is what I was tasked to do with these 2 beef stew recipes. I love watching this show because we're trying to eat healthier and so many really good meals we're used to cooking aren't exactly figure friendly. I often try to make our meals a bit lighter by using less bad fats and more herbs and natural seasonings, but it's always helpful to get ideas from others as well.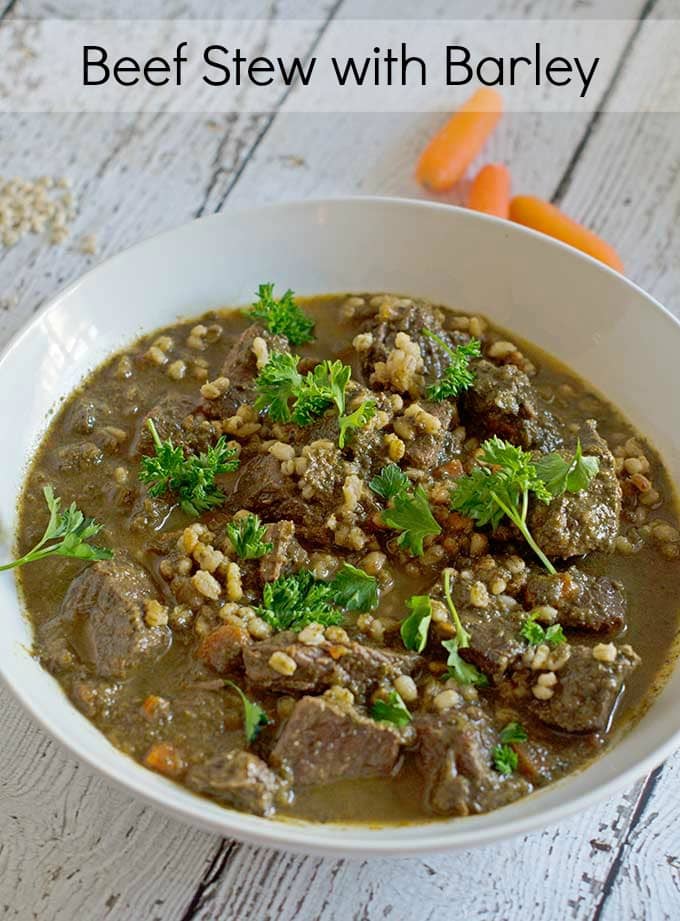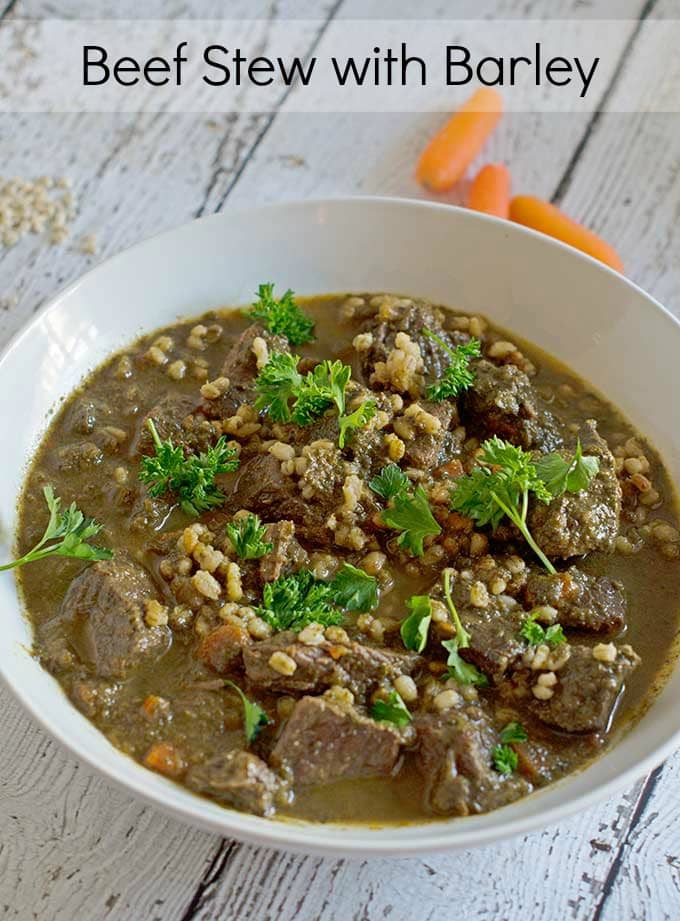 Beef Stew with Barley Recipe
The first recipe we tried was the Beef Stew with Barley because the Mr. has always raved about how good beef and barley is together. I'd actually never had barley before as it was unheard of in our family growing up. I have to say, I can see why the Mr. loves it so much! It's kind of like having rice, but with a nuttier and more wholesome flavor that soaks up the delicious beefy flavor. The stew itself is full of beefy goodness, and actually quite a few veggies. This would be a great way to help get your kids to eat more veggies as they aren't super chunky and visible. We both loved this stew and thought it had a very nice rich flavor without being super heavy. Do keep an eye on it when cooking, though, as I did have to add a bit more broth as it cooked. Get the recipe here: Beef Stew with Barley recipe.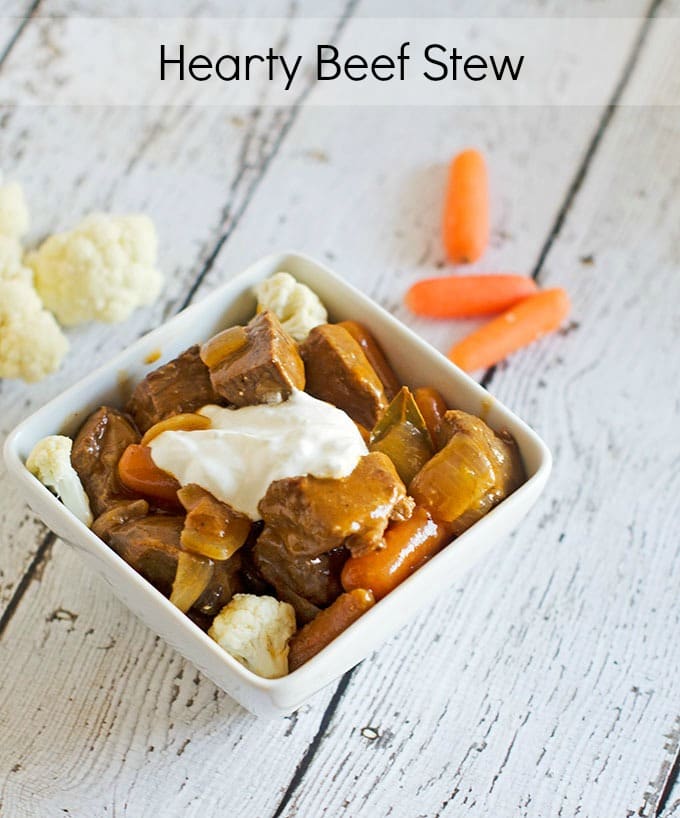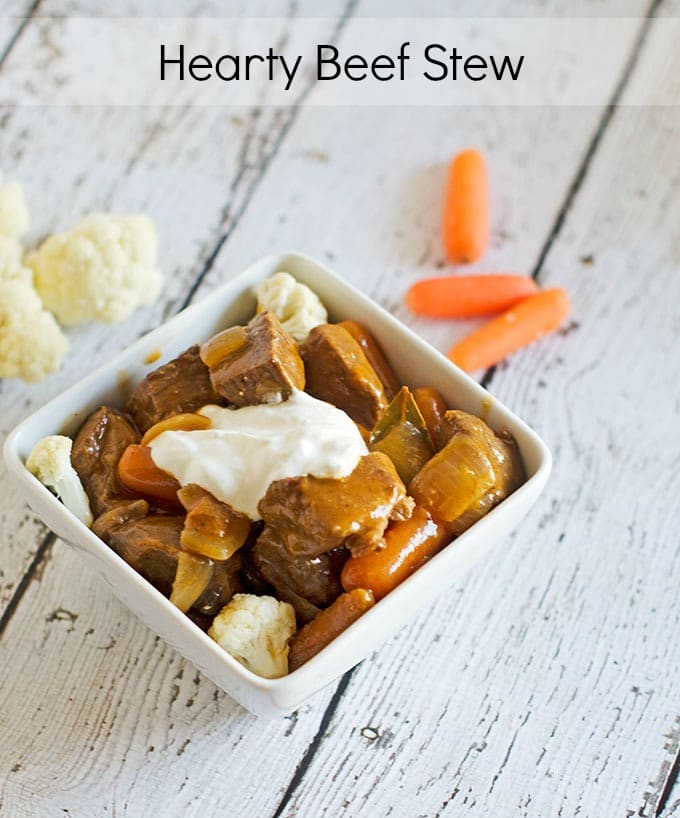 Hearty Beef Stew Recipe
The second beef stew recipe was the Hearty Beef Stew. This beef stew is more traditional, but instead of adding on the calories with potatoes or rice, the stew is ladled is ladled over steamed cauliflower, which I love. This beef stew was so amazing, I have to say I in no way missed the extra carbs, though the broth is so good and flavorful that you can't help but dip a slice of hearty bread into it. Seriously, you all know how much I love meat, and especially beef, but the broth from all the herbs, vegetables, beef and wine is so good, I'd be happy with just a bowl full of it. The beef was perfectly tender and I loved the chunkiness of the veggies so they didn't get lost. Even though the Mr. loves beef and barley, he was totally in love with this stew too. In fact, he said it was absolutely spot on save for a couple adjustments, like adding a bit of cayenne powder as we both like things a little spicy. Between the 2 of us, we actually ate the whole pot in one night, save for the bowl I had to hide for pictures the next day! Get the recipe here: Hearty Beef Stew recipe.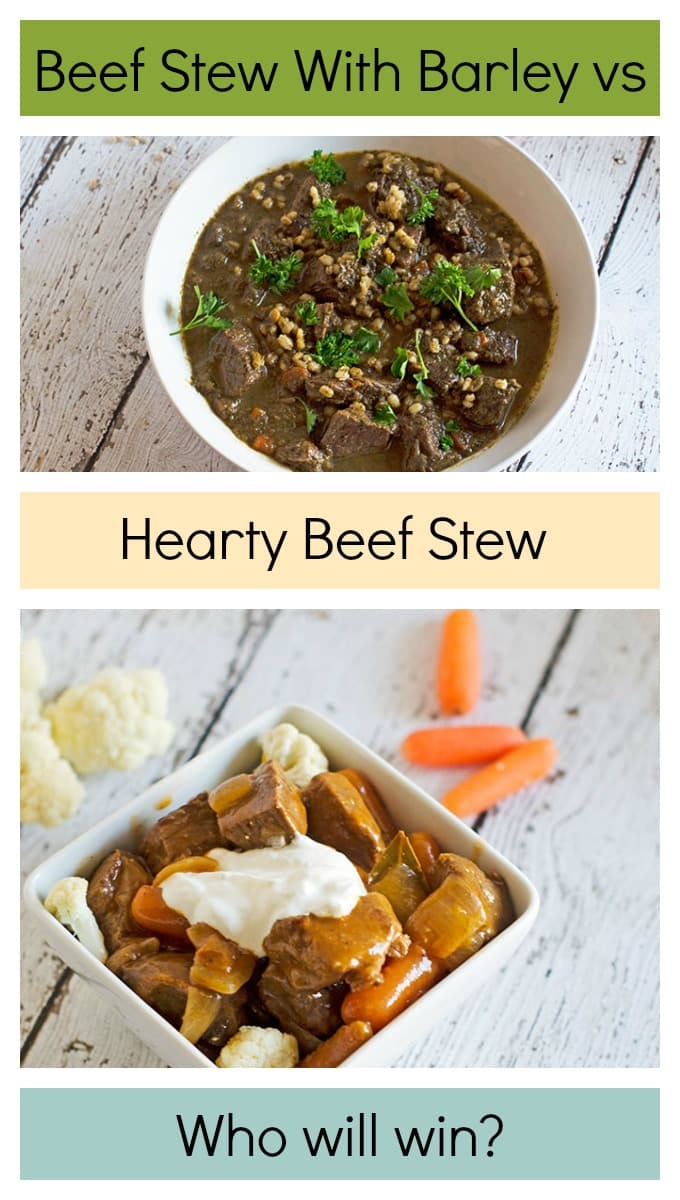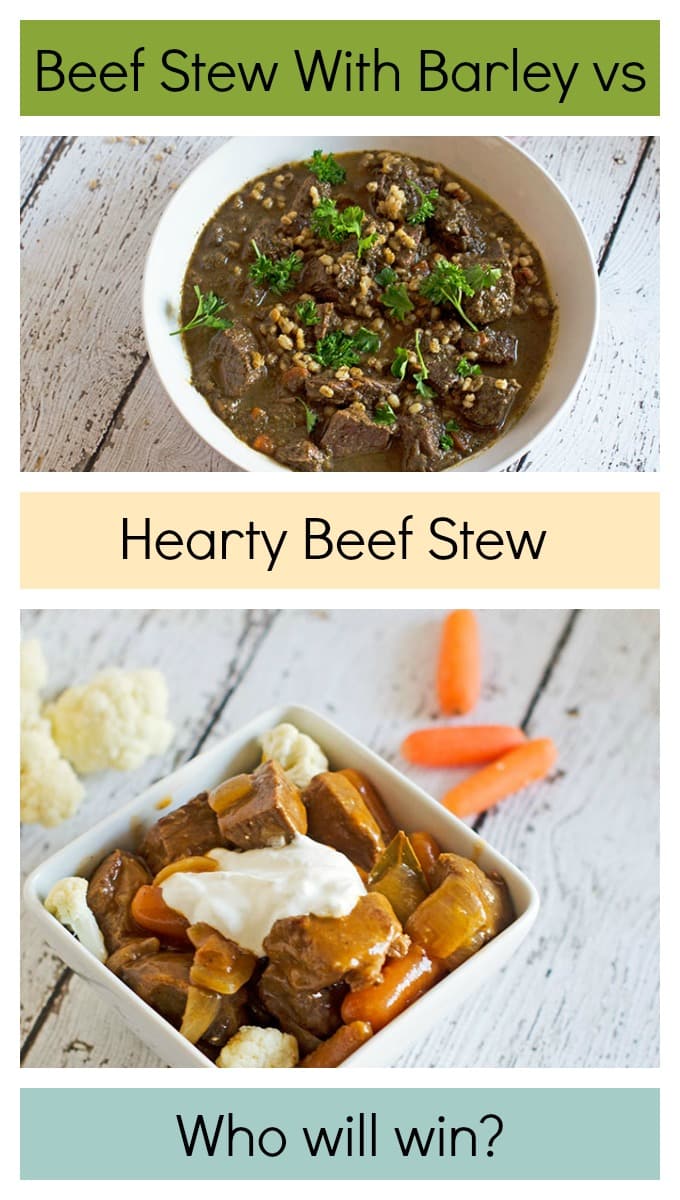 Who Was The Winner?
So, who won the beef stew battle in our family? While I would absolutely make both of these recipes again, I have to say that the Hearty Beef Stew edged out the Beef Stew with Barley. Even though both recipes do take a good bit of prep work (luckily Mr. Savvy makes for an awesome sous chef), they are both excellent and worth all the work.