I received product at no cost to facilitate this Protect-A-Bed Luxury Adjustable Pillow Review for our 2013 holiday gift guide.
Several months ago, we finally got a new mattress. This was something I was super looking forward to as we had actually been sleeping on an air mattress for a while after moving. The air mattress was actually comfortable, but it's not something I wanted to sleep on long term and I wasn't sleeping that great. Plus it had to be replaced a few times since we have cats. After we got the nice comfy memory foam mattress, my sleep started to improve some, but it still wasn't at the level I was hoping for.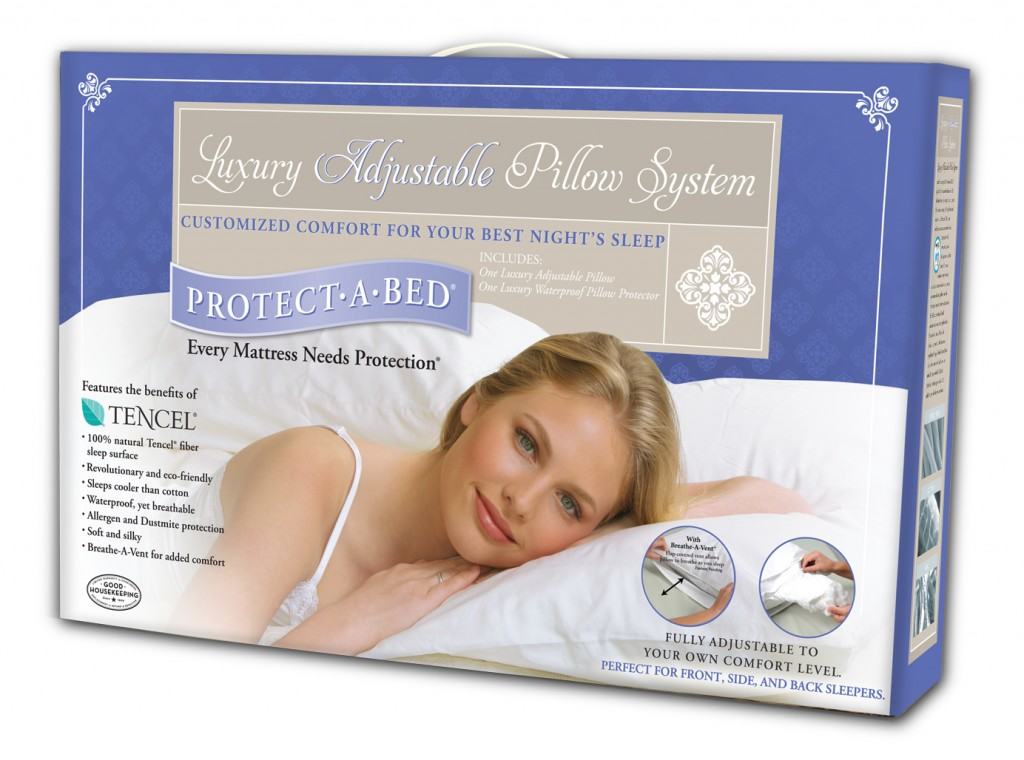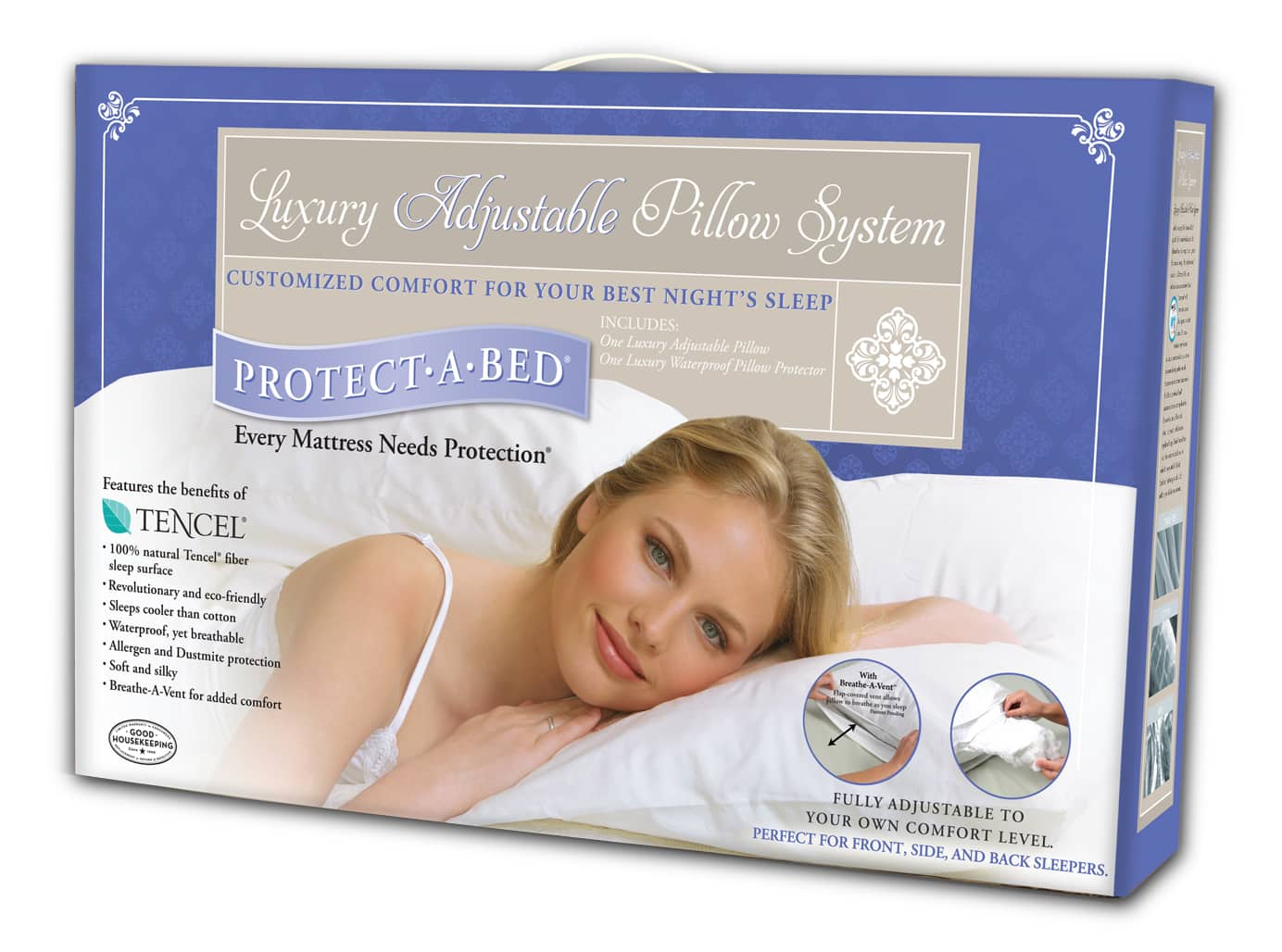 So, what was the problem? Our pillows could use a refresh too! I don't know about you, but I have always thought of the mattress more for a good night's sleep, but when I was sent a Protect-A-Bed Luxury Adjustable Pillow to review, I saw just how important pillows are too.
Protect-A-Bed Luxury Adjustable Pillow Review
Price
The Luxury Adjustable Pillow is available in standard queen size and retails for $129.99 on the Protect-A-Bed website.
What I Thought was Super Smart About the Protect-A-Bed Luxury Adjustable Pillow
Made with Tencel®, instead of cotton, which is hypoallergenic and antibacterial
Also features a Miracle Membrane® that protects against allergens, dust mites and spills
Features a Breathe-A-Vent which allows your pillow to breathe and not get uncomfortably hot
Has adjustable filling so you can customize the height and firmness to your liking
Very well made and quite comfortable
What I Thought was Not so Savvy About the Protect-A-Bed Luxury Adjustable Pillow
A bit more expensive than what I'd normally pay for a pillow, but I find it to be totally worth it
Would be nice if it came with some sort of bag to store any of the filling you want to take out
My
Protect-A-Bed Luxury Adjustable Pillow Experience
First of all, I just have to say that I've been sleeping SO much better with this pillow. I like a bit firmer and substantial pillow, so I didn't remove any of the filling as I found it perfect as is. I enjoyed the fact that the pillow came with its own cover that actually feels quite soft and silky, though I did go ahead and put it in a pillow case to match our other pillows and keep it that more safe. The pillow itself seems to be pretty well made and has held up to a couple week of use quite well. This means a lot for me as I tend to move my pillows around a lot at night and sometimes even "cuddle" them.
Is the Protect-A-Bed Luxury Adjustable Pillow a Smart and Savvy Holiday Gift Choice?
YES! The pillow is a bit on the expensive side, but if you wish a good night' sleep upon any one you're buying gifts for, this pillow is a winner. Mr. Savvy has already stolen this one, so I just might have to gift another one of these Protect-A-Bed Luxury Adjustable pillows to myself. ;)
For more information about Protect-A-Bed, follow their blog, Facebook and Twitter page.
Win It
Thanks to the generosity of Protect-A-Bed, one lucky Smart Savvy Living reader will win their very own pillow. Open to legal residents of the 50 United State + DC only that are 18+ years of age. Prize cannot be delivered to PO Boxes. All entries must be recorded on the Rafflecopter below; please allow a minute for it to load. See full terms there. Smart Savvy Living is not responsible for any prizes.