I am a NETGEAR Ambassador and I received this product for free in exchange for my honest, unbiased opinion in this NETGEAR ReadyNAS 212 review.
Whether you're looking for more storage for your files, the ability to easily access files from any computer in your home or to have a media server a NAS system may be your answer. Read our NETGEAR ReadyNAS 212 Review to see if it may be a good solution for you.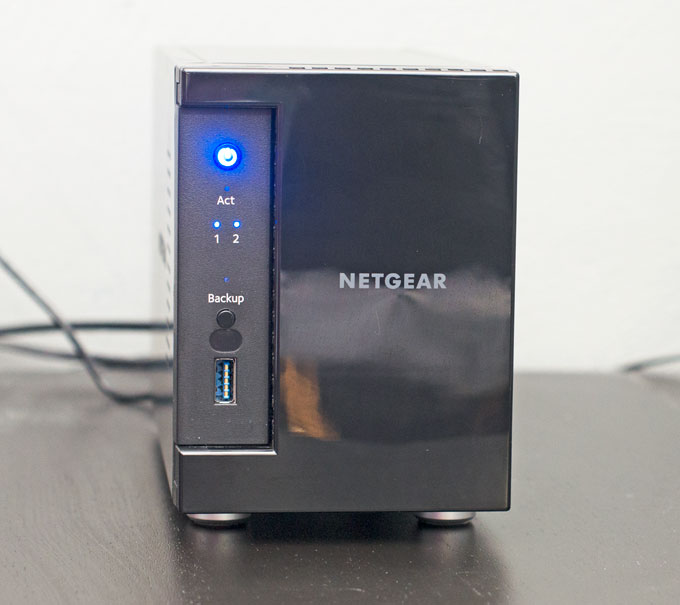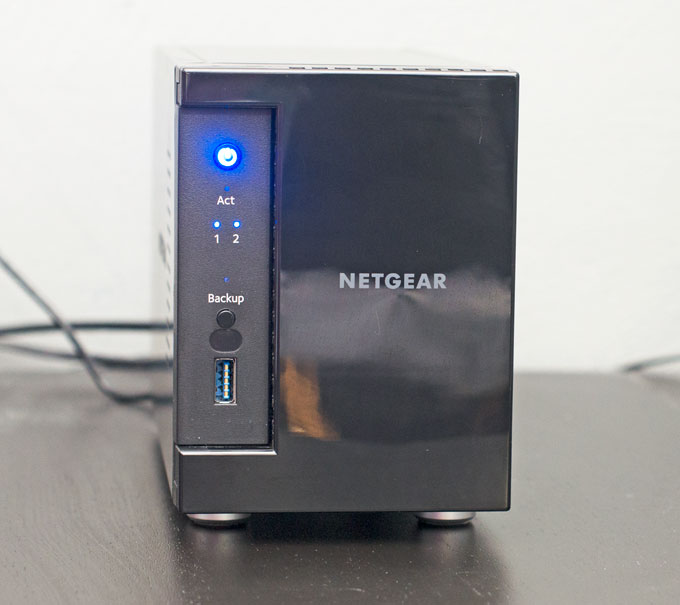 The NETGEAR ReadyNAS 212 may be small, but it sure does look nice.
What is a NAS Device?
NAS stands for network-attached storage. It is a system consisting of hard drives, an ethernet connection, and a basic operating system. The device connects to your in-home network and acts as a central storage device for your files that can be accessed by any computer or device on the network.


The operating system interface is very user-friendly.
Why Would You Want a NAS?
As our lives become more and more digital and technology based, a NAS device can be helpful for many households looking for solutions including:
You want an easy way for multiple computers in your household to access the same files
You want a backup solution outside of a 3rd party cloud service
You want to run a media server/media streaming to be accessed by multiple devices
A device that can do all of the above at once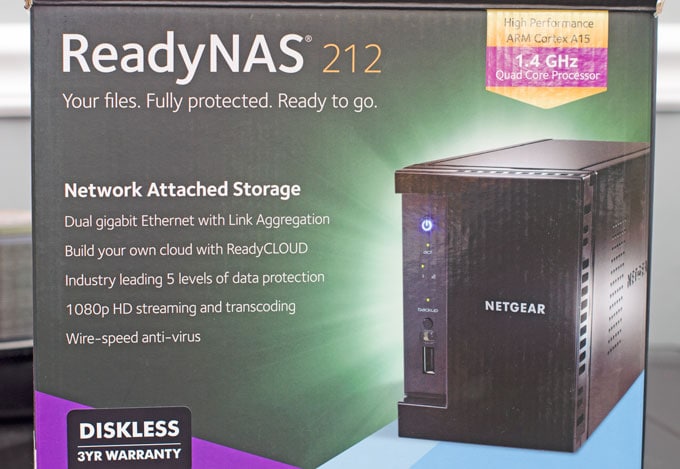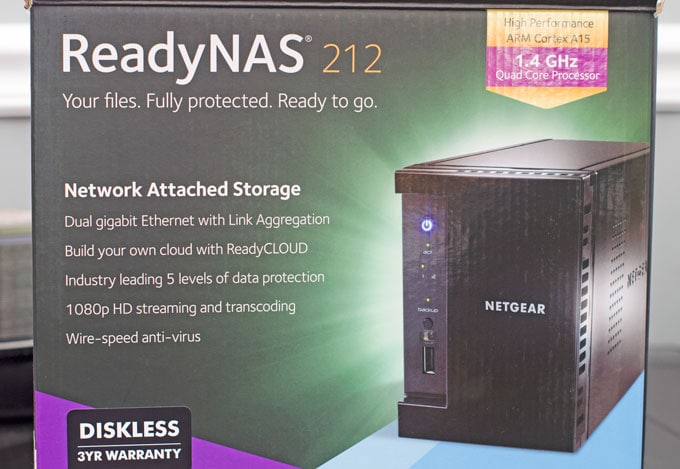 Features of the NETGEAR ReadyNas 212
Super easy installation
Has a high-performance ARM Cortex A15 1.4 GHz Quad Core Processor
2 GB of RAM
2 hard drive bays that can be up to 6TB each (12TB total)
Dual gigabit Ethernet ports
Up to 200MB/s read and 160MB/s write
Advanced BTRFS file system that offers 5 levels of complete data protection
Built-in anti-virus scanning that has near-zero loss of throughput while scanning
1080p HD real-time streaming and transcoding
Several apps available to customize what you want your NAS to do
Comes with all the cables you should need, but you will need to purchase the hard drives depending on the model you purchase
Diskless model retails for around $330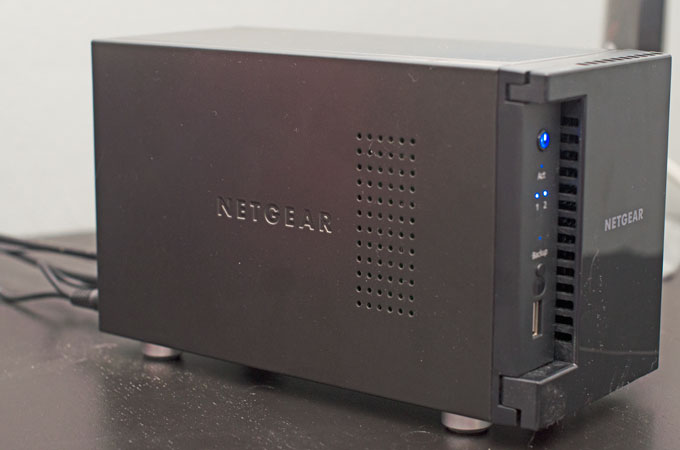 NETGEAR ReadyNAS 212 Review
I consider myself to be a pretty tech savvy person, but I'm honestly not overly familiar with using a NAS. Since both Mr. Savvy and myself work in tech related fields, we have a lot of files to store and have been looking for an easier solution to stream media to our Playstation and other devices, so I really liked the idea of having a NAS. However, Mr. Savvy is a Systems Administrator and was all sorts of giddy over us having an at-home NAS.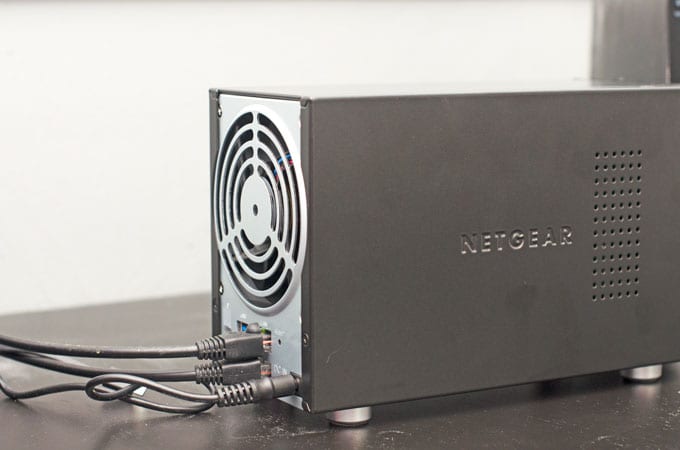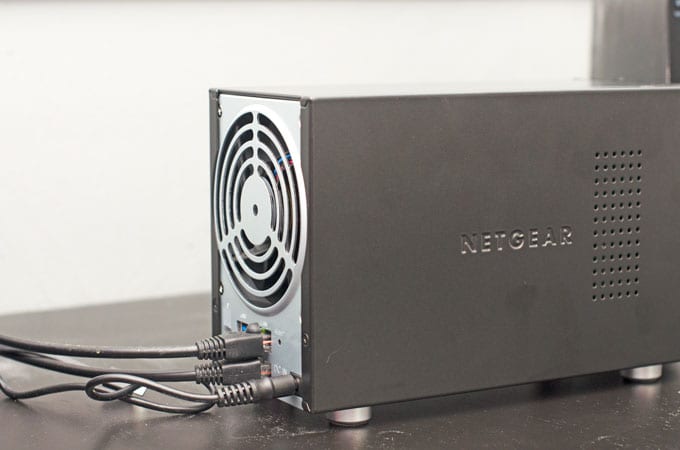 Since Mr. Savvy is more experienced with these sorts of items, I let him set it up and give it the first try. Here are his initial thoughts about the NETGEAR ReadyNAS 212:
Really easy to setup - just plug it in, go to the website in the instructions, and then a scan should start that finds the NAS
Since the NAS uses DHCP, the IP's were automatically assigned which helps makes setup and access really easy and quick
Dual ethernet ports are a big plus as you can configure them to double the link speed from 1GB to 2GB or have the NAS on 2 different networks
While it's easy for the average home user to use, it also has a lot of advanced network customization options that he appreciates
One small negative he did find is that the hard drive cradles could use some improvement as they can be a bit stiff getting the drives in and out


I love that you can easily see the diagnostics of how the NAS is running.
As a novice NAS user, here is what I thought about the NETGEAR ReadyNAS 212:
I appreciate that the device is small. The box may look large, but the device itself is on the smaller side, which is nice since my desk space is at a premium
The device itself looks pretty nice so I don't mind having it on my desk
Our cats like hanging out on our desks with us, so keep a can of air around if you have pets because you will have fur sticking all over it and need to clean it out regularly to run at peak performance
I liked that it was easy to access after setup. I just needed to put in the IP address and enter my username and password
Intuitive to use - has an user-friendly file system and works like an external hard drive to add files to it
I like that you can use various hard drive sizes depending on your needs and budget
Can access from both computer browser and mobile devices
No monthly fee or internet speed constraints like you have with most cloud services
Runs quietly
Streaming from the Plex app runs pretty smoothly and is high quality


The file system is very easy to browse and use.

Would We Recommend the NETGEAR ReadyNAS 212?
Yes! I would rate the NETGEAR ReadyNAS 212 a 4.5 out of 5 stars for it's affordability, ease of use, and performance that we've experienced while using the NAS over the past few weeks. If you're looking for an in-home storage and streaming solution, I think the NETGEAR ReadyNAS 212 is a great choice.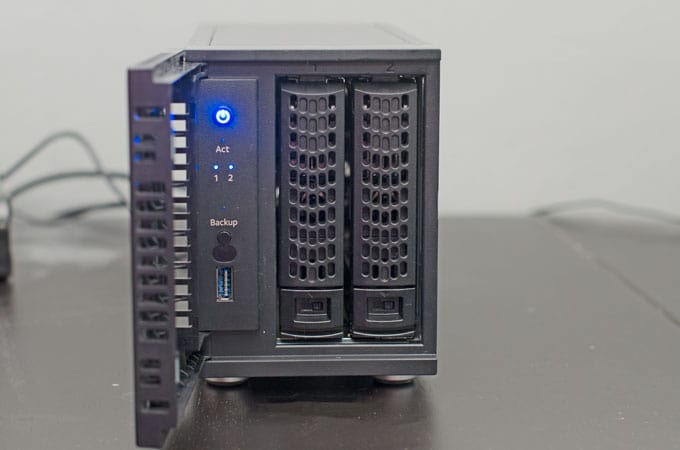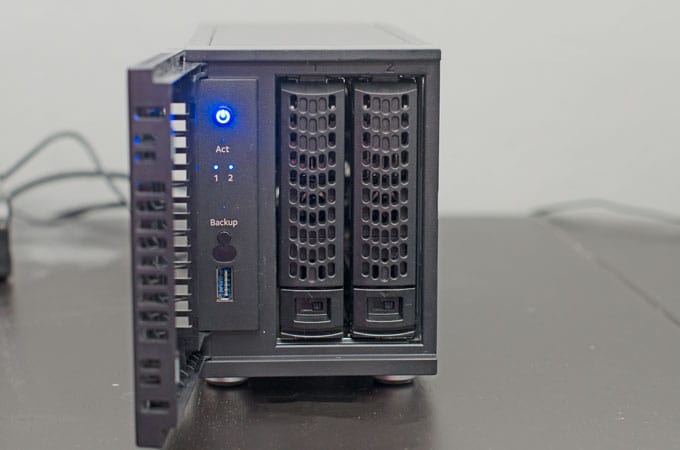 To insert the hard drives, all you have to do is flip open the door on the front.
After reading our NETGEAR ReadyNAS 212 Review, do you think a NAS would be good for your home network?