I am a member of the Collective Bias® Social Fabric® Community. This post about medications for pets is a sponsored post written by me as part of a shop that has been compensated as part of a social shopper amplification for Collective Bias and its advertiser. #WalgreensRx #CollectiveBias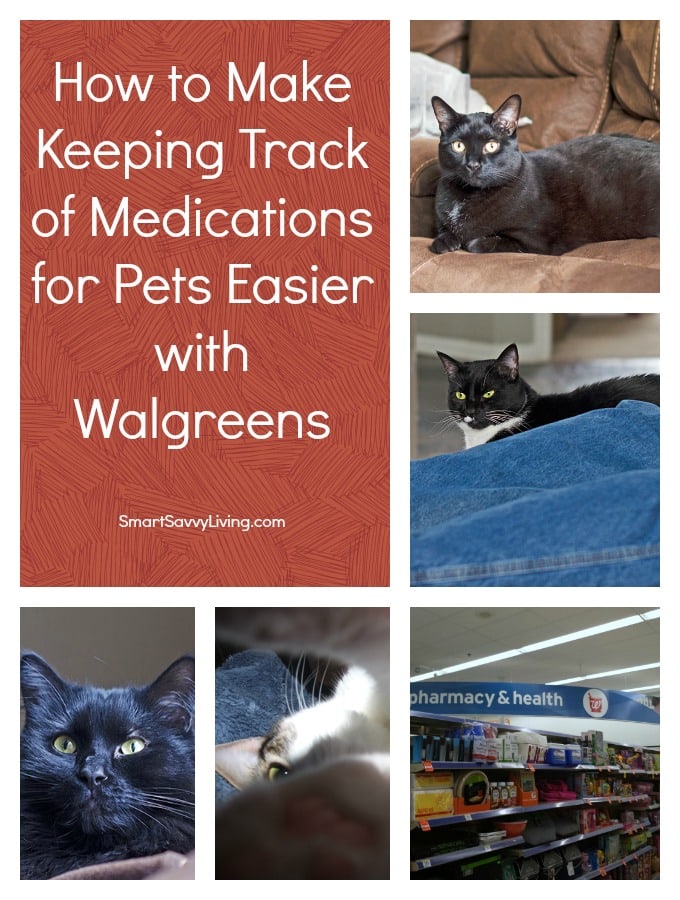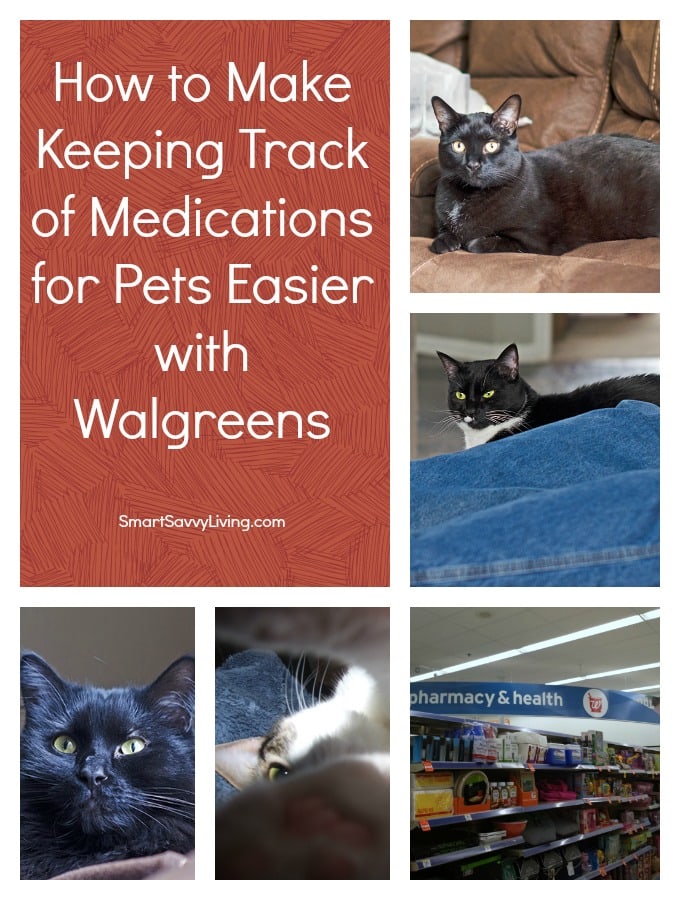 I've had at least one pet since I can remember. My first was a cat named Silver, but I barely remember her as I was only 3 or 4 and she unfortunately got ran over early on. I got my first dog, Spot, in first grade and most summers we had a stray dog or cat come by. This was followed by a few more dogs throughout my childhood, along with cats and fish. I've been a pet lover ever since and can't really imagine not having at least one dog or cat at any point in my lifetime.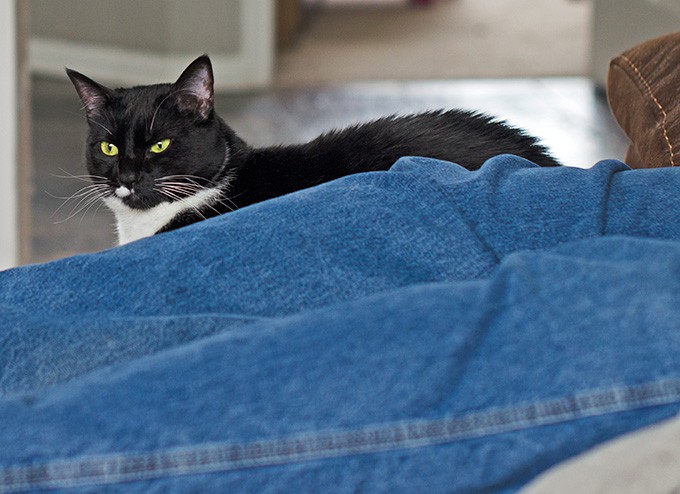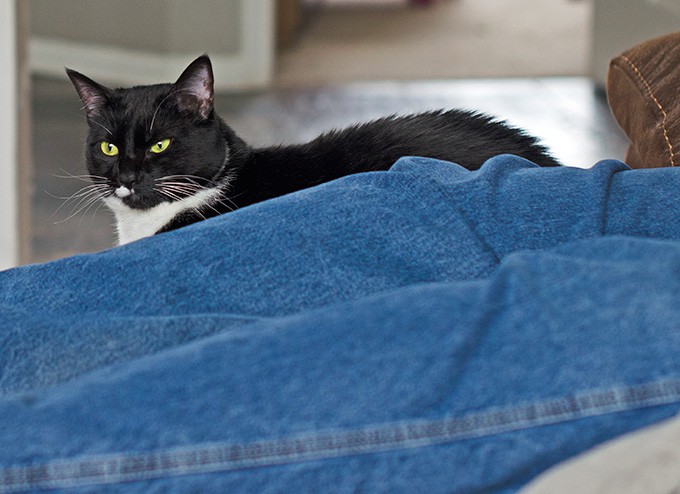 All of the cats love hanging out on the couch with us, especially Charlie.
Mr. Savvy and I don't have any children, but we do have shelter cats that we adopted about 5 years ago now. We love them, spoil them, play with them and are endlessly entertained by them. On a particularly hard day, sometimes that meow followed by a purring headbutt is the only thing able to make me smile. We always tell our friends that we feel like we have dogs instead of cats.
They follow us around the house and constantly want to be where we are instead of staying hidden like many cats. Charlie often wakes up and immediately starts meowing to find one of us. Marvin loves curling up beside the Mr. on the couch and taking a nap. Chewie, well, he'll take pettings from whoever is closest. They're truly a part of our family and I have no problem admitting that I would do whatever I practically could at the time to keep them safe and healthy. But, that's not always as easy as it sounds, is it?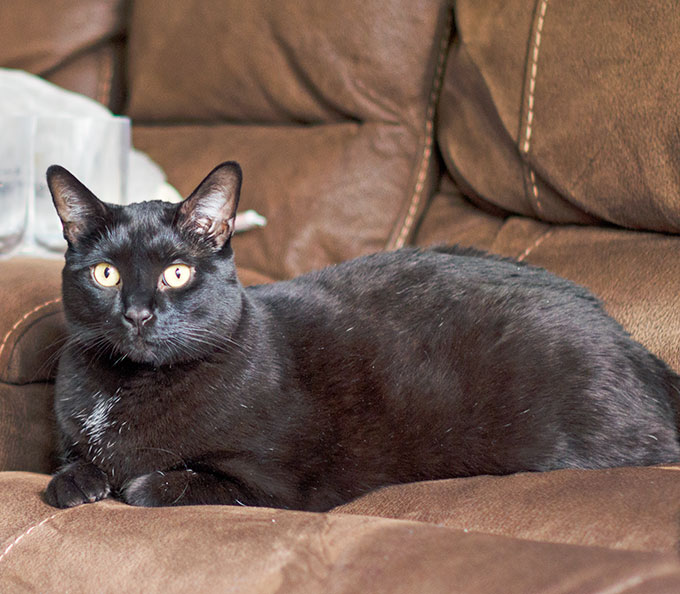 Marvin is totally the Mr.'s cat and loves taking a nap right beside him.
Just as for us humans, healthcare for our pets can be budget-breakingly expensive. Plus, as we learn more about pet health, we have more preventive and management medications for pets that we are able to enrich their lives with. Knocking on wood, we've pretty lucky with our cat's health so far. One of them takes Cosequin now and then for bladder health and I've had a dog in the past that had to take a pill for her thyroid daily. It can be hard enough to keep up with your own medications, though, nevertheless the ones for our pets!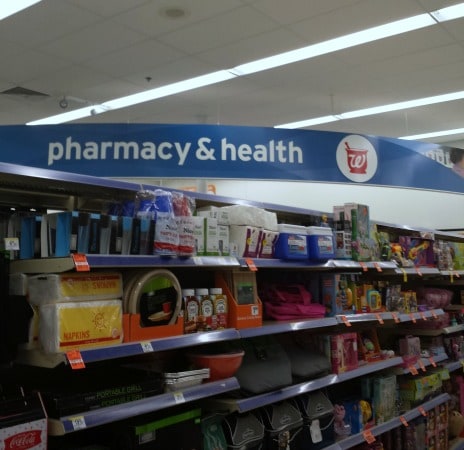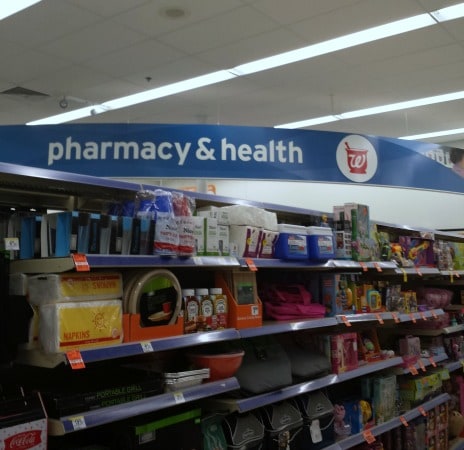 Did you know that you can now get pet medication refills at Walgreens?
That's why I thought it was a complete no brainer when I recently saw that you can register your pets through Walgreens Balance Rewards pharmacy section and actually pick up their refills along with your family's other medications. Our pets are prescribed many of the same medications as us, after all. It's so nice to have all the information for the whole family, pets included, in one place, and you get the benefit of refill reminders. Plus, the cost of the medications may even be cheaper at Walgreens as at veterinarian offices, the markups are usually higher.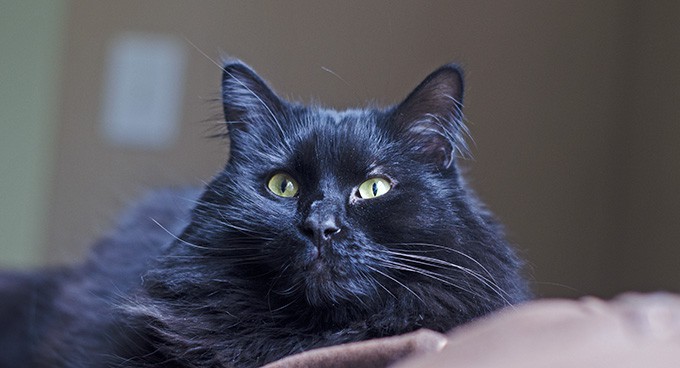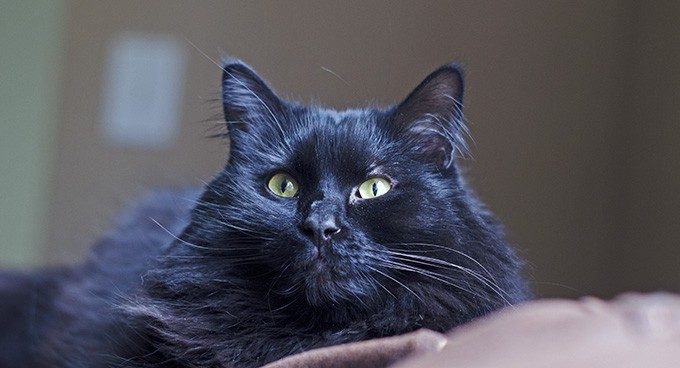 This is Chewie, who is always only a treat bag shake away. ;)
I love learning about things like this in case we need them in the future as pet parents. Just as with ourselves, we always try to provide the best food, water, treats and toys to keep their health the best it can be. So, it only makes sense to be prepared for their healthcare needs as we try to do for our own as well. Do you have any pets that regularly take medications? Do you struggle to keep up with the refills among your own?