This Le Creuset Serveware set review is perfect for gift giving and holiday entertaining. I received the products below at no cost to facilitate this review.
Le Creuset Serveware Set Review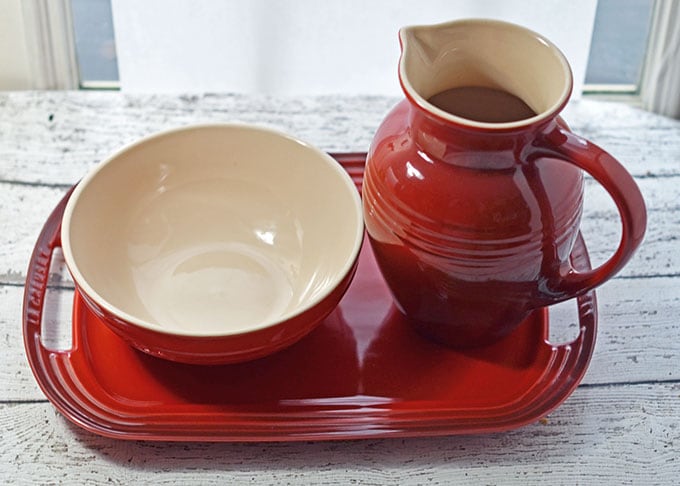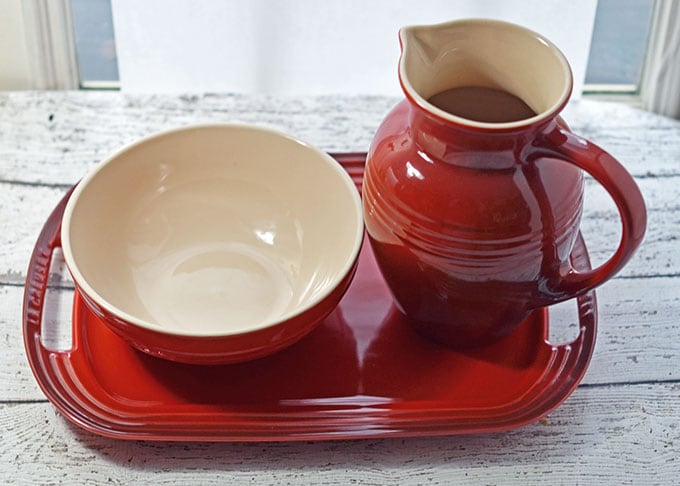 Such a beautiful set for entertaining and gifts.
Product
Le Creuset Serveware Set which includes a large serving platter, a medium multi-use bowl, and pitcher.
Price
The Le Creuset Serveware set is available for $99.99 at lecreuset.com.


What Makes the Le Creuset Serveware Set Perfect for Gift Giving
Set is beautiful to give as a gift, but individual pieces are stunning enough to give as solo item gifts
Perfect for holiday entertaining
Items are great for both cooks and those who just like to entertain with pre-made items
Since it's made by Le Creuset, you know it's high quality and will last a long time, especially since the enamel and glaze resists stain and scratches and is dishwasher safe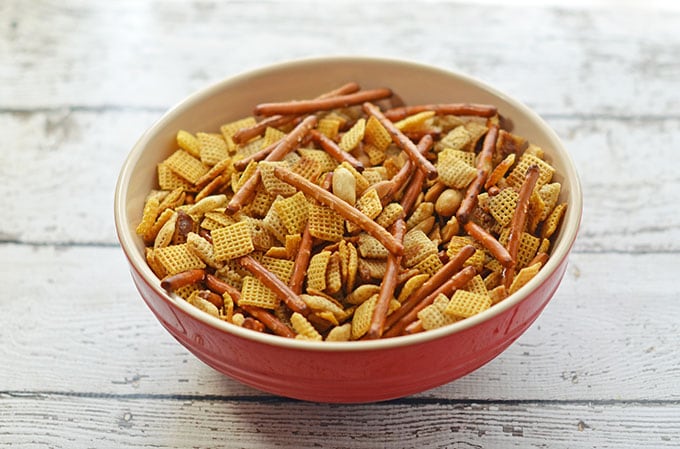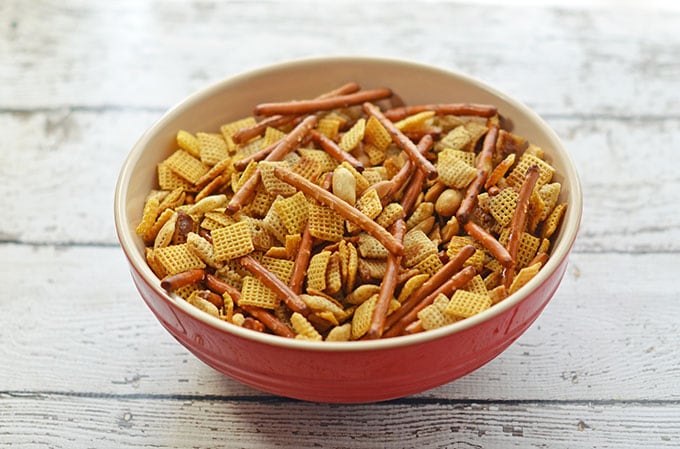 The bowl is great for snack mixes!
My Le Creuset Serveware Experience
As long as I can remember I've had a bit of a love affair in the kitchen with Le Creuset and anything made by them is always at the top of my present wish list. I've always been a huge fan of cast iron cookware, but there's just something extra special about Le Creuset. First of all, it's made in a variety of colors from loud and bright to a bit more toned down classic colors so you can let your personality shine through. Secondly, it's made of cast iron which is great for everything from searing to simmering, but since it's coated in enamel, it's much easier to keep clean and looking great. The other awesome part is that the stuff literally lasts for years and years and years to the point you can pass it down from generation to generation. How cool is that?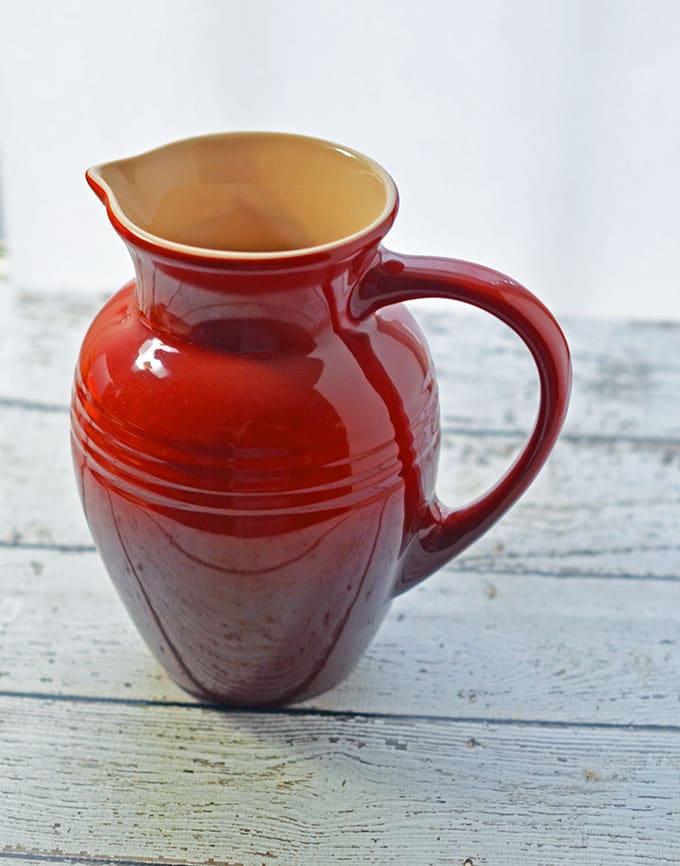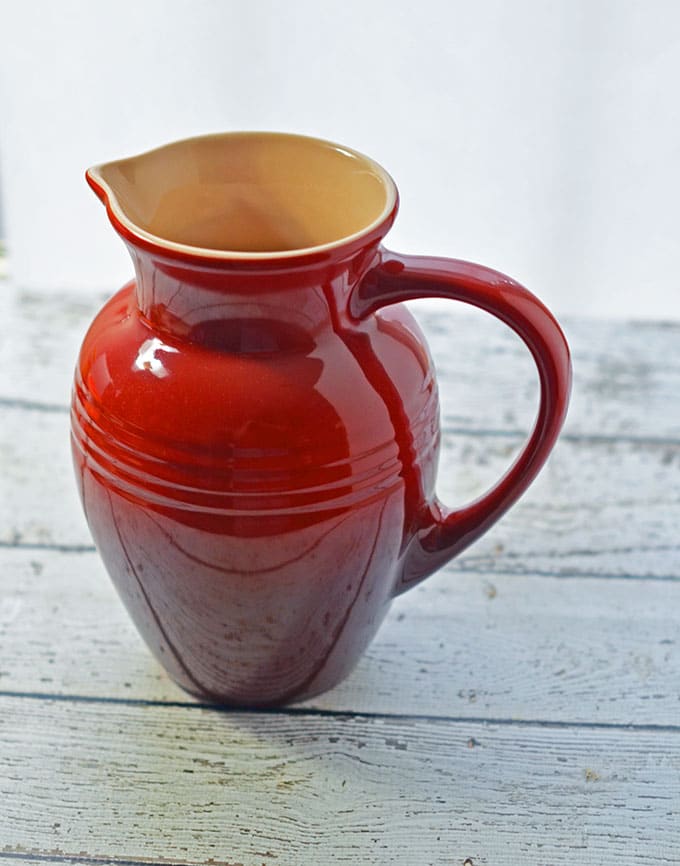 The pitcher is great for keeping warm items warm and cold items cold. We've loved it for warm cider and hot chocolate so far!
The only downfall of Le Creuset is that the pieces are a bit on the expensive side, but considering how long they last, I think it's totally worth it. However, I know that they are still a bit out of budget for gift giving to our favorite cooks for many of us. So, I was excited to see that Le Creuset offers a variety of items fit for any budget when they sent me a complimentary Le Creuset Serveware Set to review. At just $100, the set is great to give to an extra special cook in your life. However, each piece is stunning on its own to give as individual pieces.
You could even make them extra special by pairing with a homemade item. Some ideas I had were homemade cookies to give with the tray, a homemade snack mix to give with the bowl and homemade cocoa mix to give with the pitcher. And honestly, they also make a great gift to yourself if you love to entertain. The tray is perfect for a variety of bite-size appetizers and desserts, while the bowl is great for a variety of mixes, chips, etc. The pitcher is nice for both cold and warm drinks; I love how it helped our mulled wine retain its heat for a long time for slow sipping. The pieces are also broiler, oven, mircowave and dishwasher safe so you can use them in a variety of ways.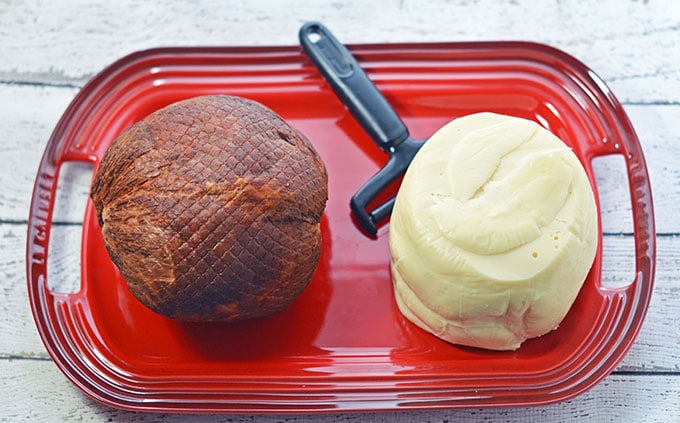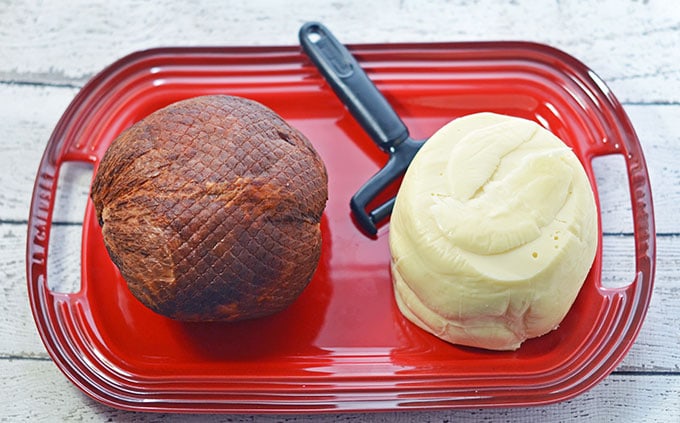 The serving tray is great for meats and cheeses, other appetizers and bite-sized desserts.
Is the Le Creuset Serveware Set a Smart and Savvy Gift Choice?
Absolutely! Le Creuset products have a beautiful timeless look that everyone loves. Plus they are well-made and last a long time, which is perfect for any gift. I'd take a second set as a gift any day!
Find out more about Le Creuset by following @LeCreuset and visiting the Le Creuset Facebook page.