This post with information on how to automatically backup your computer was sponsored by Carbonite as part of an Influencer Activation for Influence Central. #Carbonite4Me
With technology constantly at our fingertips now, many of us are constantly recording memories through pictures and videos that we store on our computer to revisit one day. Then there are so many documents we store on our computers instead of keeping physical copies like tax returns and contracts that are super important to keep records of. Most of us use computers every day and, honestly, it's pretty easy to take for granted that we're always going to have access to those important files. So, what would you do if one day you sat down to your computer and it wouldn't turn on or the files got corrupted and you had to format the hard drive and start over?
It's happened to me, folks, and, to be real, I almost cried. Hundreds of photos of memories and the cats and videos and many of my business resources, gone. Tears. I consider myself to be pretty tech-savvy and Mr. Savvy works in IT so I get reminders from him, too, so I know I should back up my files. And I do, periodically. But, it's easy to forget to do when you have to do so manually as it can be rather time-consuming. Luckily, there's a trusted way to backup your computer automatically that I'm happy to share as October is Cyber Security Awareness Month.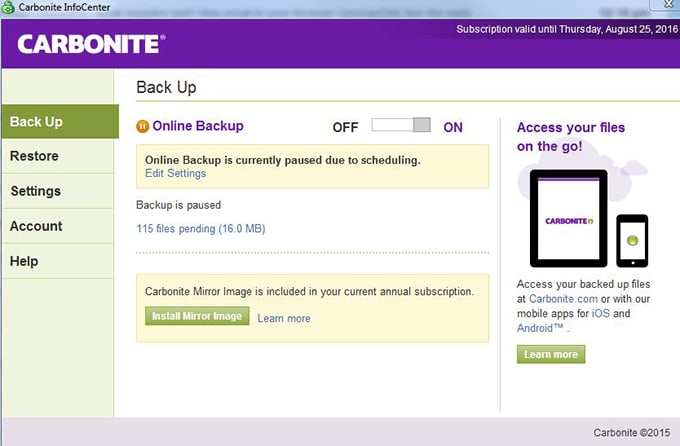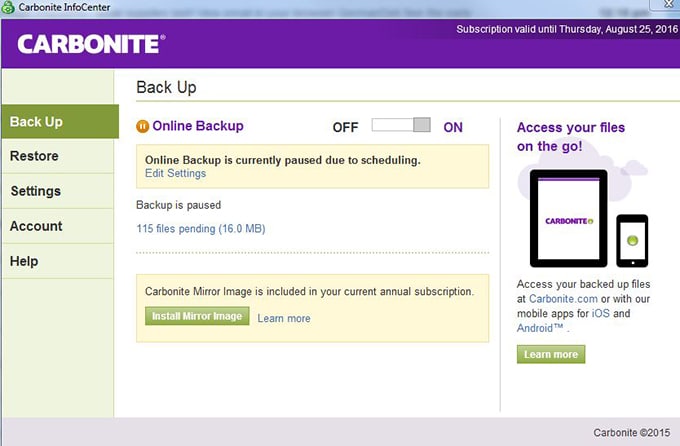 How To Automatically Backup Your Computer
After losing my files, I immediately signed up for Carbonite and haven't looked back. Carbonite was actually developed when both co-founders had family that lost data on their computers. David Friend's daughter had called him frantically after her hard drive had crashed which contained her term paper that she had been working on for six weeks. Then, his business partner, Jeff, lost years of baby photos and financial records when his wife's laptop was stolen. This motivated David and Jeff to found Carbonite as a safe and secure backup system.
How Carbonite Works
Install Carbonite on your computer
Setup Carbonite to backup your files to the cloud - it will continue to do so automatically
When needed, you can restore your files anytime for whatever reason including accidentally deleting a file or your hard drive failing
You can also access your files at any time as long as you're using an internet-connected computer or mobile device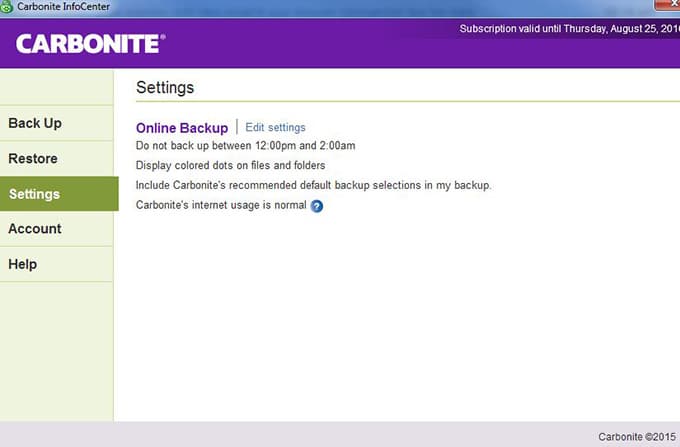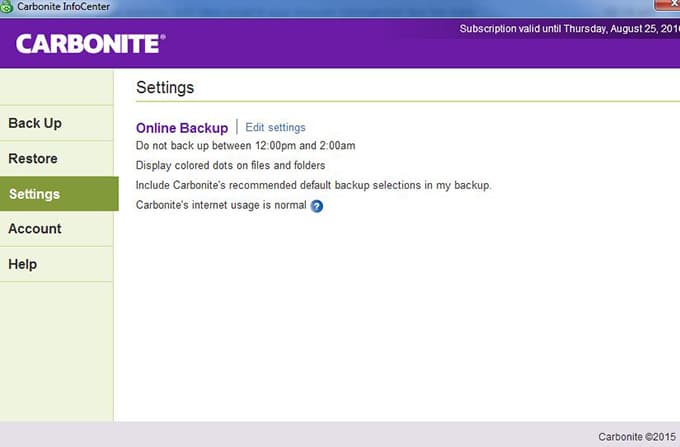 Carbonite Plans
Carbonite does have a yearly fee, but it is quite affordable when you consider the peace of mind of knowing your files are safe. Here are the plans that are available.
Basic - For $59.99 a year per computer Carbonite will automatically backup your photos, music, documents, and more as long as you're online.
Plus - For $99 a year per computer Carbonite will act as a complete backup solution with automatic online backups of your computer and external hard drive, along with a local backup of your operating system and software programs.
Prime - This is the Carbonite plan I personally use. For $149.99 a year per computer Carbonite offers automatic online backups of video in addition to other file types. You can even get a copy of your backup shipped to you anywhere in the United States if you need it.
There are also business level solutions available.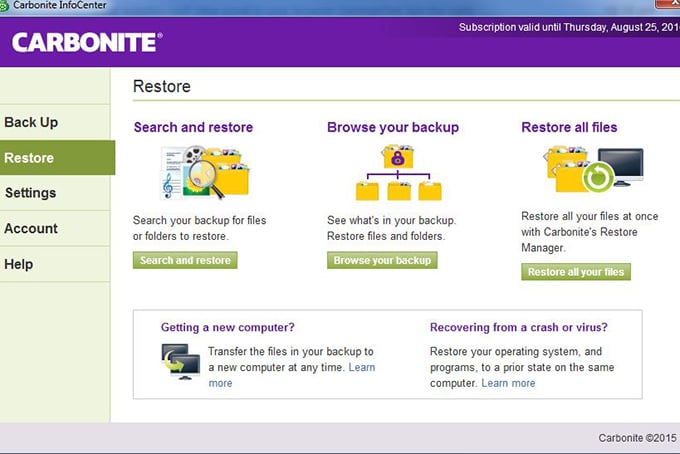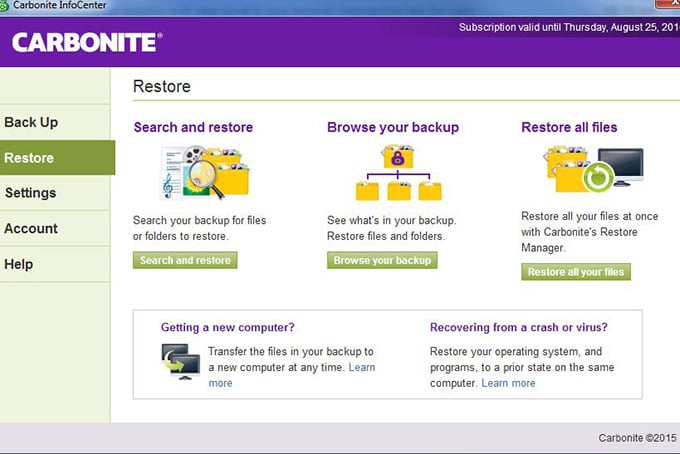 What Else Is Included?
Carbonite also provides additional features for all plans including:
Unlimited cloud backup space
Automatic and continuous backups. You can schedule what times you want Carbonite to backup so it doesn't impact your computer usage or internet speed during the day
Free premium support - Carbonite is really great about answering any questions about the service
Easy restoration of files
Mobile app that you can use to access and sync files between devices
File safety and security
Get 2 Months of Carbonite Free
This is my second year of using Carbonite and I definitely plan to continue using it in the future. With so much of my business and life revolving around digital media, I can't express enough the peace of mind of knowing that my files are safe and backed up with very little effort on my part. Mr. Savvy, who is a systems administrator during the day, even uses Carbonite on his own computer. If you'd like to give Carbonite a try yourself, you can get a free trial for 15 days and not even have to submit your credit card info by heading over to Carbonite.com. If you do decide to purchase a plan, be sure to use Carbonite promo code INFLUENCECENTRAL to get an extra 2 months added to your plan for free after purchase through 12/31/2015.