I received a selection of indoor plants at no cost for spreading the word about How I'm Making Our Air Cleaner During National Indoor Plant Week.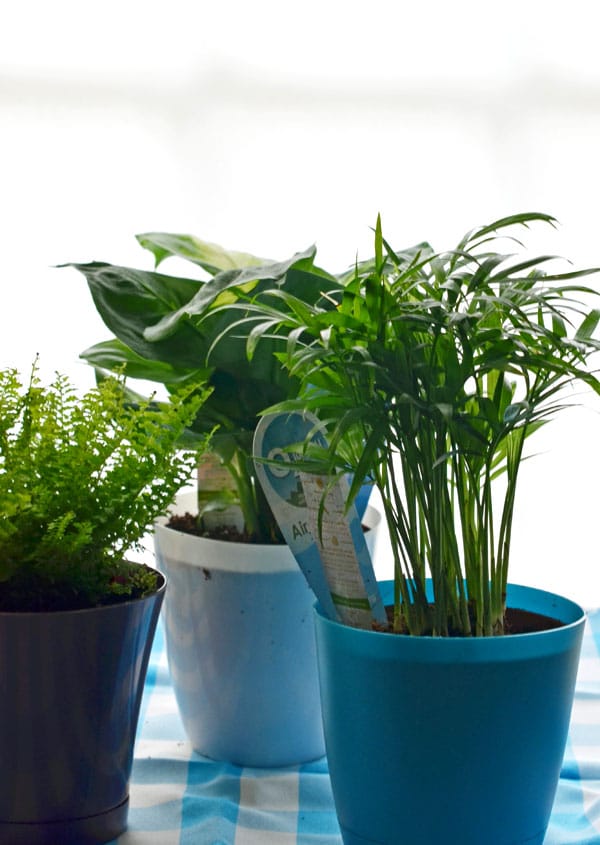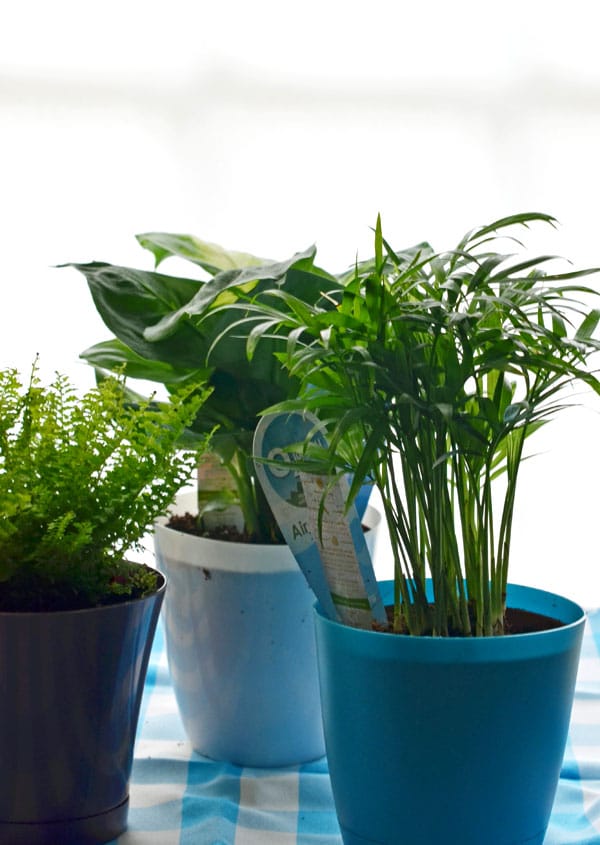 A few of the plants I received from Costa Farms for National Indoor Plant Week. Isn't the fern too cute?
Working from home, I often don't think about how nice the fresh air outside is since I don't often go out to the car to commute, go to lunch, etc. However, since it has finally cooled down here this week, we've been able to open the windows and I'm reminded with just how nice fresh air is. With all the pollutants these days, I often think that our indoor air should be cleaner than the outdoor air, though. However, studies have shown that indoor air can actually be more polluted than outdoor air, yuck! Luckily, other studies have also shown evidence that indoor plants can help make indoor air cleaner just as they do outside. I've always loved plants thanks to my mother who taught me about their beauty and other benefits such as insect deterrents. We've moved around a lot in the past several years and haven't had a ton of room for indoor plants, so I was super excited when Costa Farms offered to send me a selection of indoor plants to help me celebrate National Indoor Plant Week.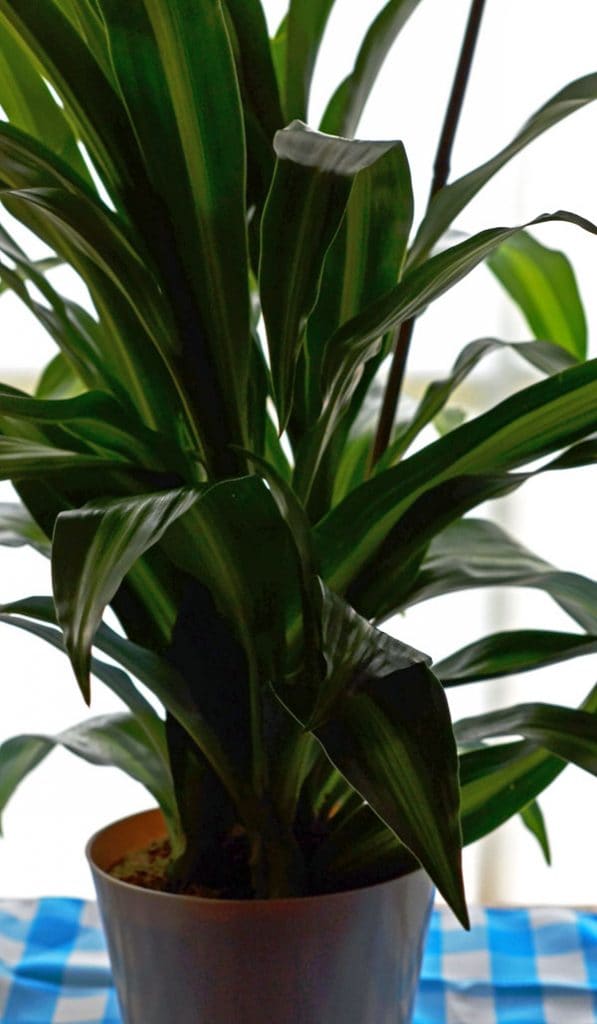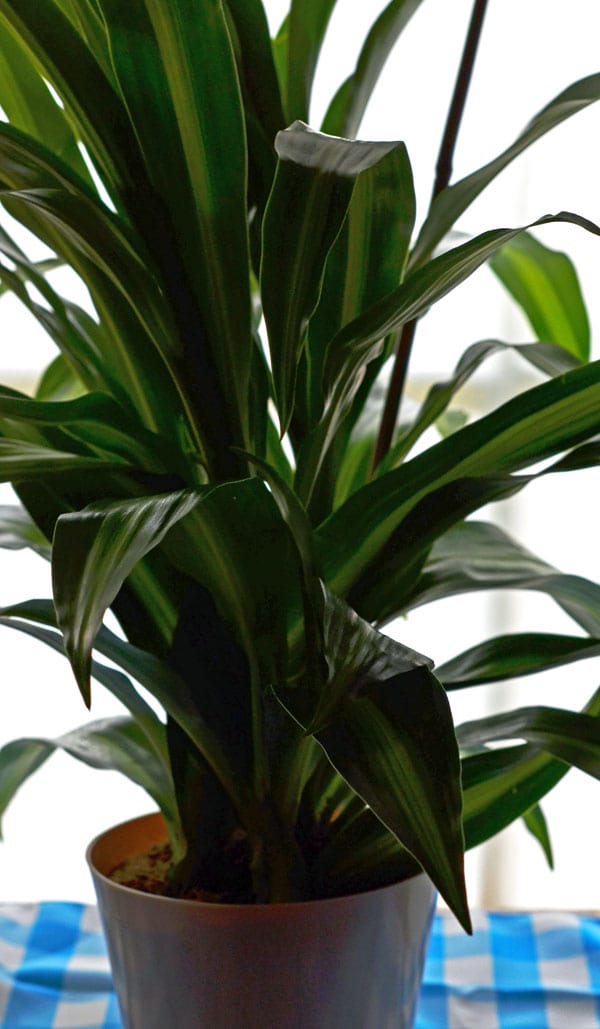 I love the vivid colors of the Drachnea.
National Indoor Plant Week
National Indoor Plant Week runs from September 15 - 21st and is all about raising awareness about how indoor houseplants are great natural air purifiers. Why is our indoor air so dirty, anyway? A variety of toxins can be emitted from things we all have in our homes like building materials, glues, paint, polishes, cleaner, etc. So, I was elated to receive the following from Costa Farms to help make our indoor air cleaner:
One of my favorite plants, a beautiful moth (or Phalaeonopsis) orchid that helps to remove Xylene and Toulene (cat friendly)
Dracaena, which helps to remove Formaldehyde, Toulene and Xylene
A lovely lacy-leafed fern that helps to remove Toulene and Xylene
My favorite of the plants, a small Neanthe Bella Palm which helps to remove Formaldehyde, Benzene and Carbon Monoxide (cat friendly)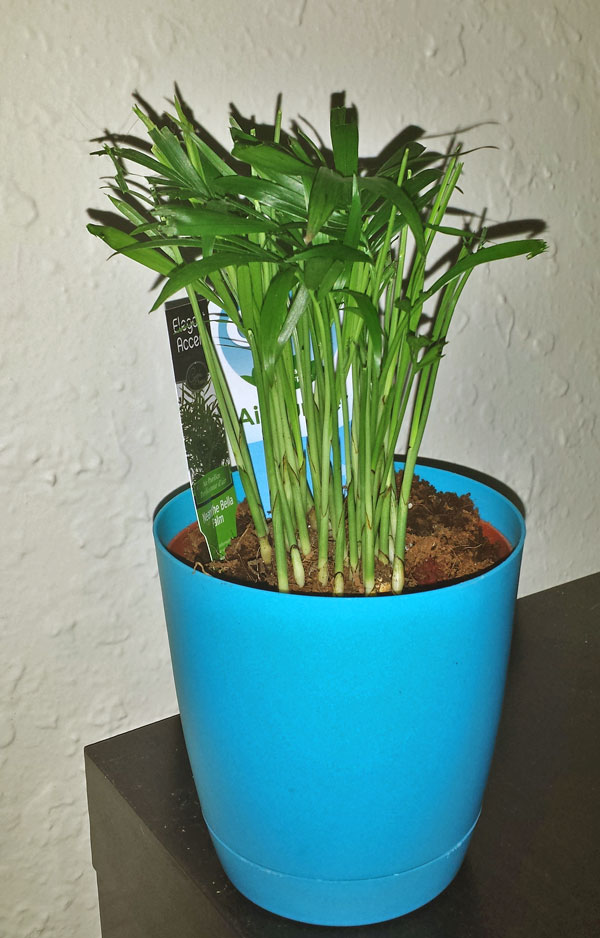 The palm was my favorite and ended up on my work desk. Apparently the cats love it as well, for different reasons. ;)
Being a cat owner, one thing I do want to point out to new plant owners is that some plants can be poisonous to pets! As a noted above, the orchid (which my cats don't touch anyway) and the palm (which they sheared in almost one day as you can see, sigh) are safe for them to take a nibble. Keep in mind, though, that some plants can cause anything from digestive distress to nervous system problems and death, so always make sure before buying any plants if you have pets.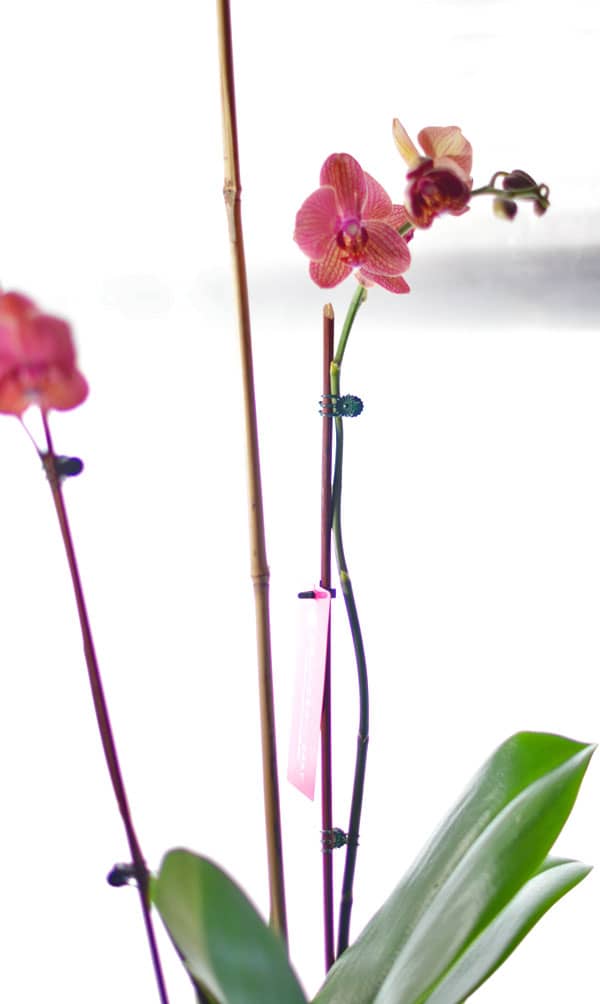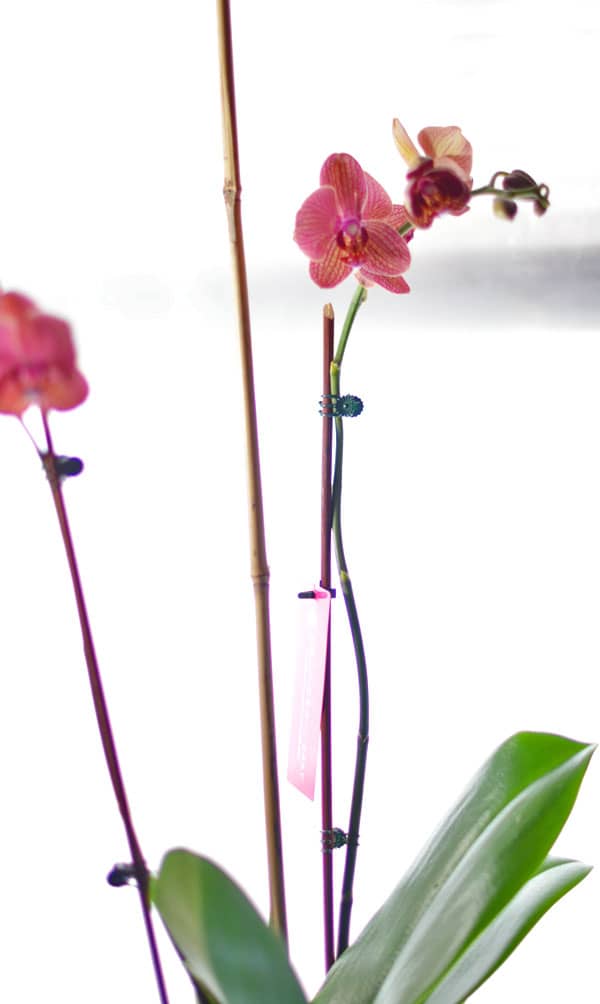 Orchids are so beautiful, and surprisingly easy to care for.
Did you know that having plants in your home and work space can even lead to happier and more productive lives? I know that having something fresh and green near by has always helped brighten my mood! I was happy to put the palm on my desk for something beautiful and living in a dead space, even if my cats decided it was a buffet. ;) Plus, I don't know how someone could look at a beautiful plant like the orchid and not be enamored by their beauty. There are all sorts of indoor plants out there to fit small or large spaces. Some even require very little sun and can do well under artificial office light, so we can all lead cleaner and happier lives thanks to indoor plants.
Will you be celebrating National Indoor Plant Week with some new plants and fresher air?