Do you enjoy cooking but don't always have time to stop by the store to pick up the ingredients? Check out our HelloFresh Recipe Kit Delivery Service Review to see why it might be your grocery shopping answer!
I received a complimentary HelloFresh Recipe Kit in order to write this HelloFresh Recipe Kit Delivery Service Review. All opinions are my own.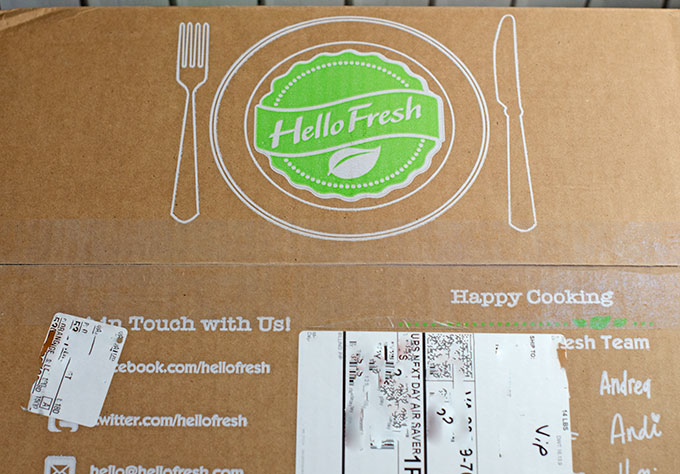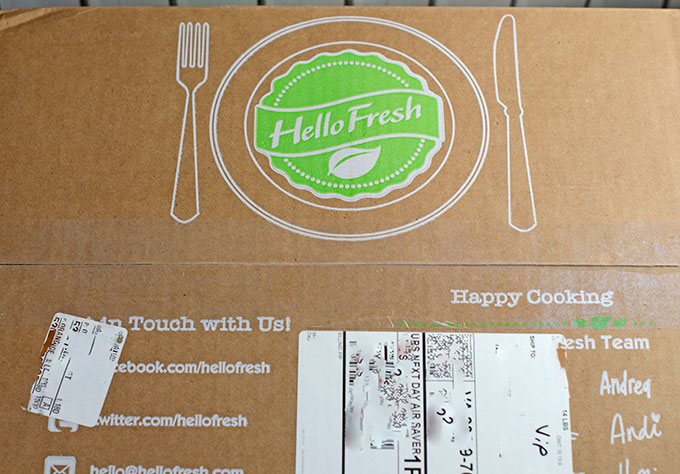 All the recipes here on Smart Savvy Living are tried and true by me as I love to cook. However, as much as I love to cook, I also hate shopping.
Yes, even grocery shopping. As such, I couldn't say no to reviewing the recipe kit delivery service HelloFresh.
About HelloFresh
HelloFresh is a recipe kit delivery service. What is a recipe kit delivery service?
HelloFresh lets you order a box of 2 to 6 meals a week for 2 or 4 people.
All the ingredients you need to cook the meals, save for simple everyday seasonings like salt, pepper, and olive oil, are included.
The box also includes super easy instructions, so you can cook a healthy meal with ease.
All you have to do is minimal prep work, such as chopping and cooking your meal.
All meals are made with real ingredients and you can choose between different boxes such as meat and veggies, veggies, family-friendly, fit and wholesome, quick and easy, and more at the time of this review.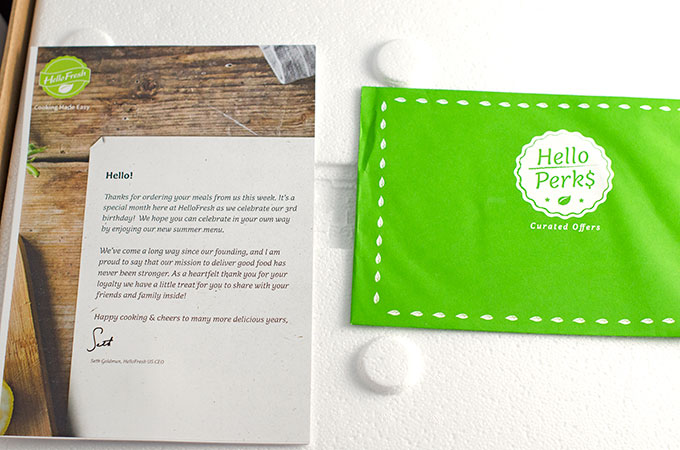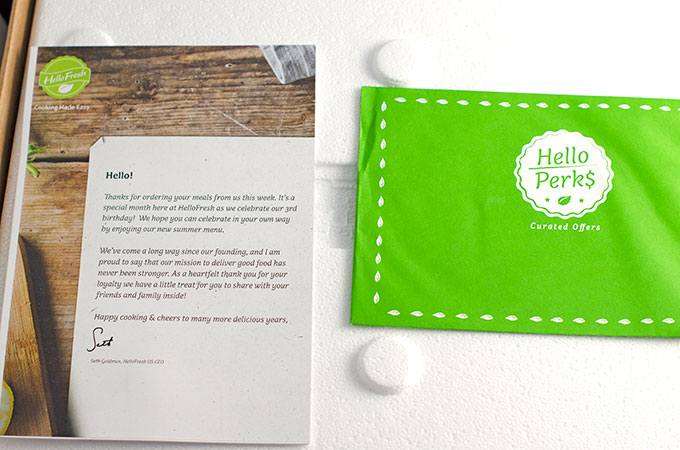 Our HelloFresh Review
Do you ever have those days where you're so mentally and/or physically exhausted that the last thing you want to do is try to find the ingredients in the fridge and pantry to create a healthy dinner?
Yep, happens here at least once a week.
We often fall back on takeout, but I'll be the first to admit it's not the healthiest option.
I honestly often don't even want to have to leave the house to get the food nor do I want to pay extra for delivery.
So, I really love the idea of HelloFresh taking all the guesswork out. But, is it worth it?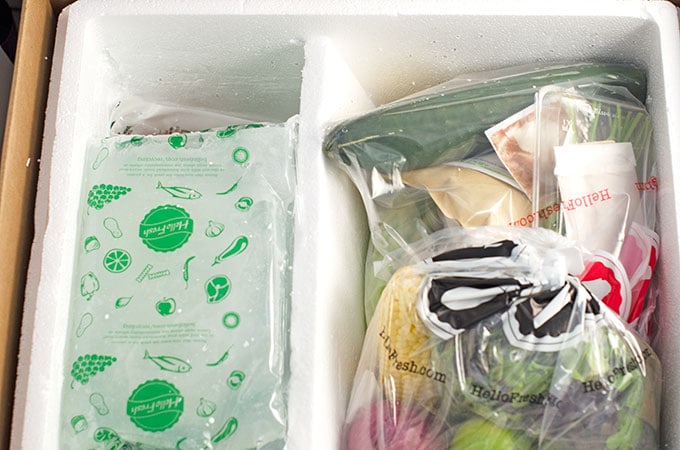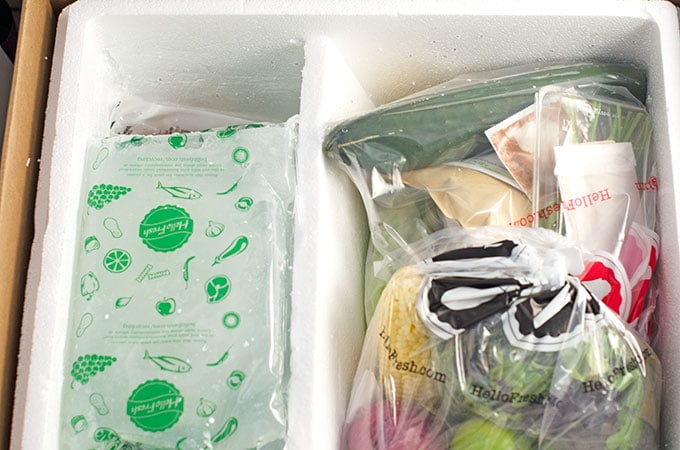 Even though our box didn't arrive until after 6PM on a super hot day, everything was still cold cold cold.
I totally say it is, especially by the time you factor in the time to go to the store, the gas money, and what you would have likely spent on takeout anyway.
Plus, you have the benefit of knowing what ingredients are going into your meal, and that it's healthy and nutritious.
HelloFresh also makes cooking easy no matter your level of cooking expertise, with clear and easy directions that also include photos.
I was a bit worried about the condition the food would be in when it arrived because it was a super hot day with a heat index over 100 and UPS often doesn't arrive until after 6PM.
But, HelloFresh obviously knows what they're doing as all the food arrived super cold in a cooler with plenty of ice packs, especially over the proteins.
I really like that they separate the proteins from the produce, juuust in case one of the packages opens because you don't want icky raw meat juice all over everything.
All of the ingredients looked very fresh, which was important to me so I could cook the various meals throughout the week and not all in one day. All the proteins had expiration dates to be extra sure.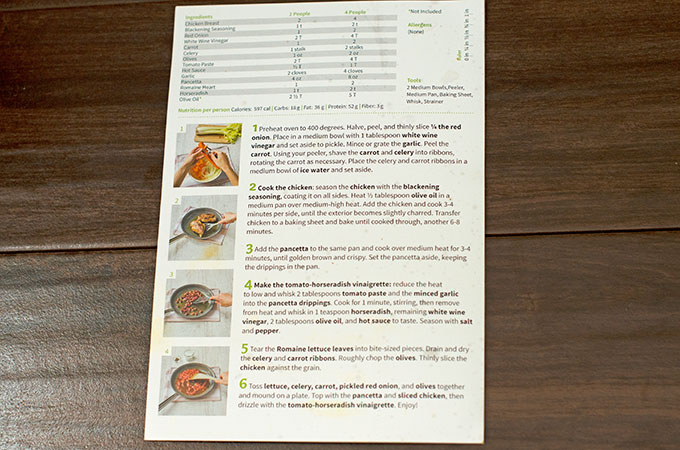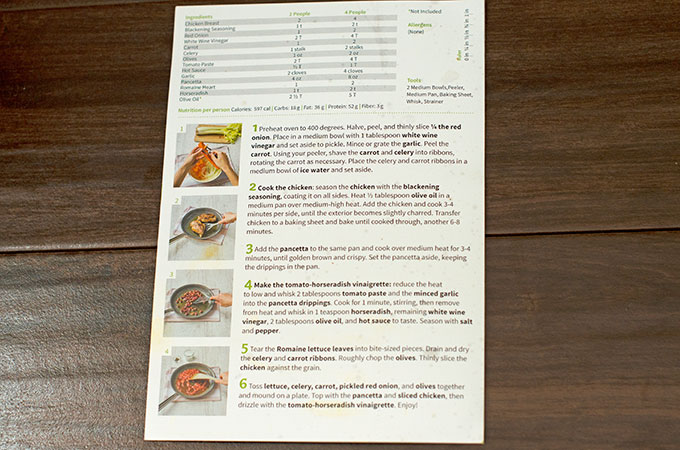 I also liked that every meal has the ingredients in its own separate bag so you don't have to go searching through a ton of stuff to find what you need to cook.
As a foodie, I also have to note that I absolutely loved the little bottles of hot sauce, vinegar, etc. and am totally keeping the empty bottles to display!
As someone who loves to cook and tries to eat pretty healthy, I was impressed at how easy the recipes were, but that once they were finished they looked like something you'd find at an upper-scale restaurant and tasted fresh and delicious.
Some of the portions can be a bit small for a dinner, especially if you have a meat and potatoes man in your home like I do.
Since the meals are on the healthier side, that just gives me a welcomed excuse to indulge in a dessert, too.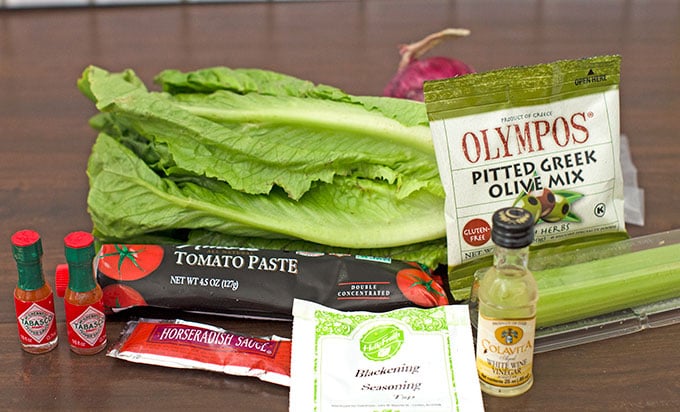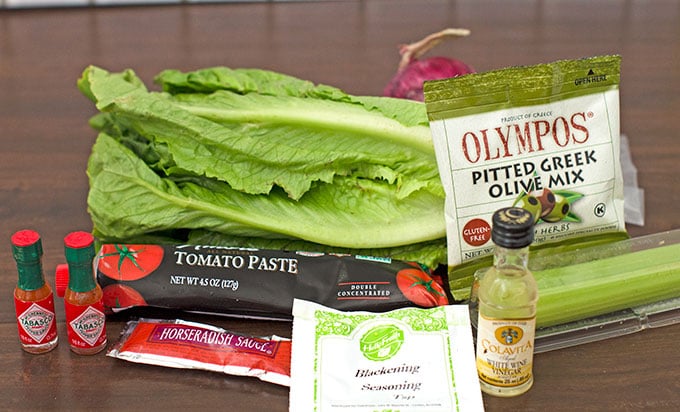 What We Loved About HelloFresh
Packed well and arrived fresh and cold in a branded box so you knew what it was
Super easy to use between the organized ingredients and easy directions
Love that it includes just about everything to cook the meal, even things like hot sauce, citrus, and vinegar
Meals taste great and are healthy
Not the same old same old meals - in fact, each of our meals were new-to-me
Best of all: I didn't have to leave the house and/or go grocery shopping!
What We Thought Could Be Improved About HelloFresh
Some of the portions can be on the smaller side - on the other hand, yay, an excuse for dessert!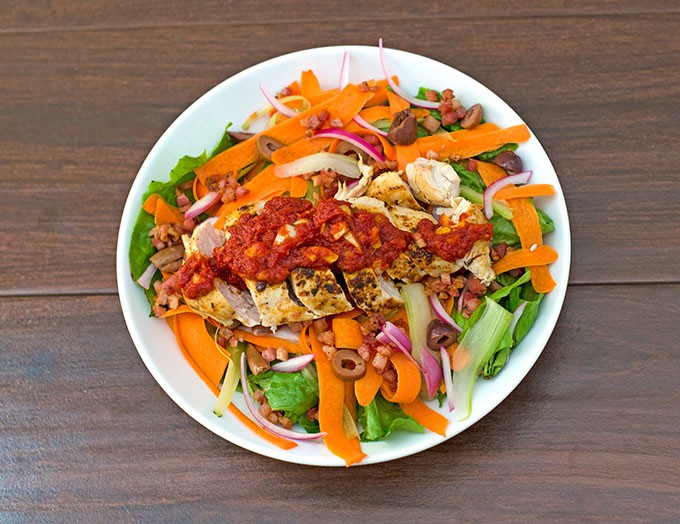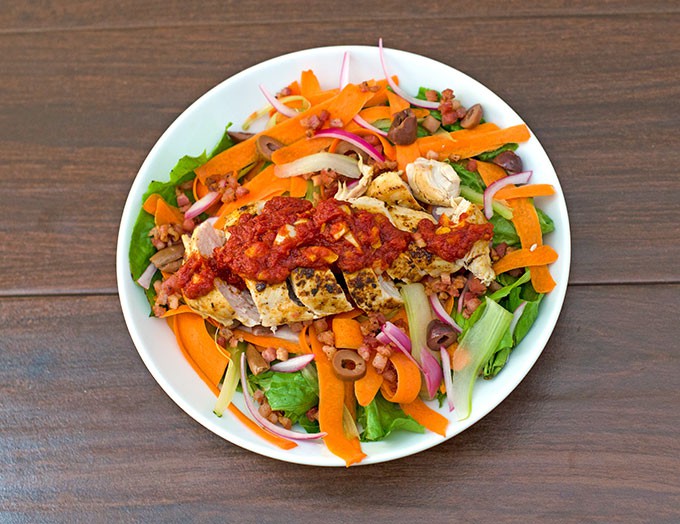 Bloody Mary Chicken? Soooo good - and I love all the colors!
Would We Order HelloFresh Again?
Yes, I definitely would order from HelloFresh again! The price may seem steep at first since you still have to cook the food.
But, I find that when you break down the price, which is just under $12 (at the time of this review)a person per meal (since each meal makes 2 servings), it's really a pretty good deal, especially considering you're eating real, wholesome food.
I think HelloFresh is great for those times when you know you're just not going to have time to go to the store.
I think it's also a great gift for newlyweds returning from their honeymoon, a month or so after a friend has had a baby and people have stopped bringing over food, a new graduate, someone just starting a demanding job, and so on.
Head on over to HelloFresh.com to check out the meals and by using this link you'll also save on your first box!