Frustrated by stubbly legs even after you just shaved? Check out our tips for how to get super smooth legs when shaving.
I'll be the first to admit that shaving isn't one of my favorite hygiene habits. Yes, when it's freezing outside and I know I'm going to be wearing long pants I may let shaving go for a bit even though I love the feel of freshly shaven legs.
But, by the time May rolls around shaving once again becomes part of my regular schedule. It's barely the first week of June and we've already had a few days where the heat index is 100°F, after all.
And, I'll even say that I'd rather wear my heaviest long pants out on the hottest day than risk showing a bit of stubble. So, today I'm sharing some tips on how to get super smooth legs when shaving.
It's certainly a bummer to go to all that trouble only to still feel a bit of stubble, plus the smoother your legs, the more likely you can get an extra day or 2 in before shaving again.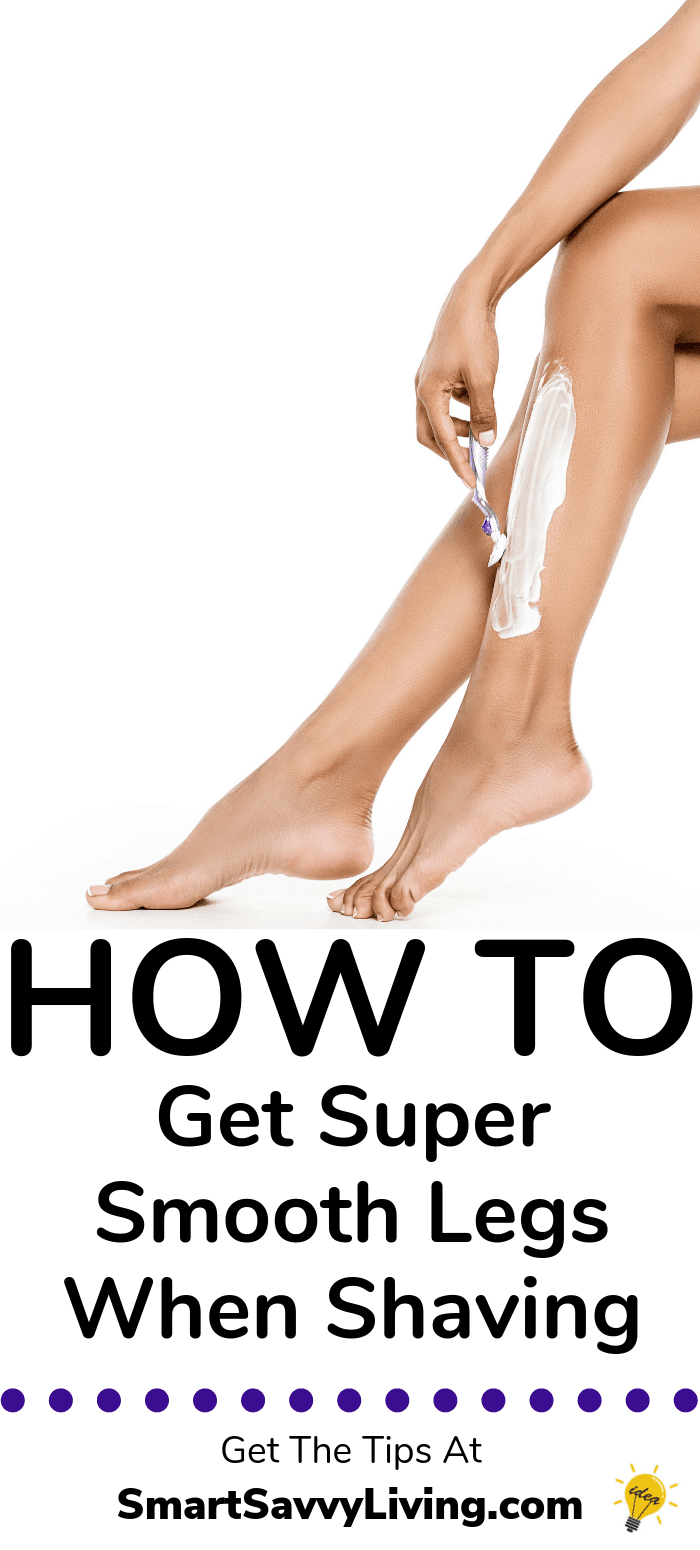 1. Soak your legs in warm water before shaving. I usually feel like I have the smoothest shave when I shave after soaking in a warm bath.
If you don't have the time for a bath, at least wait until the end of your shower. The warm water will help open your pores, soften the hair, and soften any rough skin.
While it may feel good, don't use super hot water, though, as it will just dry out your skin and make it feel rougher instead of smooth.
2. Give your legs a good scrub before shaving. Confession time. I have been in such a hurry that I shaved my legs without any sort of water or shaving gel.
If you've ever done this and then tapped the razor and then seen the totally gross amount of dried skin that comes out you'll already understand the importance of exfoliating your legs before shaving.
If you don't exfoliate well, the skin will just clog the razor and keep you from getting the closest shave possible for extra smooth legs.
Related: How to Prevent Bumps and Ingrown Hairs from Shaving
3. Use a shaving gel, foam or oil. Sure, you can shave with just water and soap, but using a shaving gel, foam or oil has several benefits including:
You can easily see what areas you haven't shaved yet
Helps to prevent nicks
Adds additional moisture to your skin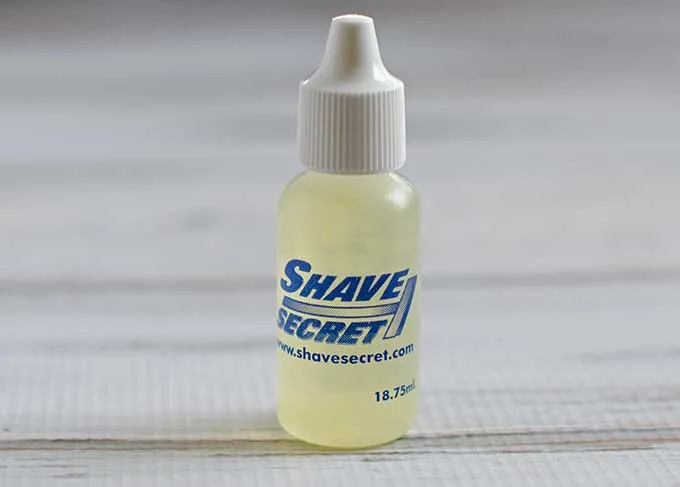 I personally like using a shaving oil as a little goes a long way, it's not messy, and it seems to do the best job of a close shave with extra moisturization.
4. Use a good razor. Perhaps the most important thing about a smooth, close shave is using a good razor.
I totally understand wanting to get every last shave that you can from your razors, but just say no to dull razors as you're wasting your time if you want a truly smooth shave.
There seems to be some controversy that men's razors give a better shave than women's. I honestly go back and forth between what I use.
I just generally go for what's on sale and the cheapest. I do prefer to get razors with at least 3 blades, though.
5. Rinse well and then moisturize. Once you're finished shaving, take a few minutes to thoroughly rinse your legs to get rid of any soap or skin residue buildup that can leave your legs feeling rough and dry later on.
I also like to moisturize my legs after shaving as it leaves them feeling extra soft and smooth. Just be careful of what type of lotion or oil you use.
I find ones with mostly natural ingredients lead to less irritation, burning, and redness.
Do you have any secrets for super smooth legs after shaving?