Is your body feeling a bit sluggish and like it could use a detox but you just want to do something simple? Check out our FitTea review to see if a detox can really be as easy as a cup of tea. #FitTea
I received free samples of FitTea and compensation for my time to write this FitTea review. All opinions are honest and 100% my own.

No matter what age we are, I think we all go through periods of being pretty healthy and then a phase of putting our bodies through a bit of abuse of being too sedentary, eating too much junk, etc. As I get older, I try to focus on living a healthy life more, but every now and then I do get caught up in the happenings of life and slack off. For a couple of months I'll eat pretty healthy and try to get up off my butt regularly. Then for a week or 2 I'll get in a mood where all I want to do is lounge on the couch and eat junk food. After feeling blah for a bit, I'm ready to put my best foot forward into being healthy again. I've always been intrigued by detoxes, but I've also always been afraid I'd screw them up majorly if I didn't have the willpower 24/7. So, when I was offered to write up a FitTea review, I couldn't resist as it can help you detox just by having a mug of tea each day, which is something I already do most days.
About FitTea
FitTea's tagline is "Give us a few weeks and we'll give you a new waistline." Made of all-natural ingredients (Organic Green Tea, Oolong Wu Yi, Organic Rooibos, Ginger, Pomegranate, Guarana, Birch, Stevia, Corn and Honey Powder), FitTea aims to give you energy, boost your metabolism, aid in digestive health and to boost fat-loss naturally in problem areas. The ingredients also help to provide a fast-working and natural detox while also providing natural antioxidants. Natural teas, like FitTea, have been used for thousands of years all across the world to help improve health and energy. FitTea comes in either a 14-day detox ($25) or a 28-day detox ($45) and can be purchased at FitTea.com.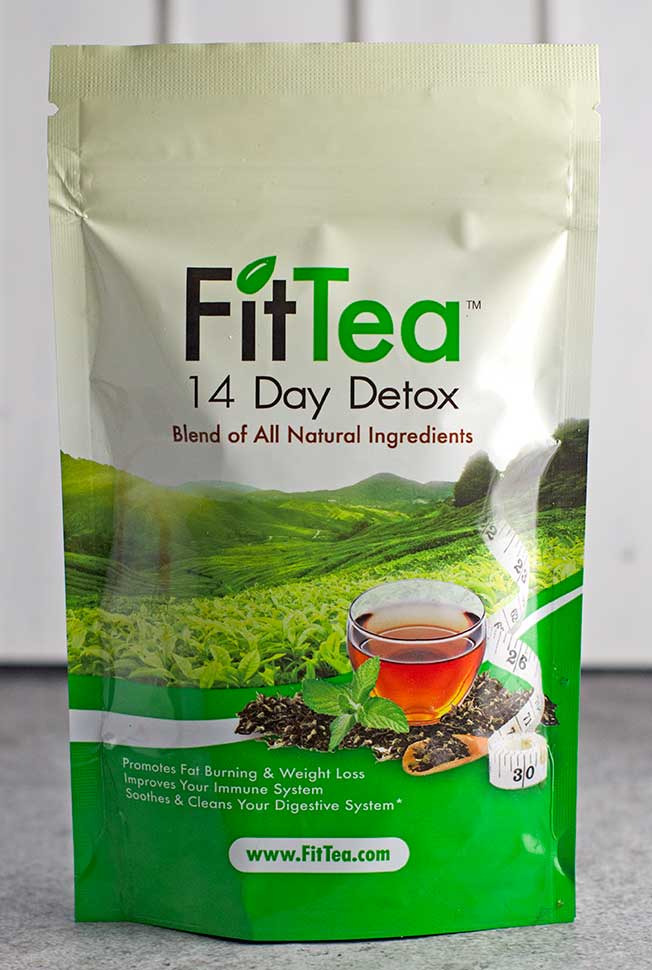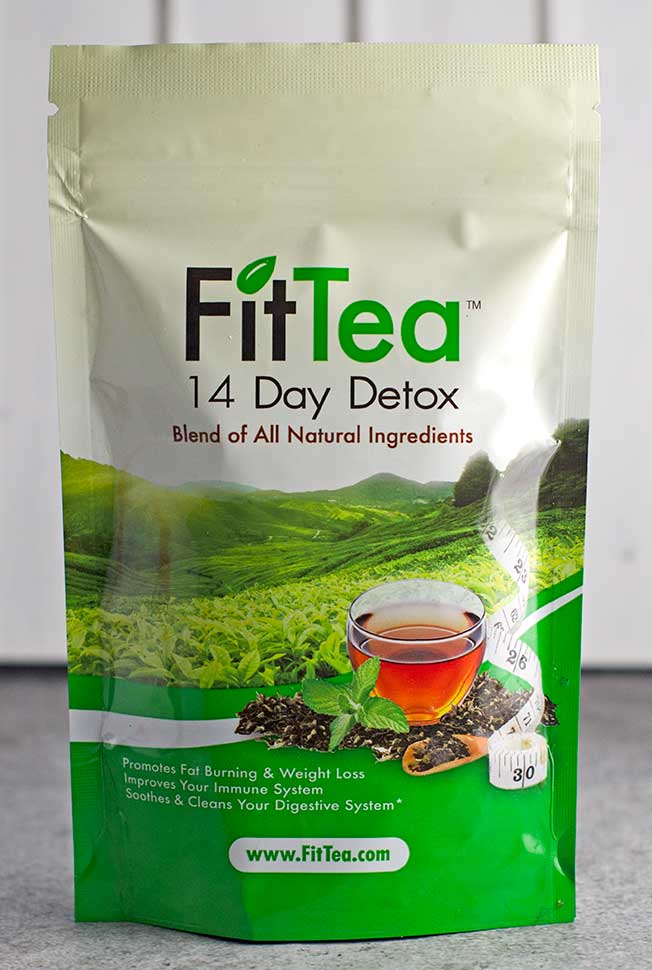 Our FitTea Review
I've always been cautious of trying various detox products, but I've always been a big tea drinker and know that various teas can provide a lot of health benefits. So, I knew that if I could really get on board with any detox, I could certainly handle tea. FitTea is really easy to use. All you have to do is boil water as you normally would for a cup of tea, put a teabag of FitTea in your favorite mug, then pour the boiling water over it and let it steep for 3 - 5 minutes. You can then drink it hot or add ice to make it cold. FitTea suggests drinking the tea first thing in the morning or before a workout. I tend to like to drink something instead of eating first thing in the morning, so having a mug of tea first thing was perfect for me.
Your first question is probably how does it taste? Honestly, it tastes pretty darn good! Even though I'm born and raised from the south and love my sweet tea, in recent years I have gotten used to drinking it unsweetened to cut back on sugar. I thought the tea tasted great unsweetened. To me, it tastes like a cross of heavier mix of black and green tea, with some strong cinnamon-like notes. If you do need a bit of sweetness and to add a bit of freshness, FitTea recommends adding a bit of honey and lemon, which I did try and is wonderful to change up the taste a bit.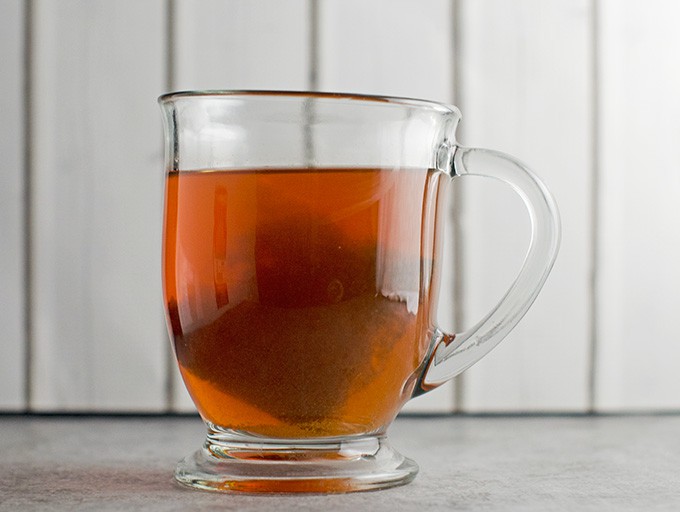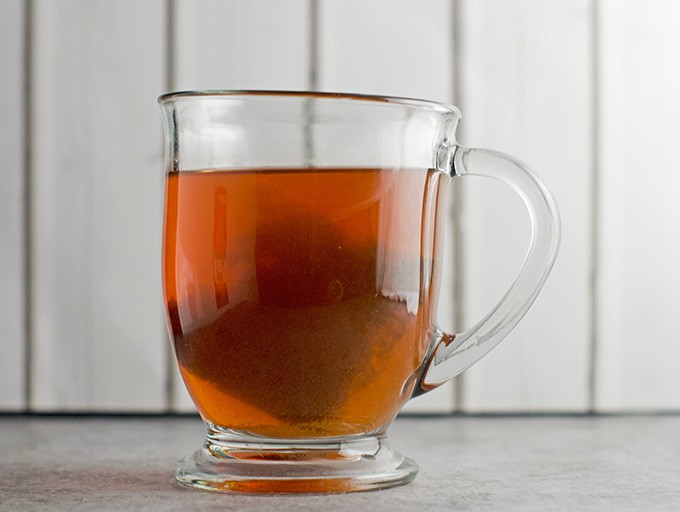 What We Loved About FitTea
It smells wonderful - seriously! It smells so good I almost wanted to use it as potpourri
Simple to prepare - no blending, etc. needed as with other detoxes
Great taste - it actually tastes like tea and not like 50 random ingredients thrown together
Provides an energy boost without crashing or jitters later on in the day
Comes in fine mesh tea bags so you don't have to worry about tea sediment at the bottom of your cup
Easy to fit into and keep up with when trying to live a healthier lifestyle
Comes in a resealable bag, so easy to store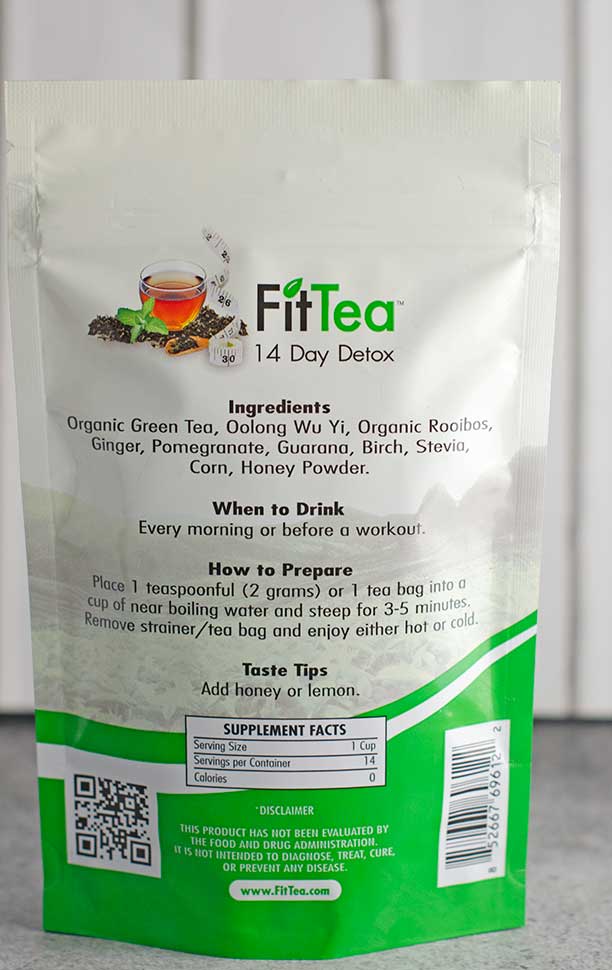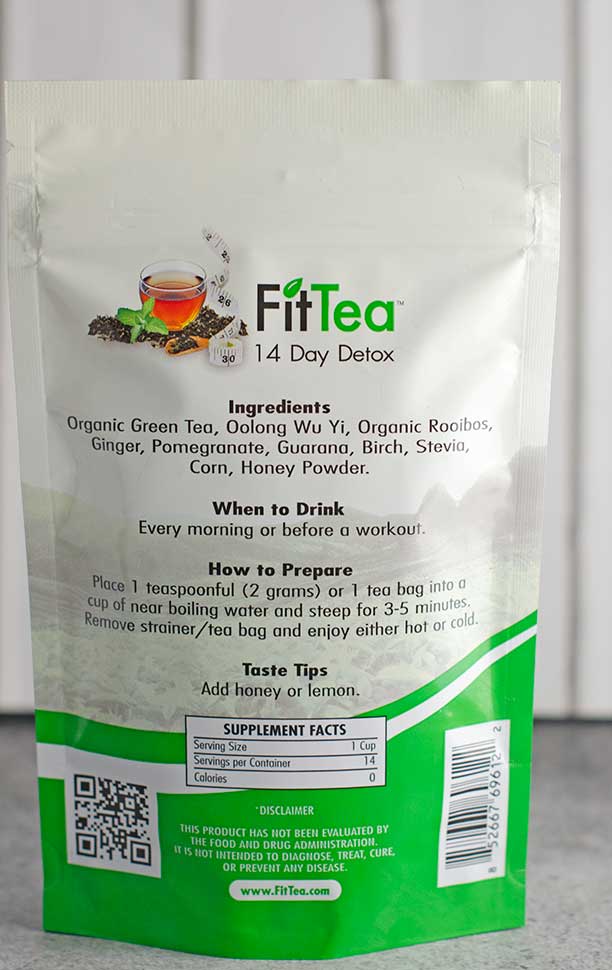 What We Thought Could be Improved About FitTea
I've been using FitTea for about a week and have no complaints other than I love it so much that I wish you could buy it in bigger bulk quantities for regular use.
Does FitTea Really Work?
FitTea is supposed to help aid digestion, increase energy and metabolism, and help with fat loss. But, can you really see FitTea results? I have to say, yes, yes you can! I started using FitTea after I had been feeling rather blah for a week that ended with some not-so-great digestive issues and have been using it for about a week since. The biggest thing I noticed from drinking FitTea is that I haven't had any digestive issues since starting it. I usually have some "tummy troubles" at least a couple times a week, especially when I haven't been eating as healthy, so this was a very welcome surprise.
While I felt better and refreshed, I didn't have any of the side effects that you hear about with detoxes, such as having to go to the bathroom quite often. While I haven't completely finished the 14-day detox, I had lost a couple pounds since using it, though I have also been making an attempt to eat healthier and get off my butt more.
Would I Buy FitTea in the Future?
Yes, I would definitely buy FitTea! It is a bit expensive for me to use regularly, but I can definitely see myself doing the detox every 3 - 6 months or so. I do think it's important to realize that no one thing will be a miracle solution to getting yourself healthy, but FitTea can certainly help provide a boost to your other efforts.