This easy roasted lemon asparagus recipe is like taking a bite of spring and is a great side dish for most proteins.
There are so many things I love about spring. Warmer weather so we can open up the windows, all the beautiful flowers blooming, and asparagus aplenty at an affordable price. I remember just a couple months ago I was really craving some asparagus but just couldn't bring myself to pay $3.99 a pound for it while I was suffering from sticker shock.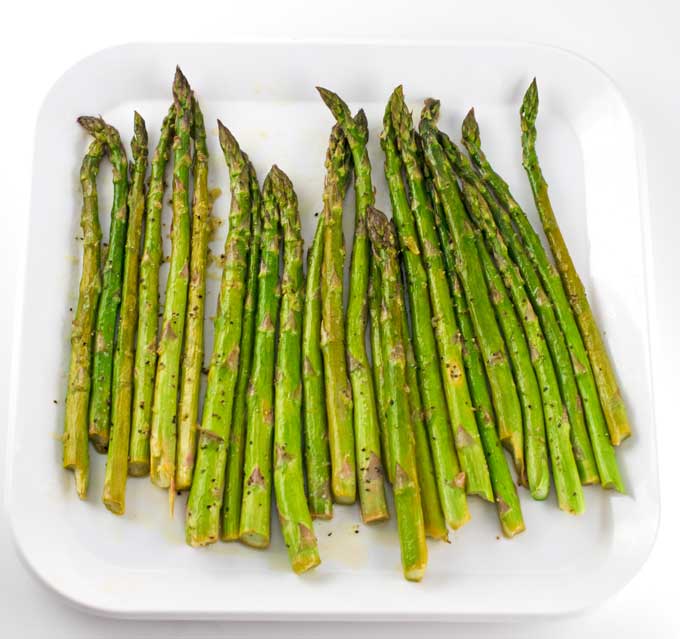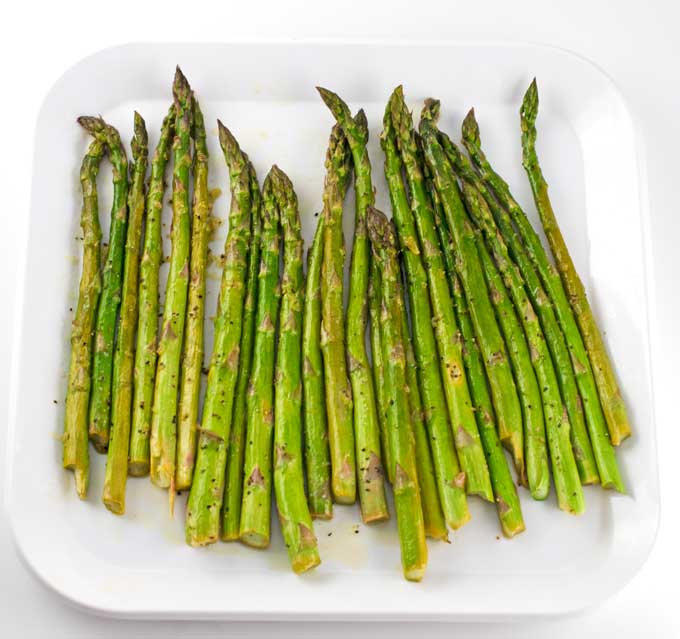 I know that you can also buy it frozen or even canned but it's just not nearly as good as fresh asparagus to me. I've even known a few people that thought they didn't like asparagus because they had never had it fresh and now they are fellow asparagus lovers. So, now that it's in-season and around $2 a pound, I eat fresh asparagus to my heart's content. Today I'm sharing one of my favorite ways to do so with this easy roasted lemon asparagus recipe.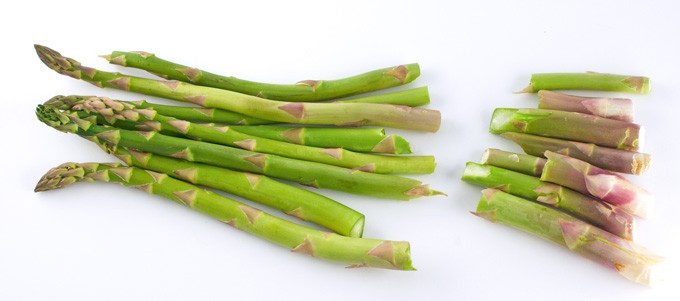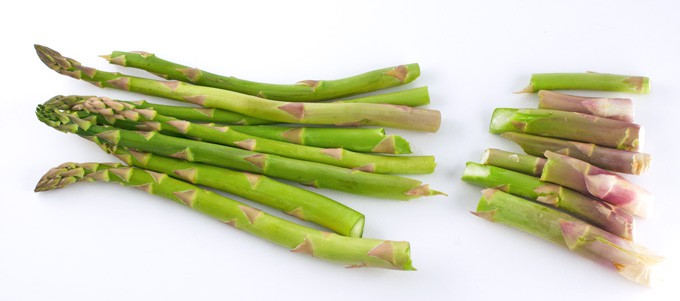 This lemon asparagus recipe is perfect as a side dish to so many things with the tender, yet still slightly crisp asparagus bathed in a light lemon flavor that gives just a little bit of zing. It's delicious with a simple weeknight chicken dinner but is also sure to impress alongside a fancy steak dinner. Here's how to put it together.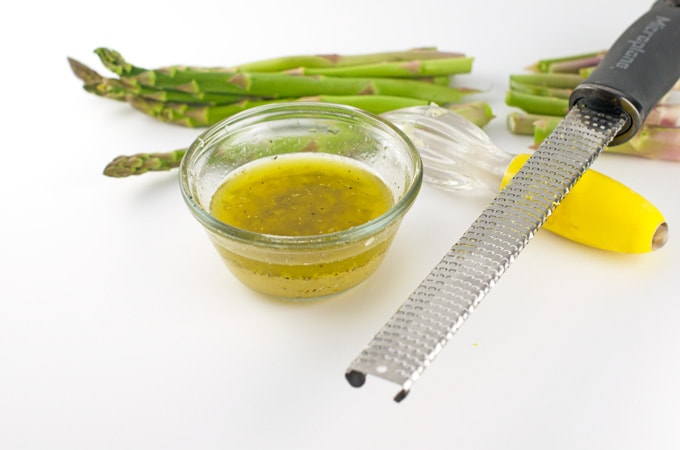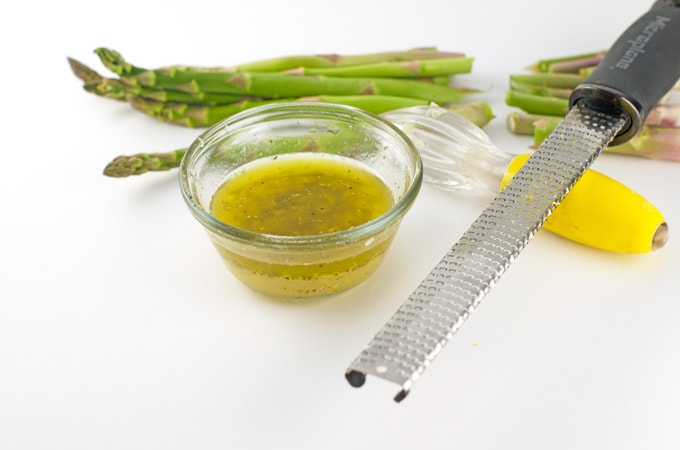 Recommended Equipment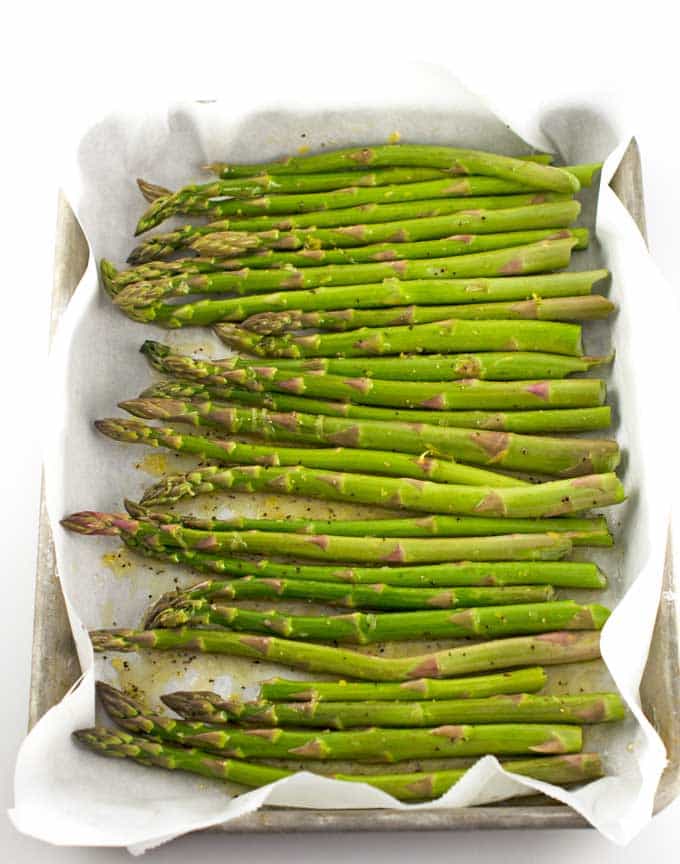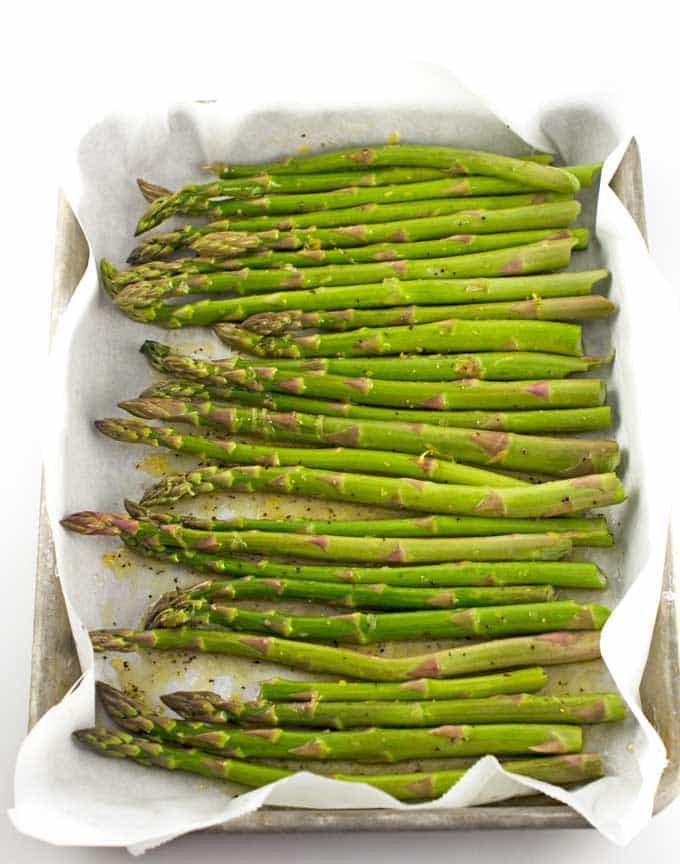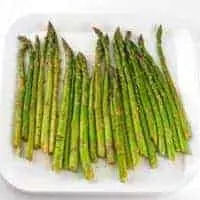 Easy Roasted Lemon Asparagus Recipe
Ingredients
1 lemon, washed
1 tablespoon olive oil
½ teaspoon salt, or to taste
¼ teaspoon ground pepper, or to taste
1 bunch asparagus, about ¾ - 1lb
Instructions
Preheat oven to 425F.
In a medium bowl, zest one medium lemon.
Cut lemon in half and juice into the same bowl.
Add one tablespoon olive oil, salt, and pepper. Whisk until thoroughly combined and set aside.
Thoroughly wash asparagus and dry with a paper towel or clean towel.
Chop or snap off woody ends of asparagus and discard.
Place asparagus onto baking sheet. You can line the sheet with foil or parchment paper for easier clean up.
Drizzle the lemon oil mixture you made earlier over asparagus and roll the spears around until they are thoroughly coated.
Place the baking sheet in the oven and roast for 8 - 10 minutes, or until the desired doneness.
Serve immediately, with extra lemon wedges if desired.
Notes
This recipe is also great with garlic added.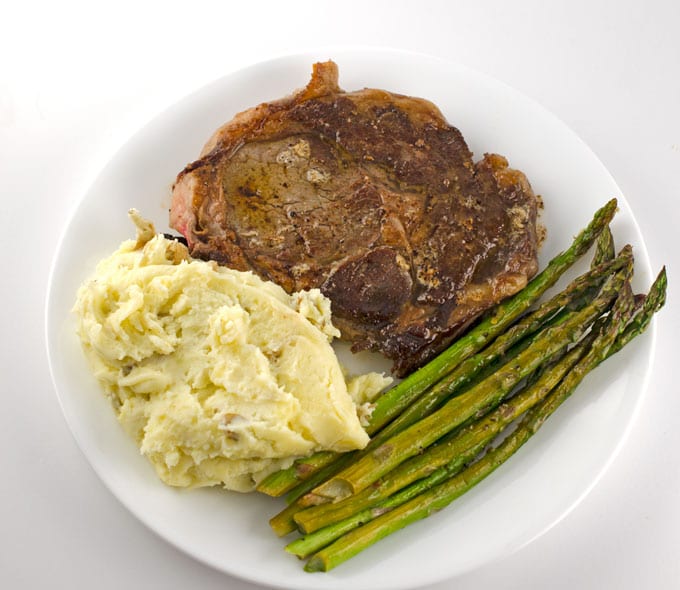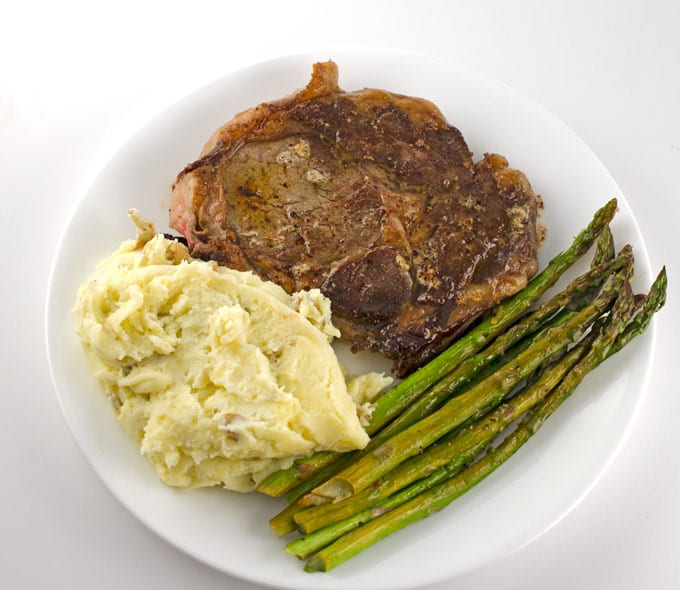 Serve This Recipe With