Looking for an easy game day appetizer everyone will love? Try our super easy loaded tater tots recipe and also get some easy game day party tips that will help you be able to enjoy the party and game with your guests.
Parties are supposed to be fun so the last thing you want to do is stress. Check out these game day party tips to make sure things stay fun even if the game doesn't go your way.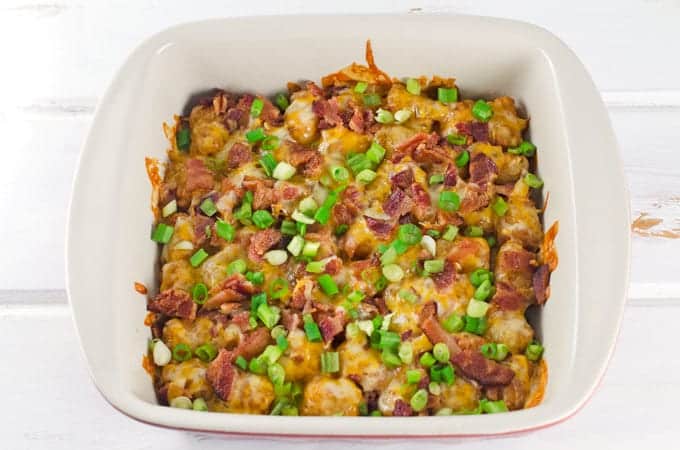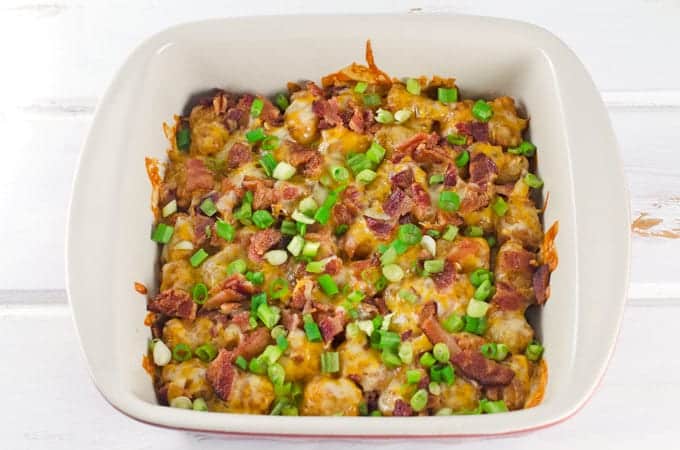 5 Easy Game Day Party Tips
1. Start planning several days ahead of time. I'll be the first to admit I procrastinate, a lot.
But, to have a stress-free game day party you really want to start planning at least a few days ahead of time. Know what you want to make and drinks you want to serve so you can plan your grocery list.
Make sure you have all your guests invited so they have time to make plans. Make sure there are no major allergies to take into consideration. Give yourself plenty of time to clean the house, etc.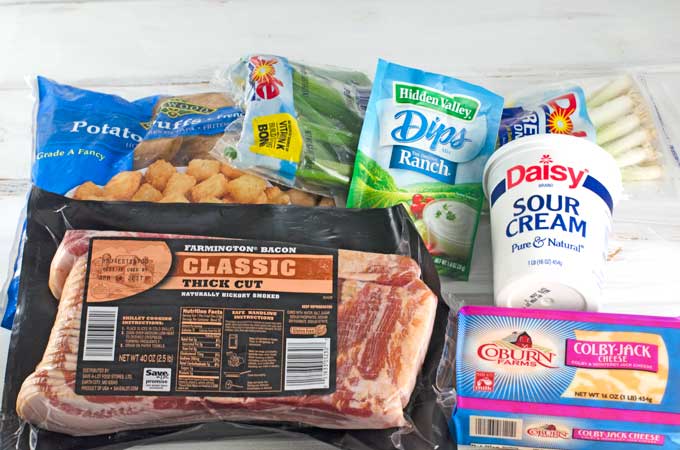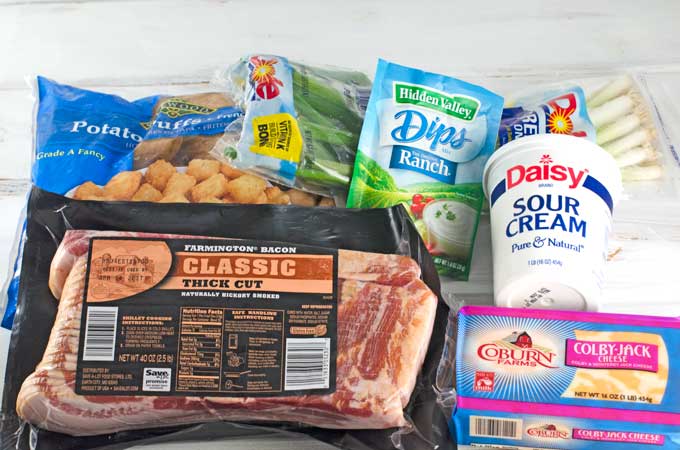 2. You don't have to spend a ton of money. For a long time, I didn't want to entertain a lot because I thought it was super expensive to put together a party for several people.
But, it doesn't have to be. These days I take a few minutes a week to look through sales and take notes of every day prices to be able to get a good idea of when something is priced at a great deal.
When I find those deals I really stock up with the focus on pantry goods that can last a few months, such as chips, crackers, and dry mixes. Or, items that freeze well like meats, cheeses, and some vegetables and fruits.
3. Don't fret over decorations. In these days of Pinterest it's easy to obsess over having the perfect looking party.
But, the memories and time together are what matters most, not spending a ton of time and money on decorations. Have everyone have fun dressing up in their team colors to help set the party mood.
You can also decorate through the food by shaping the dishes into footballs, etc. I printed out some food pick toppers as an easy and cheap decoration.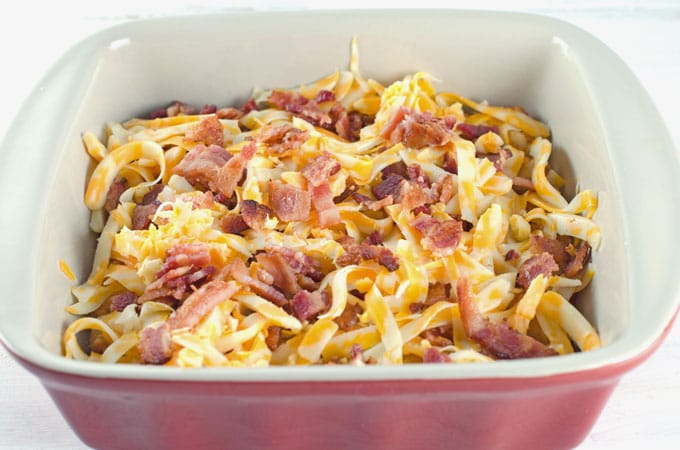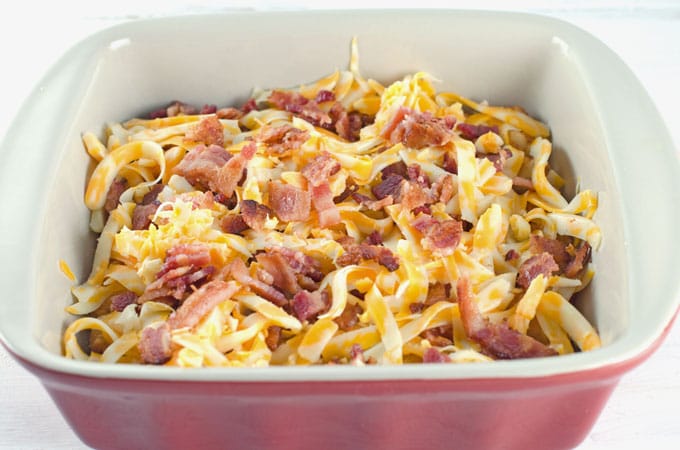 4. Do as much as you can ahead of time. Have your table ready to go with cups, plates, small decorations, etc.
Stock the fridge with drinks so they'll be cold. Have any ingredients that you can ready to go (like pre-cooking the bacon and having the green onions chopped for these loaded tater tots).
5. Let your guests help. Someone ask if there's something they can bring?
Maybe someone is kind enough to offer to help you clean up after the party is over. Say yes!
This will help you save time and money, leaving you a lot less stressed and able to spend more time with your guests watching the game.
On to this delicious loaded tater tots recipe.
We may be adults but I think we can all admit we still love tater tots. What's not to love about crispy on the outside with a soft fluffy inside full of potato goodness, after all?
Well, when you add cheese, bacon, green onions, and some ranch dressing there's a whole lot more to love. I love serving this loaded tater tots recipe at parties because it's something everyone loves but is so easy to make and doesn't take a lot of time to put together like some other appetizers out there.
Here's how I make mine.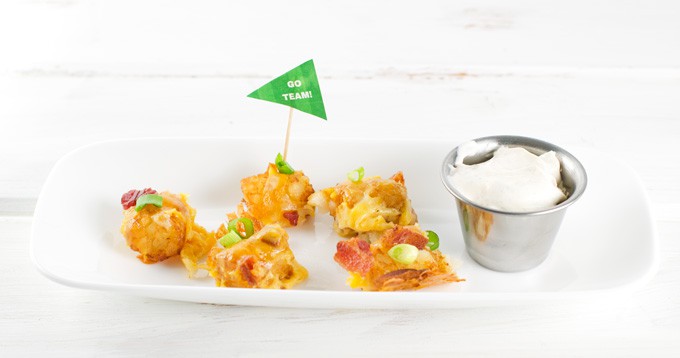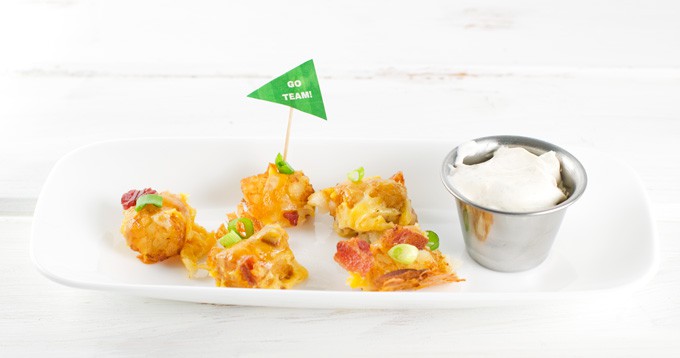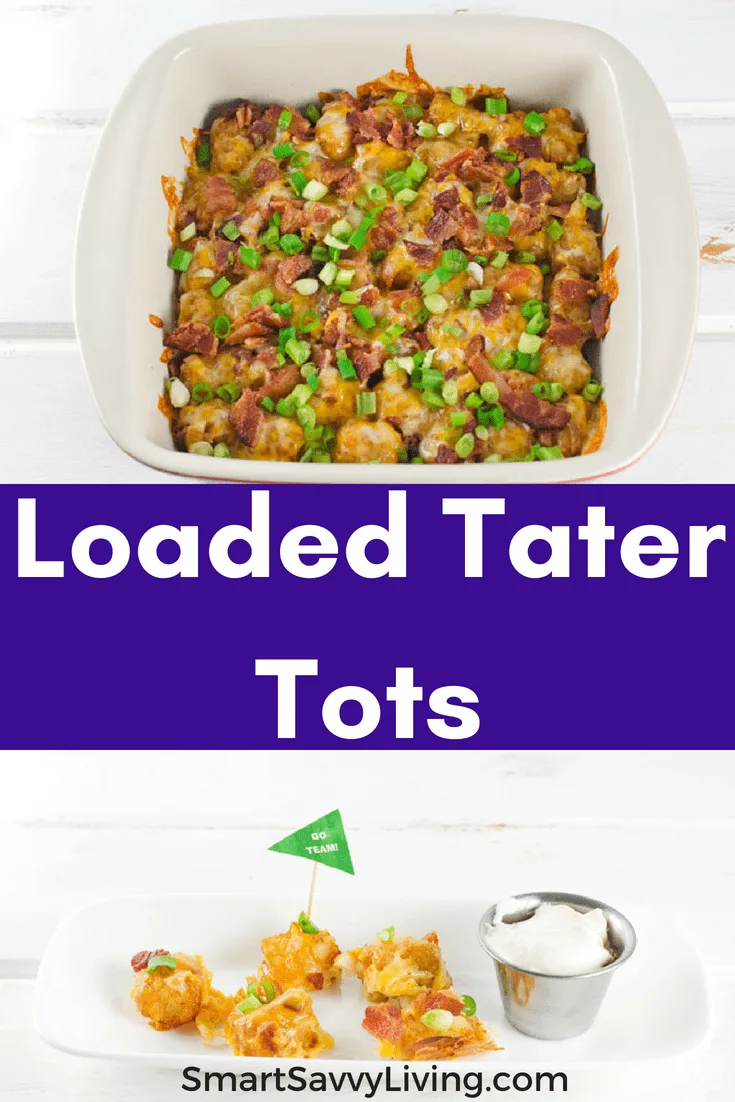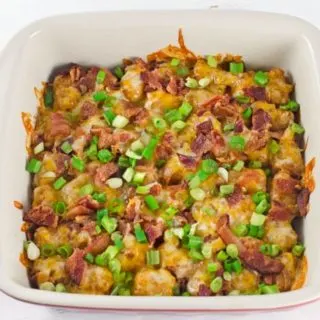 Loaded Tater Tots
Love loaded potato skins but hate all the work? Loaded tater tots are so much easier and even more delicious.
Ingredients
4 slices thick cut bacon
1 pound frozen tater tots
Non-stick cooking spray
salt
~1 cup shredded cheese, I used colby-jack
Chopped green onion, about 4; can also use chives
Toppings such as sour cream, spicy ranch dip
Instructions
Preheat oven to 350F.
Cook bacon until crispy; set aside.
Cook tater tots as directed on packaging. I deep fried mine.
In the meantime, grease a baking dish, such as a 9 x 9. Chop the bacon.
Once tater tots are cooked, place in baking dish in a single layer and season with salt.
Top the tater tots with a layer of shredded cheese, then half of the chopped bacon. Repeat with another layer of cheese and bacon.
Place dish in the preheated oven and bake for about 10 minutes or until cheese is completely melted.
Serve hot with additional toppings like sour cream or a dipping sauce. I like to serve with toothpicks for easy game day party eating.