This savory rich and creamy dip is full of ranch, bacon, and cheese and is sure to become a favorite at first taste.
It's almost time for the Big Game this weekend so I've been busy trying out a few new easy appetizer recipes to serve. One of my favorites so far has been this creamy cheesy bacon ranch dip recipe.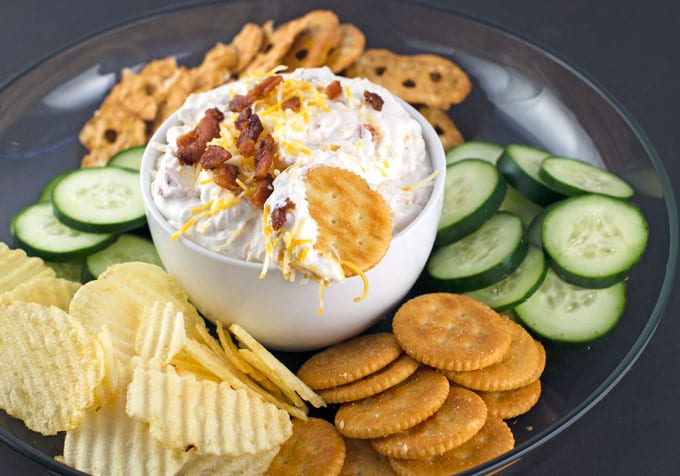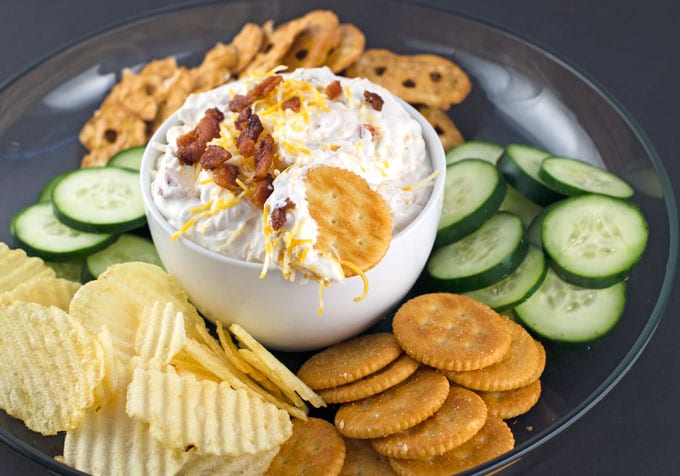 This ranch dip is full of everything a good dip should be like lots of flavor, creaminess for easy dipping, and goes wonderfully with a variety of dippers whether you're looking to chip it up or go light with fresh veggies.
I really love this creamy dip because it's not only delicious, but it's also super quick and easy to make while still being made with real ingredients.
Like many, ranch dressing is my favorite and sometimes I feel like I could put it on almost anything.
I do often make my homemade version, but for this easy dip recipe you can absolutely use your favorite store bought brand as well.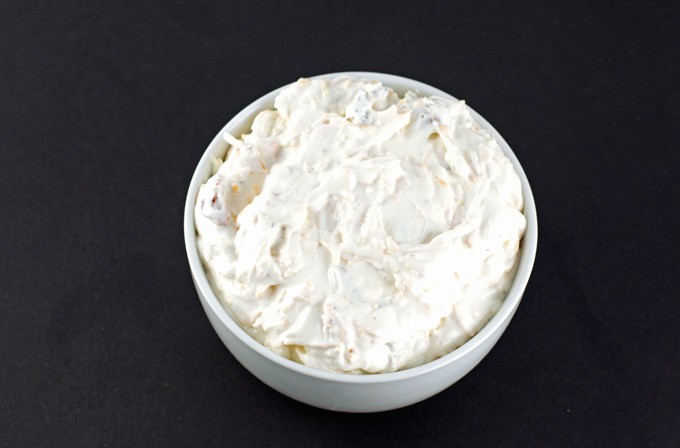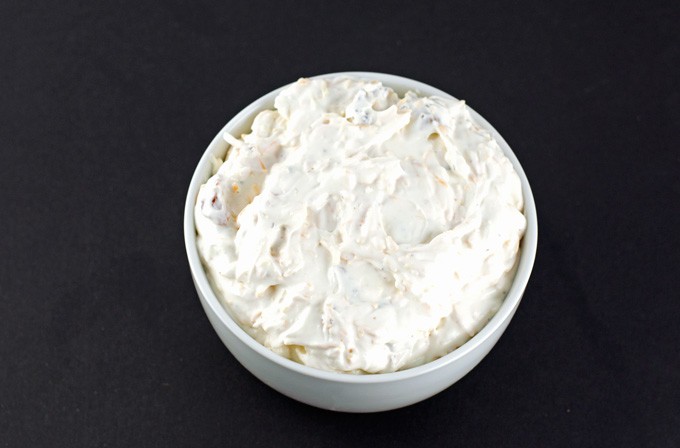 Here's how to put together this creamy cheesy bacon ranch dip recipe. Honestly, it was so good we kind of ate it for dinner the day I made it with a variety of crackers and veggies! I can't wait to make it again on Sunday.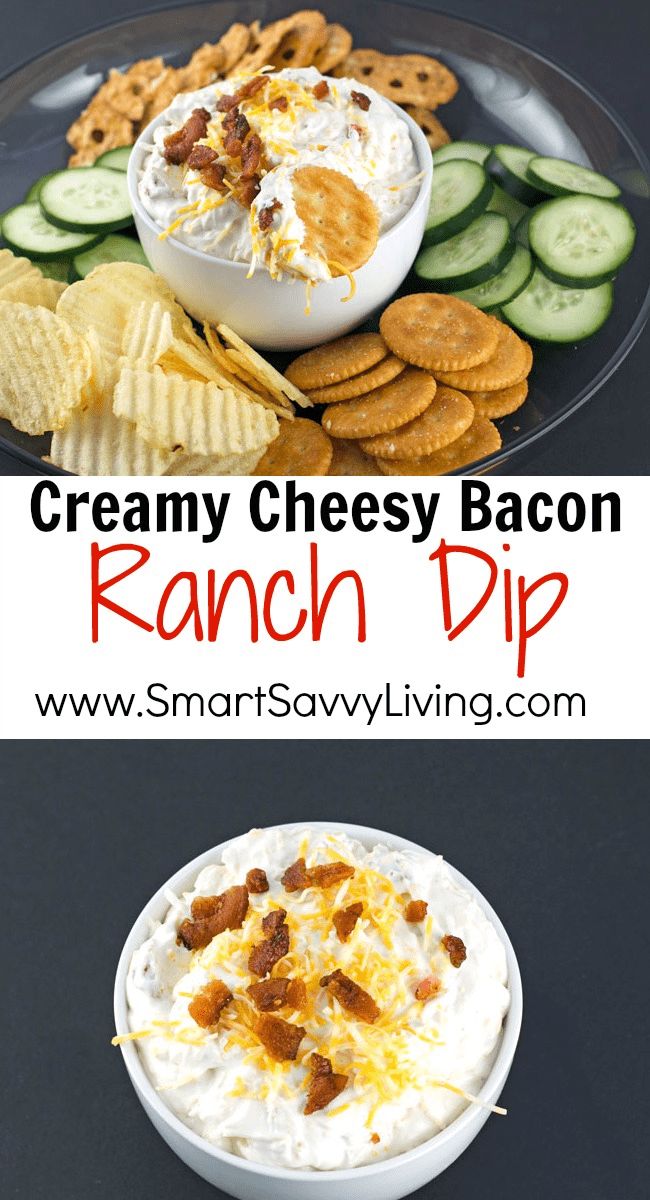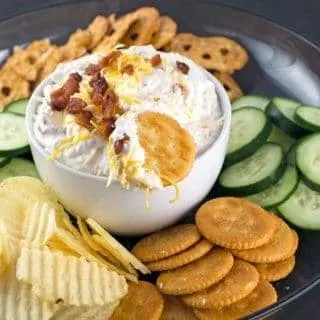 Creamy Cheesy Bacon Ranch Dip Recipe
Yield:
About 2 cups of dip
This creamy cheesy bacon ranch dip recipe is full of flavor that's great on veggies, chips, crackers and more.
Ingredients
1 8oz package cream cheese, softened
1 cup sour cream
½ cup Prepared Ranch Dressing
5oz finely shredded cheese, I used Colby Jack
6 slices thick-cut bacon, cooked to crisp and then finely chopped
Pinch of garlic salt and ground black pepper
Dippers such as: crackers, raw broccoli florets, chips, carrot sticks, pretzels, celery sticks, cucumber slices, bell pepper strips, green onions
Instructions
Place cream cheese, sour cream, and ranch dressing into a medium-sized mixing bowl and beat on medium-high with an electric hand mixer until all ingredients are smooth and thoroughly incorporated.
Add in cheese and bacon, saving about a half tablespoon of each to sprinkle on top, and garlic salt and pepper, stirring with a spatula or mixer on low until everything is thoroughly incorporated.
Cover and refrigerate dip until ready to serve. The dip may slightly thicken the longer it refrigerates. If so, you can add a tablespoon or two of milk, half & half or cream to get it back to dipping consistency.
Spoon dip into a bowl and place on a tray surrounded by your desired dippers. Sprinkle the bacon and cheese you set aside on top of the dip just before serving.
Notes
Dip can be made the night before serving. Just wait to sprinkle the garnish on top just before serving.