Cookie Butter has been quite popular lately. Enjoy the flavor even more in this creamy Cookie Butter Cheesecake Recipe.
This Cookie Butter Cheesecake Recipe is part of a sponsored post written by me on behalf of Lunchbox. #SweetenTheSeason #CookingUpHolidays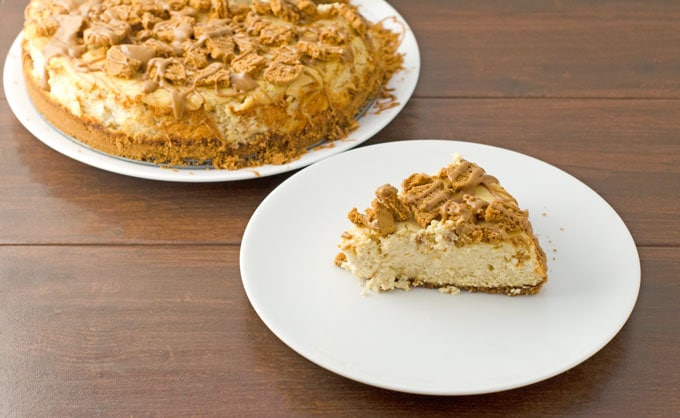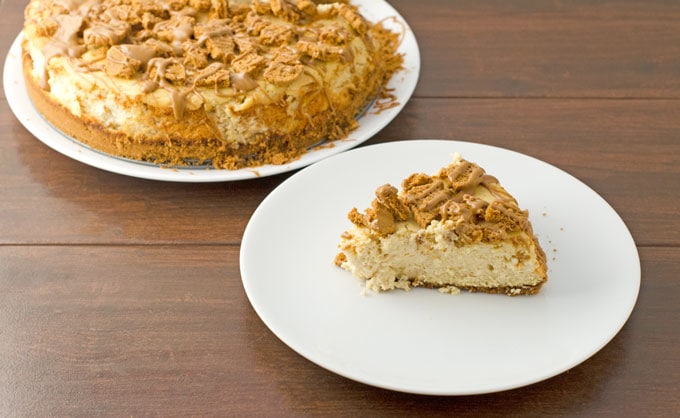 Until a couple years ago, I'd honestly never heard of speculoos cookies or cookie butter. Now, they both have a permanent home in my pantry.
Cookies have always been my go-to sweet treat and I love that speculoos are slightly spicy, but not too spicy. They also aren't overly sweet like many American cookies.
This also makes them a great ingredient to use in one of my favorite homemade desserts, a rich and creamy cheesecake like this Cookie Butter Cheesecake Recipe.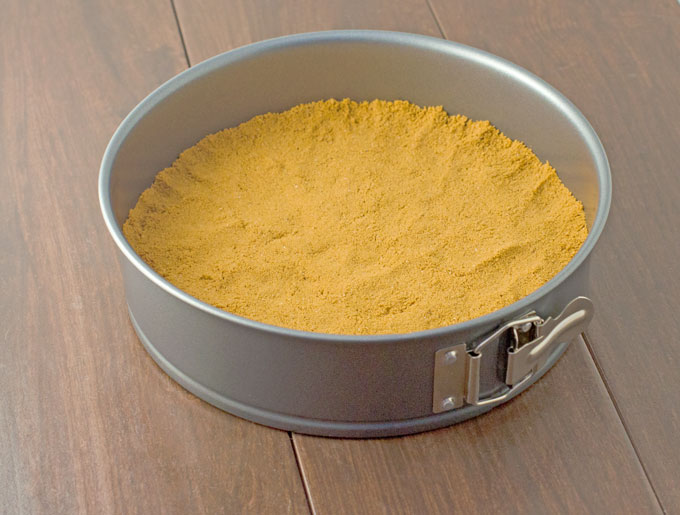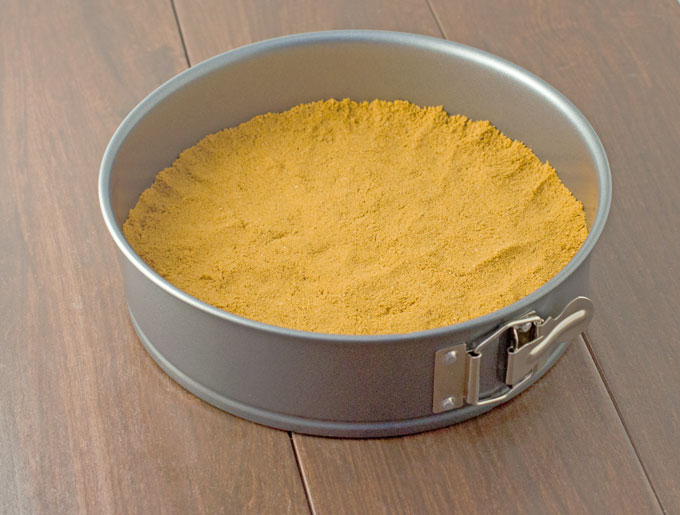 Cheesecake is one of the most perfect desserts to me because it can be only slightly sweet or really rich and decadent.
I also like that the consistency is smooth and creamy and that it's served chilled so you can enjoy it all year long.
To me, the key to a great cheesecake is to use high-quality ingredients, like Philadelphia Cream Cheese and good quality vanilla so the flavor really shines through.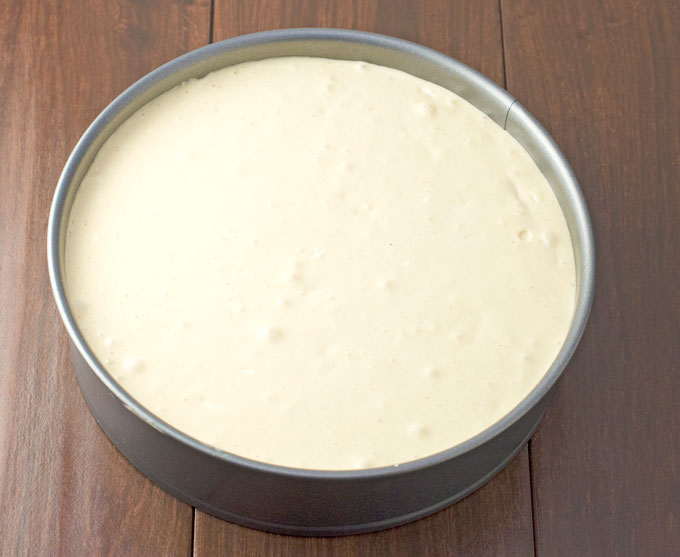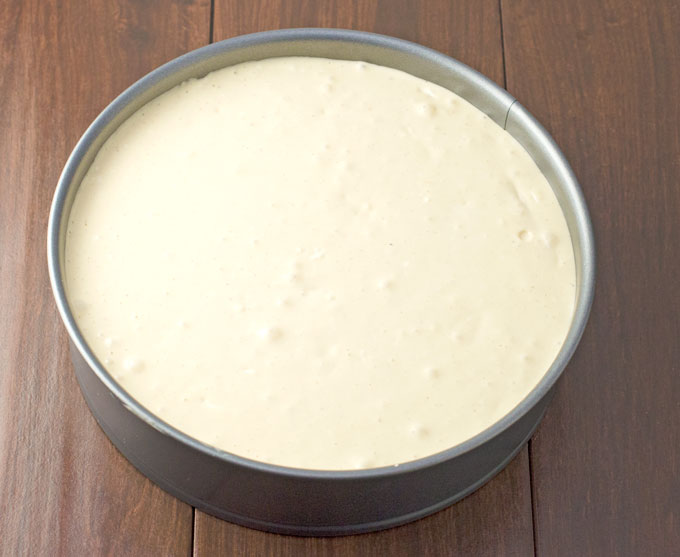 I really like this cookie butter cheesecake recipe because it's not overly sweet and has a ton of cookie butter taste without being too spicy.
Mr. Savvy doesn't overly care for cinnamon flavors much but still really enjoyed this cheesecake.
I also like that this is one of the easier cheesecakes to put together but still looks impressive enough that your guests will think it took hours, making it perfect for holidays, birthdays, and other special occasions.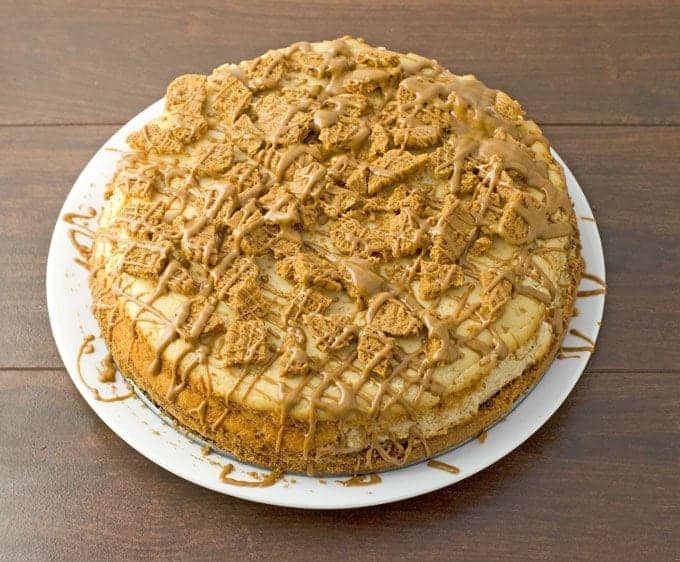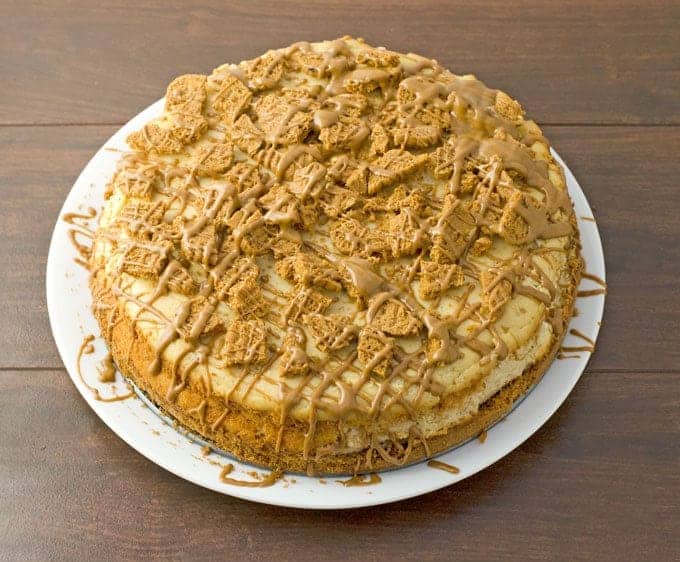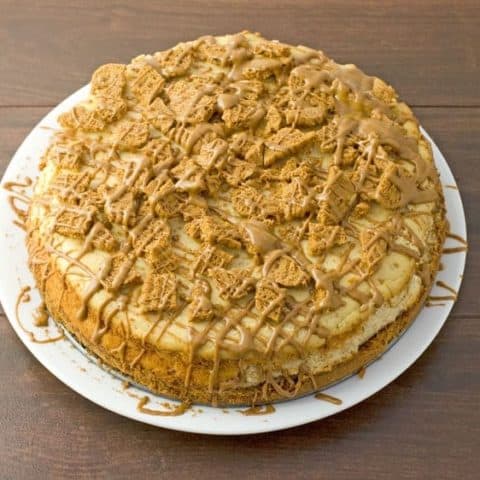 Cookie Butter Cheesecake Recipe
Ingredients
1pkg. (7.7 oz.) European-style cookies for coffee
4pkg. (8 oz.each) PHILADELPHIA Cream Cheese, softened
3/4 cup granulated sugar
1/4 cup packed dark brown sugar
1 Tbsp. vanilla
1/2 tsp. ground cinnamon
1/4 tsp. ground nutmeg
4 large eggs
1/4 cup European-style cookie butter (speculoos cookie butter)
Instructions
HEAT oven to 325°F.
RESERVE 6 cookies. Finely crush remaining cookies; press onto bottom of 9-inch springform pan.
BEAT cream cheese, sugars, vanilla and spices in a large bowl with mixer until blended. Add eggs, 1 at a time, mixing on low speed after each just until blended. Pour over crust.
BAKE 1 hour or until center is almost set. Run a knife around rim of pan to loosen cake; cool before removing rim. Refrigerate cheesecake 4 hours.
CRUSH remaining cookies coarsely; sprinkle over cheesecake just before serving. Microwave cookie butter in microwaveable bowl on HIGH 30 sec. or until heated through; stir. Drizzle over cheesecake.
Notes
Recipe provided by Kraft Foods.

Can also be prepared with PHILADELPHIA Neufchatel Cheese.

European-style cookies for coffee are sometimes called speculoos. Look for these crisp cinnamon-spiced cookies in larger supermarkets or specialty food stores.