Fall is here and bringing party season with it! I love serving dips at parties, but they don't always have to be savory. Check out our butterscotch cheesecake dip recipe that you can serve with a variety of dippers for a unique dessert.
There are several things I love about fall. The weather is finally starting to cool off and the leaves start changing into beautiful colors.
But, probably as no surprise, my favorite thing about fall is all the fall flavors that start popping up everywhere.
Yes, I will admit that I do love pumpkin spice lattes, but I'm also a big fan of other fall flavors like caramel, apples, cinnamon, and butterscotch.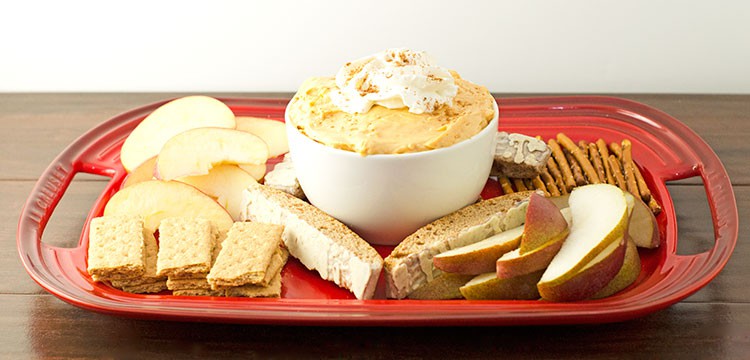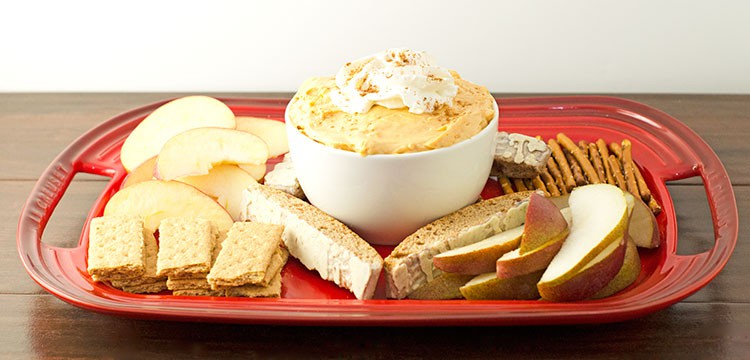 Since we love having friends over for drinks and appetizers especially as things start to slow down a bit during the cooler months, I always like having a new dip recipe up my sleeve.
However, dips don't always have to be savory. Dessert dips are such a fun way to serve a variety of dippers for everyone to have a unique sweet treat.
This Butterscotch Cheesecake Dip recipe combines one of my favorite fall flavors, butterscotch with another flavor almost everyone loves, cheesecake.
This easy cheesecake dip recipe has only four ingredients and takes just a few minutes to put together. There's no cooking involved, and you can even make this dessert dip ahead of time and leave it in the fridge until ready to serve.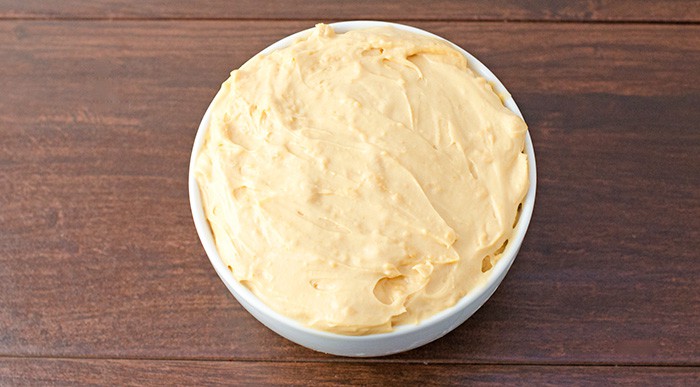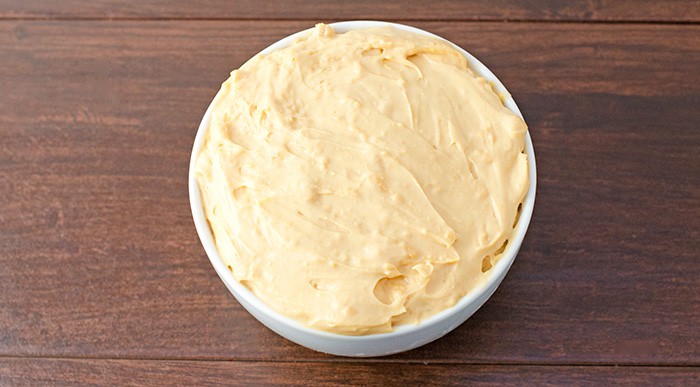 Some dipper ideas from extra sweet to fresh and light include:
pretzel sticks
apple and pear slices
graham crackers
vanilla wafers or shortbread cookies
biscotti
Here's how easy it is to put together.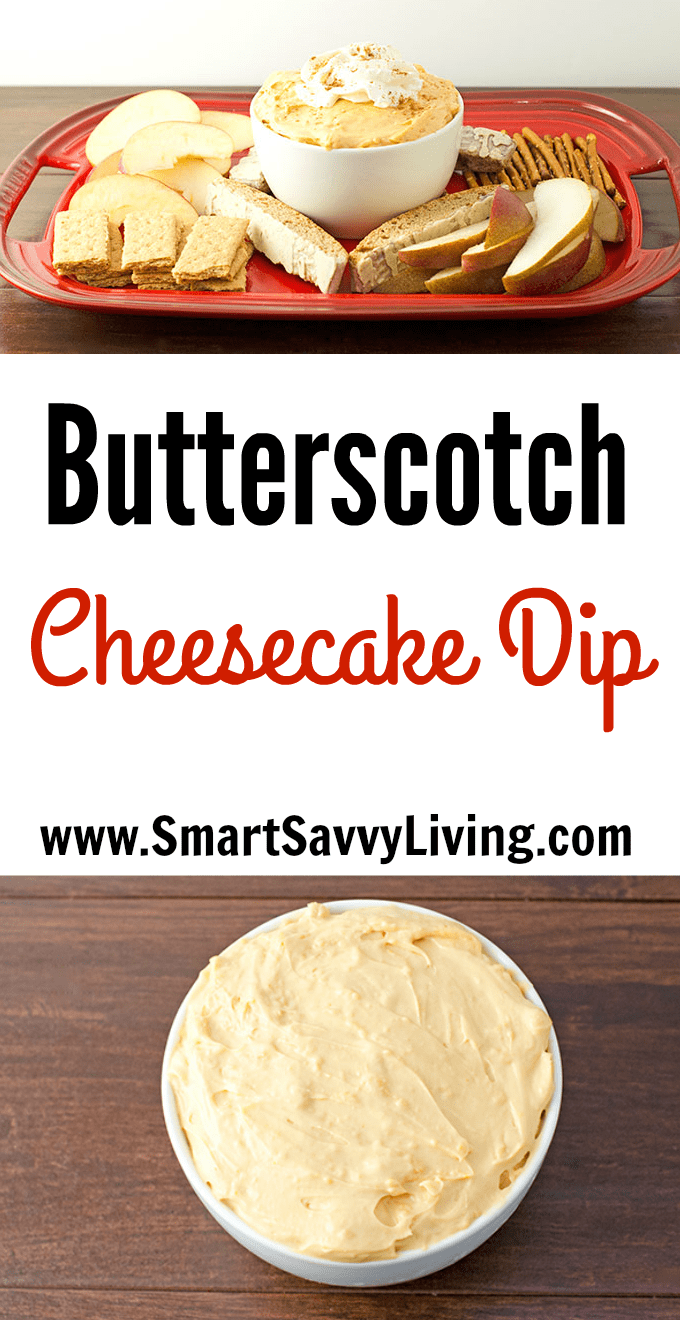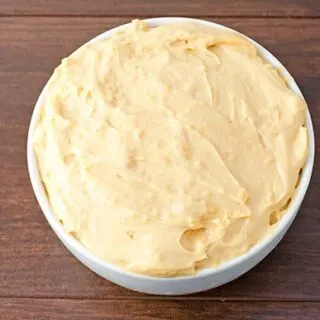 Butterscotch Cheesecake Dip Recipe
A creamy dessert dip combining the fall favorite flavor of butterscotch with creamy cheesecake.
Ingredients
1 8-oz block of cream cheese, softened
1 3.4-oz box of butterscotch instant pudding mix (unprepared)
2 cups whipped cream or whipped topping
½ teaspoon vanilla extract
Instructions
Place softened cream cheese in a medium bowl and sprinkle butterscotch pudding mix over the top.
With a hand mixer (or you can use a stand mixer), whip the cheese and pudding mix together at a medium to medium-high speed until cheese is smooth and pudding mix has been completely incorporated (no clumps of dry mix).
Add in whipped cream or whipped topping and vanilla extract and mix on a medium-low speed until thoroughly combined and uniform in color. If the dip happens to be too thick for your liking, you can mix in a tablespoon of milk or cream at a time until you reach the desired consistency.
Serve immediately or tightly wrap and refrigerate until ready to serve.
When serving, I like to top with a dollop of whipped cream and a sprinkle of pumpkin pie spice mix to make it look extra pretty.
Serve with dippers like caramel apple biscotti, pretzels, sweet potato chips, fruits, graham crackers, etc.
Store leftovers tightly covered in the refrigerator for up to three days.