This is a Sponsored post written by me on behalf of Biz Stain & Odor Eliminator. All opinions are 100% mine.
I have a confession to make. I'm constantly trying to get stains out of our laundry and we don't even have any kids! *deep breath* There, I said it. In all seriousness, both Mr. Savvy and myself are very hands on people whether it's cooking, gardening or anything in between which means our clothes often get rather dirty. Plus, with being a larger chested woman, if something falls, you can guess where it's going to land. ;)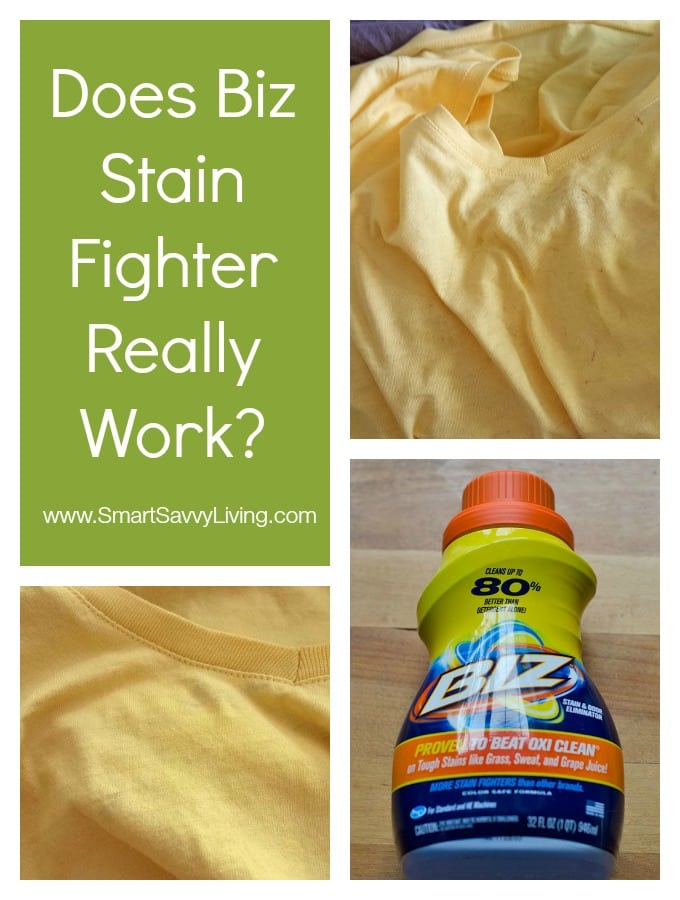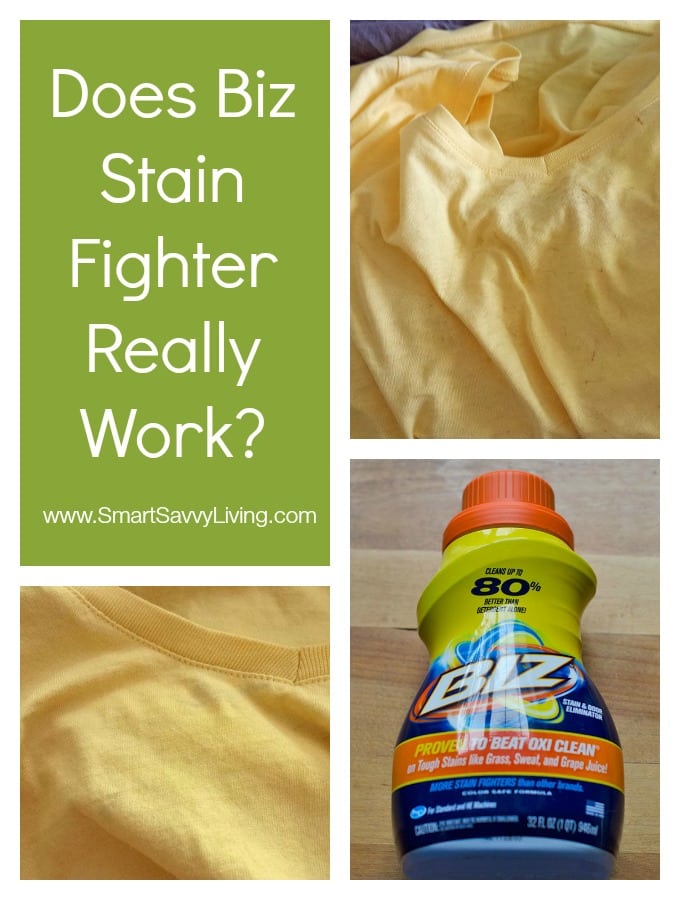 Does Biz Stain Fighter Really Work?
So, when Biz Stain Fighter recently offered to send me a bottle to try out on our stains, I just couldn't say no. Some stains I can get out okay, but I have pretty much relegated myself to 2 sets of clothes: one set that is riddled with stains to wear around the house, and another set that I only wear when going out or on special occasions or they'll just become stained as well! Sigh. So, how did Biz stain Fighter really work for us? Read on to see!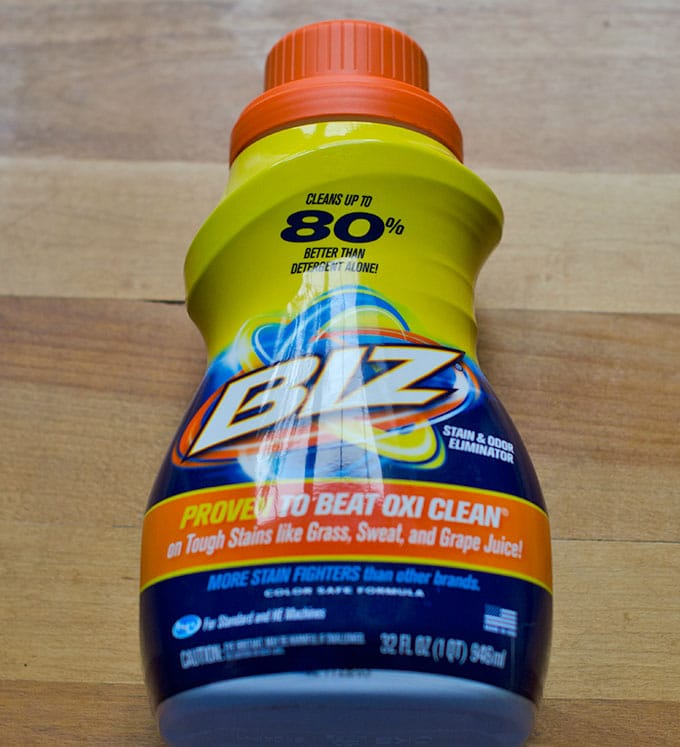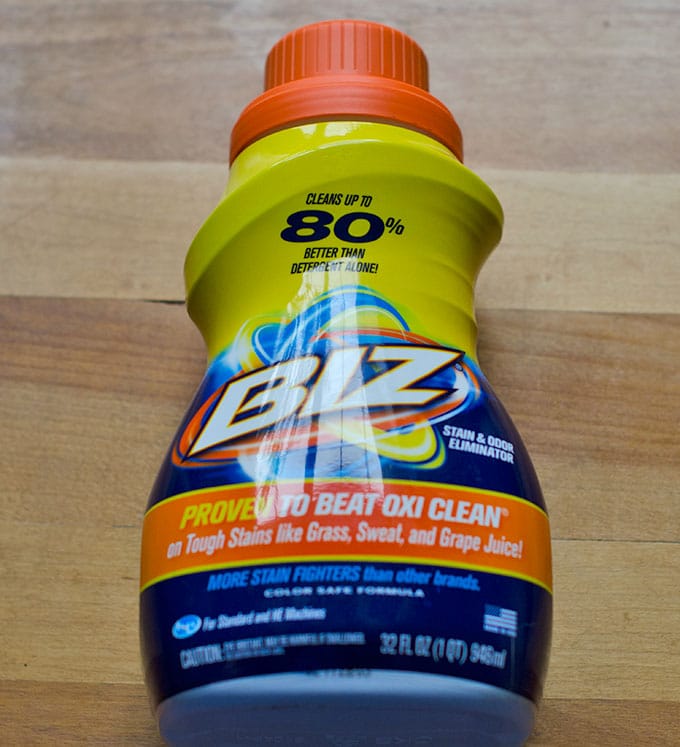 I have to say the newly designed Biz bottle looks pretty eye-catching!
What I Thought was Super Smart About Biz Stain Fighter
Very easy to use through applying directly to stains and letting it sit and/or adding with detergent to your laundry
Has a fresh, clean scent
Can go in traditional and HE washers
Can use on colors and whites
Really does work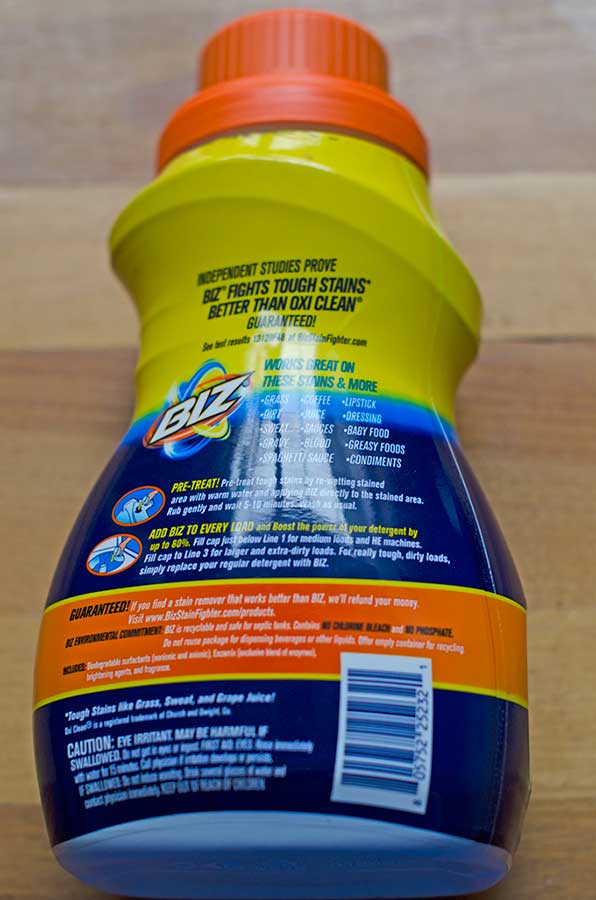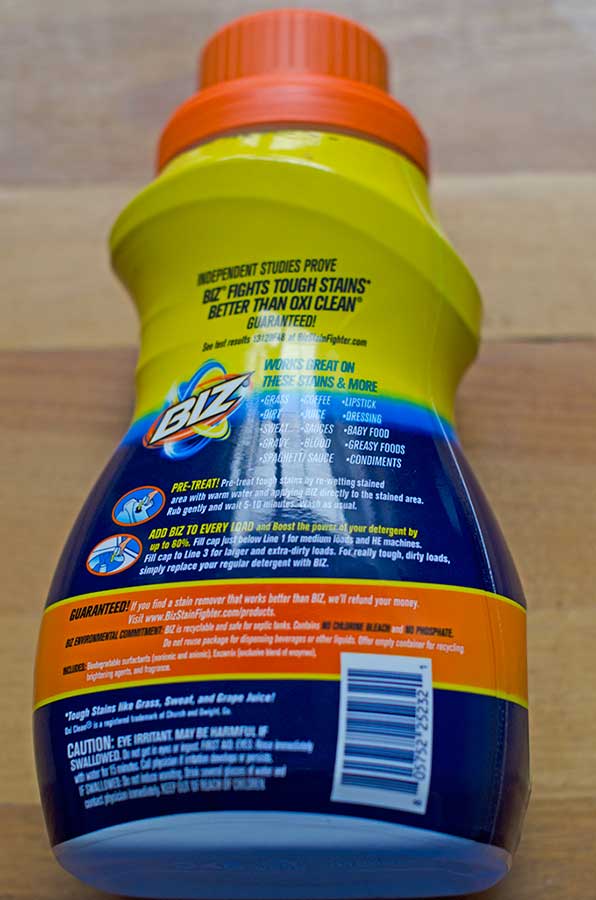 What I Thought was Not Quite so Savvy About Biz Stain Fighter
I did have a bit of spotting left behind on one shirt, which I'm not sure is an original stain or left from Biz, but you don't really notice it unless you're looking closely
My Experience with Biz Stain Fighter
So, as I said before, I have a lot of experience with stains on clothing. I usually deal with random stains from baking and cooking like chocolate and tomato, grease stains when sauteing and frying, and dirt. A lot of times some of the stains don't come out really well, which means several of my shirts become tossed into the pile of just wearing around the house since I don't think stained clothing will ever really come into fashion. ;)
So does Biz Stain Fighter really work? For the most part, yes! It didn't get every stain out completely for me, but it definitely did better than any other stain fighter I've tried, and obviously much better than just detergent itself. From the results, it was easy to tell that Biz contains more stain fighting ingredients compared to other brands. I really liked that you can just add it to your washing machine with detergent, but if you have really tough stains, it does do better if you rub the Biz onto the stain and let it sit for a bit before washing.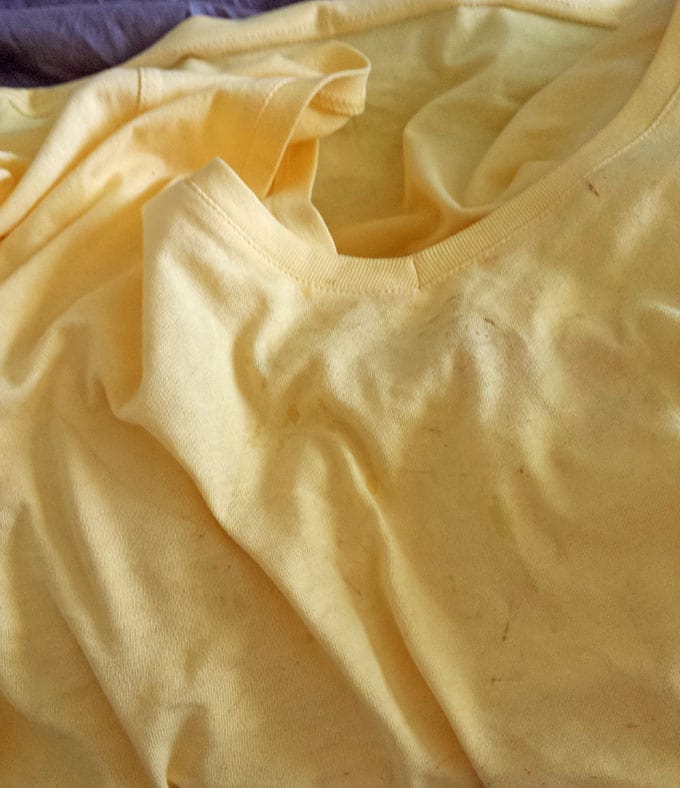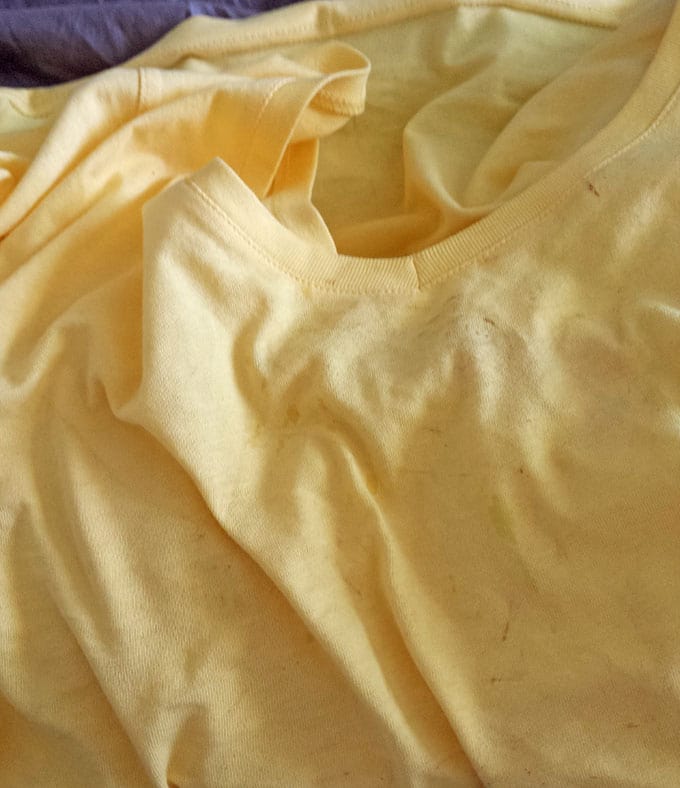 This poor shirt has a mix of chocolate, grease and who knows what other stains set in.
Is Biz Stain Fighter a Smart and Savvy Choice?
Yes, I would say that it is. No product is 100% perfect all of the time, but Biz stain fighter has worked the best of any that I've tried thus far in life so I can 100% say that I'd purchase and use it again.
More Information About Biz Stain Fighter
For more information about Biz, check them out on Facebook, and found out where to buy Biz to try it out yourself. Don't miss this coupon to save $1 on Biz as well!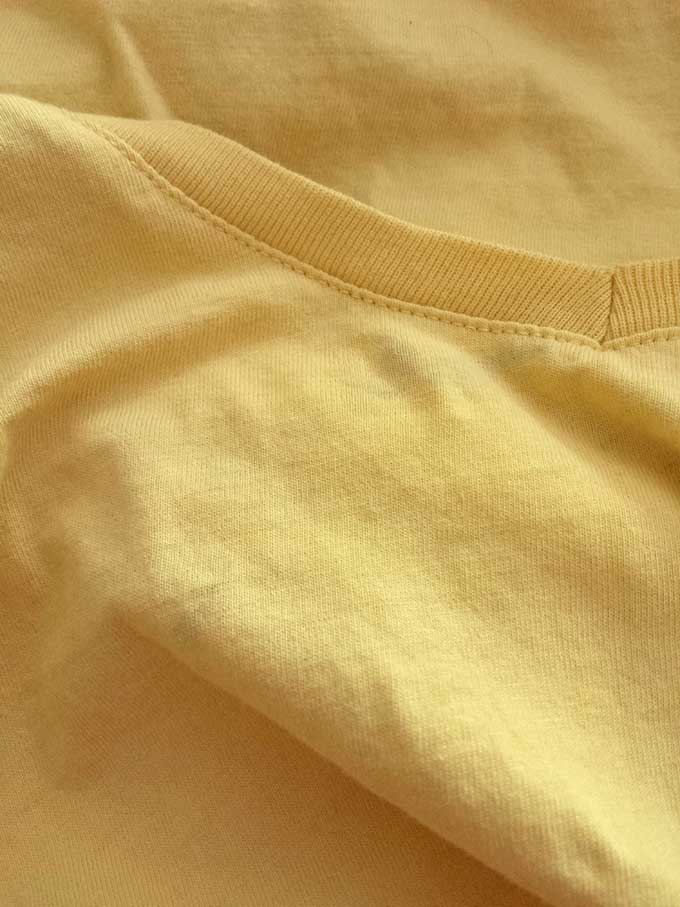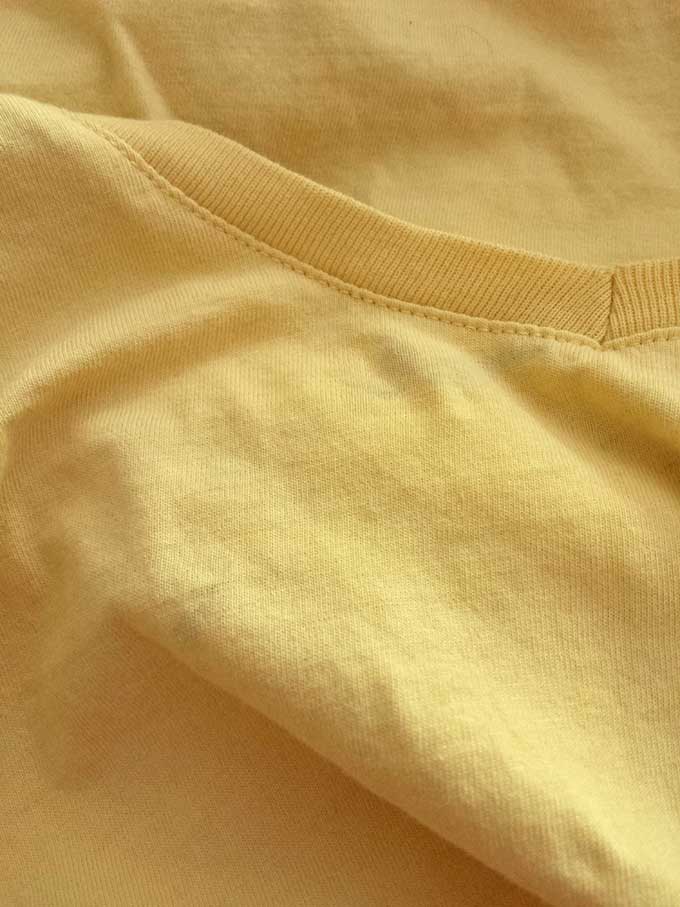 The same shirt after washing with Biz - so much of a difference!
What are some of the worst stains you encounter that you'd like to try Biz on?