This is a Sponsored post written by me on behalf of Arby's. All opinions are 100% mine.
While I try to not eat fast food too often these days, Arby's is one place I can't help to indulge in still now and then. Roast beef is definitely one of my favorite sandwiches, and I'm a total sucker for the curly fries and occasional Arby's Jamocha shake. So, I was delighted when I was asked to write up a Arby's Smokehouse Brisket Sandwich Review.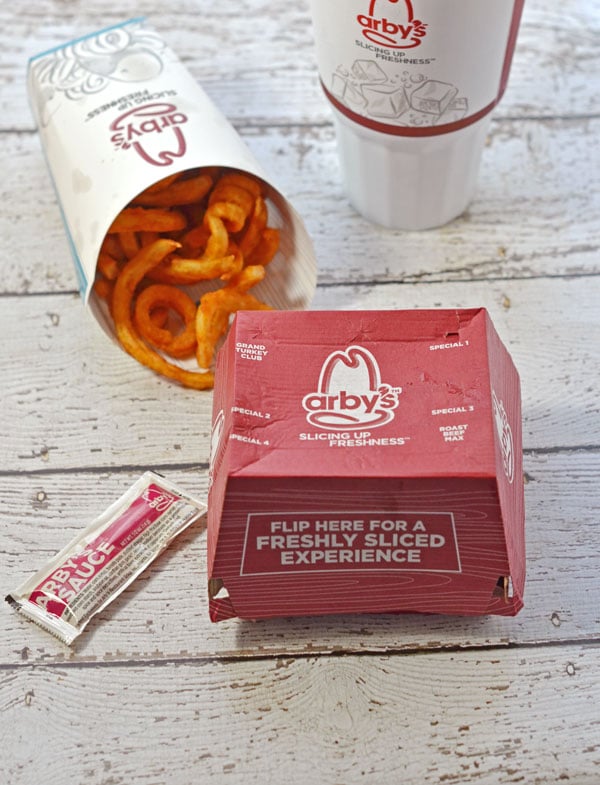 Arby's Smokehouse Brisket Sandwich features slow-smoked brisket (we're talking at least 13 hours here, people) that is topped with smoked gouda cheese, crispy fried onions, bbq sauce and mayo all served on a toasted bakery style bun.
Arby's Smokehouse Brisket Sandwich Review
Overall, I really enjoyed eating Arby's Smokehouse Brisket Sandwich. There was plenty of meat that, to me, tasted very similar to the roast beef in their regular sandwiches. The meat on my sandwich was a little dry on the edges, but it was nice and moist in the center and still palatable with the addition of the bbq sauce (seemed to be the Arby's sauce which I love) and mayo. I normally don't like a lot of wet condiments on my sandwich, but both were at the perfect amount to add creaminess and flavor without making the whole sandwich wet.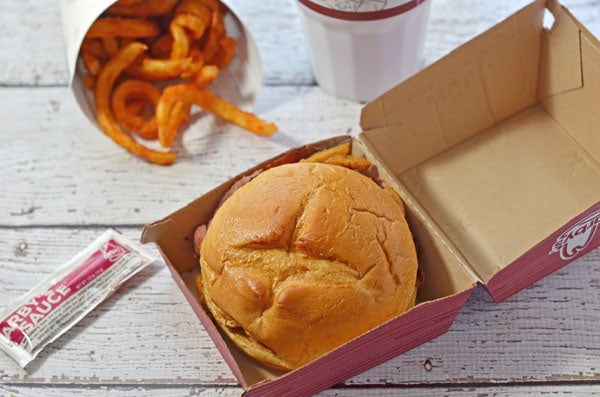 I also loved the melted cheese on top of the roast beef which was pretty much my favorite part of the sandwich. There's just something beautiful about melted gooey cheese on a hot sandwich. Yum! The crispy onions were a nice touch, but my sandwich didn't have very many of them, so they kind of just melded into the cheese and went unnoticed. I personally don't need a lot of crunch in my sandwiches, so this didn't bother me much. The bun was pretty much perfect. Since it was a larger and thicker bun, it was able to hold up to all the ingredients, plus it was toasted. In my book, toasted bread only makes a sandwich better, mmm.
The sandwich is a bit expensive at $5.29 for just the sandwich here, but it is a tasty alternative for when you want something different from a plain old roast beef sandwich. I'd rate it a solid ⅘. Make sure to head over to Arby's and try it out soon as this is a limited time item! Find an Arby's near you.
Check out this video for more information:
Why do you love Arby's? Are you excited to try Arby's Smokehouse Brisket Sandwich?
I hope you enjoyed this Arby's Smokehouse Brisket Sandwich Review!